12 Steps to Finding the Perfect Logo Design
Whether you are creating a logo for your business or other organisations, the urge to achieve perfection is always on point. Honestly, it should be.
For a simple reason, the visual depiction of a logo can make or break a brand's reputation in the eyes of a conscious consumer.
If you turn through the pages of any company's history, you will find logos are considered as a mark of ethics, fidelity, and togetherness.
In other cases, a logo design might indicate the subsistence of a product or movement.
For instance, when you see a Pizza Hut's red arch, it automatically makes you think of their delicious pizza and scrumptious sides.
When you see the Ferrari logo, you think of a super fast slick car.
On that hand, when you look at the Google logo, a fantastic search engine pops up in your head.
Simply put, a logo plays a significant role in how you perceive a company and what they provide.
It wasn't easy, but we chalked out the steps to finding the perfect logo design. Read through!
12 Steps to a Perfect Logo Design
Establish a sharp brand image by developing an awesome logo.
Follow this 12-step approach, which will lead you to find a more effective and perfect logo design.
1 – Understand the Business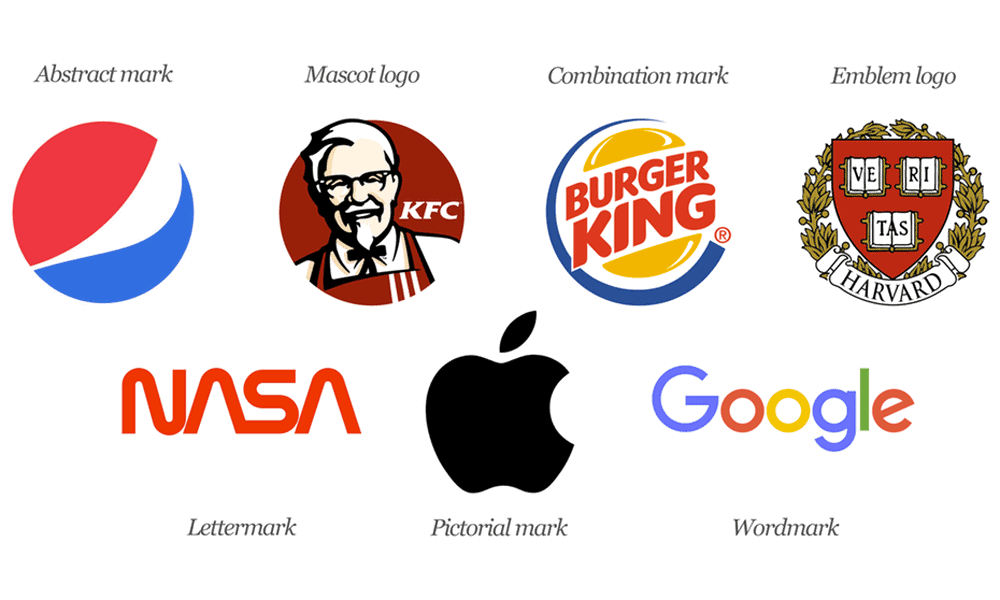 As we have established up until now, logos are an essential part of a brand's identity.
Most company logos are deeply connected to their vision and mission.
So, for that to reflect in your design, you must be able to understand your client's business.
You will be lucky if your client has their vision and mission clearly expressed.
If not, then, you have some research to do.
The first step towards that process is to monitor and explore how their prospective customers talk about them.
Discover case studies that show their process and results.
Find out answers to surveys that reflect how customers feel about the business.
Check reviews & testimonials that highlight their best features (you can use tools like Clutch or Google Places for that.)
However, if the business or organisation is new, you can always look for some details in their competitors' company to give you an initial idea.
2 – Map the Brand's Value
An excellent logo design has a subtle but remarkable visual hook to it. It is a blend of certain 'a-ha' moments whipped with something that's witty and ties all the rest of it together.
For instance, if you look at the logo of Baskin Robins, you will notice that the pink colour depicts the number 31, which refers to the brand's 31 flavours.
Other than this, the number 31 also portrays the brand's belief.
"The guests should have the chance to discover a fun, new ice cream flavour every day of the month." Isn't it all cleverly summed up in a beautiful logo design?
Yes? Well, that's your second step should be.
The best branding banks on an in-depth perception of what people want when they purchase something.
A tailored logo that creates differentiation has to speak to clients' psychological needs.
In other words, a robust design triggers a reaction and sways the choices customers make when they see it.
3 – Scratch out a Plan & Visualise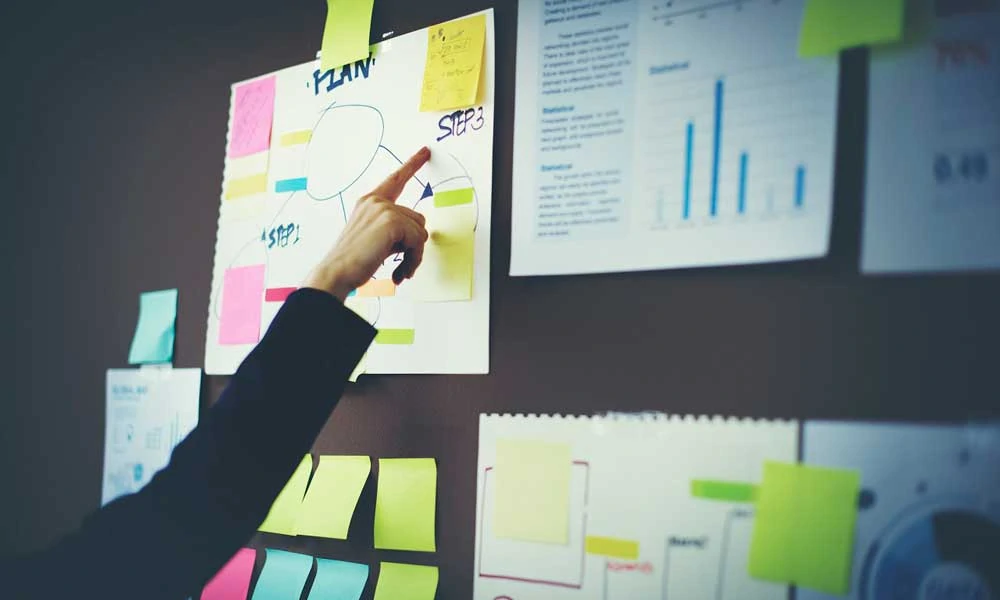 Great things do not pan out if the efforts are made single-handedly.
Which is why brainstorming and strategising with the whole team is essential when it comes to the designing part.
Taking inputs and collaborating with clients and other essential partners of the organisation help in defining a direction.
Further, with the help of which you will be able to decide what should be your next step.
Also, when you are meeting or talking with the client, take note of the words/adjectives they are using to describe their company.
It will aid in capturing the brand personality.
Once you have enough to start with, try compiling a blueprint of your plan.
4 – Check out the Competition
Since most of the strategy is sorted in the previous step, the final research lies in competitive analysis.
The purpose behind this is – you don't want your client's logo design to appear alike or duplicated.
Though you might have no intention of doing so, it may still happen.
As the characteristics/features of the businesses match, the probability of similarity increases.
To avoid all this hassle, ask yourself questions.
How my design is different from that of competitors?
Observe what fonts they use, study their colour combination trends, look for characters and symbols in their design.
Admittedly, it will consume a lot of your time, but the results will be good.
5 – Brainstorm Through Different Ideas
Once you know the brand and what the clients are looking for, ideas start pouring into your head.
It is at that time when you should be super active and take note of them.
Whether your working tool is a pen-tab, a mouse or just a pencil, make sure you carry it with you.
After you have jotted down your ideas, look for compelling inspiration.
Often the best of the ideas come from unexpected sources.
6 – Keep It Simple (Go Vector)
Dough Boys, KIDS EXCHANGE, Institute of Oriental Studies, etc., are some of the examples of logo designs that were at the receiving end of controversy.
Though the designs were simple, they could be easily misinterpreted as obscene figures, which is another essential factor to consider while designing logos.
An excellent logo must be distinctive, with a clear and simple message.
It should have individuality and must create a reaction in the viewer.
In other words, if you cannot communicate it easily, it is better not to say it.
Giving too much detail to everything or trying to make it out-of-the-box might sometime not come right.
So, stick to the simple side and try making the logo uncluttered and clear.
Also, try and create the designs using a vector image format as resizing will not be an issue in that.
7 – Create Multiple Versions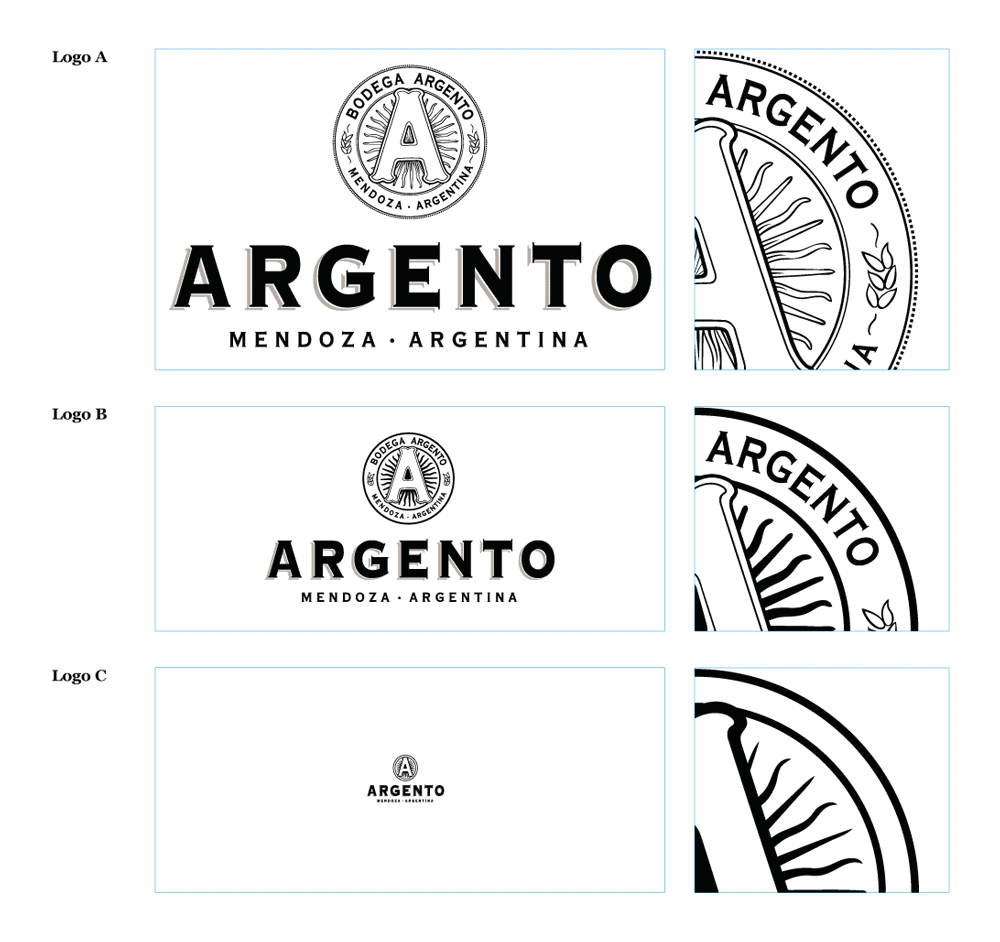 Post finalising the design, experiment with the created version.
Choose fonts, symbols, and other characters you can use to amplify it.
Sometimes, a design that did not appear good in Garamond can look perfect in Bodoni.
In other words, experimentation is the key to award-winning logo design.
8 – Colours Are Vitally Important
To make a logo standout, colours play a vital part as design and fonts.
Though it looks simple to slap a combination of light and dark colours together, from the viewpoint of a logo designer, it is complex theory.
The colour palette has sub-shades of every colour.
A layperson may not even know; it has that many colours.
Besides, sometimes, customers are pegged due to the vibrant or subtle colours of a brand.
For instance, Chumbak, Pepsi, Facebook, etc., are a few examples of attractive colour combinations.
The colours grab your attention and pull you in. They bring life to the logo designs!
However, that doesn't mean black & white or single colour version of logos does not work.
It solely depends on the type of business it will be representing.
9 – Shortlist
Now that you have various versions of the logo designs, it's time to pick up the best.
While shortlisting, keep the following factors in mind:
Is the design in tandem with the brand idea?
Is it attention-grabbing?
Can it be accessible to different media handles?
Is it timeless?
The design that has a high total score should be the one you present to your client.
10 – Take Feedback
In the history of designers, it is given that edits are a pathway to finding the perfect logo design.
So, when your client offers you feedback, listen attentively.
Don't take the comments personally.
It's not about personal preferences; it is about what the company envisages its design to be.
However, if they ask for your expert advice, help them.
Also, you can speak to your colleagues, or call up an industry insider for their guidance.
11 – Be Open to Suggestions
The number of people sees your designs, the higher the suggestions will be.
Though you will not be able to implement them all, take note of every proposition.
Post that looks at your design carefully.
Check it for every possible improvement, be it spacing, colours, or using different typefaces.
Ask the clients what more they want from the design and be specific.
Once you have everything, it's time to move down to the last and final step.
12 – Edit & Finalise the Design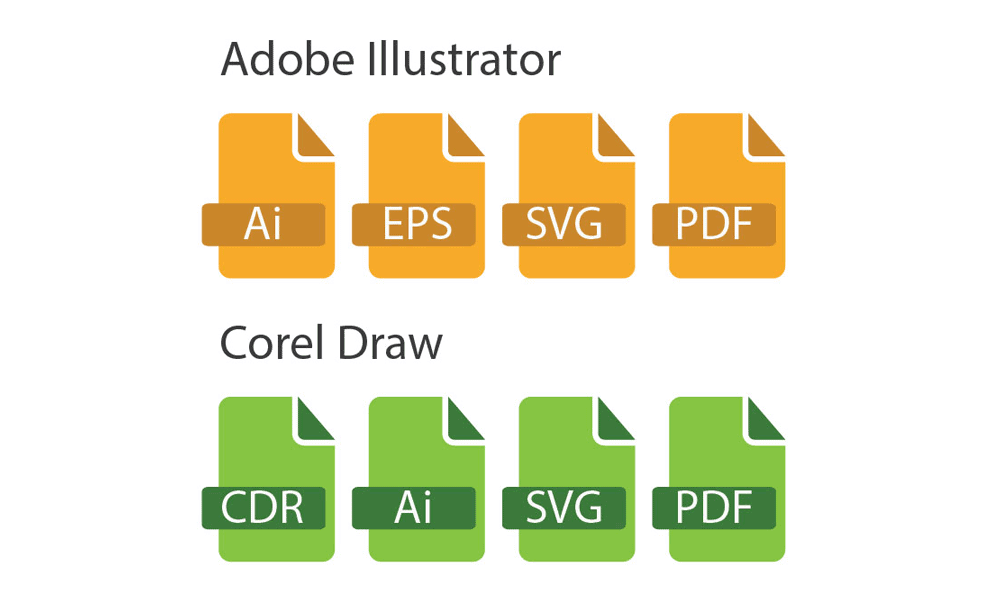 When you reach this step, make sure the alterations you make this time bring out the final design.
Check that they cover all the graphics file formats, such as EPS, JPG, and RGB.
Keep back up of every version you have made.
Offer your best work and let your design woo the client.
Final Thoughts
Every company wants their logo design to stand out and symbolise their brand perfectly.
However, we all know, it is not an easy task!
From coming up with ideas to the effective execution of the logo design, it takes much time to get the perfection the company's look for.
And, in the end, even if it has been ages, the creative logos will never disappear from customers' minds.
So, follow the above-mentioned 12-step process to make sure your logo design stands out enough to leave a mark on the consumers.
Author Bio: As a content strategist, Sachin Malik specialises in writing on topics related to technology, business and healthcare. With his career in content marketing, he is passionate about writing about to advanced tools and technologies they need to know for succeeding in this competitive environment. He is writing this article on behalf of Sharda University.