Websites are the most important communication channels of the Digital Age.
The Verisign research conducted in 2015 has determined that 9 out of 10 consumers rely on the internet when trying to locate companies, products, and services they need.
With this in mind, we can't understand why more than 46% of small businesses don't have their web presentations.
If you run a company, there are dozens of reasons why you should create a small business website and start promoting your services online.
In this article, we sum up these reasons and list all the benefits a website can bring to a small or a medium-sized enterprise.
A small business website will help you…
#1… To present your work
Companies spend thousands of dollars on creating and distributing their marketing materials.
Small businesses usually don't have enough money to print good-quality brochures and give them out to potential customers.
The easiest and the most affordable way for bypassing this complicated printing and distributing operation is to upload your brochure to your website or (even better) to create a new mini-website, which serves as a one-page product or service presentation.
In addition to these benefits, websites also offer lots of customization options and a long list of content formats.
For example, online presentations can include videos and audio recordings, while the printed brochures are limited to photos, graphics and text.
#2… To sell your products
Both production and retail businesses need a website to enter the dynamic and highly profitable eCommerce market.
eCommerce is one of the fastest growing digital niches.
This business model allows small companies to overcome the distance gaps and offer their products to international customers.
Unlike classic retail business models, eCommerce doesn't require entrepreneurs to rent stores or hire salespeople.
Therefore, it drastically cuts their costs and allows them to reinvest the money they've saved.
There are thousands of small retail businesses that are being run from home offices and even more production companies that exclusively use the eCommerce model for selling their goods.
Setting up an online store is now easier than ever.
Webmasters can create online stores on WordPress by using the WooCommerce plugin.
The eCommerce beginners and those who find this CMS too difficult can also use all-in-one commercial solutions, like Shopify or Volusion.
These platforms allow them to upload product information, set their prices, conduct sales and communicate with their customers.
[irp posts="14449″ name="How to Brand a Small Business"]
#3… To use content marketing
Content marketing is the key to many successful branding strategies.
In the Digital Era, consumers are bombarded with commercial offers.
Content marketing answers consumers' need for useful and interesting stories, and according to Jayson DeMers, it represents the best digital marketing strategy for the long run.
Posting relevant and good-quality content on the company's website and social media timeline increases the domain authority and improves the page's SEO.
The content can also be used for social media advertising and for establishing relationships with other small business websites, by building and sharing links.
Some social networks offer blogging features to their users.
Facebook recently introduced its Notes app and Tumblr is a crossover between a social network and a standard blogging platform.
Article posting on these networks can also boost company's brand visibility, but with a standard on-site blog, you'll have much better chances to the content marketing benefits.
Of course, you shouldn't stick to the classic text blog format.
If you want to improve your content marketing strategy, start adding other forms of content, like videos, podcasts, infographics, photos, etc.
#4… To produce more revenue
Many successful companies use their small business website and blogs as an alternative revenue source.
You can monetize your website in many different ways.
These are some of the business models you can use to turn your website traffic into revenue:
Affiliate marketing

– uses your website to promote other people's products. You earn money from every purchase your website visitors make. Affiliate marketing is a classic PPC scheme, and it's a pretty straightforward, especially if you use it through bigger affiliate marketing platforms like Amazon Associates or Google AdSense.

Selling banner space

– can bring significant revenue if your website attracts a lot of traffic. You can advertise the banner space directly on the website and wait for other companies to give you an offer. Of course, you shouldn't accept offers from your competitors.

Become a consultant

– and advertise your offer through your website. Experts from various niches are becoming consultants because this is an interesting and hassle free way for earning an extra buck. An attractive website, with a helpful and interesting blog section, is the best channel for advertising your consultancy services.

Auction your website

– and sell it to the best buyer. If you decide to quit your business or transfer it to another web page, you can easily sell your website to the highest bidder. The websites with very high traffic can be sold for millions of dollars.
[irp posts="7967″ name="How Small Businesses Can Work With Designers"]
#5… To increase the value of your business
In the Digital Era, the looks and the UX of your website have become relevant criteria for evaluating your whole business operation.
For example, if you're applying for a small business loan, the bank manager will take into account the information they find on your website and compare it with other business and financial data, before making the decision.
Customers prefer companies with attractive and usable websites, to those with outdated web presentations or the ones that use various social media accounts for promoting their services.
The website also gives you more influence.
With interesting and useful content, you can influence consumers' decisions and draw them into your sales funnel.
#6… To keep your customers informed
Websites are the number one communication tool for businesses today.
They can serve as digital bulletin boards, through which entrepreneurs can inform their customers about new products, features, and discounts.
Every price change should be displayed on the company's websites to avoid any misunderstandings.
ECommerce websites should also have attractive and informative product pages.
These pages display more information about the products.
They often contain detailed imagery, various certifications and declarations and product videos.  Some product pages also contain the links to product manufacturer's website, where visitors can find more details about the production process.
[irp posts="4140″ name="Custom Logo design for a Small Business"]
#7… To acquire leads
The website is the best lead generation tool.
Entrepreneurs should collect visitors' emails by offering various promotional packages in return.
These promotional packages should include gift cards, free eBooks, free software, a newsletter service or various other incentives.
Once you generate an email contact list, you can use it as a basis for the future email marketing strategies.
Entrepreneurs can further customise these lists with the help of email marketing programs and tools, like MailChimp, Campaign Monitor or Constant Contact.
Collecting leads also allows small business website owners to implement remarketing strategies and target the checkout dropouts.
#8… To improve customer service
Although the social networks are often used for different forms customer communication, company websites are still the main customer service hubs.
Website customer service should start the long before the first (human) contact is established.
Unlike, Facebook and Twitter, websites can contain FAQ and Troubleshooting pages, which allow customers to search for answers themselves.
They also contain detailed guidelines for ordering products and services, as well as eCommerce platforms that allow customers to buy products without getting in touch with company personnel.
Customers who need support can directly contact company's support department through website contact forms.
If you are using WordPress, you've probably heard about the Contact Form 7.
It is the simplest and the most brilliant contact form plugin, built out of a few customizable lines of HTML code.
Some business websites also include a live chat feature, which allows visitors to directly contact the website administration, Sales or Support department and receive answers to their queries.
[irp posts="9748″ name="How to Create a Portfolio Website Using WordPress"]
#9… To expand your business
Brick and mortar businesses have their limitations.
They are focused on local communities and people who pass through the area.
Websites can be viewed from any part of the world, and they work 24 hours per day.
The ability to expand the market is one of the most lucrative benefits, which can help entrepreneurs to turn their small businesses into large corporate enterprises.
New CMSs come with wide variety of localisation features.
It means that the website navigation, commands, calls to action and content can be automatically translated to match the visitor's language and other regional preferences.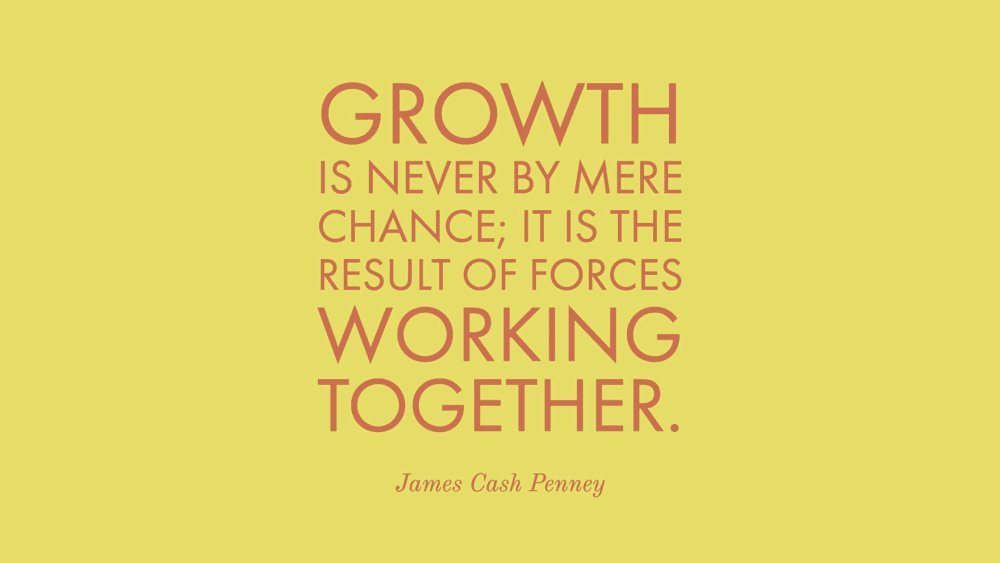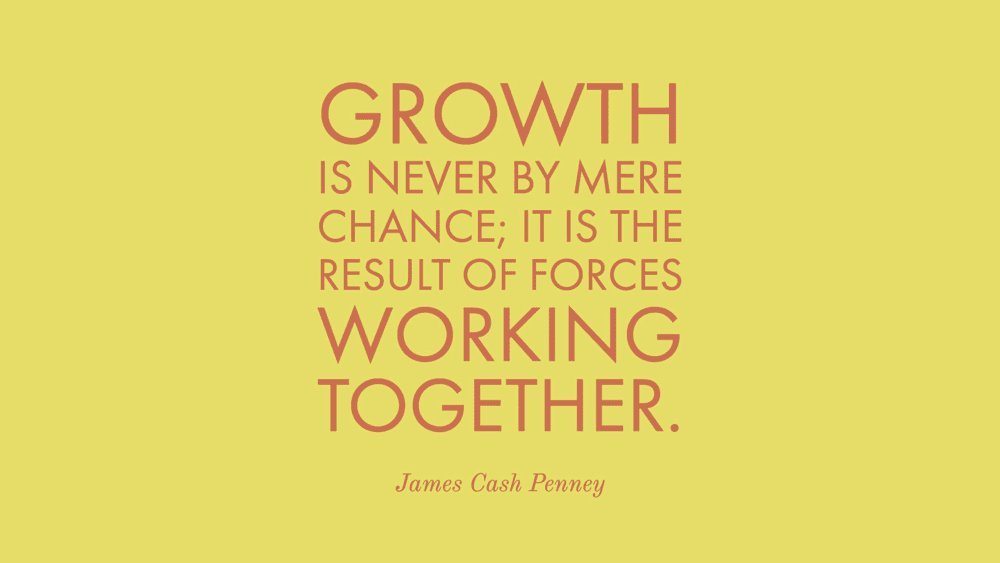 #10… To analyse your business operation
The websites have incredible analytic capabilities.
Even if you use a free Google Analytic tool, you can find out: your visitors' browsing patterns, operational systems and the search queries they've made.
All this data can be used for adjusting the website's navigation to achieve the best possible conversion rate.
Advanced analytics also help entrepreneurs to adjust their product and service features with customers' needs and wishes.
[irp posts="15979″ name="3 Ways Effective Web Design Increases Your Ecommerce Conversions"]
Do you

need a small business website?
The days when consumers needed to browse the bulky Yellow Page books to find small businesses of their choice are long gone, and they won't be coming back.
Many people thought that social networks and third-party platforms would eventually make small business websites outdated and obsolete.
But easy-to-use CMSs came to the rescue and turned websites into digital entities with the highest promotional significance.
Today, both the biggest corporate entities and one-man businesses need to operate the great looking web presentations to attract consumers to keep them loyal and engaged.
---
If you wish to discuss how we can develop your brand or provide graphic design for your product or business, email us at: [email protected]
Inkbot Design is a Creative Branding Agency that is passionate about effective Graphic Design, Brand Identity, Logos and Web Design.
T: @inkbotdesign F: /inkbotdesign
---