Why a Small Business Website serves as a Lifeline in 2021
Did you know that less than two-thirds of small businesses have a website? If you don't have one already, you might want to reconsider your decision. 
There are plenty of benefits associated with maintaining a website, even when your business is small. 
For starters, you can run your business even when you are vacationing with your family or friends in another country, unlike brick-and-mortar shops, which you have to shut down when you're away.
Your customers are also always online and prefer to shop online because of the convenience and product options. 
According to statistics, by 2023, the number of online shoppers is estimated to reach 300 million in the US alone.
When you take your business online, you will be able to: 
Reach out to a broader audience pool
Appear on the first page of search engines through SEO optimisation 
Provide better customer support
Collect customer data to improve your marketing strategies
Reduce business costs
Hence, there's a strong case for having a small business website. To get a better understanding, let's look into each reason why you should create one today.
10 Reasons Why You Need a Small Business Website
1 – Your Business is 24/7 online
Taking your business online by setting up a website allows you to carry on with your business without any break, day in and out. 
Even though you may be travelling to another corner of the world, your site will be up 24/7, selling and promoting your products or services. 
Creating a small business website also gives your prospect easy access and a way for customers to reach you anytime and from anywhere. 
However, all the promoting and selling of products and services will happen only when you have an up and running website. 
That's why it's essential to avoid website downtime.
Your website is usually your brand's first point of contact with your potential customers, so it should always be available online.  
Try to minimise website downtime by:
Understanding the cause for any system outage
Using a host with a good record of uptime
Opting for a managed hosting provider that specialises in the kind of tool you use for creating a website
Implementing an uptime monitoring plugin
Monitoring your site speed
Also, focus on creating a user-friendly, functional, and attractive web design. 
Most internet users will form an opinion of your website within seconds. 
If they find your web page slow or unappealing, they're likely to make a quick exit and move on to your competitor right away. 
You can be the judge yourself. Which of the following websites would you prefer? 
This one?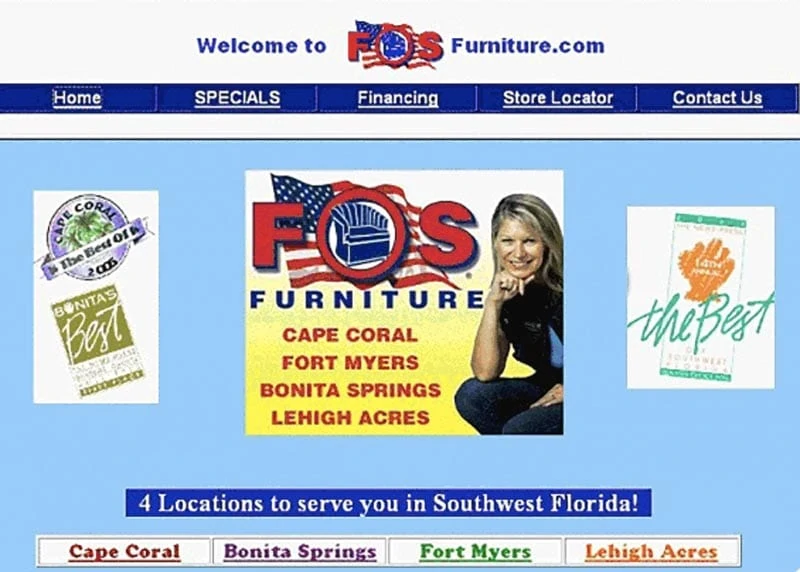 Or this one?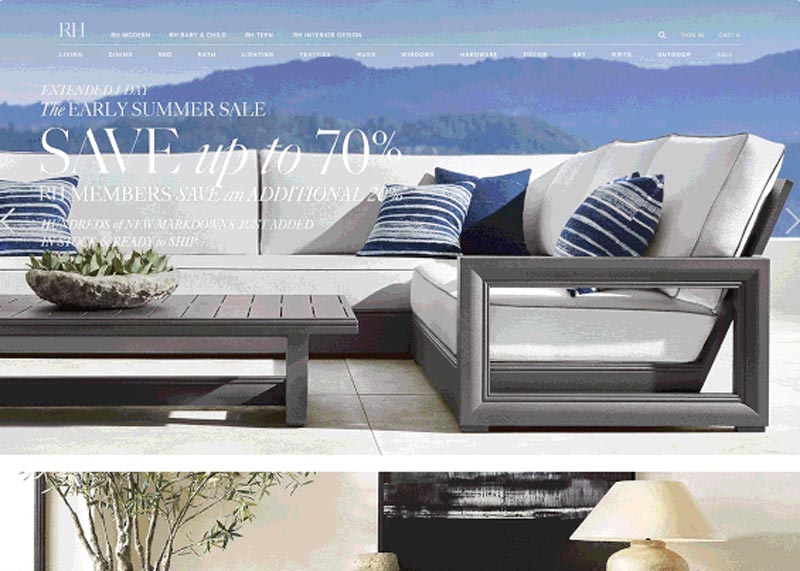 The glaring answer is the "Second website."
It has a better colour palette and looks more comfortable on the eyes than on the first site. 
Website visitors should also quickly get what they are looking for. Thus, focus on building easy navigation, add CTAs, and contact details. 
If you fail to let your visitors know how to reach you, they may end up leaving your site instantly.
2 – Target New Markets and Audiences
With so many people on the internet today, websites allow you to expand your market and target new audiences across borders. 
Moreover, it will place your business in front of people that weren't in touch with you before. 
If your brand grows in popularity, you may even get media coverage for your business. 
You can connect with someone from the US while sitting in Japan. 
That said, you need to create lots of rich multimedia content to get discovered by your target market and audiences. 
Focus on creating high-quality content for your site since that's how people searching for products in your niche will find you. 
Well-written and SEO-friendly content will also help you rank higher in search engines. 
There's a reason why 70% of marketers actively spend a part of their overall marketing budget on content marketing.
If you have an e-commerce site, you'll have to write eye-catching product descriptions, along with crafting content for your Landing Page, Service Page, the About Us page, and more. 
However, don't miss out on creating a blog section. 
People love reading informative and engaging blogs like how-tos, lists, and tutorials and continuously search for them in popular search engines like Google. 
Using more visuals like infographics, images, and videos and crafting headlines that answer customers' pain points, entertain them, and pique curiosity are other excellent content marketing strategies.  
3 – Customers Want You Online
According to a survey by BrightLocal, 93% of shoppers looked up a local business online in 2020. 
What do you infer from these stats? 
Your potential customers want you online and expect you to have a website, and you might miss out on many prospects by not having a business website. 
Apart from getting plenty of products and pricing choices, one of the main reasons customers want you online is that they want factual information about a product or service before purchasing. 
That's why adding "About Us" or "Product Review" sections to your site is paramount.
Here's an example of a comprehensive software review found on the Software Informer website:
Not only is the review neatly organised, but the star rating system makes it easy for viewers to make a decision. 
Besides giving out pertinent information, website reviews also increase brand trust and loyalty and boost revenue. 
To get more customer reviews, you can:
Conduct surveys
Ask your customers to leave reviews
Send follow-up emails asking your buyers to review the products they have purchased
Email a direct link to buyers asking them to submit reviews
4 – Boost Your SEO
Every small business website owner should have an SEO strategy to allow online searchers to find your site, making it easy for search engines to crawl and categorise your site. 
If you can do all these three, your site will appear at the top of search results.
One of the best ways to boost your site's SEO is by creating long-form content. 
Studies show that posts with an average of 1447 words appear at the top of Google search rankings.
Longer content provides more room to naturally add your primary keyword variations, which results in your post appearing for various search terms.
While at it, you should also be focusing on voice search. According to a Google report, 27% of the online global population uses voice search on mobile, thanks to its convenience and ability to bring relevant results.
Some ways to optimise your site for voice search include adding FAQs, using conversational language, targeting long-tail keyword phrases, increasing your site speed, and running mobile-friendly tests.
5 – Your Competitors are Online
Most businesses own a website today. 
It means even your competitors are online and are investing in various aspects of a site like design, mobile friendliness, security, and SEO to improve user experience.
They can quickly overtake you and wow your customer if you don't follow the latest website trends and update your site. 
Apart from the design factor (which we already discussed), your business should have a mobile-first strategy.
As of February 2021, about 55.56 per cent of all web traffic comes through mobile phones. 
Unless you have a mobile-first approach, you will be missing out on all that traffic.
Make sure to follow these tips to create a mobile-first experience:
Optimise for the smallest mobile platforms
Keep navigation clean and simple
Use negative space
Increase site loading speed
Create integrated experience across platforms
Make content snackable by chunking
Here's an excellent example of a mobile-optimised, small business website:
Elements, such as headlines, whitespace, short paragraphs, summaries, and images, make the content easy to read.
6 – Make Customer Support a Focus
A business exists to make customers happy. Customers expect personalised treatment from you.
Accenture Strategy research indicates that 48% of customers expect specialised treatment for being a good customer.
To provide a good customer experience, it's essential to know who your customers are, their buying intentions, and insights into their previous engagements.
Measuring these metrics is difficult unless you have a website that collects data on consumer shopping behaviour. 
When it comes to getting customer queries answered, they want immediate assistance. And that's where chatbots come into the picture.
AI-powered chatbots help you provide immediate answers to queries without needing the support team.
Here's an excellent example: 
These chatbots will help you assist your visitors from the get-go as soon as they enter your website. 
7 – It Can Save You Money
Traditional forms of marketing can be way costlier than online marketing. 
Naturally, running a brick-and-mortar store requires more money than running a small business website on the internet. 
For starters, you won't be paying any rent or electricity bills when you have a website. 
It also eliminates the need to print marketing materials. You can give away discounts on your site, allow clients to download catalogues in pdf format, and send flyers or offers directly to your customers' email.
Plus, you can promote and sell as many products as you wish without having to worry about running out of space.
8 – Collect Customer Data
You want to give your customers the best experience so that they will remain loyal to your brand. 
One way to improve customer experience is by gathering customer data in your marketing dashboard and using it to your advantage.
For instance, after determining the problems your target audiences are facing or getting their birthdays or anniversaries dates, you can create customised promotions and give personalised offers. 
Furthermore, contextualised data will give you insights into how customers are engaging and responding to your campaigns. 
This will help you change your campaigns and modify them accordingly to align with your customers' tastes. 
Some ways to collect customer data include:
Conducting online surveys
Online tracking to know the number of web visitors, the length of time they spend on your small business website, and more
Tracking transactional data to gain valuable insights about the number of products you sell, the number of times people typically purchase from you, and more
Live chat can also allow you to gather precise and personalised data.
9 – Webroom Your Business
These days internet users use webrooming regularly. 
Webrooming is a slang term for the practice when consumers research products online and before going to your physical store to purchase them.
You can make webrooming work for you by adding valuable information about the products displayed in your physical store.
For instance, if you are selling clothing, add a catalogue on your site containing creative descriptions of your products, along with attractive images of the product, colours, size chart, etc. 
When customers are loaded with information, they will be more likely to buy from your small business website.
10 – Create a Knowledge Base
Many shoppers prefer automated self-service options like an automated helpdesk or a mobile app for uncomplicated customer service tasks. 
That's why it's a great idea to consider creating a knowledge base that answers the most common queries.
Here's how Amazon breaks down theirs into sections that relate to the most common queries. 
The graphic helps customers to scan the knowledge base.
You can also choose to add videos, infographics, and more to create a knowledge base for your staff and customers.
Create Your Small Business Website Today 
A small business website is undoubtedly an essential lifeline for small businesses in 2021. 
However, note that merely creating a website will not suffice. 
Build a site that is attractive and easy to use yet functional. 
And since websites receive more mobile traffic than desktops, you should also optimise your site for mobile. 
You can then leverage the benefits of running a small business website and see your online marketing flourish even more. 
Author Bio: Mark Quadros is a SaaS content marketer that helps brands create and distribute rad content. On a similar note, Mark loves content and contributes to several authoritative blogs like HubSpot, CoSchedule, Foundr, etc. Connect with him via LinkedIn or Twitter.