What Is Co-Marketing and How Can You Use It?
What do Volvo, LEGOLAND, Uber and Spotify, HubSpot and Chatfuel all have in common? They are some of the famous names in the business that have successfully used co-marketing.
When it comes to getting ahead of the competition, two heads are better than one! What better way to promote your services than a mutually beneficial partnership?
Yet, successful as such collaborations have been, co-marketing is still not that popular. Meaning many businesses are missing out on this low-risk marketing technique. 
In a few short sections, I will show you what co-marketing is all about and its many advantages.
I will also show how you could be using co-marketing in a marketing campaign to increase your reach and generate those valuable leads that are so important for your business.
What Is Co-Marketing?
Co-marketing involves two companies joining forces to work as one team. Then, they promote each other's services, alerting their customers to each other's presence.
Co-marketing emphasises creating high-quality services, in-demand products, and compelling content.
It is about producing results that would not have been achievable as a standalone venture.
Co-marketing works for large firms, small companies, and those in the non-profit sector.
You may be wondering by now exactly how is co-marketing any different from co-branding? It's a good question.
Co-branding centres solely on brand exposure. It is a strategy used by two brands to market a jointly created product or service.
Through co-branding, you leverage the credibility of both brands to create something you think both audiences would find helpful.
For example, a recent co-branding collaboration was that of Doritos and Taco Bell. The two companies joined forces to create a new team; Doritos Locos Tacos.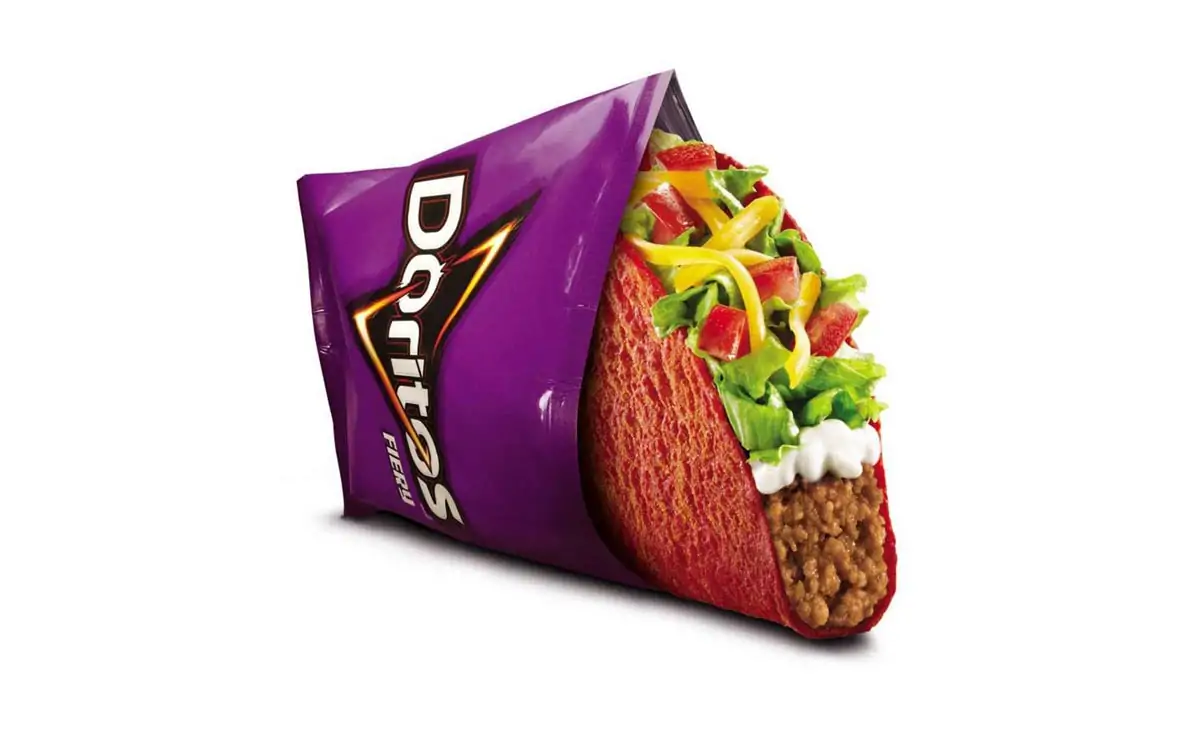 Co-marketing, on the other hand, doesn't involve the creation of a new product or service. Instead, you can market each other's services or products through strategic partnerships.
In short, co-marketing allows for multipurpose projects, ideas, goals, and targets. Yet, co-branding remains all about the brand.
Why Co-Marketing Is Effective
A Co-marketing partnership helps businesses to increase their reach by forming strategic partnerships with other companies.
Those partnerships give the two companies access to a larger audience than they would have access to individually. That offers a range of benefits for both companies.
In a nutshell, co-marketing allows both businesses involved to:
Share costs: Marketing with another company allows you to share the costs of a marketing campaign. There are two potential outcomes here. You can reduce the cost of your campaign by sharing your marketing budget, or you could increase your marketing budget by sharing the costs.
Build exposure: Co-marketing allows a company to access the audience of its partner. That allows you to increase your reach and hopefully get more leads. Furthermore, co-marketing allows you to leverage the reputation of a trusted partner, which should make customer acquisition easier.
Build a more prominent brand identity: Co-marketing allows smaller companies to build up their brand identity. Likewise, more prominent companies can introduce their brands into a smaller niche.
Leverage more talent: With a co-marketing campaign, you increase the opportunity for innovation. After all, you have two talented marketing teams working together. For many small businesses, this can also mean increasing the scope of a campaign. After all, more people can do more work. 
These are just some of the benefits that companies working together on a co-marketing campaign may experience.
Hopefully, you get a sense of some of the mutual benefits of strategic partnerships.
Is Co-Marketing for Everyone?
So, the question is this: Is co-marketing actually for everyone?
The answer is yes. The benefits of co-marketing extend to all business sizes and models. Accessing a new audience at a low cost is a strategy that will make sense for most businesses.
For smaller companies, co-marketing offers a chance of working with larger companies. That leads to boosting public awareness of their brand.
Check out the example below from Linus Bikes, which partnered with a local bike store, Rage Cycles, based in Scottsdale, Arizona.
Larger companies get the chance to tap into a smaller audience base. That can be valuable, especially when a small company has a strong following.
For non-profit organisations, the effectiveness of co-marketing is drawing attention to their cause. But, businesses choosing to co-market with a non-profit organisation also fare well here. For one, you're offering your support to a worthwhile cause.
Likewise, you highlight the values of your brand and what your company stands for in the process.
The industry you're in doesn't matter either. Whether you're selling software, fitness equipment, or health and beauty products, co-marketing is a marketing strategy you should consider.
So, if co-marketing entails so many benefits, why isn't this technique that popular? That may well be due to the workings of co-marketing and what it involves.
Sample Co-marketing Campaigns
Some companies may feel that co-marketing demands much time, effort, and expense.
Time and effort? Sure, you need to invest time and effort in a successful marketing campaign.
Then again, what doesn't demand time and effort in this world? Besides, technology has made everything easy nowadays.
You can work with companies anywhere in the world. All you need is a laptop and a camera to host a virtual meeting.
Expense? Well, you can run a co-marketing campaign on a shoestring if you choose.
However, rather than talking about why co-marketing makes sense, I'd instead share some examples of co-marketing campaigns you can try.
Here are seven types of co-marketing campaigns that could work for your business.
Blog posts, Content Upgrades, & White Papers
One of the most accessible types of digital co-marketing campaigns you can run involve collaborating on blog content, content upgrades, and white papers.
The most straightforward opportunity for co-marketing would be to do a marketing campaign where you leverage the expertise of your co-marketing partner to provide valuable insights to your audience.
LearnWorlds, an online course platform, is an excellent example of a company that has applied this strategy.
They do regular co-marketing campaigns with complementary brands to create digital marketing resources for their audience.
These eBooks are just one element of their co-marketing campaigns.
Companies involved in these collaborations also do guest post exchanges and promote the content produced in the campaign to their respective email lists.
Social media takeovers
One fun thing you could try is to spend a day hosting or featuring each other's social media accounts. For example, an Insta story swap is a popular choice right now, allowing businesses to post a range of content throughout the day.
If you're going to do a social media takeover, it's essential to have a social media strategy in place. Make sure to set goals before you start the campaign, as well. 
Ideally, the campaign should generate leads or sales.
Social media takeovers can help drive a great deal of traffic to your site and get additional social followers.
You'll need to come up with an exciting concept for the campaign.
It can be challenging to engage people on social media channels like Twitter and Facebook.
Social media conversations
Remember when I said a co-marketing campaign could be something as simple as a Twitter conversation? Well, that doesn't mean you can only use Twitter for the campaign.
Strike up a conversation on your social channels. That can be in the form of banter, and cryptic messages, or a full-blown conversation.
Let your viewers connect the dots and register the link between your companies.
Then, they will be more intrigued to seek out further info on your partnership. So, more leads for you and your partner brand!
Podcasts, videos, or webinars
Podcasts, videos, and webinars are popular with all age groups. An enjoyable joint podcast session or webinar could generate more leads. Like a blog post, it's relatively easy to run co-marketing campaigns.
Webinars are a great option because it's a format designed for thematic educational or sales content. Companies like The Content Marketing Institute, for example, frequently run co-marketing events.
Here is an example of a co-marketing webinar between The Content Marketing Institute and a Conductor SaaS company.
Two of the three speakers on the webinar are from Conductor. The third speaker is the General Manager at Content Marketing Institute.
I'm sure that this webinar is just one element of the co-marketing campaign. It's probably supported with content on social media, email promotions, and potential additional on-site content.
Conferences & offline events
Reaching customers in person via a joint conference or other offline events can generate many new leads, too.
It is a great way to provide valuable information to your target audience while alerting them to your collaboration.
While conferences are an excellent co-marketing opportunity, they will require organisation, costs, and preparation. However, while offline events tend to cost more, they can be very effective.
You also have many opportunities to run an innovative campaign.
For example, you have the offline partnership between Volvo and Lego, which was a big success.
The collaboration involved creating lego Volvo cars that kids could drive around in.
Joint Contests or Promos
Most of us love a freebie, and nothing attracts people more than the mention of one!
Giveaways can include free trials, competitions, and sweepstake entries.
Competitions and promos are easy to run, and the right gifts can generate significant interest from the respective audience of the two or more brands.
If you're planning to run a co-marketing competition, make sure to hashtag those freebies to both companies to hook interest.
You can also use online software that incentivises participation and shares by giving people who refer new entrants small prizes or a higher chance of winning.
Invitation-only events
Invitation-only events always get people talking because not many of us like missing out!
Build a little hype around such events and promote ways to gain an exclusive invite to one. You will immediately get people talking about your collaboration.
As you can see, there are so many ways to use marketing techniques. They are also so easy to work on to fit both audiences. 
For maximum effect, you could even attempt them all, not at the same time, of course.
A great way to gain coverage, build the suspense of your collaboration at the beginning. Then you capture potential customer attention, but also that of news outlets.
Drop a little secrecy, exclusivity, and the right amount of product/service snippets. Also, a countdown to your official collaboration will keep your audience engaged.
How to Decide Whom to Collaborate With
So, now you have discovered the immense benefits of this type of marketing. All that is left is to take advantage of it! However, the question is: How do you decide whom to work with?
There are several ways to determine the best partner. Ask yourself the following questions:
Do your goals align? Do you have the same targets? Successful campaigns work when both teams have the same objectives. It helps to create a list of your goals and your potential partner's perceived goals.  
Do you like and respect one another? Hugely important when teaming up with another company is being honest with how you feel about one another. Ask yourself if you can do that with your potential partner. Also, do you think you'd feel good promoting their products and services? 
Do you offer complementary and not competing products or services? This point is critical as you don't want to run a co-marketing campaign with a company that would steal your customers.
Once you answer these questions, you can choose the brand you feel you would complement.
So, set an objective and make the first move to reach out to those businesses.
Get a feel for their thoughts on the matter. Then when they have had time to consider, engage them further with an email or a phone call to set the ball rolling.
Wrapping Up
Just a quick look through some of the most well-known co-marketing campaigns is enough to prove how successful this marketing technique can be.
However, it can only be good if it benefits both parties and the terms are mutually agreeable.
I walked you through the basics of how co-marketing works and how powerful it can be.
Co-marketing can help you share costs, build exposure, create a better brand identity, and spark innovation.
It also helps you reach a wider audience and leverage more talent. You can gain access to relevant data that can help you reach your marketing and business goals, too.
A high-impact marketing technique, co-marketing could be the most effective tool you have ever used.
There has never been a better time to start using it to your benefit than right now.
Author Bio: Owen Baker is a content marketer for Voila Norbert, an online Email verification tool. He has spent most of the last decade working online for a range of marketing companies. When he's not busy writing, you can find him in the kitchen mastering new dishes.