Brand Naming – Ideas, Strategy and Process
The brand naming process is perhaps the most challenging step and the most critical in the brand identity design. After all, the decision ultimately determines the course of the business.
Sure, the late Steve Jobs named his now-successful company Apple when he was doing one of his fruitarian diets, but he also chose it because he thought the name was fun, spirited and not intimidating.
Apple's brand name set the stage for their identity. It enabled them to build this entire lifestyle that consumers so passionately want to be a part of, which is what also propelled them to where they are today.
The same goes for other well-known brands such as Google, Disney, Facebook and Starbucks.
They were not overnight successes. At some point, all they had was a name and a dream.
However, today, without any explanation, consumers immediately know what these companies stand for. Reaching such a status is a slow and gradual process.
Moreover, brand naming is one of the fundamental elements that can guarantee that this long and arduous process leads to success.
Naming a brand is not something you do with a small committee after a few brainstorming sessions. It entails a systematic approach and a whole lot of creativity.
When done right, the name can either help brands connect with consumers on an emotional level, or it can appeal to their sensibilities.
Today, you will get to know the brand naming process. You will learn the fundamental approach to selecting the right brand name and what you can do to test prospective labels.
What are the different types of brand names?
1 – Experiential Brand Names 
Experiential brand names are all about the consumers' experience.
Take Apple, for instance. They build upon what consumers feel when they own and use Apple products. That is basically how experiential names can stand out in their industries. They set expectations of what it is like when consumers choose their company or product.
However, connecting meaning to the name itself is also the most significant obstacle when it comes to creating an experiential brand name.
To be able to create an impactful brand name, companies must first define what they stand for and how they want to be perceived.
2 – Descriptive Brand Naming Process
This simple naming convention entails using a name that describes the company's products or services. These names make it easier for consumers to remember what the brand offers.
An example of this is PayPal, which is an online payments system. Another well-known company that belongs to this category is Subway, a name derived from their primary product, submarine sandwiches.
The downside to this practice is that when companies are not able to back the name up with the right marketing and advertising strategies, it would be straightforward to fade into the background.
Subway, for instance, can refer to other things, including a rapid transit rail system and a British rock band.
3 – Acronyms
Brand names that fall under this category are abbreviations of descriptive names.
For example, BMW stands for Bavarian Motor Works, IBM for International Business Machines and KFC for Kentucky Fried Chicken.
Acronyms are more natural to say and remember. However, they may not be as effective in evoking meaning or feelings as experiential or descriptive names.
Acronyms work best for large corporations or brands that have already established a name for themselves under their full names, like BMW.
However, for startup companies, this practice should be avoided as a random mix of letters may only lead to confusion or indifference.
4 – Neologisms
Companies who use made-up words to represent their brands exude a sense of uniqueness. When developed correctly, it should give them a competitive edge.
However, choosing the right words can be tricky since not all invented words will be able to make such a substantial impact.
Also, during the initial phase of the company, these brands do require more marketing effort to become recognised.
Google, Twitter, Xerox and Kodak are some of the most iconic brands ever to concoct a name that would embody what their respective companies stand for.
5 – Founders' Branding Names
The naming practice for this type is pretty straightforward. It uses the name of the person who started the company.
One of the most famous examples of this is Disney, which is named after the man who started it all, Walt Disney.
Note: Brand naming may involve the use of several of these conventions. The best example for this is IKEA, which is a neologism and an acronym of the founder's name and his hometown – Ingvar Kamprad, Elmtaryd, Agunnaryd.
How to come up with brand name ideas
Finding a great name for your brand is extremely important and will help set the tone for its future performance.
Although somewhat difficult, this process can be made easier by utilising a powerful business name generator to act as a springboard for creativity
Begin the brand naming process by mapping the competitive landscape of your brand.
Make a list of all competitors within your niche, both direct and indirect. Next, make sure you divide these companies into five categories: experiential names, descriptive names, acronyms, neologisms and founders' names.
Now, look at your list and identify the brand naming trends:
What are the most popular naming conventions?
Do the brands fall into one category? Or are they hybrids?
What attitudes do their names embody?
What names stood out? And why?
By doing this first step, you should be able to know what you are up against to generate a brand name. It also makes it easier for you to set some guidelines for the brand naming process.
Setting Your Naming Branding Guidelines
To ensure that the brand name stays true to what the company represents, you must take a moment to reflect on what you want your brand name to symbolise and how you can use it to support your business. Think about the kind of brand experience you want to offer to consumers.
Ask yourself: 
What do you want to promise them in the long run?
How do you want to stand out amidst such fierce competition?
What standards should the brand observe?
What should you avoid?
Once you have reflected on that, come up with a set of guidelines that your brand should adhere to when you start brainstorming for names that will appeal to your target audience.
How to choose a business branding name?
Make sure you come up with as many ideas as you can just to get those creative juices flowing.
If you do not know where to start or if you get stumped along the way, take out the set of guidelines that you made. That will help steer you in the right direction. To further narrow down your choices, you can practise focused brainstorming.
Ask yourself a few questions that are relevant to your brand, like:
What products do you sell?
What services do you offer?
How can your products or services benefit consumers?
What's unique about your products or services?
What is your brand's mission?
Don't limit yourself to what is obvious. Feel free to entertain endless possibilities. Pick up your favourite book. Open a dictionary.
Explore as many words as you can and remember to write everything down on a pad of paper or take notes on your phone.
Acquiring a Business Domain Name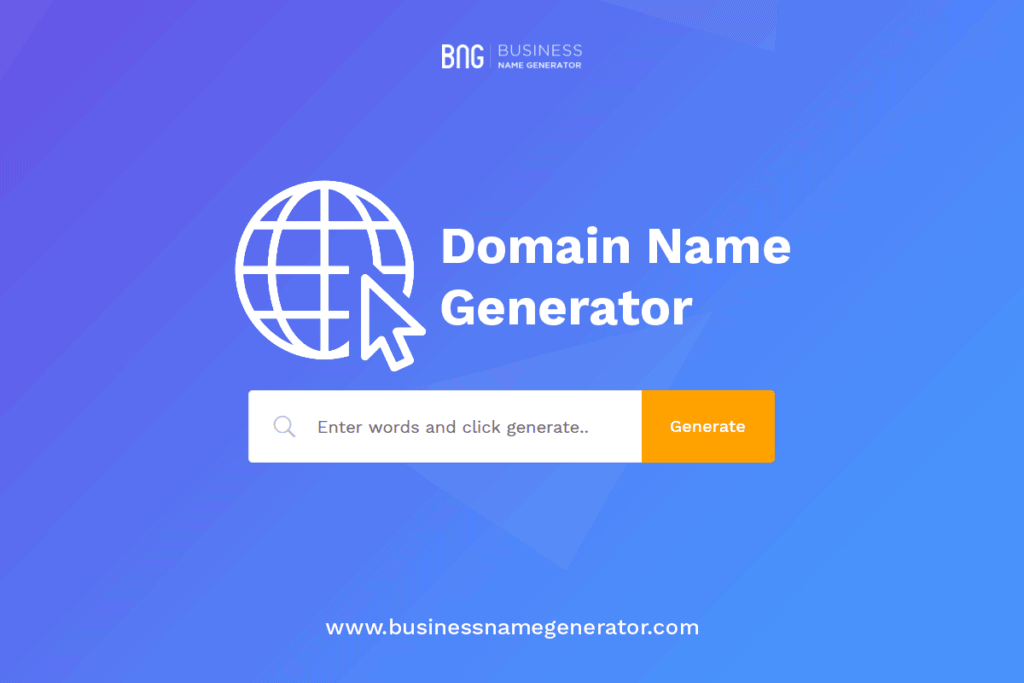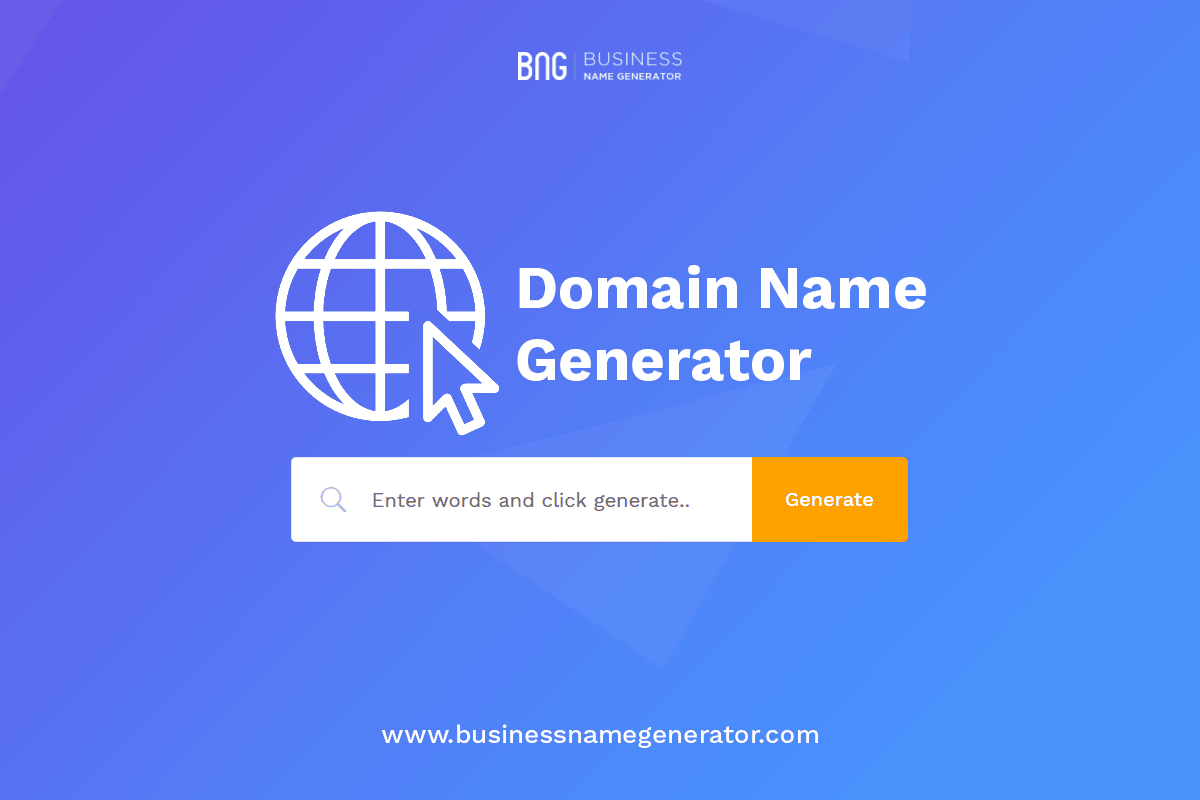 Part of the brand naming process is zeroing in on a domain name. Finding a .com domain name can be quite a challenge, even if you have made use of unique word pairings.
However, if you are using made-up words, this step should more likely be a breeze. Even if a lot of the right names that you thought of have already been registered, you should not lose hope.
You can always opt to purchase some registered names that aren't being used on marketplaces such as GoDaddy Auctions and Sedo.
Creating a Short List of Brand Names
Take the list you have compiled from brainstorming in the brand naming process and reduce the number to 10 or 20.
So you can figure out which ones hold more depth, opt to show the list to your target audience. Ask them to select their best five favourites. You can also personally go through that list again but with a fresh perspective.
And this time, you should listen to your gut, and drop the names that you feel aren't good enough, even if that means cutting the entire list. This point of the brand naming process is quite humbling.
Although you might find a handful of great names, you could also realise that the whole set is not good enough. If you ever experience the latter, just remember that it is not a setback.
You should never compromise and pick a name from the list so that you can get through with it.
Testing Your Brand Name
Once you have that shortlist of names, you can check their balance and readability using the Helvetica test.
Print the names on your list in large capital letters in Helvetica Neue Bold, and hand them out to people for evaluation.
Ask them:
What comes to mind when you read each name?
What is your favourite? And why?
Days after you asked for opinions, go back to those people and ask them to recall the names that they reviewed. Remember which names stood out and consider how easily they were able to remember the names.
When it comes to this brand naming process, the more people you can get to critique the list, the better.
Takeaway
Testing during the brand naming process is as important as discovering your options. And much like the latter, it can either lead you somewhere, or it can lead you nowhere.
Therefore, set a reasonable time frame for the brand naming process so you can further explore the possibilities. Set an hour a day so you will not stress about it, and you can wake up the next morning with even better ideas.
Remember that the right brand name is the key to success in your industry, so invest your time, and trust in the brand strategy process.
Sale
9 Mistakes to Avoid When Naming Your Business
Think about some of your favourite brands. The odds are that they have a proper name to match their values and offerings. 
Coming up with a business name is one of the most critical steps in solidifying your company and building a reputation. 
Even if people don't know anything about your brand or what you offer, they can get a glimpse of it through your name.
Choosing the right name for your business can be intimidating. There is all this pressure to make the right choice of a name that is not too specific but not too generic either. 
To help you out, here are some things to avoid during the name-choosing process.
1 – Waiting for the Right Name to Come Along
Sometimes playing the waiting game doesn't suit the business's best interest. 
It might not seem this way, but your chosen brand name doesn't have to be set in stone. 
There are plenty of companies that tweak their names as time goes on. 
In this case, an excellent phrase to remember is "done is better than perfect." 
After all, if you don't put your proposed name out there, you can't get a read on how the market is responding to it.
2 – Underestimating Simplicity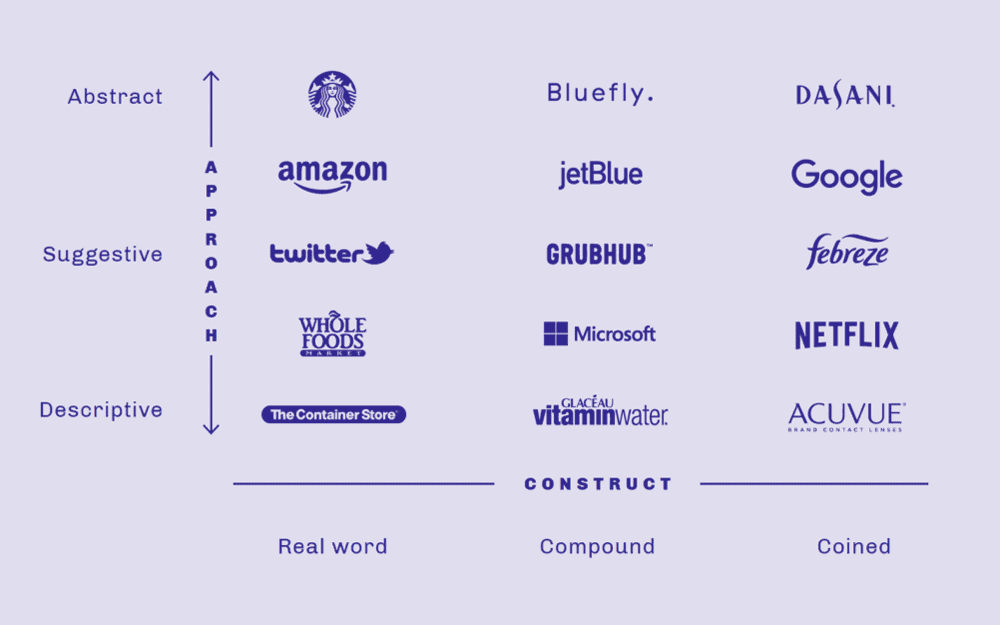 This does not mean that it has to be boring, but simplicity can go a long way in the business world. 
A simple brand name is one that is easy to pronounce and spell. 
There's no use in adopting a foreign or made-up name if no one is going to remember it. 
All too often, new businesses want to take on a name that they think is unique, but they forget to consider how the public will perceive it.
3 – Going Too Generic
Now, simple is not the same thing as generic. 
A generic name is something that is easily forgettable and does nothing to tell a consumer what you're all about. 
For example, XYZ Technologies or ABC Security doesn't say much about the company since it's too generic. 
Does your business have a speciality? If so, then let that stand out in your brand name.
4 – You're Too Specific
On the other hand, going with a super-specific name can be another mistake. 
For one thing, it could confuse consumers and even have your target audience thinking that your brand isn't for them. 
Sometimes specificity can seem too exclusive, which hurts your chances of breaking into an industry. 
Besides, what if you want to rebrand your business in the future? 
It will be much more jarring if you have a particular brand name to change. 
Remember that it's all about balancing that fine line.
5 – Not Registering for a Trademark
Even if your business has not taken off yet, it's still a wise choice to consider trademark registration. 
Not only will the process let you know if your brand name is similar to another's, but it can grant you legal protection against those who try to operate under your company name.
In general, the trademark registration procedure involves searching the international trademark database for business names that reflect your own and ensure that your chosen name is currently unused.
6 – Opting for a Trendy Name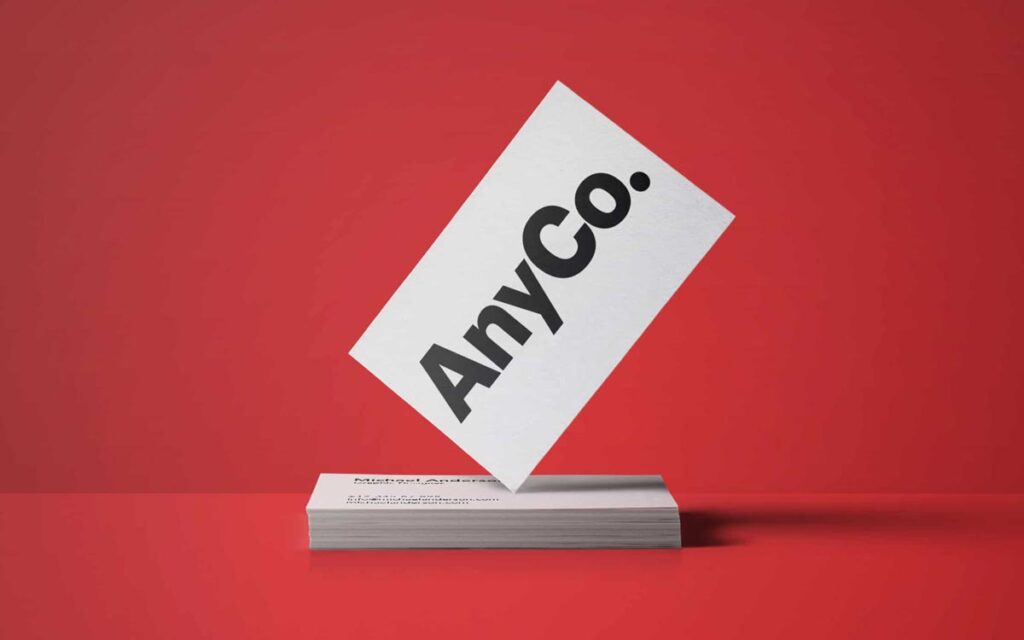 We've all cringed at a movie or TV show that referenced a fad. 
Do you want people to have the same reaction when they see your company name? 
Part of adopting a more straightforward brand name is bypassing anything that sounds too trendy.
It can be tempting to include a slang word or something catchy in your name, especially if your target demographic is younger, but it's not a great long-term strategy. 
You want something that will age well and stand the test of time. Besides, trendy names can often get annoying or send the wrong message to an audience.
7 – Not Testing the Waters
As mentioned earlier, you have the opportunity to alter your brand name if you find that it needs some tweaking. 
However, you won't know whether a rebranding process is in order if you don't do some testing.
When you decide on a business name, try throwing it out to different audiences as well as your friends and family. 
They can let you know what associations they have with the name (if any) and what they think the company name represents. 
Testing the waters will open you up to new perspectives that you might not have thought of.
8 – Getting Too Many People Involved in the Process
While you want to get some feedback on your naming options, you also want to be careful about whom you involve in the process. 
Too many opinions and personal agendas can lead to an endless cycle of arguing, testing and going back to the drawing board. 
Not only does it slow down the process, but it's not precisely building up team morale. 
Plus, the more people you try to please, the more boring your brand name gets because you're trying to make everyone happy.
What you can do is invite critical players in your company to sit down and brainstorm potential names. 
This way, you're including the most crucial team members and getting a variety of perspectives while also keeping things more concise. 
Remember when we talked about simplicity? Hopefully, these tips will steer you in the right direction and get others excited about your business.
9 – Bypassing Trademark Monitoring
Assuming you registered a trademark, there's one extra step that's very important and could lead to legally enforcing your mark, and that is trademark monitoring.
Once you have your registered trademark, you need to ensure that no one's out there trying to pass it off as his or her own. 
Unfortunately, trademark infringement happens, but it doesn't have to ruin all of the hard work that you put in. 
Here are some tips on monitoring your trademark or infringement both nationwide and around the globe.
What Is Trademark Infringement?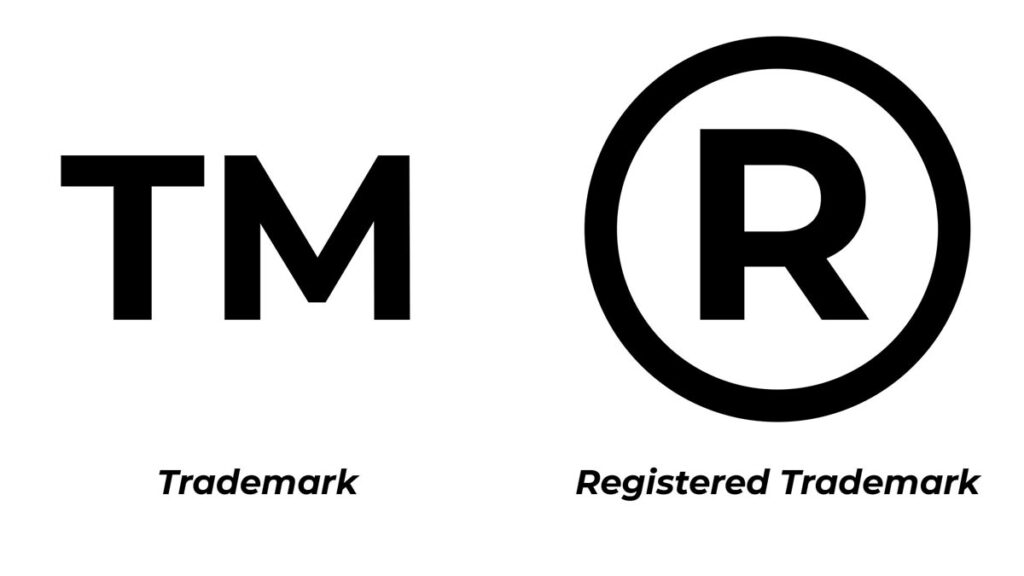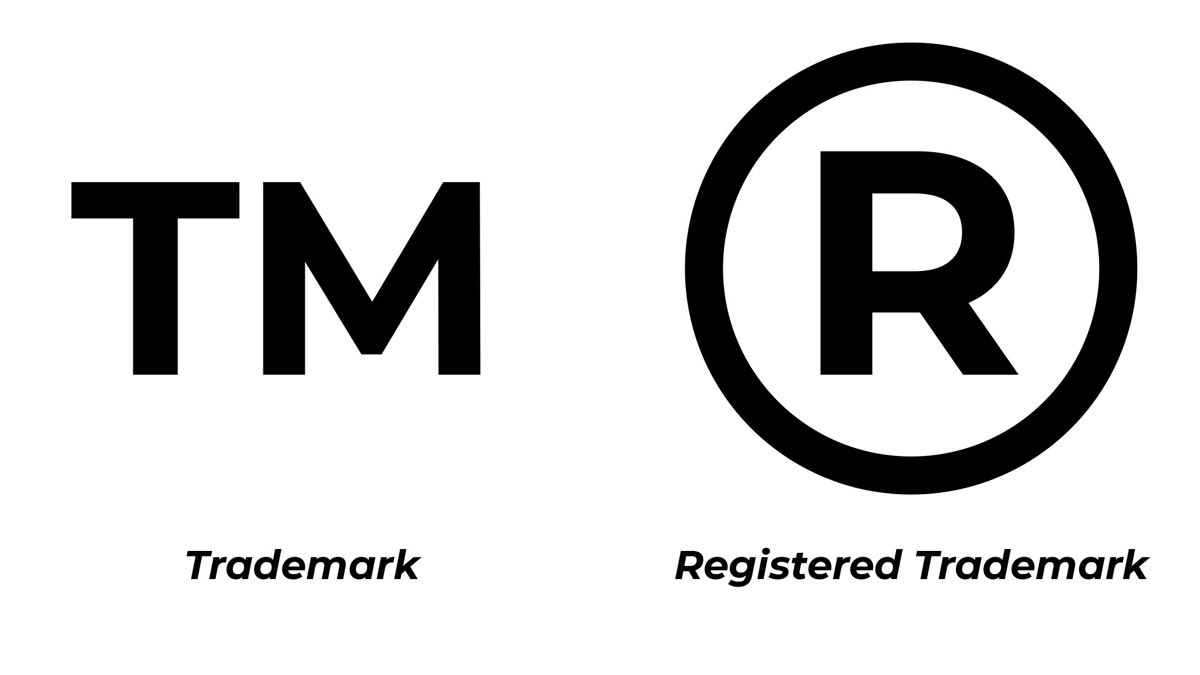 It might be useful to start with a proper definition of trademark infringement. 
This is when an individual or company uses your trademark without your consent. 
This kind of unauthorised usage can result in confusion and legal troubles. 
Even with trademark registration, it is still possible for others to infringe, using your trademark to promote their goods and services and boost their reputation. 
Those who suspect that they are victims of trademark infringement may decide to take legal action in state or federal court.
When the matter is taken to court, there are a few ways that the parties can figure things out. 
One of these means is an injunction which is an order from the court demanding that the other entity stop using your trademark. 
The judge may also order that the violator destroy all evidence of his or her unauthorised use of your trademark. 
Any profits that the violator made due to the infringement may be awarded to you. 
Also, he or she may need to provide you with monetary compensation for any damages that you incurred due to the infringement.
Why You Should Monitor for Trademark Infringement
It can be annoying, but monitoring for trademark infringement is a solid business practice. 
You need to make sure that your business remains in good standing with your clients and the general public. 
Think about the consequences of someone else using your registered trademark. 
The result could be confused or even angry customers. You certainly do not want your client base to be upset that you aren't delivering on your promises or that you're all of a sudden providing unrelated goods and services. 
If people are illegally using your trademark, who knows what kind of trouble they could be getting your business into. 
To avoid all of this confusion and deception, trademark infringement monitoring is a must.
The Monitoring Process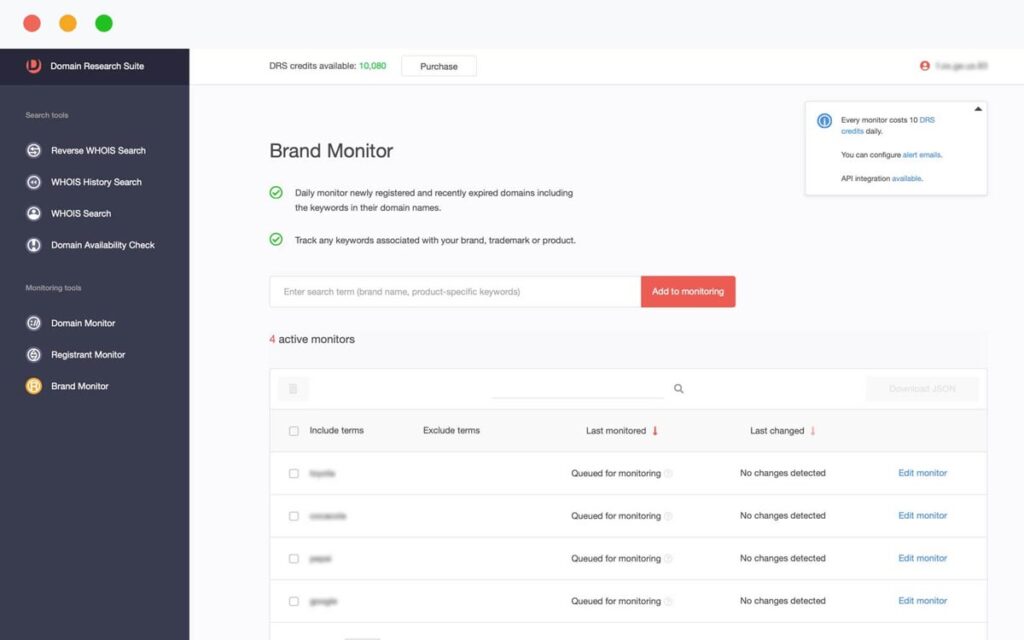 So how do you monitor for trademark infringement? 
You can start by checking in with the U.S. Patent and Trademark Office (USPTO) to see their trademark filings. 
Here, you can see if anyone has tried registering for the same trademark as you. 
While the USPTO is in charge of trademark registration, they don't necessarily check if applicants are using someone else's registered trademark. 
Therefore, you need to take a proactive approach and check the filings regularly.
If that seems as if it would be too much for you right now, then you might want to consider delegating that responsibility to someone else. 
There are services out there that will check for trademark infringement on a routine basis so that you can rest assured knowing that your name and reputation are safe. 
Paying for such a service might be well worth it, especially if you don't have the time to check in with the USPTO regularly.
Global Infringement Monitoring
If you're worried about overseas trademark infringement, your best bet is to apply for international protection, notably to secure your trademark in China if you sell consumer-oriented products. 
There are a few ways to do this, including through the Madrid Protocol, which is an agreement between 121 nations, including most of the industry- and trade-heavy countries in the world. 
International protection is the best defence against trademark infringement on a global scale. 
You have a better chance of catching unauthorised use of your trademark; plus, you're legally protected against their misuse.
If you have any thoughts on brand naming for businesses, or brand naming strategies we have missed, leave a comment below!
Contributor: Lori Wade is a journalist from Louisville. She is a content writer who has experience in small editions, Lori is now engaged in news and conceptual articles on the topic of business. If you are interested in an entrepreneur or lifestyle, you can find her on Twitter & LinkedIn. She has good experience and knowledge in the field.
Contributor: Callum Mundine is part of the marketing team at www.oneegg.com.au. He is an Amazon marketplace & white hat link building specialist and has launched multiple successful brands on Amazon.com. Callum like his eggs boiled.
Last update on 2023-05-31 / Affiliate links / Images from Amazon Product Advertising API