5 Conversion Elements Every Site Needs for Scoring High-Value Leads
Marketing a website takes more than just strategies that build traffic.
If you want to unlock the real profitability of your website, you need to focus on the user experience you provide.
It's not only about the flashiness of your design or the overall appeal of your products — it's about every single detail that makes your audience's visit more memorable, engaging, and meaningful.
The key here is to understand who your target audience is.
Ask yourself, why did they click on your site in the first place?
What kind of information were they expecting to see?
These questions may sound tricky, but there are simple methods that can help you acquire actionable answers.
Understanding Your Target Audience
It's not rocket science: conversion cannot occur if a user doesn't trust the brand on the other end of the transaction.
Regardless if you're trying to generate newsletter subscribers or e-commerce customers, you need to prove that you can help them accomplish their goals.
For this, you need a solid content strategy that's based on the needs of your audience.
A content strategy is a must-have for brands that want to guide leads through the conversion journey.
It helps with the planning of activities that use content to establish authority and online visibility, such as keyword research, development, and distribution.
Performing keyword research with a tool like KeywordTool.io is a step in the right direction.
It allows you to be in touch with what users are looking for online by expanding base keywords into hundreds of long-tail search phrases.
In addition to long-tail keywords, KeywordTool.io also provides you with a list of questions based on Google Autocomplete suggestions.
Usability and range of data aside, the main drawback of using KeywordTool.io is that you need to pay a subscription fee to view the average search volume and demand trend for the keywords.
These are metrics that will help you determine which particular keywords are more likely to pull in more traffic once they're assimilated into your content strategy.
If you're not willing to pay for keyword research, then some of the free alternatives you may consider are Ubersuggest, Wordtracker, and the Google AdWords Keyword Planner.
Another way to bolster your website content strategy is to tap into Q&A websites like Quora.
Just like keyword research tools, you simply need to start with a phrase to scrape questions that the community is asking.
What are you supposed to do with the keywords and questions you've unearthed with the tools above?
Apart from using them to generate ideas for your content development efforts, they will also help you create more compelling headlines, CTAs, and other essential conversion elements on your website.
1. Powerful Headlines
Now that you understand your target audience, you should be more than able to write attention-grabbing headlines.
Remember that headlines are usually the first thing users see upon arriving at your website.
For newcomers who have no idea what your brand identity is about, it should be able to convey a clear offer quickly.
This could be a brief and accurate description of the benefits of your product or service.
For example, if you're trying to sell web design services for growing e-commerce brands, you can go with something as simple as "Build an Online Store that Customers will Love" or "Reach More Customers with Powerful Web Design."
Here's an example from Buffer — a social media scheduling tool.
If you have no idea where to start, look at the keywords or questions you have identified earlier to recall your target audience's objectives.
There's no need to utilise fancy font rendering effects or a logo design to make your headline stand out — just try to write something that aligns with your target audience's goals or addresses their pain points.
Here are a few additional tips when writing headlines for your website:
Write a Subheadline
A subheadline can give your audience more information on what to expect next.
The only rule is to be straightforward and descriptive.
Skip the Headline
Building the rest of your page before writing a headline makes sure it wraps up your content entirely.
Try using a placeholder for now as you turn your attention to other aspects of your website.
Test Multiple Versions of Your Headline
A website's headline is one of the conversion elements that can and should be improved over time.
To speed up the trial and error process, you can split-test multiple versions of your headline and compare the results.
2. A Strong Call to Action
The next crucial on-page element that a website needs for more conversions would be the call to action or CTA.
If headlines and subheadlines are supposed to get your audience's attention and communicate your value propositions, the CTA is tasked with giving the audience one final nudge into taking action.
Most web designers present the CTA as a clickable button to make the experience more streamlined for users.
A rule of thumb is to use a colour that contrasts well with the background.
Brian Dean demonstrates this in Backlinko, which perfectly embodies the definition of a landing page built for conversions.
When creating CTAs for your website, be sure to use words that don't imply that the audience needs to undergo something tedious.
The word "Register," for example, could signal that users must fill a lengthy application form if they choose to convert.
Some good examples of frictionless action words you must consider include "join," "download," and "get."
If you're unsure of which words to use, you can also split-test CTAs to figure out the best possible version in the shortest amount of time.
Lastly, CTA design can also be augmented with elements that increase the sense of urgency.
A countdown timer, for example, is useful if you're trying to promote a webinar.
3. Fast Loading Speed
A website's loading speed is a user experience factor you can't afford to ignore, especially if you aim to improve your conversion rate.
According to statistics, up to 40 per cent of users will choose to abandon websites if they take more than 3 seconds to load.
That's nearly half of your potential leads gone in literally seconds.
The good news is, there's a whole slew of tools that can expedite the process of performance optimisation.
Google PageSpeed Insights, for example, can detect all performance-related issues on your website within seconds.
The only step is to enter your website's URL and enter "Analyze" to start the scan.
Apart from identifying the issues that affect your website's performance, PageSpeed Insights also generates a list of optimisation recommendations.
Just click "Show how to fix" to view more details on the steps you need to take.
Other than the optimisation suggestions presented by PageSpeed Insights, another way to boost your website's loading speed is to leverage a Content Delivery Network or CDN to optimise the delivery of website data to users across the globe.
A CDN is a network of proxy servers that store and send cached site data to users.
To minimise latency, the server nearest to the user is always utilised whenever a request to view the site is made.
4. Reviews & Testimonials
If there's one type of content a potential lead trusts, it's the authentic recommendation of someone they know.
Incidentally, 85 per cent of consumers would trust online reviews as if they're written by their peers.
An additional 97 per cent would consider customer reviews as one of the deciding factors when making purchases online.
It doesn't matter if you're trying to sell products on an online store or promote a service.
Showcasing positive reviews, testimonials, or ratings on your website is a great way to win the trust of your prospective leads.
For e-commerce websites, a surefire way to generate reviews for your products is to send follow-up review requests via email.
Platforms such as MailChimp and GetResponse can help you automate such emails with their premade workflows.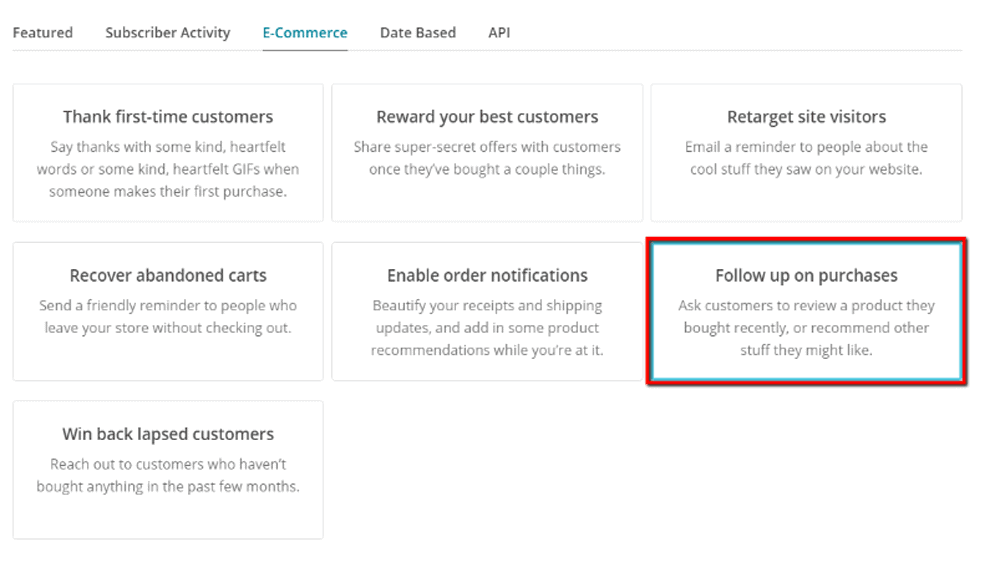 For websites that offer services, such as freelancers and digital agencies, then manually crafting a personalised review request for your top clients should yield the positive reviews that you need.
You can also use social media listening to look for posted online opinions that state something positive about your brand.
5. Inbound Links
Backlinks that point to your site may not exactly be on-page elements that can help you convert random visitors into leads.
A carefully-created backlink on an authoritative website, however, will help you generate more qualified leads.
Put simply, building inbound links from a popular blog or industry news site lets you leverage their existing authority and reach to give your brand some exposure.
It's the equivalent of getting their vote of confidence, which makes your website more trustworthy in the eyes of their audience.
Getting inbound links, however, isn't a walk in the park.
The prerequisite alone, which is to look for blogs that accept guest posts, can take days if not weeks before you get a positive response from webmasters.
A more efficient approach is to take advantage of the Skyscraper Technique, which involves three core processes:
Perform content research to find popular pieces that already garner a wealth of links
Rewrite that content into something more thorough and overall better
Promote the "upgraded" material to the same sites that linked to the original
With the Skyscraper Technique, you are primarily using the innate desire of popular brands to provide only the best content to their audience.
If you can prove that your content is perceivably better than the source, there's no real reason for them to refuse your proposal to link to your content.
When it comes to repurposing the old, popular content into something better, here are a handful of strategies you can implement:
Use more visual content to convey your message more effectively and clearly
Update old statistics that may mislead readers
Include more examples and actionable tips
If you're rewriting a listicle, make it more comprehensive by adding more items
Concluding our Conversion Elements
Building a conversion-ready website is not a walk in the park.
To convince your visitors to turn into subscribers or paying customers, you need to empathise with them.
Understand what they want to do and grant them the tools as well as the solution to achieve their objectives.
The strategies above should be of great help for this exact purpose.
Just remember to be patient and have the diligence to keep looking for the next opportunity to improve your conversion elements. Good luck!