How Graphic Design Impacts the Consumer's Perception of a Brand
The way your target audience perceives your company has a significant impact on your business image.
Since visuals say more with less than words, graphic design becomes a vital component of your brand reputation.
Graphic designers become an indispensable part of your ongoing efforts to build name recognition and positive buzz.
IBM reported a 20% growth in e-commerce as more people flee physical stores and turn to online options.
While graphic design is essential for brick-and-mortar and digital stores, it comes to the forefront when grappling for a presence amid thousands of other online retailers.
Not only must you compete with the other local mom-and-pop shops, but you're also up against giants such as Amazon and Walmart in an online atmosphere.
You want to stand out from the crowd and grab the attention of a limited number of consumers.
How Does a Brand Image Influence a Customer?
The brand image encourages consumers to purchase your product or service. Designers offer the consumer reassurances that you're reliable and trustworthy through colours, typography, logos, and even website layout.
Identity design can encourage the user to trust you, move them through your sales funnel, and even increase conversions.
There are many ways graphic design helps shape consumer perceptions of your brand. Here are the top ways to utilise it in your marketing efforts.
1 – Lay Out Brand Strategy
A professional designer starts the process long before they sketch a single logo or create your website.
They spend time talking to you about your brand's vision and how you'd like consumers to see your business.
A brand strategy ensures everyone is on the same page. If a graphic designer creates a logo, it meets the standards and objectives of your image.
If a writer creates a piece of content, they know the purpose behind the endeavour and aligns with your brand personality.
Even the layout of an article or webpage should match up to the branding strategy. Work closely with your graphic designer to develop a style guide you can use no matter who works on a given phase of a project.
2 – Create an Experience
Experiential graphics adapt to the environment and give your customers a three-dimensional experience.
They bring a concept to life that represents your values as a brand and gives users a real vision of who you are.
Some examples include a swimsuit store that immerses users into an ocean setting when they enter the shop.
The graphics might depict underwater scenes while the sounds of the ocean fill the area. Designers might even add some scents, such as the smell of a salty breeze.
Think of environmental graphics as an opportunity to involve as many of the consumer's senses as possible.
You want to transport them out of reality and toward the perception you'd like them to have.
If your brand gains a reputation for creating experiences, people will flock to your stores to see your next display. You can draw in foot traffic simply by offering experiential displays.
3 – Define Buyer and Brand Personas
You might think most of a designer's work involves sketching out prototypes and drawing logos.
However, experienced designers grasp the importance of tapping into user emotions and pain points.
The design process's most significant part may involve the user experience (UX) and figuring out exactly who the target audience is. What makes your typical customer tick?
Study internal data on your customers, such as their location, gender, age, and occupation. Next, look at website data, such as who visits your site and where the traffic comes from.
Are most of your users from the United States? If they are from other countries, you should know the primary language and whether you're meeting their unique needs.
Next, dig into some generic information about the type of client you attract. What is the psychographics behind each type of person?
A married stay-at-home mother may have different concerns than a working single mom. A career professional is going to have needs that vary from a freelance entrepreneur.
Once you understand what makes each buyer type tick, create a unique persona outlining the basics.
The persona should include personality traits, pain points, emotions driving the person, and even possible preferences for social media, colours, and whether they access your site via a desktop computer or a mobile device.
4 – Study the Competition
Spend time looking at your competition. What colours do they utilise? Think about industry standards. You'll see a lot of red for restaurants, as it creates excitement.
Some studies have also shown red can create hunger in people. You'll see deep blues for banks and financial institutions as it hints at reliability.
Think through the colour palettes of your competitors. Should you aim for a similar palette due to tradition or emotions? If so, how can you stand apart from the crowd while still meeting user expectations and tapping into the perception of being reliable, fun, or trustworthy?
Take careful notes on the language each company utilises. Some words signal to users to take action.
Headlines might state the pain point or emotion the person faces and what brought them to the site.
Look at everything through the UX and how it impacts each person who lands on your page. What are the benefits of doing business with you over another company?
5 – Seek Consistency

Edelman's Trust Barometer report surveyed 16,000 consumers online. Around 81% of respondents stated they had to trust a brand before they'd buy from it.
One of the top ways of gaining consumer trust is by being consistent in your messaging and brand image.
Do you trust people who change their story every few minutes?
You must show you are trustworthy by offering the same deals, transparency, and policies across all platforms.
For example, if you offer 15% off as a limited offer for new customers, don't give everyone 15% off all the time.
The discount should indeed be limited and only available to new customers. Otherwise, you say one thing and do another. Who can trust such double-talk?
If you have a policy that customers can return an item for any reason within 30 days, don't suddenly change the length to 15 days or tell a customer their excuse isn't good enough.
Set your policies and stick to them as closely as possible.
In addition to consistency in rules and procedures, seek consistency in the voice of your brand.
Who are you, and what kind of language portrays your image to your audience? If you're known as a youthful and fun brand, don't try to dig into serious topics and take a sombre tone.
6 – Pay Attention to Reviews
You can learn a lot about how your customers see your company by reading reviews.
Take the time to look at what people post on Google, Facebook, Yelp!, and other review sites. You can learn a lot about how others see your company by reading their unfiltered comments via reviews.
Gather data from customer service calls. What are the biggest complaints your agents receive? What can you do to fix those problems so your clients walk away with a positive experience they can share with others?
Keep in mind that any complaint you see online is likely shared with the person's friends and family. Word-of-mouth marketing is powerful for brand perception.
You want your patrons telling people how amazing you are and not the alternative.
Take the time to study what people say about your competitors. What things do they sing their praises about?
These are elements you must improve for your own company if you want your company image to match others in your industry.
Also, look at what complaints people have about your competitors. Can you excel in these areas and offer consumers something better than other organisations do?
7 – Use Beautiful Images
Researchers estimate 65% of people are visual learners. Even those who learn via auditory or tactile experiences may find the addition of images improves their retention.
Graphic designers are adept at creating and moulding photos and drawings to their best effect.
Whether you're creating an advertisement or a website, adding appropriate and relevant visuals impacts consumers.
You can tell a story with a photo or video. You can point the way through the buyer's journey with arrows and animations.
Think about the message you want to send about your brand and what images highlight the message best.
Stay away from anything negative and seek only positive imagery for your marketing.
You can also tap back into consistency by overlaying the primary brand colour on top of photographs or seeking a particular size or orientation for any picture used to promote your brand.
With popular social media sites such as Snapchat and Instagram using mainly images to communicate, you'll want to develop a style guide for each of these platforms.
Make sure you remain consistent and project the message you want people to retain about your company.
8 – Embrace Package Design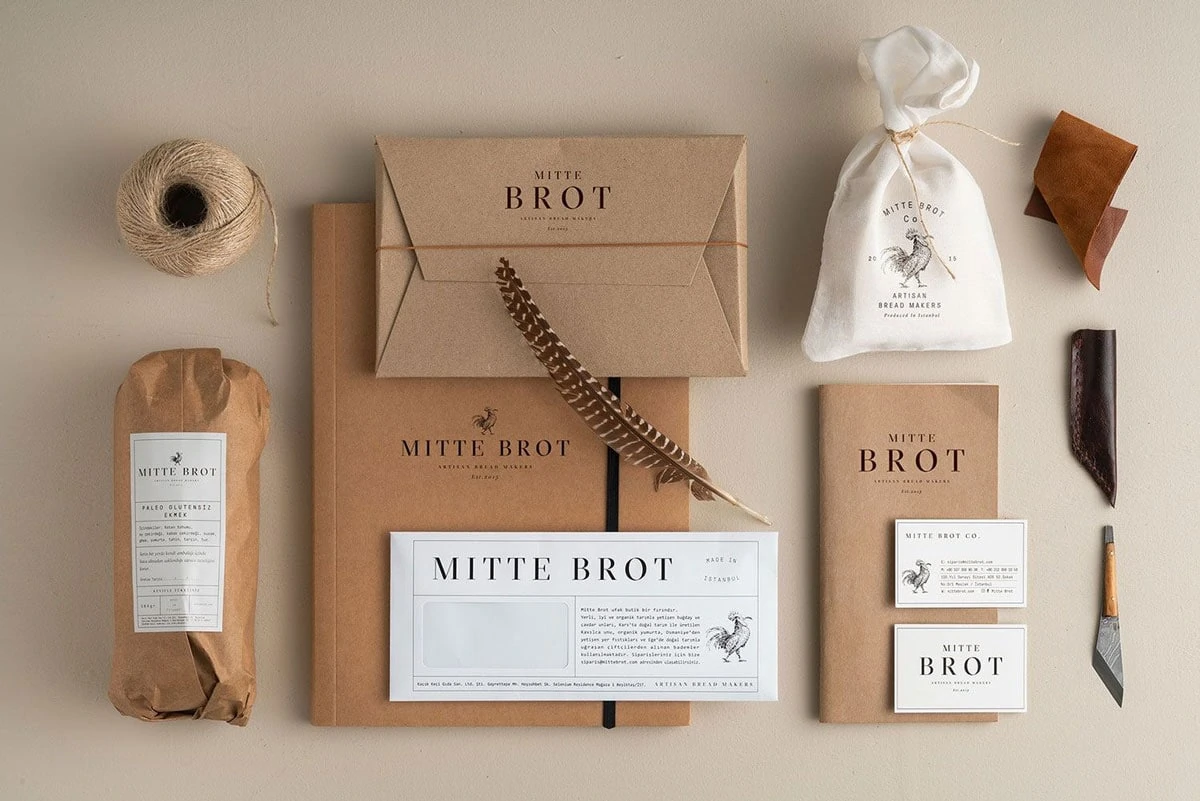 One of your roles as a graphic designer may be coming up with the perfect package design.
It isn't easy to plug in all the elements of branding into one little package. But with a bit of creativity and focus, you can accomplish the feat.
Think about what surrounds your product. Are you on store shelves? What is the placement of the item concerning other brands? What colours and images do competitors use, and how can you stand out and grab user attention amid a sea of choices?
If you sell via mail only, think about how the item appears when it arrives. Is it easy to open? Will the packaging keep everything in place so products don't shift during shipment?
Consider logo placement as well. Well-known brands often place their logo near the top of the page, but some consumers prefer smaller companies to place it lower down.
In addition to the outside packaging, think about the box you use for mail orders. Does it reflect your brand image?
How will those transporting the package perceive you as a company? Some examples of brands doing a great job with branding and outside boxes include Chewy and Hello Fresh!.
They use their company colour palette and logo to express what people get when they order from them.
The customer sees the box, but so does the mail carrier and anyone who handles the package along the way. Neighbours might even spot the delivery and wonder about the service.
9 – Tap Into Personal Values
Recent research suggests we choose brands based on visual cues that are unique to each individual.
However, some of us share similarities due to culture, family dynamics, or what area of the country we live in.
Preference-based judgments come from the prefrontal cortex, striatum, midbrain, and hippocampus, causing us to place more value on some brands than others.
The reason can be a simple memory of always eating a particular brand as a family.
While you can't control every aspect of how people perceive your products, the more you know about your users, the more you can cater to their needs.
Graphic designers should create product labels and promotions that tap into users' emotions, nostalgia, and profound needs.
The UX of your website should consider your typical customer. If the site's usability distracts from your messaging, you risk losing people before they realise they need to buy what you sell.
Think about the general values your users hold most dear, and then expand on those by separating your audience into segments and speaking to individual needs.
Graphic Design Plays a Vital Role
Although the brand perception is about far more than your company's visual aspects, design plays an enormous role in how people see you.
Take the time to understand your users' needs, fix problem areas, and strive to offer a positive experience no matter where users encounter your business name.
When someone sees your logo, you want certain emotions evoked. With ongoing effort and an eye toward consistency, people will start telling others about your brand.
Your goal is to ensure their perception matches the message you want them to receive.
Author Bio: Eleanor Hecks is editor-in-chief at Designerly Magazine. She was the creative director at a digital marketing agency before becoming a full-time freelance designer. Eleanor lives in Philly with her husband and pup, Bear.