5 Ways a Branding Consultant Can Help Your Business Grow
If you want to build an online presence that will generate leads and bring in business, you'll need some help—and we mean some real help.
If you're looking for a way to grow your business, a branding consultant may be able to provide you with some valuable insights into where you currently stand. 
According to the American Marketing Association, branding experts help businesses build, maintain and promote their brands. They assist companies in making decisions about their products, services, company culture, image and identity. A branding consultant may help you create or strengthen your brand, enhance your company's reputation, and increase your company's visibility and market share.
With a branding consultant on your team, you can improve your marketing from within instead of relying on your competitors to steal your market share.
1 – Understand the Company's Core Values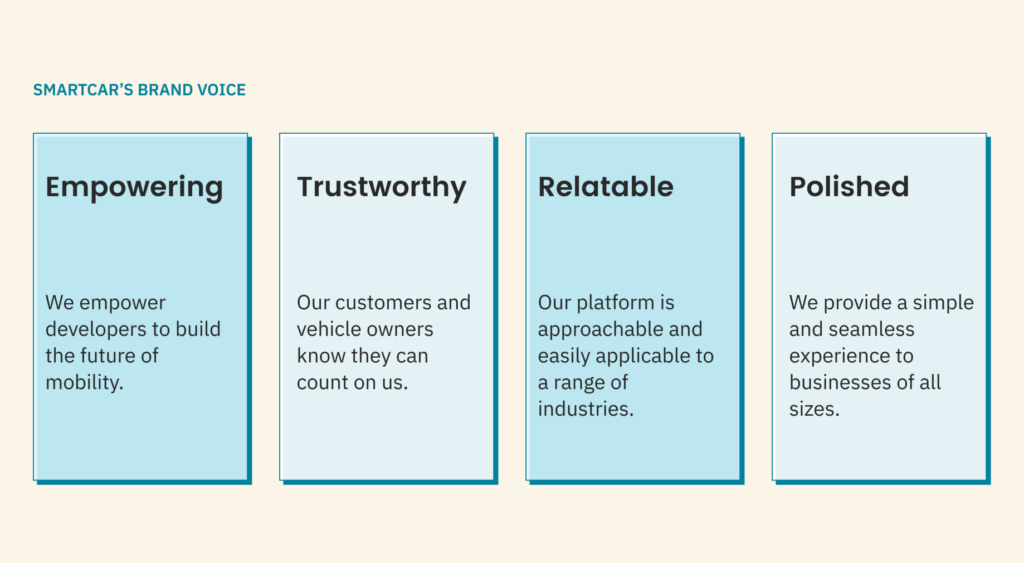 As a brand manager, you know that brand is the soul of any business. A business's brand reflects its mission, vision, value system, and the company's culture. Therefore, a brand manager plays a crucial role in the success of a business.
The branding process can be considered the first step toward a successful business. As the branding process is an integral part of every business, it should be carried out by a branding expert. In the branding process, a branding consultant helps the business owner to understand their brand and develop a strong brand image.
Hiring a branding consultant is a better option to get the best results than hiring the services of an internal brand manager. There are many reasons why you should hire a branding consultant.
Your Brand is an integral part of your business
Your brand is the most important thing about your company as it represents the culture of your company. The brand manager must clearly understand your company's business model and core values. You won't succeed in your business if you don't have a good brand. 
Your brand will create a first impression for your customers. If you don't have a good brand, your customers will look for other companies to buy from.
A branding consultant will develop a strong brand identity
A branding consultant will help you with your branding process. This means you will have the chance to create a strong brand identity. This will help you to build a strong brand image. A brand is a type of personality that consumers can identify. This is why people love brands. They represent strong personalities that people admire. 
So, your branding should reflect your personality and show your clients what you are all about. To do that, you will need to create a brand identity for your business. A branding consultant will guide you through this process. 
They will help you to understand what your brand identity should look like and what you should do to build it. Your brand should represent your business. Your brand should be something your clients look forward to seeing every time they visit you. A branding consultant will help you to build a strong brand.
A branding consultant will ensure your brand consistency
Consistent branding means ensuring that your logo is always the same. This helps people to remember your brand name. You can also use a similar colour scheme that is always the same. You can use the same font type too. Make sure that your products and your company's logo are very similar. If you make a mistake, then you'll make it twice.
Branding is a crucial part of every business. A branding consultant will guide you in creating a solid brand image and help you to protect your brand.
2 – Create a Consistent Visual Identity
A branding consultant will analyse your business model, competition, and market and will work to create a unique brand identity that represents your company. A branding consultant will also provide ongoing services to ensure your brand identity is consistent.
What Do You Need to Consider?
It would be best to consider several factors when creating a consistent visual identity.
Your target audience. Your brand identity should align with your target audience's expectations.
Your industry. There are several types of industries that use branding and marketing strategies.
Your budget. You can spend a small amount of money on developing a cohesive brand identity, or you can spend a large amount of money.
Your time. There is no reason to create a brand identity that does not align with your company's objectives.
Your goals. You will need to consider your company's future goals, your company's history, and the company's current image.
Your competitors. You can create a unique brand identity that will differentiate you from your competitors.
Your values. You can use your values to guide you in your branding efforts.
Your business model. You can create a cohesive visual identity to help you effectively communicate your business model to your customers.
3 – Create a Brand that Resonates With Your Audience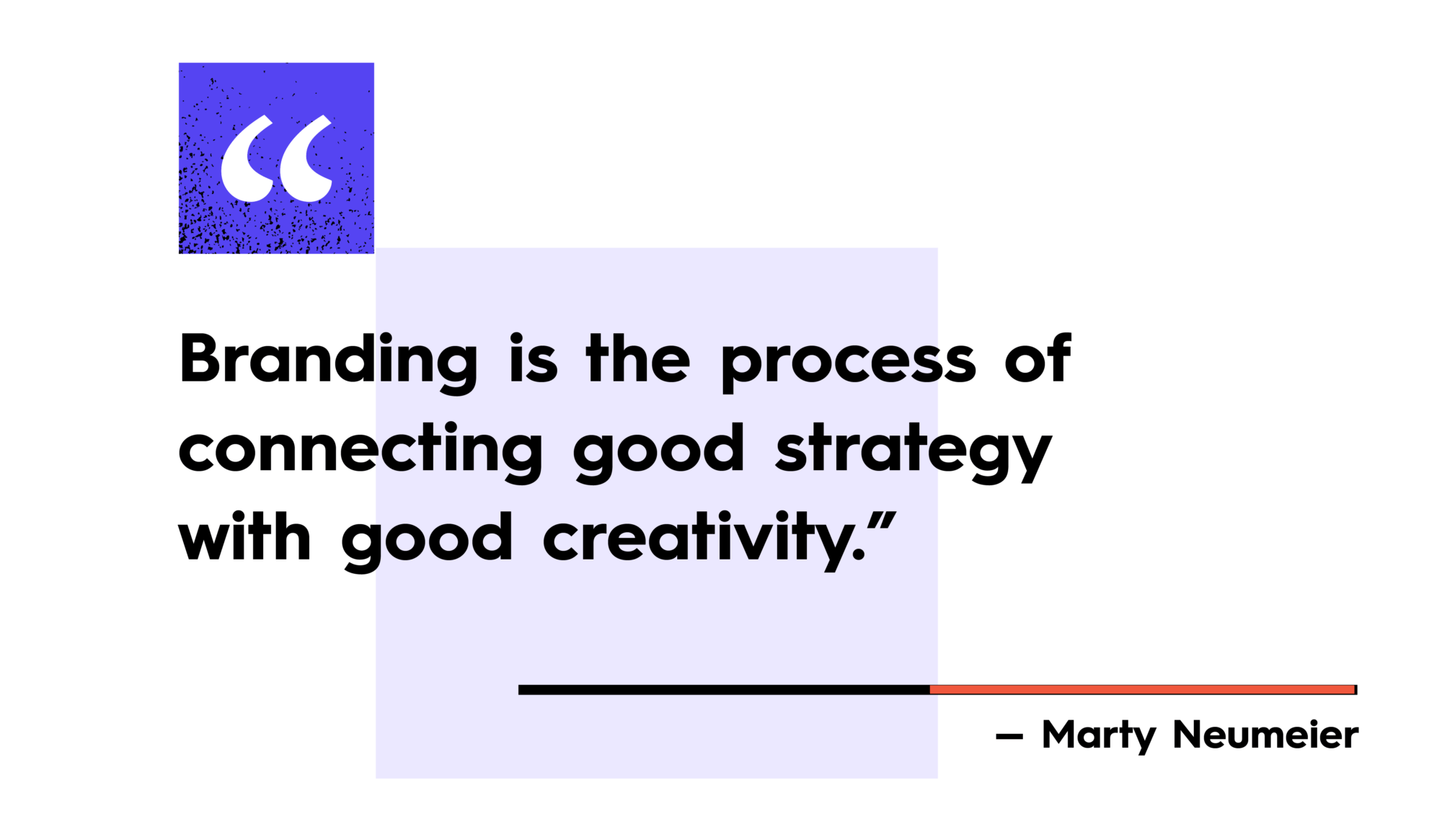 When you create a brand, you create an identity for yourself, your business, or your organisation. A brand that resonates with customers, clients, and others is a brand that people can trust. A brand that stands out among a sea of competitors is a brand that builds trust and loyalty among customers and potential customers.
Brands have three components: identity, positioning, and promise. Identity refers to your company name, logo, and colours. Positioning refers to your mission, values, and purpose. Promise refers to what you do and how you treat customers.
Let us discuss how a branding consultant creates a brand that resonates with your audience. We will look at how to develop a clear identity, build trust, and develop a promise that your customers and audience will respond positively.
Identity: An identity is an emotional connection between your brand and your audience. It's your logo, your colours, your voice, and the way you communicate. If your brand is successful, you will build trust with your audience.
Positioning: A brand's positioning is what makes it unique. It's what makes it stand out among competitors. A strong positioning will help you make a positive impression on your audience.
Promise: A brand promises to solve a problem for your audience. People buy your products because they want to be happy and healthy. They buy from you because they want to feel good about themselves.
Let's review how to create a brand that resonates with your audience.
Create a Clear Identity
A brand's identity is the first step in developing a successful marketing campaign. Your brand should be unique, memorable, and straightforward. When people think of your brand, you want them to think of one thing. This is what makes your brand unique.
The following are the top three ways to build a clear identity for your brand:
Choose a name that reflects your brand's purpose, mission, or values. It is crucial to choose a name that is short and easy to remember. Choosing a name that reflects your brand's personality is also essential.
Choose a logo that reflects your brand. A great logo reflects your brand's purpose, mission, or values. It helps people connect with your brand and understand what you do.
Create a style guide. A style guide is a set of guidelines that help you define the look and feel of your brand. It gives everyone involved in your brand a shared understanding of how it will look and how you should communicate it.
4 – A Branding Consultant Develops a Creative Strategy
Developing a marketing strategy is the starting point for your brand identity development. Your branding consultant will look at your product, services and company to determine the needs of your market.
Your branding consultant will conduct interviews, research competitors and industry trends and collect information on the type of audience you wish to attract to your product or service.
The creative development of your brand will involve developing a unique visual identity, packaging, stationery, business cards, website, logo, collateral, advertising campaigns and print and digital media.
Your branding consultant will develop a consistent concept with your marketing strategy and create a prototype of the concept to be tested by your target audience.
After this process, you will have developed a strong and cohesive branding that is in keeping with your company's core values.
5 – Identify and Communicate the Brand Promise
To identify and communicate the brand promise with customers, a branding consultant must understand the customer journey and how the brand can support it. A branding consultant should focus on the customer's emotional experience by understanding the customer's motivations, needs, and wants. 
They should be aware of the brand values, mission statement and critical attributes that form the brand promise. The branding consultant should understand the company culture, values and corporate identity and provide clear messaging for each department within the company. This ensures that the brand message is communicated effectively to every organisational stakeholder. 
It is also essential that a branding consultant should understand the marketing channels, such as websites, advertisements, social media, etc.
Communicating the brand promise to the customer
The brand promise provides the foundation for the customer experience – it supports every element of the customer journey. You must communicate the brand promise at every touch point.
It would help if you tailored communication to the needs of different customers at various stages of the customer journey. It is crucial to align the communication and brand promise throughout the funnel. It is vital to ensure that the brand promise is communicated consistently and effectively.
Understanding the customer journey
Customer journeys vary based on the type of brand. Understanding the customer journey can help a brand determine its positioning, marketing message and the best way to engage customers. 
A brand must have a clear purpose. It should define what the brand stands for. The customer journey shows the value of the brand. It identifies the role of each marketing channel and how the customer engages with the brand.
Critical aspects of the customer journey include:
Awareness
Interest
Consideration
Purchase
Relevance
Loyalty
Developing the brand promise
The brand promise is the essence of the brand. The brand's unique selling proposition (USP) should be easy to understand. The brand promise should be unique and have a clear call to action. All stakeholders should clearly understand it, including the CEO, board of directors, and employees.
There are three primary purposes of the brand promise:
To provide clarity
To create a strong emotional connection
To differentiate the brand from competitors.
The brand promise should be consistent across the organisation. It should be developed based on brand values. It should be developed with the help of employees. A successful brand promise results in positive emotional reactions. It can create a sense of belonging and unity in the company.
It would be best to communicate the brand promise to stakeholders and employees regularly. It should be integrated into all brand-related communications.
Brand values
A brand must have values. The brand values help to guide the overall strategy of the brand. They are the guiding principles that help determine the core brand attributes and other non-brand attributes.
You must align the brand promise with the brand values. A successful brand promise is based on values. A well-defined brand promise helps to reinforce the brand's values. It is vital to have a clearly defined brand promise.
Conclusion
Branding is one of the most critical aspects of creating a company's identity. It's about more than just having a logo. It's more than just having a website and social media presence. 
A branding consultant is an expert in designing and implementing brand identities for businesses and organisations. As part of a team, they will work with clients to develop a cohesive and consistent brand strategy that will help improve business processes, customer service, and employee morale.
Brands are like people, which means they all have unique qualities and flaws. It's our job to manage those flaws so we can create a brand that is uniquely ours while still conveying a sense of "brand personality." 
To do that, we must focus on the following five areas: identity, messaging, positioning, strategy, and execution.
Contact me today to see if I can help you grow your brand.