As a busy business owner, you may not be entirely focused on having 'perfect' graphic design.
Today, however, business owners are focusing on building their brand identity, to establish a successful business.
Using a Content management system like WordPress for their website, for example, is a common trend in web design.
The same way hiring a Graphic Designer is one of the must-dos in the modern business era.
In the process of Branding your business, let's have a look at some important aspects to consider:
What is Branding?
Regarding marketing, the definition of branding is the total of the value of a company, including products, services, advertising, people, positioning, and culture.
The Branding of a business is building trust with the employees, customers, and the stakeholders.
It gives your customers and stakeholders a firm idea of what they are investing in making their decision to invest easier.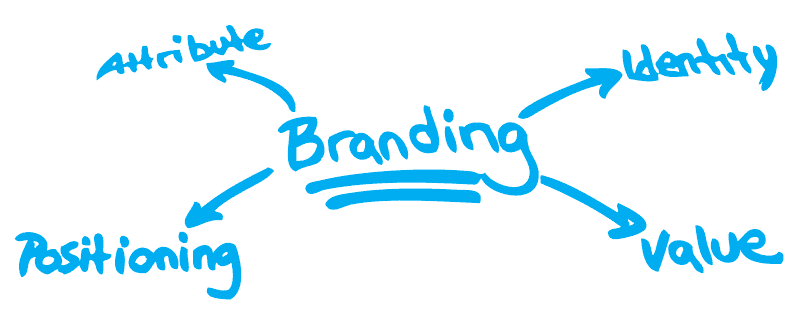 The Importance of Branding
Every business wants to be the first choice of customers, with a first class product or service.
Building a brand can play a huge part in this.
If you want to strengthen the perceptions of your business, then a strong brand image is a must have.
A good brand identity design differentiates your product or services from the others and provides the customers with a strong reason to choose you over your competitors.
 Benefits of Branding
The most significant benefit of branding is that it can help in increasing your sales and build a strong market presence.
Branding encourages confidence and trust in your product or service.
It also develops the uniqueness of your product.
People start trusting your services and expect that you can live up to their expectations and standards.
In case you face any problems with the product or service, the customers would understand and have faith that you will do what it takes to resolve the issue.
Let's have a look at one of the most important factors of branding and try to speculate how hiring a graphic designer can help you in Branding your business.
Your Company Logo Design
The logo design of your business is one of the most important aspects of the Branding process.
However, many businesses do not realise the importance of the Logo design for future development.
Customers are flooded with numerous images daily for brand promotion and marketing, so if you do not have a logo that can make an impact on a client's mind, then you are on the losing side already.
You need to have a logo that is both eye-catching and memorable.
If you hire a graphic designer, they will take care of the core and essential qualities that your logo should have like:
The logo should be ready to use in different media.
It should be as high a quality as possible, and it should not lack clarity or readability when used as small images.
The Brand message should be the primary concern, not necessarily the artistic value.
It should be in a way that can be moulded or printed with no loss in quality while using for any events or promotions.
Your Website Design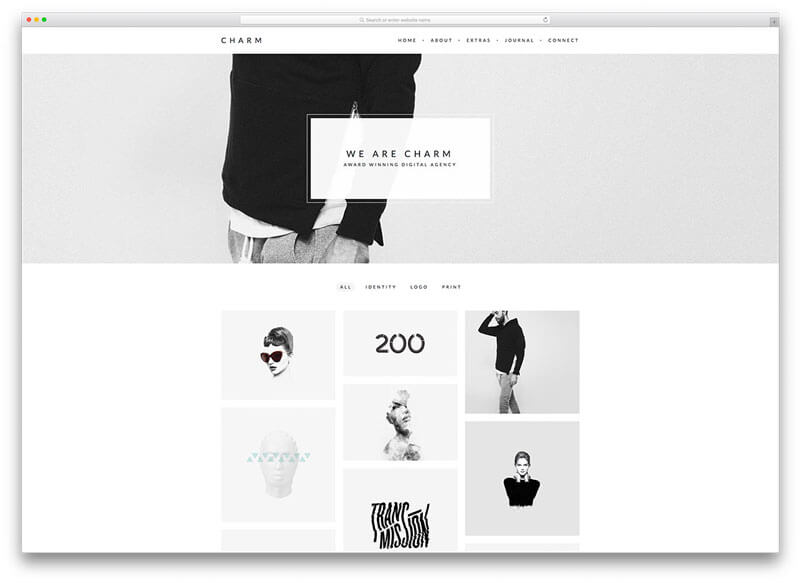 A professional graphic designer can offer you a whole lot of things in your site design to make it impressive.
It is not only the logo design they can help with, but every time you want to put some design element they will play their part.
Moreover, there are so many things like product info, customer reviews, etc. that can be placed strategically using graphics.
It can make your site effective and stand out from the others in your competition.
Collateral Materials
There is so much collateral material you must use like business cards, letterheads, and brochure design.
Hiring a graphic designer can help you in preparing materials that can not go unnoticed by your clients or users, giving a good impression of your brand.
Images and colours can be used that relate to your business or services.
Your business card should be designed graphically in such a way that it doesn't remain discarded in the collection of your clients.
It should be something impossible to ignore.
Defining the first impression
You must have heard the familiar phrase about making a good first impression.
You only have one chance to make a first impression, and a top graphic designer can contribute to that.
You may lose a potential customer because of a poor website design or a boring logo in the email signature only on a visual basis.
You may provide a solid product or service, but if you do not have a well-designed website or an awesome logo, you can not make people stick around for long.
So, hiring a professional graphic designer can help in defining your first impression.
Design can showcase what you do
Thoughtful design can present the right image in people's mind.
The concept of a restaurant and a car salesroom cannot be the same.
An expert graphic designer can design a conceptual design for you which can explain your business at a glance.
How good is that for branding your business?
Social Media Promotions
Now, this is something where a top graphic designer will act as an asset.
It one of the best uses of graphic design.
If graphic design is employed well, then the users will be able to recognise your posts quickly and it will help in making people aware of your brand.
A beautifully designed graphic is an eye catcher and makes sure that your post is being viewed.
Improved Consistency
Hiring a graphic designer will provide uniformity across the Brand for every visual aspect of the business.
A professional graphic designer will use relevant colours, images and style for everything.
This helps the customers feel the same experience while going through the company website or brochure giving a sense of consistency.
It helps the business to be more accountable.
Moreover, Brand cohesion shows professionalism, and professionalism always helps authenticity.
Sense of Unity
You may wonder what design has to do with that – but, it has a major role to play.
The employees in your company will be surrounded by the company branding, printed material, stationery, etc.
If you have a good design that represents your brand, it can make the workplace healthy and can help the employees band together.
Building your Brand starts from the inside, so the employees should be committed to your business.
Hiring a professional graphic designer can help with the design that can reinforce the sense of commitment.
Convert the visitor into a customer
An effective website is good to have, but a site which can convert the user into a customer is even better.
Good design does not only mean a pretty look; it is much more than that.
It is something that can attract the users and motivate them to be the customer through convincing explanation and relevant information in the design.
A top graphic designer can play an important role in that.
Saves Money in the long-run 
In the process of branding your business, if you are not taking graphic design seriously then it may impact your efforts negatively.
A quality design is an asset for the long-term.
Investing in the best, most efficient design by hiring a professional graphic designer will save you both time and money.
Hiring an amateur graphic designer will only cause headaches and an expensive, forced rebranding down the line.
Create the difference
As a business owner, you will be facing a lot of competition.
There are certain things you must be looking at to beat your competitors through the quality of the product, pricing, customer services, etc.
But you have to consider the creativity and design to be a standout.
The visual communication of your business branding is a major factor in making it different from the others.
Efficiency
Poor graphic design can impact the effectiveness of your workplace negatively.
Your website is an area where a bad design is more likely to be noticed.
A carefully constructed plan that includes the features of easy navigation and readable typography can help in branding your business.
A poorly designed site with poor navigation and unreadable fonts can irritate the customers as well as the employees.
Many business owners may not understand the value of great design, and therefore, they ignore the need of hiring a professional designer.
This ignorance can cause irreversible harm to the branding or re-branding of any business.
If you're up for the challenge and want to beat your competition, you have to value the need for a professional graphic designer in branding your business.
With so many factors given above, you should take a second to rethink and hire a graphic designer for your branding strategies.
Author Bio: Marie is a Graphic Designer by profession and writer by hobby. She works for Wordsuccor Ltd., providing custom WordPress design service to global clients.
---
If you wish to discuss how we can develop your brand or provide graphic design for your product or business, email us at: [email protected]
Inkbot Design is a Creative Branding Agency that is passionate about effective Graphic Design, Brand Identity, Logos and Web Design.
T: @inkbotdesign F: /inkbotdesign
---