Top 10 Graphic Design Interview Questions to Ask
There is no universal list of graphic design interview questions, let alone their answers, mandatory at every interview. 
Interviewing is a delicate matter, especially conducting a conversation between a potential employer and an employee. Therefore, this list is not universal and does not claim to be the only correct one.
What Prompted You to Become a Designer?
The resume should describe professional skills, experience, personal qualities but not include unnecessary information.
Employers want to hire designers who are passionate about their work. They want to know that you are passionate about the design industry and your chosen career path.
It will be good for you to find out how a designer has begun their career.
Moreover, the graphic design interview questions are not always related to how the designer navigates the craft. 
The applicant often asks a profile question and looks at how well you have theoretical and practical knowledge.
Answer: It is better to apply the tactics of personal experience here; there is no need to share knowledge from "Wikipedia"; the employer will learn your theory lesson. However, it may not come to practice.
What Is a Design Process?
Here you need a slight spoiler. The design creates the primary, fundamental properties of objects. Its entire history and modern practice prove this. 
When they try to assert the opposite, that is, to consider design as the creation in the production process of a particular spiritual content that interprets reality, this leads to serious negative consequences: a deterioration in the consumer properties of products and to losses in the national economy. 
As a result of this, ideological damage to our socialist social system is also indirectly inflicted.
The design process is part of a comprehensive industrial product design process. However, the designer deals not with industrial products as a whole but with specific industries and groups of products, and sometimes only with individual products. 
Experience shows that the designer should create any product already at the pre-design stage of development. 
Of course, we will have to regret all those decisions concerning our future object world that has been made without the participation of designers.
It may seem that this understanding of the designer's tasks is contradicted by the trend towards further specialisation of modern industrial production. 
But the designer's activity is aimed at the product as a whole and, first of all, at achieving such a unity of form and function, which provides the most favourable effect on the human body, particularly on the human sense organs.
Experienced graphic designers usually have specific techniques that they use when working on each project. 
While the specifics of your workflow are likely not essential to the interviewer, they want to know that you have a logical approach to your job. 
You don't need to go into details, but make sure you cover the main steps in your process.
What's the Main Thing in Design?
The answer for the graphic design interview questions: again, abstract or theoretical answers will only tire the employer. 
Tell us about your personal experience, what is most vital for you in projects. What you are looking for in design and how you are applying the ideas you have found – this is the crucial moment.
But what is a design? Design is the art of decorating elements of the space around us, from the handle of a kettle to the body of a car or the cabin of an aeroplane. 
The design includes the aesthetic side of the object (how it looks) and the functional (how convenient it is to use it). 
In this sense, design is an aesthetic part of ergonomics – the science of the comfort and efficiency of a person's workspace.
The design does not apply solely to physical objects, and the most striking example of this is websites, which, although you can see, are more difficult to touch. 
The design has a whole dozen branches, each of which is a separate profession: an interior designer is unlikely to design websites.
What Kind of Design Projects Would You Find Interesting?
Answer: each of us has several inclinations. Someone cherishes the design of the site. Someone is planning clothes or architectural buildings. Some people like to be involved with item management, having a part of the planner, dealing with a whole cycle of items.
However, you should lose sight of your advantages and business interests for a while. You should state that you are getting the chance to take the opportunity to talk about what they usually plan in their organisation.
You need to finish your job before you can find the correct answer to the graphic design interview questions. Put some energy into their site, check out their portfolios, find out what they do, and stick with that in your meeting response. 
A set of job responsibilities will also help you learn more about their plans.
Keep in mind that it is tedious and terrifying to waste time on businesses you don't need. We would recommend that you only apply for architectural details that you will appreciate.
What Mistake Did You Make Earlier?
No one likes such questions because they need to be answered positively, although, in principle, the question is about a negative point. 
You, as the recruiter, want to understand what kind of person the designer is, how they describe the problem and how he got out of this situation. 
That is, having made this mistake, the designer is supposed to get a lesson?
The best answer to this question is to give a concrete example from the past. The designer must answer honestly, but at the same time not go into negativity and some personal dislike. 
It is best if this is a harmless example from the previous experience that the designers were still young and inexperienced. Such a light version of the error, joke on this topic. 
So you can defuse the situation. Talking briefly about the situation in which the designer made a mistake and then switching to what had been taught is crucial. 
Also, describing what steps have been taken never to make the same mistake again is a good sign. When describing what has been learned, try to highlight the qualities or skills that the designer has acquired.
You can also appeal to your own experience: explain that the mistake that took you by surprise then made you stronger and wiser, and now this experience and the skills acquired in it are your strong point. 
Naturally, you should talk about some professional mistake in your work; for example, you shouldn't say that you fought with someone and something like that.
What Software Do You Use?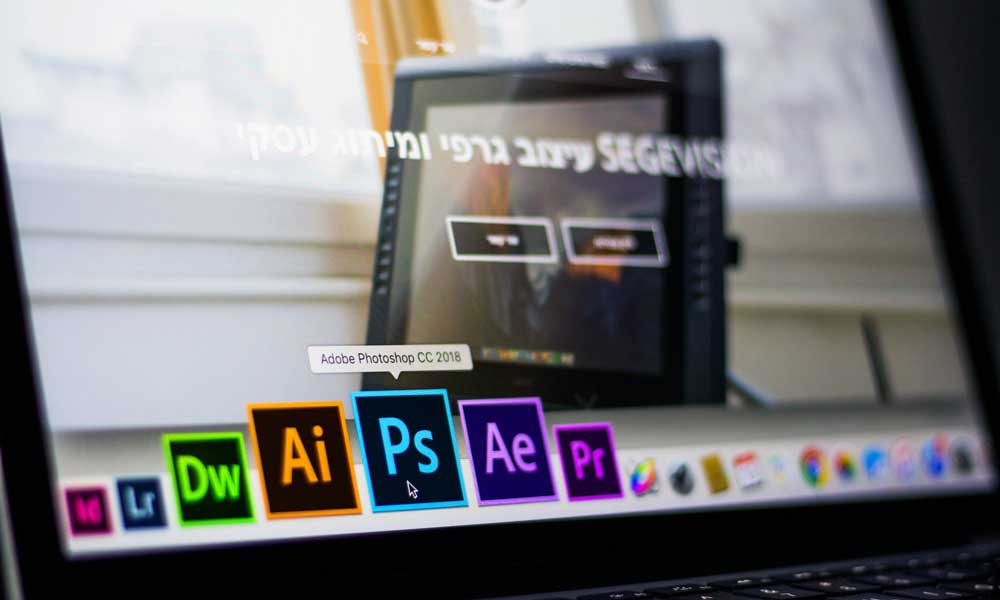 It would help if you focused more on quality than quantity. 
There is no point in working with ten other CAD options if CAD is the best alternative currently available and the most widely used program.
You can lean towards another product, but it would be harmful to discuss three or four subjects that have similar usefulness.
To understand whether the designer satisfies your needs, you have to be aware of design programs. 
Today's development of modern technologies gives us various versatile computer programs that will please even the most sophisticated designers. 
They include many different graphics functions, vector graphics, and other components that can help you cope with any problem.
Autodesk 3Ds Max is a powerful 3D modelling, animation, and rendering tool with extensive capabilities. With this program, you can quickly create realistic characters, special effects, exciting computer games, and even movies. A functional set of tools will allow you to create 3D environments, manage complex scenes and take full advantage of the increased interoperability and support for an integrated development process. The program is a radically new approach to 3D modelling and visualisation.
Newtek Lightwave – a program for creators of three-dimensional graphics and animation. Proven by years of experience in television, film production, and the computer game industry, this software package is also used for printing, industrial, and web design in architectural, medical, and many other applications. A complete and reliable program, LightWave includes many of the tools provided in other packages as standalone modules. Soft body dynamics, particles, hair and fur, powerful rendering tools, and more.
Daz Bryce – the program is designed to create the most complex natural and fantastic 3D landscapes. A unique, beautiful interface provides all the capabilities of the package—the possibility of complex overlays of fog and sky effects. Bryce's main features are a 3D scene generator, haze, clouds, sunlight control, rock and rock generation, library of materials and environmental characteristics, and a wide range of rendering options.
The designer who is aware of the above programs has to be a true professional. And if you are looking for precisely such workers, you should apply to international engineering platforms such as Engre. 
The platform provides an excellent opportunity to find worldwide engineering companies that provide a wide range of services and are proud of its high-qualified workers who can cope with complicated tasks.
What Was Difficult in the Previous Position?
Be prepared.
First of all, you will need to ask to describe the problem.
And then you must find out how the designer dealt with this situation. One person doesn't need to decide, show that you called and used other people's services, which was the right and best solution to the problem.
In the last part, you can share your philosophy of doing work or work ethics.
It is worth saying that there is no need to invent any global problem and ask how to save the company from financial ruin. This is beyond the power of an ordinary designer. 
An example can be completely ordinary and straightforward. For example, how did you help resolve a disagreement between two colleagues who disagreed on a problem?
For example, we tell you how, having moved to work as a designer in a large company, it was difficult at first to understand the workflow and the hierarchy of the distribution of responsibilities between team members. 
This was new, and we did not understand how the Product differs from the Project Manager and how we dealt with this problem, contacting my colleagues more, asking more questions, reading a lot of documentation, etc.
What Are the Latest Trends in Graphic Design in Your Opinion?
Answer: these are frequently asked graphic design interview questions. Trends travel in different directions. The world of visual design is constantly evolving. 
Some trends and patterns wear off over a significant period, while others remain for quite a long time. 
A super hot trend in graphic and even web design is making asymmetrical formats. If you don't stand a chance of getting an influx of the most recent graphic plans, at this point, all you need to do is turn up the volume of the vibrant colours. 
Control is essential: the brighter it is, the better. This model has also taken control of many well-known brands. Another important example of ultra-modern graphic outlines is the creation of two-colour works.
What Are Your Strengths and Weaknesses?
These graphic design interview questions are some of the most frequently asked. The designer may prepare answers in advance, learn them. Also, always keep the job description in mind when answering. 
And the designer should mention the strengths in answer to the points written in the description of the ideal candidate. 
For example, if the designer has much work on a project with a large team, they should say that their strength is excellent communication skills.
When answering graphic design interview questions about weaknesses, the designer should avoid those points that may not fit the position. 
For example, if the designer is working in a crypto startup, they shouldn't say anything about crypto. And no matter what weakness the designer has mentioned, they should try to keep the answer positive.
What Project Can You Be Proud Of and Why?
With this question, you can learn a lot about the designer. You want to hear:
how well the designer can handle a project or situation;
and what is their approach to solving difficulties;
and how the experience can help in a successful project;
what is the work ethic;
and understand how the designer handles stress;
What is the most significant professional experience? 
As with all graphic design interview questions, good preparation is needed. A little tip for a designer: write down for yourself a list of projects in which you have participated. 
Write next to each of your roles and your direct participation in bringing this project to the finish line. 
What was the goal of each project? Weigh which project shows you most advantageously and is the most significant in your career.
Next, it remains to describe this project and tell why you are so proud of it. Again, use the STAR method (Situation, Task, Action, Result) to describe a short answer. 
Be sure to demonstrate your ability to prioritise, make decisions, and manage work on time with your answer.
Choose a recent project to remember all the details and make it clear that you are doing some "feat" from year to year.
It sounds strange if the project you are proud of was a hundred million years ago.
What graphic design interview questions have you come across in looking to be hired? Let us know below. Did you get the job?