10 Simple Ways to Make a Marketing-Friendly Website
If you want to make changes to your website to help improve your marketing efforts, this guide will show you ten easy ways to do so without breaking a sweat.
We've been in business for 15 years. In that time, we've heard it all regarding web design and development. Whether running a business or building a personal site, it pays to be well-informed about the most current web design and development trends. You can't afford to make rookie mistakes, like trying to implement a flash website that was outdated even a couple of years ago. So, today, we're bringing you 10 of the latest web design trends that will give you the edge in business.
Here's the deal: if your web pages aren't optimised for the search engines, they will not be seen by as many visitors as possible.
1 – Create a Simple Homepage
Your website needs a homepage so that visitors can find you easily. The homepage is the first thing they see when visiting your website. It should tell them what your website is about. It can be a simple page or a whole page. However, one common mistake people make is creating a homepage that is difficult to navigate.
When creating a homepage, there are four main things you need to consider.
Layout
The homepage layout is the structure of your website. Your homepage layout can be a single page or multiple pages. A single-page homepage can be straightforward. On the other hand, a multiple-page homepage can be pretty complicated. Therefore, you must consider the layout before creating a homepage. You can also use a marketing-friendly website template with a layout design.
Design
Once you know the layout of your website, you can move on to designing it. If you have experience in designing, you can do it yourself. But if you don't have any experience in web design, you can hire a professional designer to create a visually appealing homepage. A good web designer will also make your homepage easy to navigate.
Content
This is one of the most important things to include on your homepage. Visitors will only spend a few seconds reading your homepage. So make sure you include something interesting for them. This could be a video, an article, an infographic, or a picture. If you don't have any interesting content, you can create a page to include content. This can be a good option if you plan to add much content to your website.
Call to Action
The last element you should include on your homepage is a call to action. This is what will allow your visitors to take some action once they arrive on your website. The most common call to action include:
Subscribing to your newsletter.
Following you on social media.
Filling out a contact form.
If you have a landing page on your website, this is a perfect place to include a call to action.
Once you have created a homepage for your marketing-friendly website, it will be easier to find and help your visitors understand what your website is about.
2 – Design for Mobile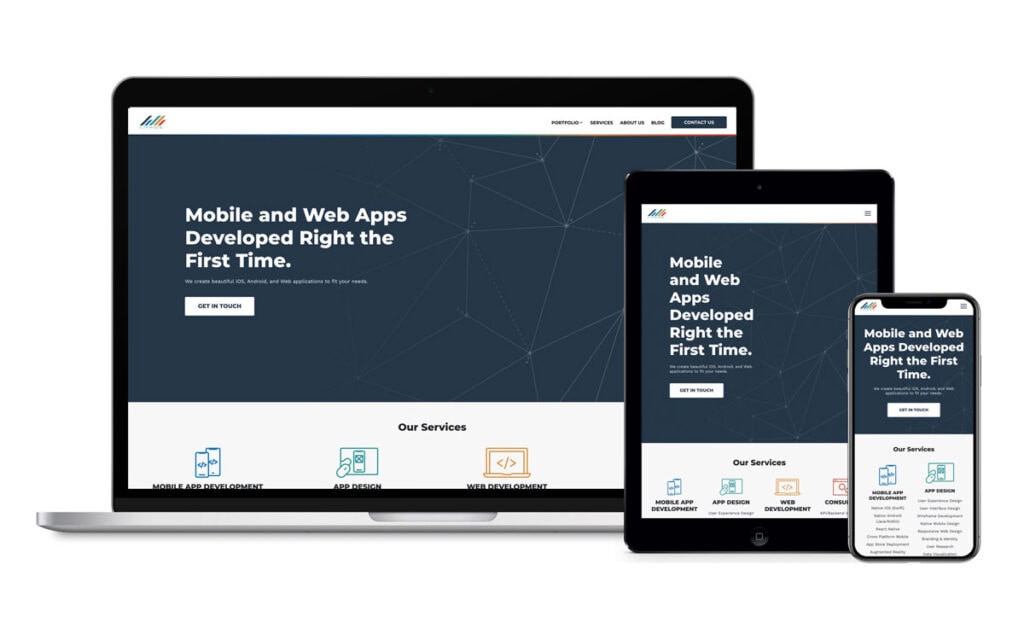 Many web designers use responsive design for their websites. This means they make their websites compatible with various screen sizes and mobile devices. A lot of mobile websites are still designed according to desktop design guidelines. Therefore, it is a good idea to redesign a website for the mobile market. This will ensure that your website will look appealing to mobile users and will provide a better user experience.
Responsive web design (RWD) is the process of creating a website that adjusts to the width and height of the device that is viewing it. For instance, viewing this article on a smartphone, you would see the website on full-screen. If you were viewing this on a laptop, the website would adjust to fit the width and height of the laptop.
This means it should look the same on a computer, tablet, or mobile phone. You can do a responsive design for any screen size.
Here are some of the benefits of using responsive web design:
Users will not have to download extra files when visiting your site on their smartphones
Websites load faster on mobile devices
Mobile devices have less storage space than desktops, so having a mobile-friendly website is essential
Users can enjoy a smooth experience regardless of what device they use
Having a mobile-friendly website allows you to build an online presence
It can be more cost-effective because your website will look good on any device
You can make the same site look different on different devices.
However, there are some limitations of responsive web design:
It is essential to understand that the mobile-first approach is not always the best. Designing for mobile first and then moving to the desktop can complicate your website. Therefore, it is vital to make sure that your website is mobile-friendly. However, hiring a professional web designer is a good idea if you don't know how to create a mobile-friendly website.
Responsive design for your website will ensure that your site looks nice and is user-friendly on any device. So, you need to learn how to use it properly.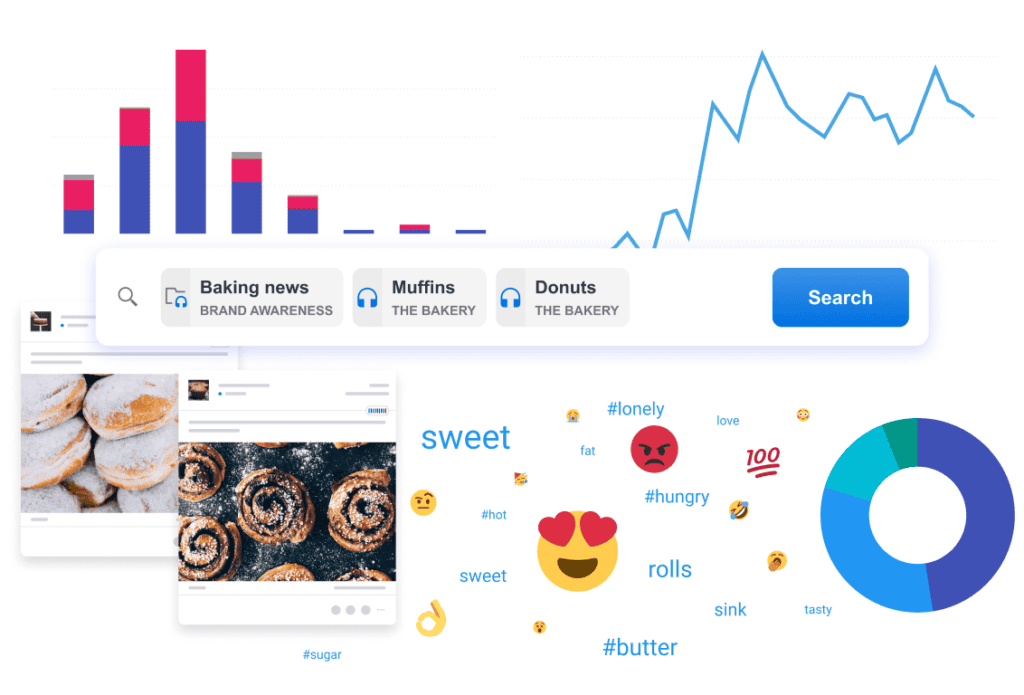 Creating content that's easy to share is vital for every marketer. There are many different ways to share content online. Some people prefer to share content on social media sites, while others prefer to share content on platforms like email and direct messaging apps. Here are some ways you can easily share content on the web.
Social Media
Share links to your content on social media platforms like Twitter, Facebook, and LinkedIn. Social media sites allow you to share links to posts on your site. When you share a link to your site on social media, you can add a short description of what your post is about.
Another benefit of sharing content on social media is that people often comment on posts they like and share. So, if you create content that people find valuable, they may comment or like it on your site.
Email
Email is another good way to share content with people. You can send emails to people directly, or you can include a link in the email message.
Direct Messaging Apps
One of the most popular ways to share content online is through direct messaging apps. These apps let you send messages to people directly. You can use these apps to share links to your content, ask questions, or just say hi to someone.
When you share content on platforms like email and direct messaging apps, it's good to provide a link to your site so that people can find your content easily. If you create content that people find valuable, they may comment or like it on your site.
Sharing content is one of the best ways to grow your audience, but creating content that's easy to share can be challenging. Here are a few tips to make it easier to share your content online.
4 – Include Calls to Action
Including calls to action (CTAs) is one of the best ways to draw users to your website. Here we'll give you an easy guide on including calls to action for a marketing-friendly website.
There are two types of CTAs:
Form – when a form is displayed on the webpage and users submit the data through the form.
Button – when a button is displayed on the web page and users click on it.
You need to include a CTA for every page on your site. It could be a form or a button, but make sure you use it appropriately. Here is a guide on including calls to action for a marketing-friendly website.
1: Include calls to action on every page
Every page on your site should include a call to action. It could be a form or a button. For example, you can include a form on the home page and a button on the footer.
2: Use calls to action to increase conversion
When using CTAs, don't forget to add a call to action button. To simplify, you can create a landing page for each product. For example, if you sell a fitness book, you can create a landing page for the book. This is the page that includes the call to action button.
Now, if someone lands on the landing page and likes the product, they can buy it by clicking on the call to action button.
You need to choose the correct form or button depending on your business. You should include a form if you sell fitness books that need to be shipped. However, you can include a button if you sell a software product.
4: Place CTAs strategically
Don't place CTAs randomly on your website. Place them strategically so that they increase conversions.
5: Make sure you're not annoying your users
Make sure you don't put a lot of CTAs on a single page. If someone clicks on the button and wants to return to the previous page, they must close the browser window. If you keep increasing the number of CTAs on a single page, the visitor will think you're annoying.
6: Link calls to actions
It would help if you linked calls to action with each other. For example, if someone buys your fitness book, you can offer them other related products. This will increase your chances of cross-selling other products.
Visual cues are critical in web design. They give a clear idea about what to expect when navigating a website. There are different types of visual cues which you can use on your websites. Some are simple; others are complex. Below are the typical visual cues that you can use.
Breadcrumbs
Breadcrumbs are a navigational aid to display the steps in a website navigation system. They appear in a series of links starting at the top of the page (or sometimes the bottom) and ending at the final destination. You can use breadcrumbs to show where visitors are in a document or even how far a visitor has scrolled down a page.
If you want to make sure your breadcrumbs are easy to understand, it's helpful to think about the purpose of each link in the series. The topmost breadcrumb should show the most recent page the visitor was on. This can be the home page or a different page on the site. The next one should lead to the previous page on the site and so on. Some websites use breadcrumbs to organise pages within a larger structure. For example, a web page with multiple sections, such as an About Us section, a Contact Us page, and a Blog page, could be organised by having a separate breadcrumb for each section.
The tooltips
A tooltip is another type of visual cue. A tooltip appears when users hover their mouse over the links or images. The tooltip contains helpful information that will help you understand what you're looking at.
The tooltips are helpful when you have many links or images on the page. You can use them to provide extra information about each link or image. For example, if you have links on your homepage, you can use the tooltips to explain each link.
Another visual cue is a navigation bar. This is an area at the top of the page where you can place the main links for your website. It's usually a horizontal bar with the links arranged vertically. You can use this to provide quick access to the links on your website. The navigation bar can be used as a header or footer.
Search box
The search box is an interactive element in your website's header. It's a small box where you can enter keywords to search for things like photos, products, etc.
The search box usually has a magnifying glass icon. It allows you to search for specific items quickly. It is a very effective way to provide quick access to your content, as you can use the search box to display links to your most visited pages.
Tabs
You can use tabs in web design to help users navigate a marketing-friendly website. They're horizontal lines with little arrows at the end of each line. The user clicks on the arrow and takes them to the next tab.
6 – Design with the End User in Mind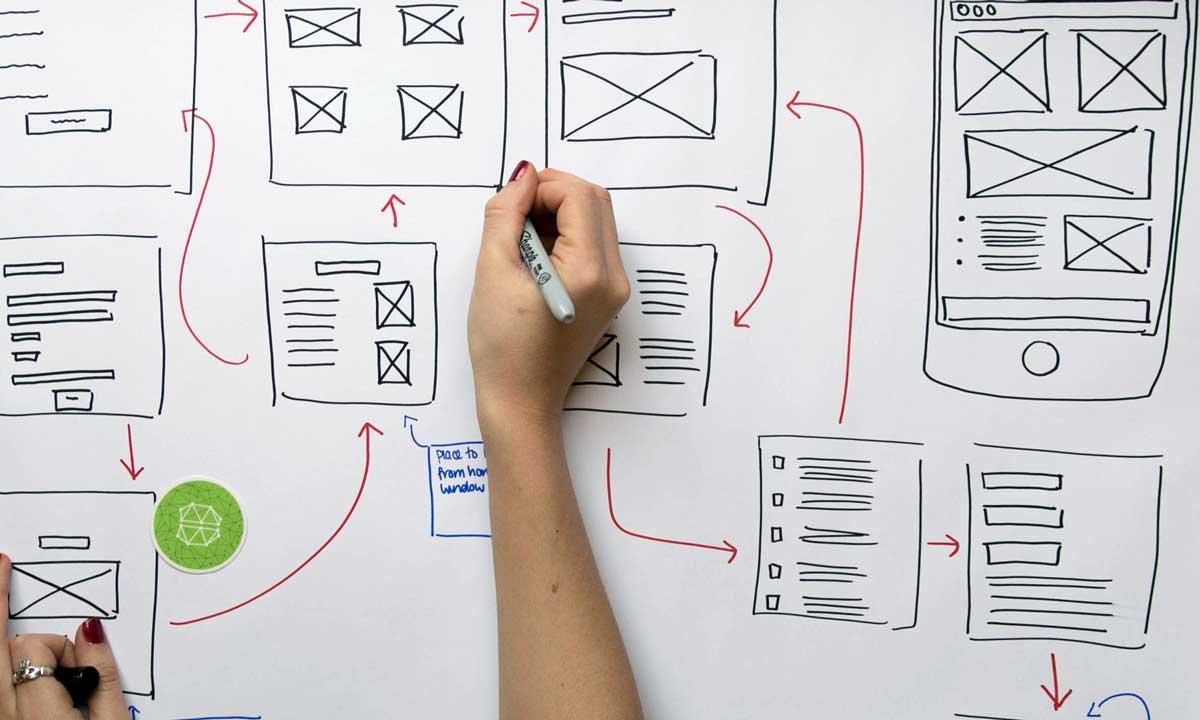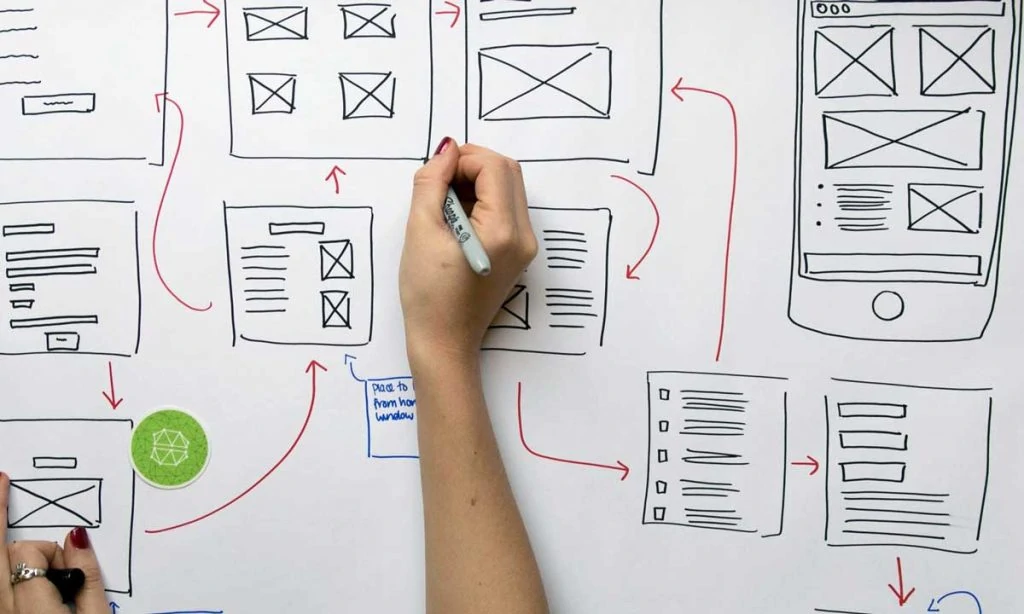 There are many ways to approach designing a website. A website should be easy to use, and you should design it to ensure that your target audience can easily use it. This is what makes an excellent marketing-friendly website.
What does it mean to design a marketing-friendly website?
A website should be designed so that people who visit your site will get the information they need to buy the products and services you provide. For instance, if you want to sell mobile phones, you must ensure that your website's visitors can search and view the available products.
Another example is a website about movies. If you are selling movie tickets, you need to ensure that the visitors can find a list of movies that are playing soon in the area where they live. If you are selling books, you need to ensure that they can browse through the available titles on the website.
How do you achieve this?
This is where the term "Marketing-Friendly" comes into play. To design a marketing-friendly website, you need to consider how you want your website to be used by the visitor.
What features are required for a marketing-friendly website?
It is not enough to have a site that has excellent graphics. Your website needs to provide applicable content to the user. You must remember that users don't like reading long articles. They want to find something fast, and you must provide them with the information they want.
The design needs to be clear and straightforward so that the users can find what they need quickly. In the case of shopping websites, you need to make sure your customers can add products to their cart.
Do you think these are all the things that your website needs?
Well, no. Your website needs to be accessible. A site that people with special needs cannot access is terrible. It may not look great, but you miss out on many potential customers if the public can't use it. So, it needs to be accessible to all people.
Does it mean you need to hire an expert to design your website?
I don't believe so. I have designed many sites in the past and can tell you that it doesn't require a designer. You can create a marketing-friendly website yourself using tools like WordPress. Several site builders can help you in creating one. The best thing about these tools is that they allow you to create a website without any coding knowledge.
7 – Build a Community of Influencers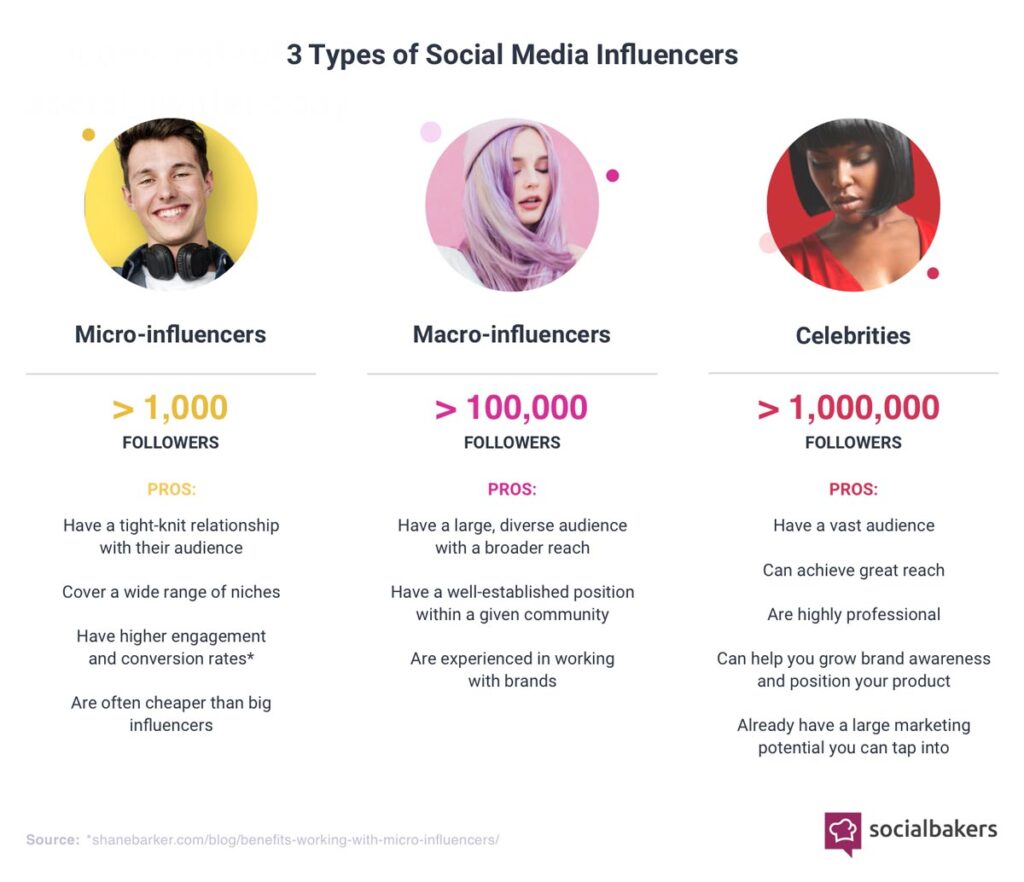 Building a community of influencers is one of the most effective ways to drive traffic to your website and build authority in your niche. In this article, we'll present some ways to build an influential community on your website.
People use social media sites like Facebook and Twitter to share their opinions and get advice from others. The idea of ​​influencing others has caught the imagination of many bloggers. Many bloggers make money by selling products, hosting giveaways, and making videos. You can also sell your services. Influential blogs help a lot.
People visit these blogs to get information about a topic they're interested in, but there's nothing wrong with making money from them. Many influencers try monetising their blog and are doing great at it. They're building communities, engaging users, and getting subscribers.
How do you build a community of influencers?
Here is a list of five things that you need to know to build a thriving community:
1: Create a Blog
Having a blog is essential to building a community of influencers. You'll get likes and comments when someone shares something interesting on your blog. This way, people know that you are trustworthy.
2: Start a Conversation
When people like what you write about, they share your posts. People who share your posts can be your followers. These followers are your potential customers. They might buy your product or services, and you can start promoting your blog through these people.
3: Share Videos
One of the most popular ways to influence people is through videos. Most people prefer watching videos to reading long texts. So, if you're a blogger, you should create videos and share them on your social media accounts. If you don't have a decent camera, you can hire a videographer to make a video for you.
4: Host Giveaways
You can run giveaway contests on your blog. All you need is a form and a giveaway prize. You can share this form on your social media accounts.
5: Sell Services
You can also sell your services if you can't create a blog, host giveaways, and make videos. You can sell services like writing, designing, programming, and managing other people's blogs.
Influencer marketing is a powerful way to drive traffic to your website and build authority in your niche.
8 – Integrate Social Media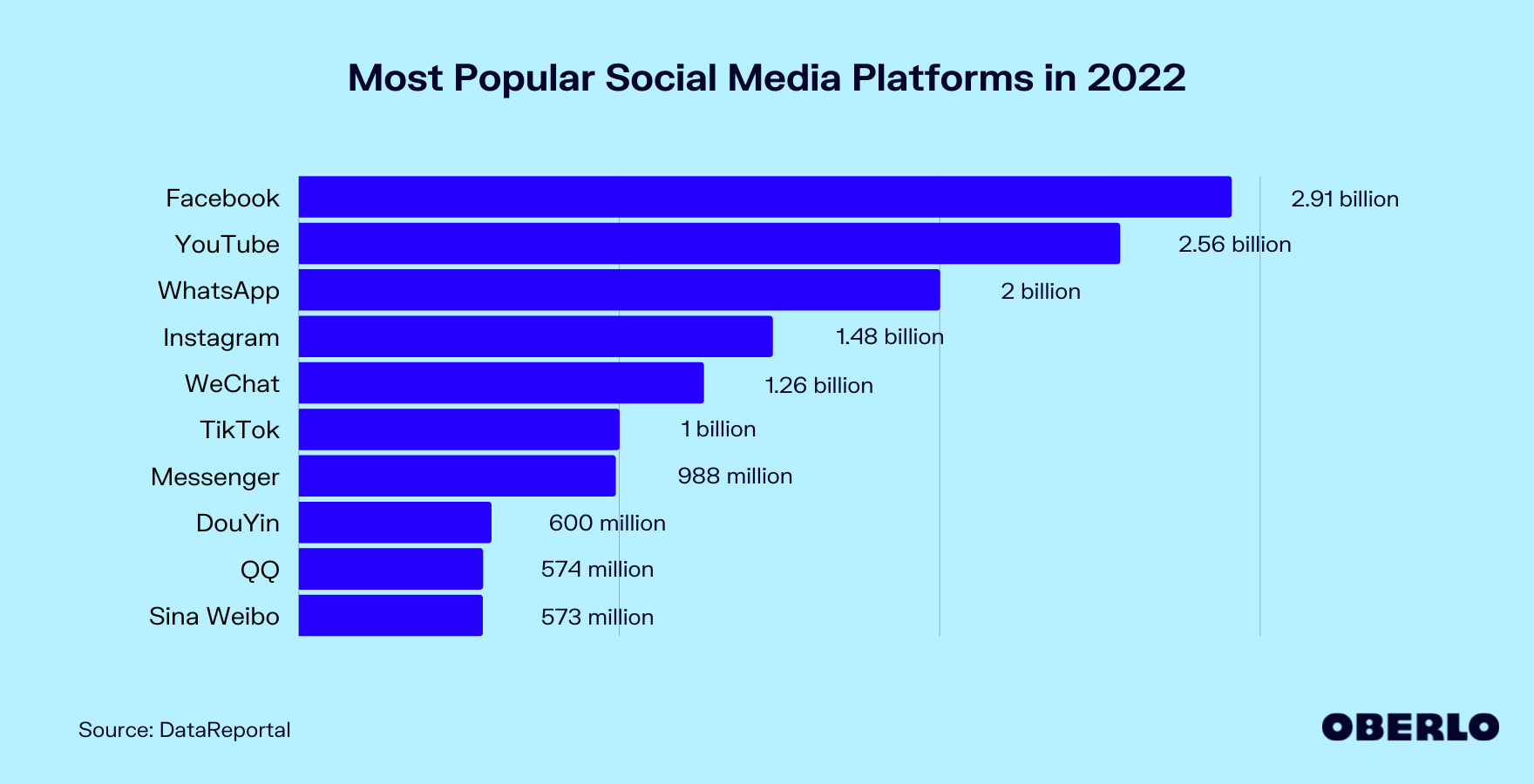 Social media has become one of the most powerful platforms for spreading the word about your business and connecting with your target audience. You can benefit from including social media, whether a Facebook page or a Twitter feed, on your site.
Social media marketing helps build a strong connection between your brand and your customers and is one of the best ways to reach your goals.
Social media helps you build a strong relationship with your customers and prospects. You should integrate your social media strategy into your overall website to provide visitors with a seamless experience.
Here are some tips to help you get started:
1 – Build Relationships
The first step to starting any business is establishing a relationship with your potential customers. You can do this through social media, allowing you to develop relationships before you ever meet them. You can use social to create a feeling of trust and familiarity that allows you to form connections. Once you have established those relationships, you can offer your services or products.
2 – Keep In Touch
Social media allows you to stay connected with your audience. This allows you to keep up with what your customers are doing and saying. Using this platform, you will understand what people like and dislike about your company and what services or products you can improve. You can stay up-to-date with your audience and find out what types of products they are interested in, what questions they have, and what they want to see on your site.
3 – Provide Quality Content
When you provide quality content on your social media sites, you are increasing the chances of getting shared or liked. You can provide quality content in many ways. You can write articles, give your opinion on a specific topic, create videos, post pictures, and much more.
4 – Engage
Your customers will want to know that you care about their business. They will want to feel like you are interacting with them and providing value. Your social presence shows that you care and want to interact with your customers.
5 – Have a Clear Strategy
You need to have a clear social media strategy before you begin. Do you want a Facebook page, a Twitter account, or both? How do you plan to use them? You need to have answers to these questions in place before you start.
6 – Be Unique
As a business owner, you don't want to follow the crowd. Make sure you have a unique voice and vision different from the rest. Looking at the market, you will notice that many businesses have similar products or services to yours. The key is to make sure that you stand out.
9 – Add videos, infographics, and animations
Video is one of the best ways to market your business and website. Videos provide the viewer with a new way to understand the message and give them a feel of what it is like to work with your company. They also help to build trust and credibility.
People will watch your video if they find it interesting. And when they watch your video, they will think about your brand. Adding videos to your website is essential because nearly 30% of people spend more than 10 hours a week watching videos online.
According to W3techs.com, YouTube has 1.7 billion unique users monthly and 14 billion monthly visits. These numbers show the potential impact that videos can have on your company's digital marketing.
An infographic is a great way to represent your data visually. You can use this content to provide information about your products and services. When you share infographics on social media, you can attract the attention of those interested in the subject. Infographics are great at engaging your audience.
Animated images are another effective way to engage your viewers. Animated images are more memorable than static images. People remember an animated image better than a static image. If you have a website, then you must use animated images.
Animation helps market your product because it gives viewers a better understanding. Animation is also helpful for a person learning how to do something. When you show someone how to do something, it's easier to learn than simply show them what to do.
10 – Improve Your Site's SEO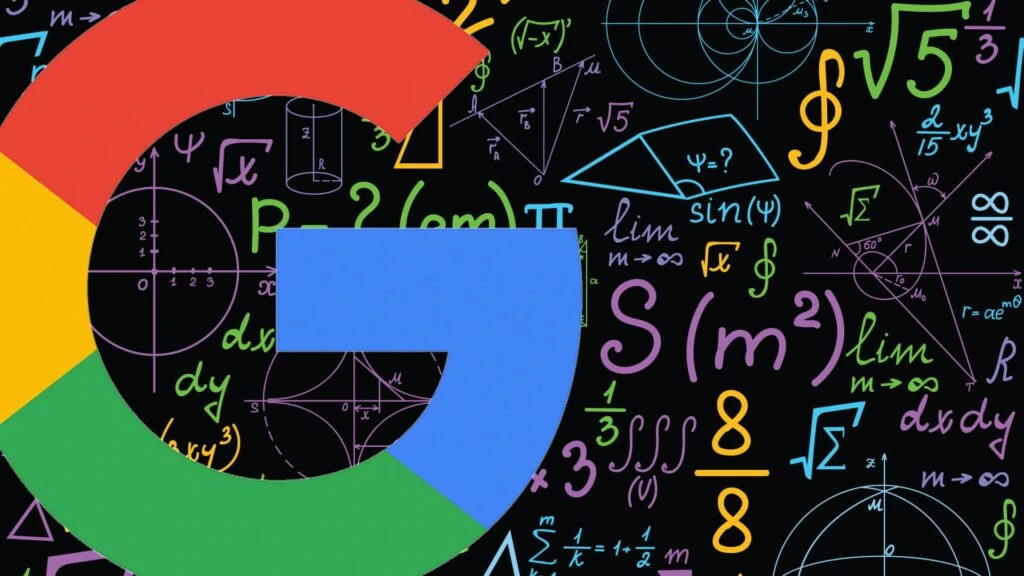 SEO stands for Search Engine Optimisation, the most crucial factor that helps the website rank high on search engines. The higher your site ranks, the more visitors will visit.
There are many ways to optimise your website, but some are not a good idea and will damage your site. Here are the top 6 best and safe ways to improve your site's SEO:
1 – Optimise your content
Content is significant to any website. Websites without content won't work well. There are several ways to add content to your website. The first thing to do is to create a good domain name. You can search the web for one that is available. It must be short, catchy, and easy to remember. It should also be an extension of your brand. This will make people think that your website is good.
You also need to provide value to the readers of your website. Make sure that you are not providing information that everyone knows about. You need to provide valuable information. You can make this happen by posting relevant articles and blogs. The more you provide your readers, the better they will feel about your website.
2 – Use the right keywords
If you don't use suitable keywords, you won't be able to rank your site well. To do this, you should be as specific as possible when looking for a keyword. You must use certain words to rank your site on Google and other search engines.
Your rankings will be low if you aren't using the correct ones. Therefore, it is essential to pay attention to this issue. For example, if you are looking for a keyword that is used for a website about buying a car, you should include the words "cars", "buy", and "vehicle". The reason why you should do this is that you can include more specific keywords in this manner.
If you use an online social networking service, you should have a "share button" on your website. This button will allow people to share your content with friends and followers.
Having such a button is an excellent idea. It will increase the number of people who see your posts. Your visitors will also notice that your site is well-designed. That's why it is a good idea to include social media sharing buttons on your web pages.
You can place the buttons at the bottom of the pages so that people can easily click on them and share your content on their social media accounts.
4 – Add videos
You can use YouTube videos to attract traffic to your blog. You can post them on your blog. The best type of videos to post on your blog is those which are short, informative, and entertaining. You should include captions to increase the number of viewers that will watch your video. The viewer can hear and see the content if you use good-quality footage.
If you plan on having more than one video, make sure that you title them appropriately. You need to include your blog URL in the titles. Titles are the first things that visitors see when they land on your blog. It is vital to make them catchy so that the reader will click on the video to visit your website.
5 – Create a sitemap
Sitemaps are an essential tool for website owners. They will help crawlers to understand the structure of your website. These files are beneficial for Google search engines. So, creating these files and submitting them to the webmaster is always a good idea.
A sitemap file has an XML format. You should be able to open the file using a text editor or a WYSIWYG editor. To submit your sitemap file to Google, use the sitemap button on the toolbar of your web browser.
6 – Keep your page speed fast
Google has put much emphasis on the load time of the web pages. They are concerned about the loading time of the websites. You must optimise your website to load fast—the faster your website loads, the better the rankings on Google.
Therefore, you should make sure that all the files that you are using on your website are the ones that will load quickly. These include the images that you are using on your website.
If you don't use the right images on your website, your pages will not load quickly. It would be best if you also focused on the images you use on your website.
There are several free tools that you can use to find out whether you are using the right images. For instance, you can use Pingdom to check your page speed. You can get a report on the different pages on your website. You will also get the time it takes for each page to load.
You can compare the page load time with the competition on your website. The more time it takes for your page to load, the more time it will take for your ranking to go down.
These are the best ways to improve your site's SEO. By following these six tips, you will get more traffic and more conversions.
Conclusion
If you aren't creating a marketing-friendly website that allows you to generate leads, then you're missing out on an opportunity to grow your brand. Not all businesses are the same.
Some businesses rely heavily on the internet to drive profits, while others prefer offline sales channels. Some prefer online sales channels and others prefer offline. So, why would you choose not to make a marketing-friendly website?
A website should provide a means to reach your target audience and allow them to interact with your brand through email, social media, etc. The best thing about a website is that you don't have to pay someone else to create it. Instead, invest your time and money in designing it. To help you start designing a website, I have created this collection of 10 simple ways to make a marketing-friendly website.
Please visit this link and contact us today to start your website design process.