Top 10 Best Commercial Printers for Businesses
There are more than enough reasons why you should be looking into commercial printers. However, you must select the right one for your particular needs.
The best commercial printers in the business usually provide the highest quality output at the lowest price. In addition to that, they're likely to offer a variety of different products to meet your specific needs. If you're looking for the best commercial printer, you must look to the experts. Their advice will help you get the best commercial printing equipment at the lowest possible cost, which is always good news.
We've got the best 10 commercial printers for businesses from the top names in the industry — Canon, Epson, Hewlett Packard, Brother, and more.
1 – Brother Business Colour Laser Printer
Get More Work Done and Save Money.
The Brother HL L8360CDW is a colour laser printer that can handle your business needs. It can produce up to 33 pages per minute and has a touchscreen interface for easy navigation. 
It has a print resolution of 1200 x 2400 dpi and produces sharp, vibrant images in both black and colour. The HL L8360CDW has a 2.7″ touch screen LCD for easy navigation. The HL L8360CDW can print documents, photos, and graphics, making it a versatile solution for the office. This laser printer has a toner cartridge that can print up to 6,500 pages to provide consistent results throughout the product's lifetime.
This laser printer offers excellent features that make it very user-friendly. I like that the printer has a touchscreen interface and can print in black and colour. It is easy to navigate through the touchscreen interface, and I like that I can use the touchscreen interface to set up the printer. I also like its wireless network capability and its prints professional-quality documents. 
I also like that you can use it with multiple computers and print from multiple devices.
The Brother HL L8360CDW printer has proven to be an excellent investment for our office. It can print high-quality documents and images at an affordable price. It has a large toner cartridge, which is essential for the product's longevity.
2 – Rollo Shipping Label Printer
Print Shipping Labels at High Speeds
The Rollo Shipping Label Printer is a high-speed thermal label printer that prints shipping labels using a thermal print head. You do not need ink or toner; print your label directly onto your shipping package. You can use it for shipping, warehouse or bar code labels, and other labelling applications. 
The Rollo Shipping Label Printer has a built-in roll of labels for use with the printer, or you can print directly onto a pre-printed label. The Rollo Shipping Label Printer is compatible with Windows and Mac operating systems. It includes a USB cable, installation guide, and full-colour user manual.
The Rollo Shipping Label Printer has worked great for us for a few years. It's easy to set up and use, the labels print quickly, and they're affordable. It's also the easiest label printing solution I've found. This is an excellent machine for those in a hurry to print shipping labels. The Rollo Shipping Label Printer is a simple, affordable, and reliable device allowing you to print shipping labels quickly.
3 – HP Colour LaserJet Pro Multifunction
Designed to Keep Your Business Moving Forward
HP Color LaserJet Pro MFP is a multifunction colour laser printer designed to help you keep up with how you work, collaborate, and get things done. 
Designed for your busy lifestyle, the HP Color LaserJet Pro MFP M479fdw keeps up with how you work, collaborate, and get things done. Maximise productivity with an intuitive 4.3″ colour touchscreen control panel, and stay connected with easy mobile printing options. 
This wireless colour laser printer is also designed with the environment in mind; it saves up to 18% energy over prior products without compromising productivity and helps save paper right out of the box with the default paper savings mode.
The HP Color LaserJet Pro is a superb printer. It prints promptly, is quiet and has many features that I haven't even mentioned. I am particularly fond of the ability to print directly from my smartphone or tablet. That's not to say that I don't like the mobile printing app that comes with the printer, but there are times when I would print from my phone or tablet instead of taking my computer to another room.
For me, this was a straightforward decision. It prints quickly and quietly. The paper tray is always full, so I don't have to worry about running out of paper. The mobile app works well for me, and I have no complaints.
4 – Brother Monochrome Laser Printer
Perfect for Small and Home Offices
Brother's MFC-L2710DW monochrome laser printer is a versatile model for small or home offices. It offers several powerful features, such as a wireless connection and an automatic document feeder. With wireless connectivity, you can print directly from your smartphone, tablet or laptop anywhere in the house.
You can also print wirelessly from a connected Android device. It also offers many valuable features, including a 250-sheet capacity paper tray and 50-sheet automatic document feeder, making it ideal for small businesses that require a reliable printer with a wide range of paper options. You can also use this printer with a variety of Brother printers, scanners and copiers. The Brother MFC-L2710DW has a black, glossy finish and measures 11.2 x 9.4 x 6.6 inches. It weighs 28.7 pounds.
This printer is effortless to set up and operate. You plug it in and follow the instructions to connect to your WiFi network. The installation process is quick, and it works great. The wireless printing is excellent. You can print wirelessly from your phone, tablet or laptop without having to be in the same room as the printer. 
I also like the large paper tray that holds 250 sheets of paper. I'm not sure what I would do without it. I also like the automatic document feeder, which is easy to use.
5 – Canon imageCLASS Laser Printer
Print and Share Documents from Anywhere
The Canon imageCLASS is a multifunctional printer designed for small and medium-sized businesses. It includes Speedy performance, minimal maintenance, and the ability to add an extra paper tray. It's also equipped with a 5″ colour touchscreen, making it easier for users to work with. The MF445dw can become a complete business office solution with the addition of optional services.
Printing from a mobile device is a convenient and efficient way to produce professional-quality documents. The imageCLASS MF445dw delivers fast and efficient mobile printing with the convenience of mobile device printing. It is compact, making it a convenient option for everyday use.
With the included Wireless LAN Access Point (WLAN AP) and mobile print app, you can connect to the imageCLASS MF445dw via WiFi and print directly from a compatible mobile device.
The imageCLASS MF445dw is an excellent all-purpose small office printer that is affordable. We use this printer to print our clients' documents, which has proven reliable. The paper tray can hold up to 250 sheets of A4 paper, which is enough for most applications.
There is a slight delay in printing the first page of a document, but this is the only drawback I've encountered.
6 – HP OfficeJet Pro All-in-One Wireless Printer
Print from any device wirelessly; print anytime, anywhere.
HP OfficeJet Pro 6978 is a powerful, high-performance colour laser printer for small businesses. It's easy to use, versatile and offers many functions for simple, quick document creation and printing. Print up to six pages in seconds with the fast, quiet, low-cost HP OfficeJet Pro 6978.
Print in vibrant, sharp colour with a high resolution of 600 x 600 dpi for crisp, professional-quality output: print documents, graphics, and photos with the convenience of wireless printing and scanning. 
With HP Instant Ink, you'll never run out of ink. You can get up to 2 months of free ink for only $2.99/month when you sign up for HP Instant Ink during the printer setup.
The printer itself is perfect. It prints well and has excellent quality. The only thing I didn't like about it is that you cannot print from your smartphone. So if you want to print something from your smartphone, you must print it to the computer first.
7 – Canon G7020 All-In-One Printer For Home Office
Print documents, photos, and other files directly from your mobile device.
This Canon G7020 Wireless All-In-One Printer for Home Office has been designed for high-volume printing. It offers a variety of features that are sure to boost productivity and reduce costs. It's capable of printing up to 6,000 black or 7,700 colour pages. This printer offers high-quality output with its hybrid ink system. 
The PIXMA G7020 delivers sharp text, vibrant colours, and prints photos that will impress even the most discerning eye. This wireless printer offers a WiFi connection for fast, easy setup and data transfer. It supports fast, secure, and easy-to-use wireless networking. With the ADF, you can scan directly from paper documents, and it also lets you copy, fax and print photos from a digital camera or smartphone.
The Canon PIXMA G7020 is a very convenient printer designed for home use. It offers various options that make it ideal for many types of people. This is a superb printer that you can use to produce high-quality output at home. Its versatility makes it the perfect choice for small businesses and individuals who need to use a printer that is convenient to use.
8 – Epson Workforce Pro
Professional-level performance at an affordable price.
The new WorkForce Pro WF-4830 delivers a fast, reliable, and productive way to print, copy, scan, and fax. It is designed to streamline workflow and save time in busy office environments. With the WF-4830, you get fast, high-quality printing at up to 25 black/12 colour pages per minute and a 50-sheet Auto Document Feeder for convenient scanning. 
The compact size and intuitive 4.3″ colour touchscreen let you work fast and efficiently from anywhere. Print, copy, scan, and fax easily using the intuitive, 4.3″ colour touch screen. It supports direct printing from smartphones and tablets, and its versatile, automatic duplexing technology lets you print on both sides of the paper. 
The WF-4830 provides high-quality black and colour printing, with a 500-sheet paper capacity and a fast, wireless connection for reliable performance. The WF-4830 is compatible with a wide range of Epson printers and accessories and with compatible smart devices. The WF-4830 also has a convenient paper tray with a 50-sheet capacity and an easy-to-use, four-ink system that provides a range of professional-grade colours and black ink.
The WF-4830 is quick and reliable. The automatic duplexing feature is excellent when printing multiple copies of a document. I like that you can print on both sides of a paper. I also like the convenience of having the paper tray inside the printer.
9 – Brother MFC-L8900CDW
For Small Office or Workgroup with Higher Print Volume
This Brother MFC-L8900CDW colour laser is ideal for offices and small workgroups with higher print volumes. It features a 5.0″ colour touchscreen display, automatic duplex printing, and an automatic document feeder for easy scanning and copying. With a yield of 6,500 pages, it delivers low-cost output. Plus, it has an 80-page maximum capacity and a 70-page capacity auto document feeder.
This model has a colour laser printer, copier, scanner, and fax machine. It also features wireless connectivity, allowing you to connect to a wireless router or network and scan and print from/to a mobile device.
This printer can print high-quality documents without waiting for them to dry. I love this feature because I don't want to lose the job I'm working on. This printer is easy to use. The printing quality is good, and I love the auto paper feeder. I appreciate the quality of the paper this printer prints on. I've never had problems printing on it. I love how fast this printer prints. I don't have to worry about wasting paper. This printer is superb because it doesn't jam or cause other problems.
10 – HP LaserJet Enterprise MFP
The World's Most Secure Printing Solution
Designed for business environments, the HP LaserJet Enterprise MFP M635fht offers high-quality printing, copying, scanning, and faxing. This versatile printer is ideal for small to midsize businesses, such as retail shops, medical offices, and other similar settings. 
It's equipped with various connectivity options that simplify your workflow and help you manage your devices remotely. You can easily configure and manage the printer through the included HP Web JetAdmin software, which allows you to centrally control your printer and monitor and maintain its performance remotely.
The HP LaserJet Enterprise MFP M635fht is an excellent investment if you're looking for a fast, dependable printer that can keep up with your busy workflows. When it comes to a multifunction printer, I've always had difficulty finding a good option for my business. I was constantly worried about breaking something in the printer or the device itself. 
With the HP LaserJet Enterprise MFP M635fht, I'm finally happy with a multifunction device that I can depend on and doesn't require constant upkeep.
How to Select the Best Commercial Printer for Your Business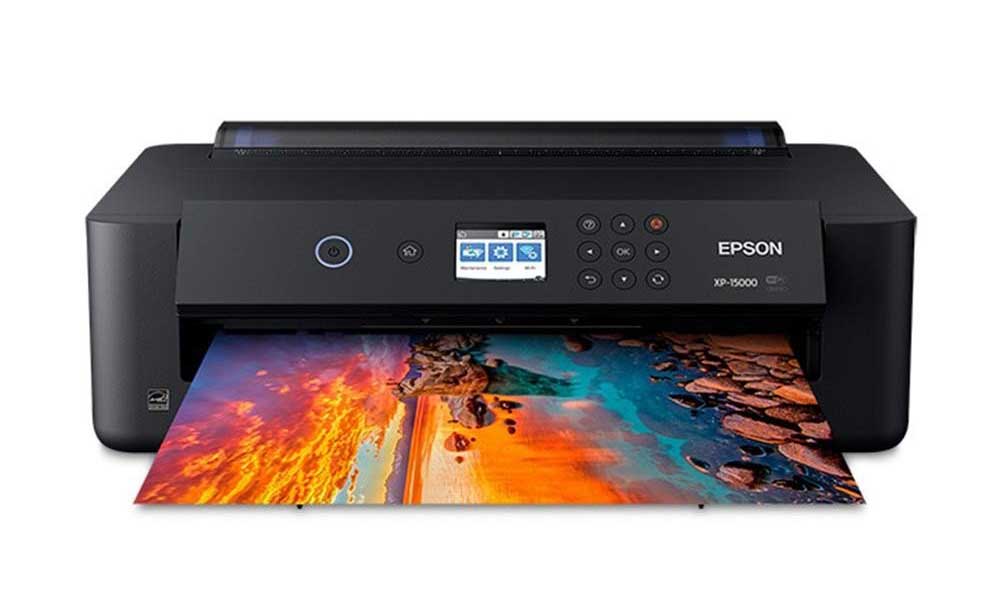 Selecting the right commercial printer for your business can be daunting and challenging work. But selecting the wrong printer can be detrimental to the success of your business.
Many printers are available in the market today, but only one is perfect for your needs. To select the best printer for your needs, follow these guidelines.
Understand What Printing Means To You
Before you choose a printer for your business, you must understand what it means to you and your business.
What kind of printing needs does your business require? Do you print brochures, or do you print documents? Does your business need to print many copies or just a few? Do you need to print on demand, or are you looking for long-term service? You must answer these questions to select the best commercial printer for your business.
Consider The Size Of Your Business
The size of your business can also play a crucial role in your decision. If you are in a small business, you will probably be able to use the same printer as your local copy shop. However, this is not the case with a large business. You should know your budget and ensure your selected printer can support you and your business.
Find Out What Other Features The Printer Can Provide
Choosing the right commercial printer can be a tricky business. It would help if you found a printer with the following features to make things easier.
Fast, easy to operate and user friendly
Prints on both the front and back side
Ability to use different materials such as paper, canvas and plastics
Able to use on-demand printing
Ability to handle different printing speeds
Check For Any Warranty On The Printer
To avoid future problems with your printer, it is wise to look for a printer with a warranty. A warranty on your printer will not only protect you from any damages to your equipment but will also allow you to return the printer in case you are not satisfied with its performance.
Compare Prices And Financing Options
Finding the best commercial printer for your business can be a complex process. It will require much research and you to make some serious comparisons. Make sure you compare prices and other options, such as financing options.
Check If There Are Any Special Services Available
Some commercial printers offer additional services that will help you to print faster and at a lower cost. Ask if the printer offers faxing, mail order, and mailing. This will help you to save money and time.
Choosing the right commercial printer for your business will prove beneficial and give you the confidence you need to grow and expand.
Things to consider when purchasing a commercial printer
For many small businesses, commercial printers look all the same. However, choosing one can be a decision which leads to hampered productivity, unneeded expenses, and frustration if you do not consider it carefully. 
Below are some of the features of a commercial printer that you will want to consider before making your purchase.
 • Laser or Inkjet – What kind of ink do you want to use? Ink and toners can significantly vary in the budget; purchase a printer that suits you the best.
 • Image quality – What are your needs when printing the images? Are you a writing business requiring print text or a design business requiring print quality to show your clients your draft of work or prepare for an exhibit?
 • Functions you want – You should know what your office uses frequently and what kind of equipment you have to go for.
 • Print speed – The more volume of paper your company needs, the chances are you will want a high-quality, faster printer.
 • Paper handling – Consider purchasing a printer that can print the kind of paper your company wants.
 • Connectivity – Ask yourself if a regular computer connection will do or if you want to do the printing from a mobile device. Do you care about wireless connections, or could you not care less?
 • Other running prices – Think about the brand of cartridges your business wants to use. Refillable cartridges are the best as you might save some cash. However, if you let your ink run out, it might damage the printer. Think about how much energy it will use or how much it might cost your business if the printer breaks down.
How long do they usually last?
It's tough to answer how long your printer will last because so many variables are involved. The printer manufacturer will probably be able to advise you on how long it will last.
Most inkjet printers should last between five and seven years. Most laser printers will last around four years. A lot depends on the paper you print onto, so the more expensive, glossy types can wear out much quicker than cheaper papers. It will also depend on how often you print.
Some printers have a light sensor which automatically switches off if there is no activity. If this is on, you may find that the printer stops working after a few weeks.
Keep your printer well maintained; it should last much longer. Ensure it has a good paper tray and ribbon space, and use non-detergent ink and paper. Clean the nozzle regularly and the ink tank when you replace it. You may also want to clean the heads regularly to prevent blockages, which will help keep your printer in tip-top shape.
If you think your printer may be nearing its end, you can make some improvements to increase its life. One is to reduce the paper size – you can buy special low-cost paper with small holes that won't block the print heads as much. Another is to reduce the number of copies you make. You may be able to cut down on the amount of time you spend printing.
How can I reduce my commercial printing costs?
There are several factors to consider when cutting costs. First, you must assess your print requirements. Are you buying in bulk? Do you require a unique product, such as a business card, flyer or brochure? If you have a high volume of printed material, consider having it professionally printed at a small offset printer.
The next step is to look at your materials. Are you using a particular style of paper, specific font size or quality of inkjet cartridge? Using recycled paper and lower print quality can significantly reduce your costs.
Regarding your design, consider how the printed material should be laid out. The size of your product, the number of pages you need, how many copies you need, and the text size are all factors to consider.
Finally, in the case of a digital printer, for example, you can save money by reducing your page size. This will increase the number of copies you need, but the savings will still be considerable. You may also be able to reduce the print run by using black inkjet cartridges rather than colour.
What are the Benefits of Commercial Printers for Business?
With open-plan offices becoming more popular, it is vital to have a commercial printer that everybody can use daily throughout the year. 
When you think of printers, you may think of the ones you used in the past that would always jam or never work, but with new technology, printers have become a viable print solution for modern industries. 
Operating far more efficiently than other printing machines and outsourcing, inkjet commercial printers make all the difference in speed, professionalism and resolution. 
Modern offices can run much more smoothly and save money by investing in their business with commercial printing systems.
High-Volume Print Technology
Other print solutions often cannot print at a large volume. Inkjet printers are designed to produce thousands of high-quality prints each month to ensure the productivity of a fast-paced business. 
High-speed, high-quality output meets the needs of a continually expanding modern business. High-volume printers allow for smooth and seamless productivity at a rapid rate. Modern companies need durable, dependable performance they can always count on.
High-tech, high-volume printers meet the demands of business owners with high-volume print production, colour, and quality at affordable costs. 
Laser printers, LED multifunction printers, and single-function units are considered the best choices for businesses that require high-volume printing.
Commercial Printers Offer Unique Colour Printing Options
Colour printing used to be costly for all businesses, so they usually outsource their printing jobs to a dedicated printing company. 
Printing in colour with modern commercial printers is quite affordable and continually evolves to help companies save money.
Today's printer technology allows users to pay less because the printer can detect how much toner was used on each page. Minimal toner usage means minimum charges. You could save between 30% to 50% by switching to one of the best commercial printers, rather than finding a printing company. 
Printing in colour outside your office can be very costly because most off-site printing companies charge a flat fee to customers per page, no matter how much toner is used. 
For example, if you wanted to print five pages with the last one only using half a page, you still get charged the same amount if you had content to fit five total pages. 
Whether your company prints or copies a simple text document with a coloured company logo or a full coloured document, modern printers allow you to manage your colour printing costs. 
With today's new colour printing technology, you no longer have to worry about accidentally printing a coloured subject line or a coloured icon. 
Real-Time, Simple Printing
Outsourced business solution companies may claim to be the most effective and diligent at handling your products for printing. However, there is no guarantee that you will receive a high-quality batch of prints or even have them delivered on time. 
Many outsourcing services use outdated, unreliable printing systems incompatible with your products or will print and produce them at low quality. 
In real-time, printing samples right in the office does not hinder work productivity and is far more comfortable and accessible than outsourcing. 
Today's commercial printers suit a variety of paper and print materials to ensure your final product is produced at a high quality. You also become the authority and aware of the print production time and process to monitor your prints' outcome. 
This allows you to make adjustments in real-time as you please instead of having to contact the outsourcing company to make the adjustments for you.
Longer Lasting Technology
Today's commercial printers can also help you save more money, thanks to the fact that they utilise new technology to keep them running for a more extended time, compared to the printers we used in the past. 
With fewer parts needing to be replaced, fewer costly breakdowns, and new toner technology, you do not need to change it often; it will save you the money you can invest into your business. 
Faster Printing Times
In an office with many employees, you need commercial printers to handle large print jobs from various computers. 
A modern printer can handle the load and print each page faster if you have five different employees printing major proposals or project materials simultaneously. If you have an older printer in your office, you need to upgrade it because you cannot have people waiting around the printer as a client waits in your boardroom. 
Studies have shown that many young workers print more frequently than their older counterparts.
Millennials are quickly becoming the most prominent age group in the workforce as Baby Boomers and even some Gen Xers are beginning to retire. 
Printing large documents more often mean you need modern commercial printers. Today's printers can print up to 60 pages per minute, one page per second! There will be no standing around the printer in your office, wasting money and time.
Data and Privacy Protection
So far, in this article, we have highlighted the advances in printing technology. Unfortunately, the technology in the hacking community has also advanced. Hackers can intercept faxes, scans, and print jobs to access sensitive information. 
Also, if you do have to print something with sensitive information, sending it to an outside company can be risky as you do not personally know the people who will be seeing and printing the pages for you. 
Investing in commercial printers for your office can control who can view the printed documents. If you have a sizeable digital security system, it will be impossible for an outsider to hack into the printer to steal data. 
Technical and Customer Support
There is no middle-man when you own commercial printers. This is an advantage because if an outside printing company experiences a breakdown, they may not be transparent about it, leaving you waiting for your delivery to arrive.
With advanced, modern commercial printers, you will usually have access to a dedicated support team to help you fix any problems you are having in real-time. 
Sleek Design and Ink Efficiency
Innovating printing technology in your commercial office contributes to your business's professional, successful image. 
This can pique the interest and intrigue of employees, customers and clients. High-quality printing should not sacrifice a sleek, visually appealing design. 
Large, grey, obnoxious commercial printers are antiquated and unsuitable for a progressive, professional, lucrative commercial business. Sleek and sophisticated printers are perfect for modern companies in today's digital era.
Ink-efficient printers are the way of the modern world. In the past, businesses would have to spend more on ink cartridges than the printing unit itself. 
Today's commercial printers are designed to keep the cost of ink down for small, medium and large businesses. 
Printers that offer duplex printing, which prints on both sides of the paper, save ink, paper and time. Be wary of commercial printing companies that sell cheap, inefficient machines.
Often, they charge a premium on the ink itself. Opting to buy commercial printers from a reputable, genuine industrial printer supplier gives you the right printer to meet your business demands.
When dealing with your printing needs, you need to think more than just the printer! You must consider your employees, clients, money, and time, among other vital elements.
With so many options available, you are sure to find the best commercial printers that will suit your unique and specific needs.
Conclusion
It can be tempting to go with a cheap printer, but the truth is, a cheap printer isn't giving you the same quality that a commercial printer will. This is why finding the right printer for your needs is essential. With various options available, such as colour, inkjet, and even 3D printing, a commercial printer will ensure that your print jobs are produced with the quality you expect.
Check out our guide on the best commercial printers for businesses and make sure you pick the right one for your needs.
Print management is key to a profitable business, so these commercial printers are guaranteed to be worth your money.
Last update on 2023-05-31 / Affiliate links / Images from Amazon Product Advertising API