Bank Branding Tips – a Design Guide for Banks & Lenders
Most businesses know that branding is essential.
It's simply how people identify and find your business.
If you think about it, businesses with good branding are the ones most remembered.
If you hear the word, 'bank', for example, you will probably be able to rattle off a few, even if you don't bank with them.
This is because they have done an excellent job at branding, and you can associate their name with the word bank – Which is really the ultimate goal of branding in the first place.
Thus it's essential to have a good branding strategy. But what is branding?
What's branding?
We all know that a brand is everything that makes up a business.
It's the combination of a logo design, a website, the product, service, and individuals (customers and employees).
A brand has been formally defined by the Design Council as:
"a set of associations that a person (or group of people) makes with a company, product, service, individual or organisation".
So what exactly is branding then?
Branding is what a business does to control the associations people make with their brand.
Or simply put, it's the process of developing a strategy to promote a brand.
For example, you have probably seen an HP commercial at some point in your life.
HP has branded itself to be the 'everyone' computer.
Their branding process convinces people that their product is so affordable a student can use it, yet dependable enough that a high up exec or hospital staff would use it.
They have been able to convince consumers to associate their logo with trust, and in association to that their brand.
The challenges of bank branding
Some banks cater to a specific audience.
But, for the most part, a bank will encounter a variety of people with a variety of different needs and situations.
People also bank differently.
Some prefer to go into the bank and speak to a teller.
While others prefer to handle their finances all online and never or very seldom step foot into their bank.
These create two issues.
One being it is difficult to create a consistent experience for everyone.
There are simply too many variables that play into it.
The second being that it is difficult to form customer relationships (especially for those who seldom come into the bank).
Though those are two difficulties you face when it comes to branding, you have plenty of options to use, and some can even help make the challenges mentioned a little less difficult to manage.
We're going to cover a few essential tips for bank branding.
Tip 1: Take a look at what you have going
First and foremost you should look at what you have going on.
Do an audit on what you have and see which areas need updating.
Outdated technology can lead you to a crisis!
As you know, the technology world is always evolving.
If you get left behind, you face a few adverse outcomes.
You become an easy target for fraud, your system might breakdown, and the customer could lose faith in you.
So, if you notice other banks implementing new technologies, be it on their website or on location, you should probably consider them too.
The trick is to do this as if you were looking at it for the first time.
You may find that enlisting the help of a person unassociated with your bank branding works best.
You need a fresh and unbiased perspective.
You can ask them their first impression.
What do they like, what do they dislike, what is difficult to get around, what stands out?
You really want to hone in on the message you are projecting.
If your motto is "We have your back", but you're running an outdated look, people might get mixed messages.
And question the security of their money in your hands.
Try these:
Send out a survey – you can ask anything, from your quality of service to your ease of use on the website.
Ask your employees questions too – What can you do to make their job easier so that they can help customers better?
Evaluate competitors – Are they doing something you're not? Take a look at a bank that is similar to yours. For example, if you are a small local bank, comparing yourself to a national bank or credit union won't help you much.
Tip 2: Be authentic, but consistent
Let's face it. Most people know exactly what they are going to get when they walk into a bank.
Therefore it's imperative for you to be authentic and differentiate yourself from all the other banks.
You need to be consistent, however. Your message should be strong, but it should translate through everything your bank does and offers.
This consistency is something your customers will value.
Your look and user experience should be as consistent as possible.
Though it might be difficult to make every experience the same, you can try to instil certain aspects of it.
Certain actions should follow specific structures, and then be taken on a case by case basis.
That way all customers feel they are being offered the same type and quality of service.
Lloyds Bank branding makes it clear that they are ready to help you, no matter what journey or adventure you're on.
You'll find a ton of action shots on their website, that helps spin their message.
How can you do this?
Create specific touchpoints for both online and in-person interactions.
Greet everyone the same whether you are in the teller line or helping someone virtually.
Set brand standards that follow along with your brand message. Do this by thinking about what you have to offer, then use that information to market to your customer base.
Put a fun spin on your language. Merge words and try out some fun verbiage.
Use copywriting as a tool to build a consistent sound and tone.
Tip 3: Stick to your guts (and colour scheme)
Your logo, imagery, and colour scheme are the key identifiers of your bank branding.
These visual aspects of your branding can establish trust and familiarity.
In fact, the colour may have a more significant role that you think.
Studies have shown that blue instils a kind of serenity and reliability in people.
This is why many banks use a bit of blue in their colour scheme.
Whatever colour or colours you choose should be used throughout the entire brand.
For example, Citibank uses a dark blue and has a red accent colour.
If you were to go to their website, the primary colour, blue, carries on throughout their site.
This makes it easy for people to identify they are still on the correct site.
Plus, it's aesthetically pleasing to see everything match, which is why if you go into the physical location, you'd likely see different aspects of the bank play with the brand colours.
Whether it be signage, flooring, and even credit cards.
If you notice, Wells Fargo's colours are deep red and gold.
They use these colours to their website together, along with their card options, and you'll see their colour scheme and theme continue onto their social media platforms as well.
Tip 4: Prove you're relevant
This goes with keeping up with the times.
Meaning your technology needs to keep up to date with the rest of the world too (even if you decide to hold on to your old school decor).
Small institutions need to show they are also tech-savvy.
People need to keep up with the world around them, and that includes the way they use their money.
KeyBank uses a lovely hero image with a short quote that lets the user know how convenient their bank can be for the user.
"Features that fit your life", alludes that they are probably using a variety of updated tools and technologies to fit a variety of lifestyles.
New updates allow for great marketing too.
You can easily advertise and market your new features.
This can keep your existing customer happy, and it can draw the attention of new customers too.
Idea: use a referral campaign. This shows you're relevant because people are influenced by their friends!
You may even find that running rewards and referral campaigns can prove your relevancy as referred customers are coming in on the good faith of their friend.
Using word of mouth can increase your trust factor and also proves your relevance.
Check out how American Express's referral program is an exclusive banding opportunity, that their customers share with their friends.
They keep their bank branding consistent and use the power of their existing customers to prove their relevance.
Tip 5: Think about giving yourself a facelift
We've hit on aspects of this before.
You realise your messaging needs to stay fresh, as does your look.
You may notice that businesses update their look every few years, and evolve to match what their consumers want.
Financial institutions seem to do this every seven years.
So be sure you're not rocking your motto from two decades ago.
Even well-known businesses do this.
Think of some fast-food chains, for example.
Taco Bell, McDonald's, and others are all sporting a new and improved look.
Their restaurants have all been given a facelift.
They offer the same things (with a few newbies), but their look and feel are ever-evolving.
Why is this? Simply put, things change, so should you.
You might lose customers if you are outdated.
This is especially important for banks.
People want to feel secure especially when it comes to their money, an outdated site and brand don't scream security.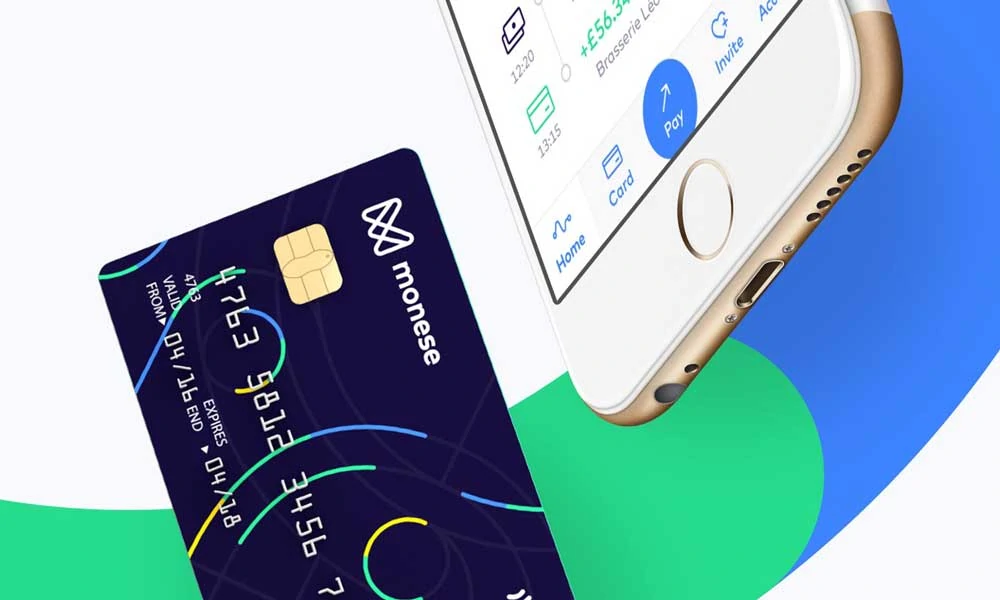 Tip 6: Show off a little
You've put in the work, and now it's time to show off a little.
Your branding also includes the testimonials and comments your customers leave about you.
You can also use events and past fundraisers you've been a part of to help show people you care about others.
Though you may not have this information on your webpage (though you can try to squeeze it in somewhere), you may want to show it off on social media.
People like hearing what others have to say about you, not what you think about yourself.
What others say about you can be turned into a bank branding tool!
You might also consider using social media as a platform to build customer relationships.
Your online users may have an easy time communicating with you this way.
You can use social media to do this!
Social media is a great earned and owned media channel.
Where you can share tips, tricks, and money-saving tips with customers, more importantly, you can share updates about your bank too.
Summary
There are plenty of bank branding ideas you can try as an institution, large or small.
In fact, you may find that a variation of these tips will help you grow your brand awareness and create a strong brand image.
Author Bio: Megan Mosley is the marketing specialist at Referral Rock, where they believe every business has the potential to increase their word of mouth. When she's not working, she enjoys sipping on coffee and hanging out with her family.