Hiring a Graphic Designer? Check These Top 10 Tips
Do you need a graphic designer? How do you find one? What do you do once you find a great graphic designer? The answer is simple; you need to read this article to figure it out.
With the growing popularity of online businesses, graphic design has become a critical skill for every entrepreneur. As an entrepreneur, you want your business to look professional and aesthetically pleasing. But how do you find a graphic designer to help you achieve this goal? In this article, I will share some top things to consider when hiring a graphic designer.
As the role of the graphic designer has become more and more critical over the years, designers must know how to hire the right people for the job. This article will discuss ten tips to help you find the perfect graphic designer.
10 Things to Consider When Hiring a Graphic Designer
1 – Graphic Design Goals
It's often said that "you get what you pay for." In the same vein, it's often said that "you get what you ask for." It's vital to ensure you're getting what you want, though, which means hiring someone who understands your goals.
If you're thinking about hiring a graphic designer, here are some questions to ask to help determine whether they're a good fit.
1) Can I trust them to do what they promise?
A good graphic designer will make sure everything they create looks excellent, even if that means a little extra work. But you should only trust them if they deliver on their promises.
2) Are they responsive?
No matter how big or small the project, you'll need to be able to reach out to your graphic designer and get a response. If they're slow to respond, they're not responsive, and you'll waste your time and money.
3) Are they detail-oriented?
The best graphic designers understand that sometimes, the details are what make the design outstanding. If your designer can describe what they did in detail, they're going to be able to do it well.
4) Do they ask questions?
Your graphic designer will want to know more about your company than you'd expect. That's why it's essential to get clear answers to the questions you asked in the previous question. If your designer doesn't answer them clearly, you won't be able to trust them with your brand.
5) Do they listen?
The best graphic designers aren't going to talk over your head, they're going to listen to what you're saying, and they'll ask questions to help you make your goals a reality. If your graphic designer is only talking to you and not listening to your needs, they will not be able to do the work you're paying them for.
6) How much time will they take to deliver?
The best graphic designers are going to get the job done on time, and they're going to do it efficiently. When looking at the hours they're charging, ensure you understand how long the work will take. If they're taking too long, it will not be worth it.
7) Do they share their experience and knowledge?
The best graphic designers are going to be able to help you with your project, and they're going to share their expertise with you. If your graphic designer doesn't share their experience and knowledge, it could affect the outcome of your project.
2 – Online Reviews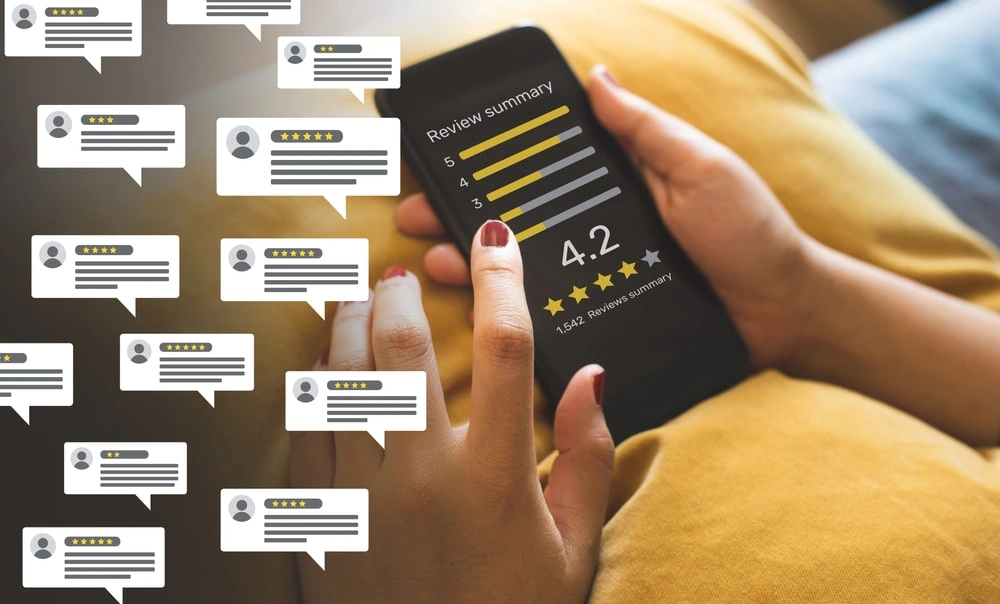 Online reviews are a great way to learn about the quality of a company's services. But before you rush off to the site, remember that not all reviews are created equal.
Your initial instinct may be to think of online reviews as the gold standard, but it turns out that you may need to adjust your perspective on these ratings.
Many online reviews are not genuine and are not written by people who used the service. These so-called review spam sites are designed to generate clickbait and get you to buy something.
And even if a review comes from someone who used a service, that doesn't necessarily mean it's a trustworthy or reliable review. For example, disgruntled clients can leave bad reviews, and it's also common for a company to pay for positive reviews.
Moreover, some online reviews come from third parties who must be qualified to assess the product or service they reviewed accurately. For example, they may have received the item for free and paid for their services or have a relationship with the company, so they don't want to criticise them.
With these types of fake and biased reviews, you need to look closely at the quality and accuracy of each review. And to be honest, that's an effort you won't find at the top of most online review sites.
That being said, there are several benefits to reading online reviews. First, you can see what other people think of the service, which can help you decide whether to hire a professional designer or find a less expensive alternative.
Second, you can learn about the service's strengths and weaknesses, which can help you make better decisions. If a service's ratings are high across the board, you know that you can expect a high quality of service.
Third, you can learn about the experience of others and what they've found useful. This can be helpful if you're looking for a specific type of design or if the service has a reputation for providing quality work.
3 – The Designer's Workload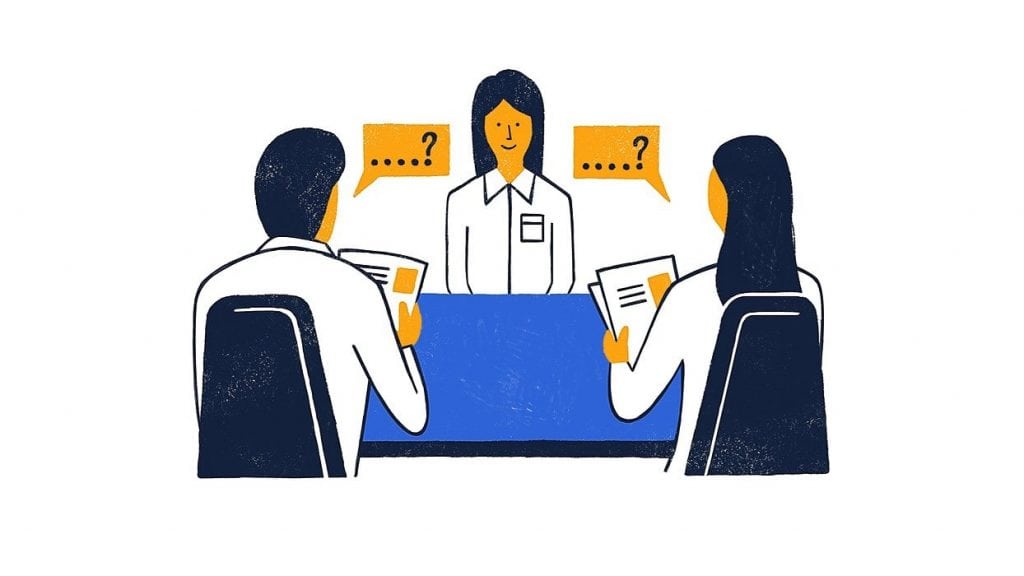 Although it might seem trivial, you need to know the answer to get the best results.
Here's the thing: a designer's workload is rarely defined by how many hours they work. When I was working as a freelance graphic designer, my clients often complained that they felt pressured to work long hours. If this sounds familiar, you're a freelancer yourself. If your workload is consistently described in time, you need to do it differently.
There are very few professions where the amount of time spent producing something is as significant as how much time it takes to produce.
Consider it this way: you could spend a whole day on a task you enjoy, but if it takes 20 minutes, you'll be less likely to complete it. In the end, the total hours required will be the same whether you spend 2 hours or 20, but the quality of your output will be higher in the former case. This is why, when choosing a graphic designer, it's best to consider two things:
How long it takes them to get the job done
How well they do it
If you only consider your designer's hours working, you'll get a poor-quality product. But by looking at both aspects, you'll ensure that your designer meets your expectations.
Why Is Quality Important?
Quality is vital for several reasons. First, a high-quality graphic design will save you money and make your product look more professional.
Second, it's important to avoid cheap shortcuts. You don't want to hire someone with no qualifications just because they are willing to work for cheap. Instead, look for designers who understand how to manage a project, have a portfolio, and communicate effectively with their clients.
Third, finding a designer with the skills you need is crucial. While you can only know if your designer will deliver high-quality work once the job is finished, you can look for a designer with experience working with your product type, a portfolio of their work, and references from previous customers.
So when it comes time to interview potential graphic designers, be sure to ask about their workload and what they can do to help meet your needs.
Is There a Difference Between Freelance and Full-Time Graphic Designers?
You've probably heard about the freelance versus full-time debate and may have heard it referred to as a career choice. After all, one of the most common questions people ask themselves before starting their businesses is whether they should become a freelancer or hire full-time employees. The answer is both, but your decision must be based on what you'll offer your clients.
Freelancers generally charge hourly rates. When hired, they generally work set schedules and are paid a salary. They can choose when to work, and their employers can choose whether to compensate them with overtime or other bonuses. On the other hand, freelancers have flexibility in their schedules. They're also able to charge hourly rates for the work they do. They're also more likely to be able to provide estimates on how long a project will take.
How Does a Freelance Graphic Designer Compute Hours?
Freelance graphic designers are responsible for the creation of their work. In addition to the work they produce on their own, they can also be tasked with managing client projects, answering questions, and taking care of administrative tasks. In these cases, freelance designers must factor in time spent on non-client activities, such as answering emails, researching new projects, and planning for the next week.
Since freelance designers are responsible for their own time, their hours can vary depending on their level of experience and the time they choose to put in each day. Freelance designers who are just starting may spend more time on a project because they're learning the ropes. As their experience grows, they'll be able to delegate tasks to others and spend more time on creative work.
While a graphic designer may only spend 3 hours on a project, it doesn't mean that a client should expect only 3 hours of work.
In reality, hours vary widely depending on the client, the project, and the designer's skill level. For example, a highly skilled graphic designer can finish a project in 1 hour, while a beginner might require 6 hours. It's essential to determine the number of hours it will take for the designer to complete a project. You can then determine your budget based on this information.
4 – Review Candidates' Portfolios
When you're on the hunt for someone to work with you, seeing a candidate's previous work gives you a glimpse into their skills. The portfolio allows you to see their work first-hand, and the ability to go through it makes it easier to find the right fit. You can also ask them questions about their work and what they learned while working with a client, which will help you make your decision.
If a candidate has a portfolio, they must give you a high-resolution version of their work to ensure you see every detail.
You'll want to ask the following questions to get a feel for their work:
How long have they worked as a graphic designer?
How many projects have they worked on?
Do they have any clients that they've worked with in the past?
Do they have a specific skill that you're looking for?
Have they worked on projects in a similar style as your current work?
Have they worked on projects outside your field?
If so, how did they handle it?
It's also essential to ask them how much experience they've had working with clients like you and what skills they've gained along the way.
You can ask them for examples of their work. Ask them to show you their work from start to finish, including a step-by-step walkthrough of each project. This will help you determine if they're the right fit for the job and give you insight into their skills.
5 – Talk about the designer's inspirations
A designer should understand the company's vision, what they are trying to achieve and why it is essential to them. This is the designer's starting point. Once they have developed a solid understanding of this, they should ask questions and make suggestions about the project. Other designers, artworks, advertising campaigns, books, movies, magazines, and websites can inspire them. But always remember that the client pays the designer, and it is the designer's job to work within the given constraints and stay within them.
Designers often get inspired by the work of others, whether it is a photograph or an artwork. It can be a powerful inspiration and a creative spark, but there is no point in copying someone else's design. If you want to copy someone else's idea, you are better off using the idea of someone else than copying their work directly.
Graphic design is an ever-changing field, with designers developing constantly evolving ideas. So, designers need to look beyond their work to see emerging trends.
Looking at what other people are doing is good when working on a new project. This gives you ideas for your style and allows you to be inspired by what is currently in fashion. It can also give you some perspective on what style you prefer and what type of designs you like. However, do not copy anyone else's work; make something unique from your design.
6 – Ask for a proposal or price quote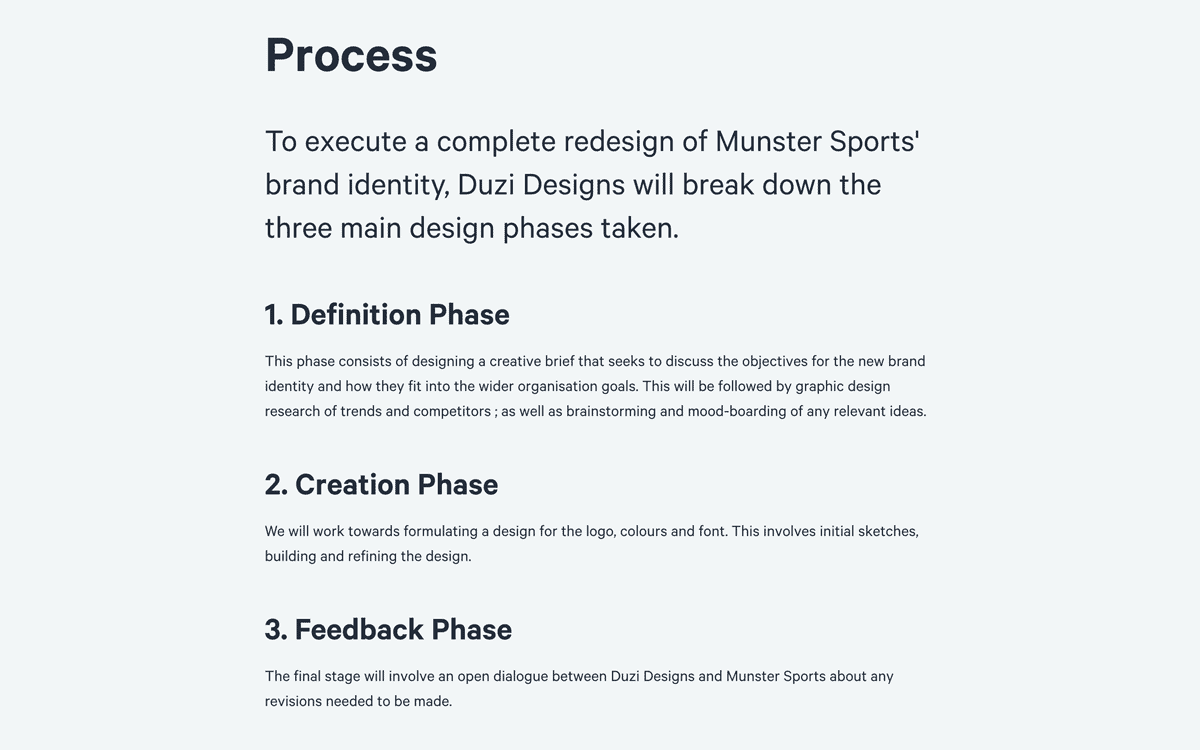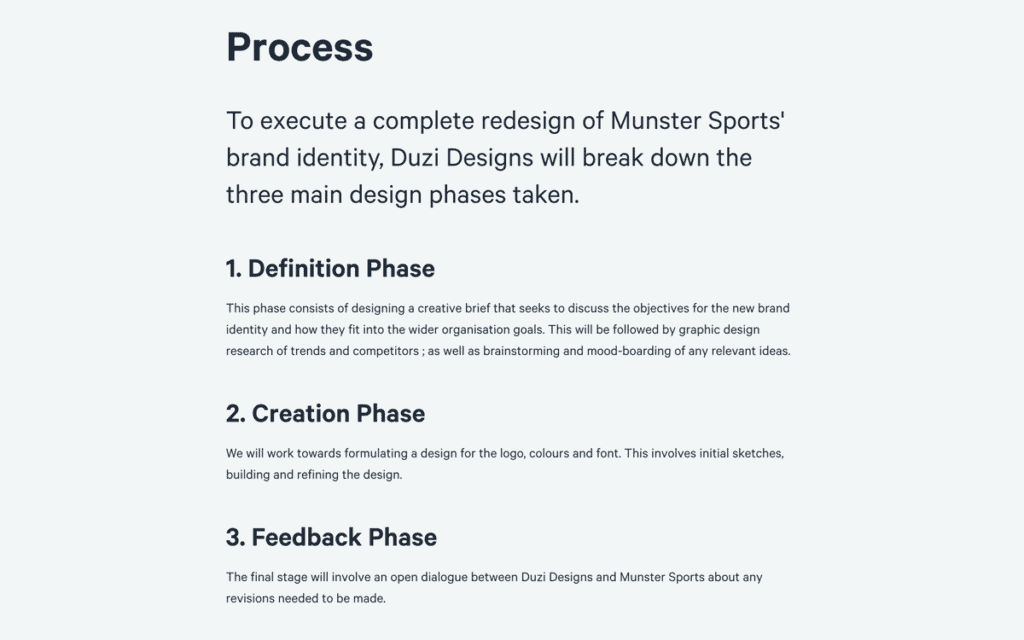 You get what you pay for. A proposal or price quote is an essential part of the graphic design process because it helps ensure you'll receive high-quality work from a skilled professional.
In addition to helping you select the right designer, a proposal also provides the designer with information on your needs, expectations, and budget, so they can create a plan for meeting your goals.
It can take time to predict the cost of a graphic design project, especially in the early stages. For this reason, proposals are the best way to establish a reliable budget.
What Are Graphic Design Proposals Used For?
A proposal assesses the scope and size of a project and the type of services needed to meet your goals. If you're designing a logo or other type of branding project, it's crucial to have a clear understanding of the company's identity and the services you need, including the following:
What the project entails
What style will be used
How many revisions are needed
The number of pages, images, or videos needed
A proposal also allows you to communicate your needs and expectations to the designer, which will help you develop a mutually beneficial relationship.
How to Get Started
As you start the design process, clearly define your needs. For example, let the designer know what you're looking for if you're designing a logo. If you need several versions of a logo, explain how many and what you'd like them to look like. If you need additional editing and revisions, specify that ahead of time.
To get started, create a template of the information you'd like the designer to provide. Include the following in the proposal:
A description of the project
The target audience
The type of project (logo, website, packaging, etc.)
The size of the project
Any additional information that you think might help the designer understand your needs
Your goals and expectations
Once you've created your template, please share it with the designer. They will be able to evaluate your needs and provide a detailed proposal within a reasonable amount of time.
Best Graphic Design Pricing Strategies
In general, the costs of a proposal are similar to the fees charged by graphic design firms. However, each situation is unique, and the costs vary depending on the project's scope and the type of services needed.
Some designers charge a fee for providing an initial proposal, but others don't. You may need to negotiate a flat rate for all work or request a quote for each service. Some designers offer a free proposal that includes everything you want in the first round, while others charge a fee.
How Much Should I Pay for a Graphic Designer?
Depending on the project and the designer's skill level, a proposal can be anywhere from £500 to £100,000. The exact cost depends on the scope and size of the project, how much time the designer needs to complete the proposal and the number of revisions that will be necessary.
Consider asking your current designer to provide a sample proposal. In this case, the cost is usually lower because it's easier to estimate the time needed and the project's scope.
Should I Ask for a Price Quote or a Proposal?
While a proposal is an essential part of the graphic design process, it can be optional. A price quote summarises a graphic designer's knowledge, skills, and experience, which means you can get a pretty good idea of what to expect without asking for a full proposal.
A price quote can be helpful if the following:
You don't know whether you need a proposal or a quote
You're unsure whether the designer is skilled or new to the profession
You're on a tight budget
The main difference between the two is that a proposal is more thorough and includes the project details, while a price quote summarises the information needed to make a decision.
For instance, a price quote is the best way to know the project's scope and time. It also tells you the number of pages, images, or videos you will need and the number of revisions.
Keep in mind, however, that a price quote doesn't include a designer's services. It's a starting point for negotiations, so asking for a proposal to establish a budget is essential.
7 – Look for relevant industry experience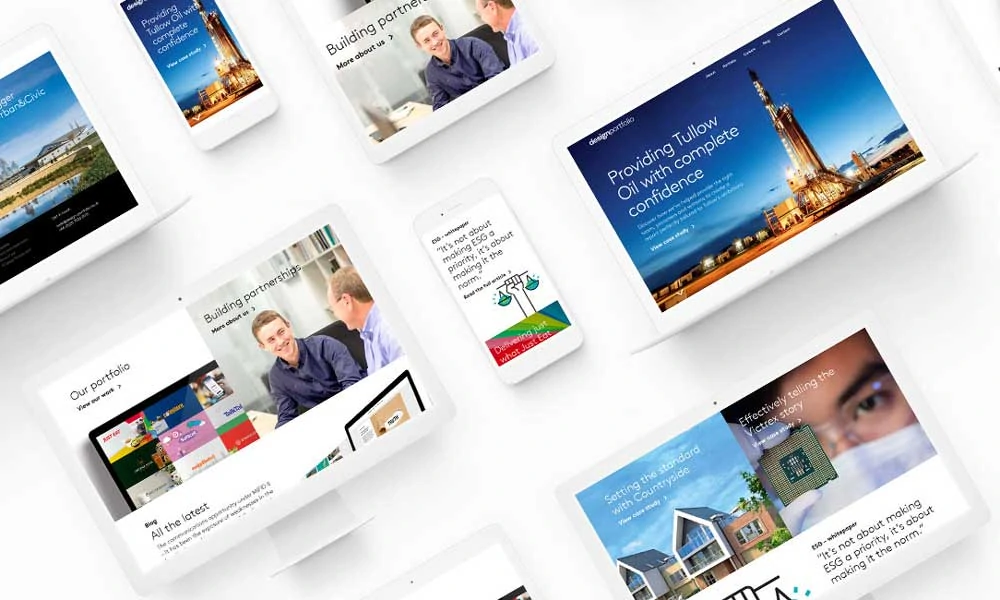 Graphic design is a skill that requires specialised knowledge and hands-on experience to achieve the best results. Most companies hire graphic designers who are still in school, and it's common for students to start working on relatively simple projects. However, most design firms seek experienced professionals who have demonstrated their capabilities and experience.
When hiring a graphic designer, it's essential to look beyond the resume and portfolio to ensure the individual has real-world experience with similar projects and has completed at least one similar to the one you're asking them to create for you.
The following are skills that graphic designers need to succeed in the field. They range from the general, such as the ability to use a computer, to the specific, such as the ability to draw an eye in Photoshop.
Designing for print and web
Creates and updates print and digital design files.
Uses Adobe Photoshop or Adobe Illustrator and the appropriate version of Acrobat.
Works with other designers and clients to understand and create the desired project.
Develops a plan to achieve the desired result and create the project's mockups, layouts, logos, and other visual materials.
May work directly with the client to finalise the project.
Designing for digital products
Creates and maintains websites and apps.
Uses HTML and CSS.
Manages the project's back-end code and interacts with the client.
Designs a project's interface, navigation, and other visual elements.
It may include animations, videos, and other interactive elements.
May work directly with the client to finalise the project.
Designing for brand identities
Designing for eCommerce
Maintains a website and apps.
Handles the design, layout, coding, and maintenance of a website and apps.
Designs the site's overall look and feel.
Builds a site map, wireframes, and other visual assets.
Creates and implements the customer journey, including shopping carts and checkout processes.
Designs a site's checkout flow, mobile interfaces, and other visual elements.
Ensures that the site loads quickly and works well on multiple devices.
Helps with the development of a site's content strategy.
Interacts directly with the client to finalise the project.
Designing for web and social media
Designs websites and apps that use HTML, CSS, JavaScript, and other web-based technologies.
Works with a client to create a website and app.
Designs the website or app's interface, navigation, and other visual elements.
Designs for a variety of screen sizes and devices.
Makes sure that the website or app is accessible to people with disabilities.
Helps a client with web analytics.
Creates, edits, and shares graphics.
May work with the client to finalise the project.
Solving Problems with Your Design
The best graphic designers have an eye for detail and are good problem solvers. They know how to communicate their ideas, work within time and budget constraints, and create solutions that work on various platforms.
In addition, graphic designers must be able to adapt quickly to changing needs and environments to stay on top of the latest trends and technologies. They also must be creative, curious, and imaginative. Their designs must be original and different, but they must work in a team environment and collaborate with others.
8 – Effective Communication Skills
The communication skills you need for your branding project are developed over time and built on trust. If this is your first time hiring a designer, you might need to figure out what to expect or what they're capable of. You may be tempted to jump at the first design that looks professional, but it's best to start small.
It's easier to work together in a friendly manner when you're able to talk directly and openly about your goals. You can develop a strong working relationship by establishing clear expectations.
The next time you're ready to hire a graphic designer, take the time to discuss your goals and expectations. A good graphic designer will listen to your goals and create a solution tailored to your business.
Graphic Designers Need to Communicate With You
You don't want a graphic designer who can't explain their work, so it's important to know what you're looking for. If you don't know your desired outcome, it's easy to fall for an overly complicated design.
There's a difference between an elegant, challenging design and a confusing design, so it's essential to have a good understanding of your desired outcome. Once you've established your vision, ensure your designer knows exactly what that looks like. A good graphic designer is open to hearing your vision and then figuring out a way to express that vision.
Communication Is Essential to a Good Relationship
Even though your designer may be producing your logo, your relationship with your designer is more than just a business transaction. It's an opportunity to establish a personal connection and form a long-term relationship.
You can begin by asking your designer to tell you what they mean and see if they can explain themselves clearly. If they have a unique perspective or style, it's best to establish a solid foundation of trust and understanding before moving forward.
How to Develop a Good Working Relationship with Your Graphic Designer
Establishing a healthy relationship with your graphic designer is easy once you develop a strong foundation of trust. Start by asking questions, being honest, and setting clear expectations.
Make it easy for your designer to express themselves by giving them the time to think about your project. Many graphic designers find it challenging to communicate their ideas because they lack experience expressing themselves.
Once you've started the relationship, you'll find that a good working relationship goes far beyond the scope of a single project. Maintaining a friendship that will last throughout your business relationship is crucial.
Your Relationship with Your Graphic Designer Is Like a Healthy Marriage
Whether you're hiring your first graphic designer or you've hired one before, it's important to remember that your relationship with your designer is more than a transaction. In the same way, a healthy marriage is based on trust; your relationship with your graphic designer will benefit from honesty and kindness.
With that in mind, you can develop a strong relationship by communicating your goals and listening to your designer's ideas. Developing a good working relationship will take time, but the result will be worth it.
When You're Ready for More, Check Out Our Free Resources!
9 – Explain your brand and target audience clearly
Because designers must understand your brand and target market.
Before a designer can create your branding materials, they must understand what you're creating and whom you want to reach. They must be familiar with your business, products, services, and audience.
Your designer should be able to tell you exactly where to go next. That's why you must communicate your business and your needs.
Designers are experts at making things look good. But when it comes to your brand, they need to focus on making sure you get exactly what you want. That's why it's essential that your designer clearly understands your business and your target market so that they can design the perfect branding materials for you.
10 – Trust them!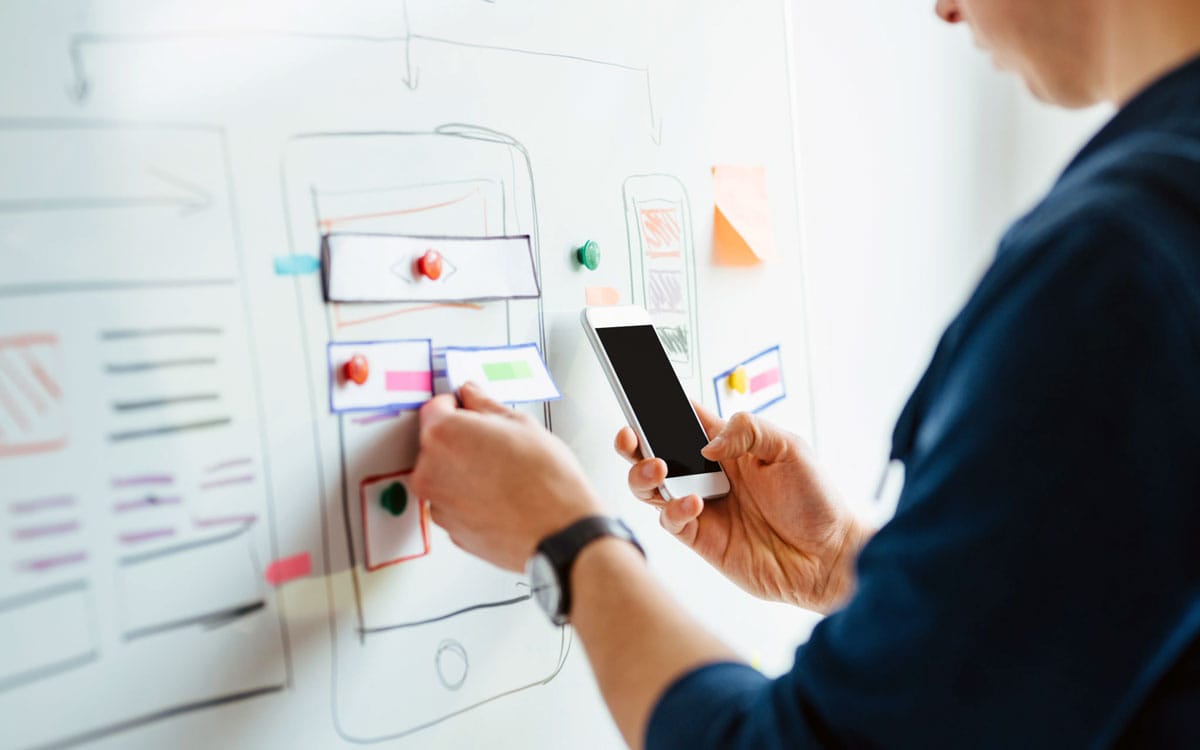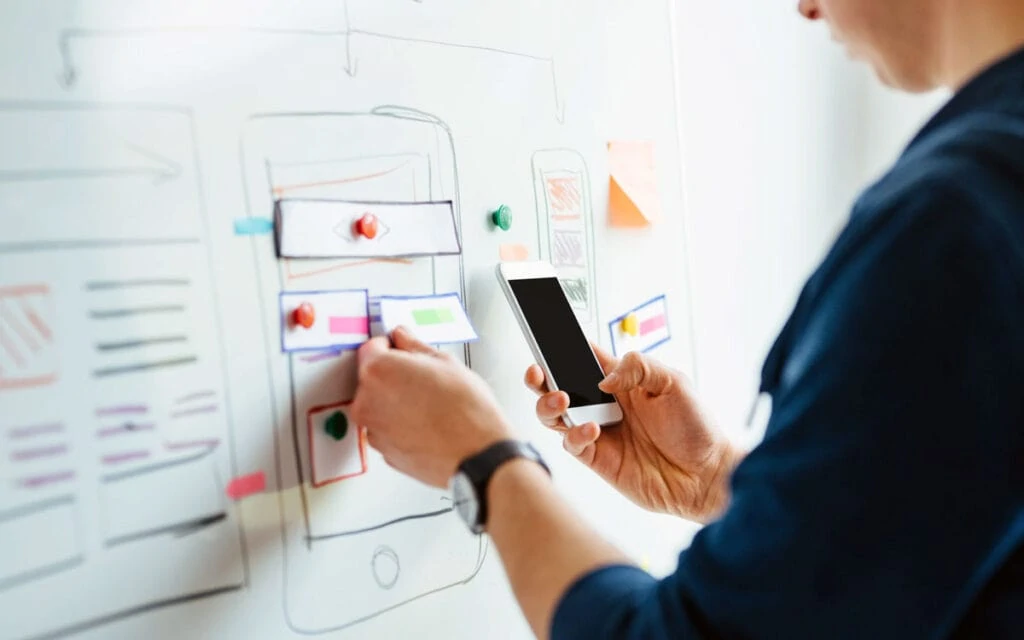 It might be a small deal if you don't hire a graphic designer. After all, you probably do many things you don't pay someone else to do. But let's be honest: you hire a graphic designer whenever you get a new website, business card, or logo.
Why should you trust a professional designer who knows what they are doing? Here are a few reasons.
Great designs take much work to create. That's why some people charge thousands of dollars to create something beautiful and creative.
A good graphic designer knows how to communicate with your target audience. Most designers work for free because they believe in what they do.
Graphic designers have lots of experience and know the ins and outs of designing. They are well-versed in various graphic design software, and they understand the different ways of expressing ideas in different media.
A good graphic designer can create stunning layouts for the web and print. Whether it's a logo, flyer, or poster, a good graphic designer can make a design that stands out.
You can hire graphic designers to manage your social media pages, and they can provide insights into how your brand will appear on the internet. They can also teach you how to post on Instagram and Facebook effectively.
A good graphic designer is an excellent asset for your business. They can help you choose the right colours, fonts, and layout. They can give you the confidence to create something you're proud to put your name on.
Final Thoughts
Hiring a graphic designer is something many entrepreneurs need help with. It's hard to know if your time and money are worth it.
But in this case, you have nothing to lose. A great designer will give you the edge you need to succeed in this competitive market.
A graphic designer can be a game changer if you need more skill or confidence to design your logos, web graphics, and promotional materials.
So here are ten tips to consider when hiring a graphic designer.