The Importance of Graphic Design in Digital Marketing
Some companies are missing a vast communication opportunity if they do not combine visual content in digital marketing. 
Graphic design is the most critical factor for market success in the online graphic design is the art of communication that needs creativity and a scientific decision to achieve specific objectives in the business.
Graphic Design
Graphic design is used to deliver a message about brand, business, or anything to the public through creative visual content. 
It is a powerful tool to spread a message to a broad number of people in a less amount of time. 
Graphic design is one of the components to create brand awareness and control the customer's decision making.
This is also an excellent way to engage with customers. Integrating strategic content in the design will encourage prospects to become consumers, and this visual creation will lead your customers through the designed message.
From the experience of Welsbee Graphic Design Studio: Graphic Design has a huge role in digital marketing. 
I am writing this article because many business owners underestimated the power of graphic design in digital marketing. Also, they understand that graphic design and digital marketing are on a separate route.
Digital marketing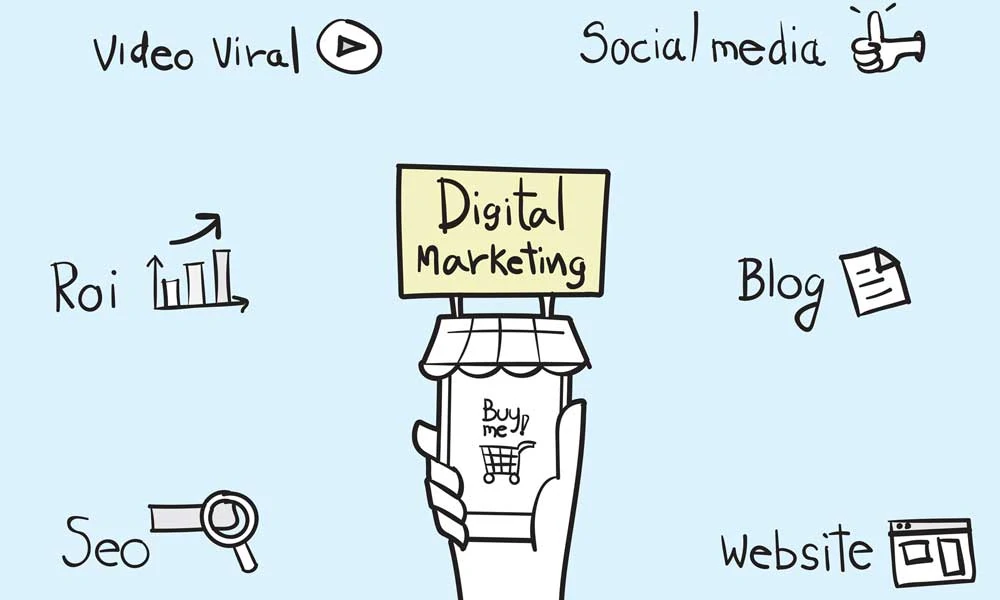 Digital Marketing and Internet marketing all are the same. 
It refers to marketing your brand or company through online mediums such as social media platforms, websites, email marketing, written content, video content, paid advertising, and more. 
Digital Marketing is evolving every day!
Importance of graphic design in digital marketing
As I said before, Graphic Design in the form of communication between the company and the audience. 
An effective graphic design is equivalent to a thousand words. 
Every business uses graphic design in every stage of their business to spread their message to their customers and the audience.
Without a perfect design, the business might not be able to highlight its product and increase its customer base on the location, which ultimately affects the business and profitability of the company.
For example: Designing an ad banner, brochure, and flyer designs to inform about your new product to the audience and sending new offers via email to the existing customers. Graphic design plays a vital role in business.
Graphic design is vital for any business to display their brand stories. 
It communicates with design more than words.
A simple and unique design using a suitable font, colour, and style can help to portray your message to the audience effectively in less amount of time.
Creative Graphic design works do wonders in digital marketing campaigns. 
The concept of using creative visual content has always been a method mainly to conciliate the target market. 
Graphic design improvement in a concert of the foremost fundamental factors that are affecting the success of a digital marketing campaign.
In a busy world, consumers had a little glance at the time to notice your brand Ad. 
Let me ask you a question. How much time do you spend on Instagram or Facebook? 
How many sponsored ads do you remember? 
How many ads have you clicked?
Digital Marketing is delivering visual concepts and content to convert the targeted audience into buyers.
In Digital Marketing, Graphic Design is used to present the company's ideas into creative visual content. 
This could be effective communication between the company and the targeted customers.
In my personal experience, I follow five steps to do successful digital marketing using graphic design
Build a brand personality to the business
Brand Planning Strategy
Deliver your message by creative visual design
Stay one step forward from the competitor
Advertise and market in a creative way
Build a brand personality to the business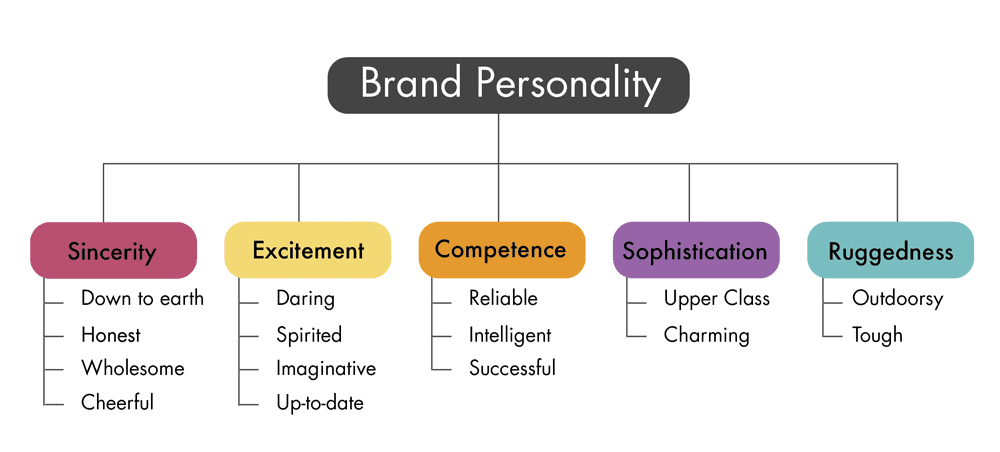 First of all, a business needs a logo; It is the face of the company. 
It should be an essential requirement for any business to create a brand identity. 
Companies need the services of graphic designers who specialise in designing a memorable logo and brand identity.
Remember, the Logo is not the brand. 
It just represents your brand. Building trust is an essential one for the brand. 
Logo and brand identity doesn't make your brand unique. 
It makes your brand more authorised in the market, develop credibility and trust among the customers. 
Graphic designers are well versed to choose font, colours, shape, placement of CTA, building good digital brand personality to your business successful in an online world.
Building a method for your brand is as important as the other aspects of your business. 
Having the ability to intelligently plan out and dictate your brand personality could be an essential service that the most influential graphic design companies can provide. 
Graphic design companies can assist you with the brand-building materials and components you would like for fulfilment. 
Your brand may be a direct reflection of your company which is why the varied factors like the colour scheme and logo integration are so vital.
Deliver your message by creative design
As I said above, practical design is equal to a thousand words. 
Graphic designers have an essential role in conveying your message about your product or service to your audience in a creative way.
Visual illustration leaves an incredible impact on a customer's mind. 
As per stats, a visual illustration receives more attention than any usual content. 
A powerful graphic helps to draw in more traffic within the first instances and also keep them engaged.
Customers must get the texture of what the brand is up to. 
A thoughtful and inventive design captures the audience's attention and keeps them engaged. 
Through pictures and graphics, one can share a story to explain how your product has brought smiles to the shoppers. 
These little gestures can more precisely share through graphics instead of just written content.
Another advantage of graphic design is Storytelling. 
People spend much time on social media. 
You can utilise social media to convey your brand message as creative crafting stories using graphic design throughout your products. 
Always create stories around your niche because the niche market is reliable and more comfortable to deliver your message to the targeted audience.
Stay one step forward from the competitor
Sale
1-Page Marketing Plan
Dib, Allan (Author)
English (Publication Language)
232 Pages - 05/05/2018 (Publication Date) - Page Two (Publisher)
Find your competition who sells or markets the same product or service as your business. 
Customers evaluate both you and your competitors before making a purchase. 
Analyse your competitor and always stay one step forward from the competitor.
Is your business dying in the online world?
Didn't get the expected result on PPC? 
It's because your competitor is doing better than you. 
In the digital world, Graphic design is the most important to the online business. 
If your business doesn't have a high-quality graphic design that many competitors enjoy and your online business might suffer. 
The primary purpose of graphic design in digital marketing to make your brand shine with confidence and to deliver your offers and messages creatively.
Advertise and Market your brand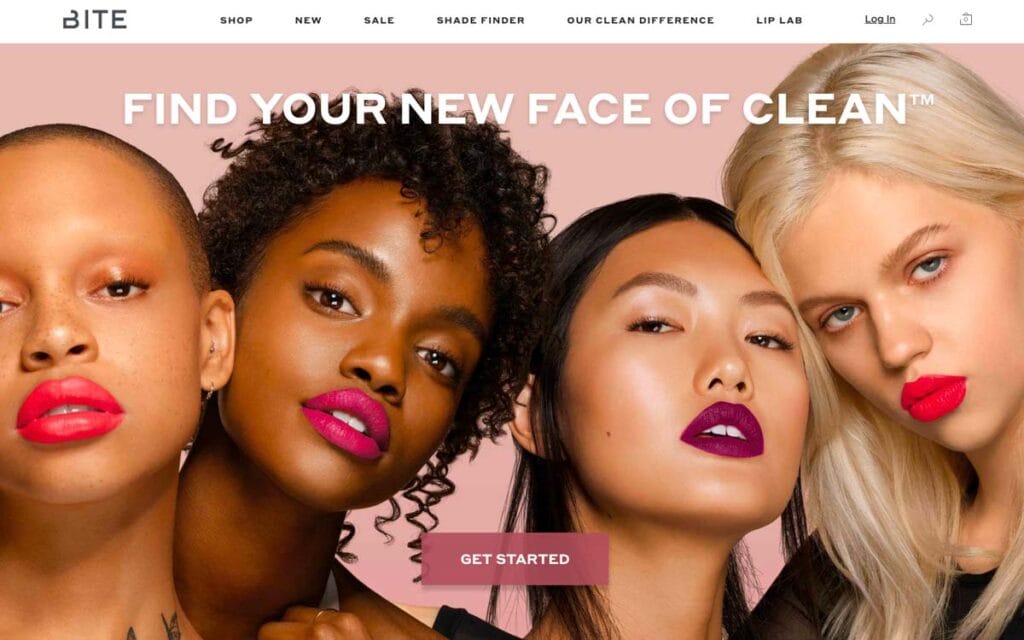 Digital advertising is a concept that almost every business must confront. 
Marketing your services and online business is more straightforward when you've got a powerful graphic design agency behind you. 
People spend 3 to 4 hours on Facebook and Instagram per day, so humans are visual creatures. 
People will get attracted to uniquely visual things. 
With a high level, creative designs make people to get engaged with your company that deliver high-quality product and services.
Most of the successful companies invest in influencing the decision-making process of their target audience. 
Designers who create graphics for advertising and marketing purposes work directly with decision-makers and marketing professionals. 
The designer will take care of colour, size, placement of Cost per Acquisition, and give good digital experience to your targeted audience. 
Include creativity in every aspect of advertising and marketing such as using graphic design in flyers, email templates, every social media post and ads banners, brochures, postcards, blogs, newsletters.
Advertising campaigns are about building the profile of brands or driving consumers through a specific direction to shop for a company's products or services. 
The visual appeal of the graphics is essential because of the message it puts across. 
The visuals are deliberately engineered to appeal to the emotions and intellect of the people it hopes to succeed in.
Conclusion
Graphic design plays a vital role in digital marketing and business. 
A creative graphic design is the pillar of your company. 
You should utilise your graphic design in the best way possible, which can promote the company objective and establish brand recognition. 
Graphic design is necessary for a successful business to boost sales. 
The primary impression that a graphic design makes on viewers is of crucial importance in drawing their attention towards a business. 
We know that digital marketing and graphic design are not inseparable.
Subscribe and leave your comment. Let me know How is this article useful for you.
Author Bio: Saiful Ameen, Founder of Welsbee Graphic Design Studio. He is a mechanical engineer and his passion for designing graphics. He started his career as a freelancing graphic designer in 2014 while doing his UG. Also, a certified Digital Marketer. He is an active user of LinkedIn and Instagram You can reach him @ameens_saif
Last update on 2022-05-26 / Affiliate links / Images from Amazon Product Advertising API