How to Know You are Hiring the Right Graphic Designer
The graphic designer you hire can make or break your business's branding efforts.
They are responsible for creating the marketing materials that will attract customers to your company, so if they make one wrong move, it could drive those customers away.
Of course, you want a graphic designer who is going to get the job done and do it the right way.
However, how do you find the best person for your particular project?
Locating a good graphic designer can be a tricky process.
Fortunately, several clues will let you know whether or not a designer is the best fit for you.
You will know they are The One if:
1 – They have an amazing portfolio
Their graphic design portfolio is your first clue as to whether you want to work with them.
You should always examine their previous designs carefully to make sure their work is high-quality.
Notice the type of work they have done in the past, too; if they have samples that are similar to your project, that is a good indicator they will be able to meet your needs.
Someone who claims to be a logo designer but only has five logos in their portfolio probably does not have as much experience as they are trying to portray.
However, someone with an extensive logo portfolio will be right up your alley.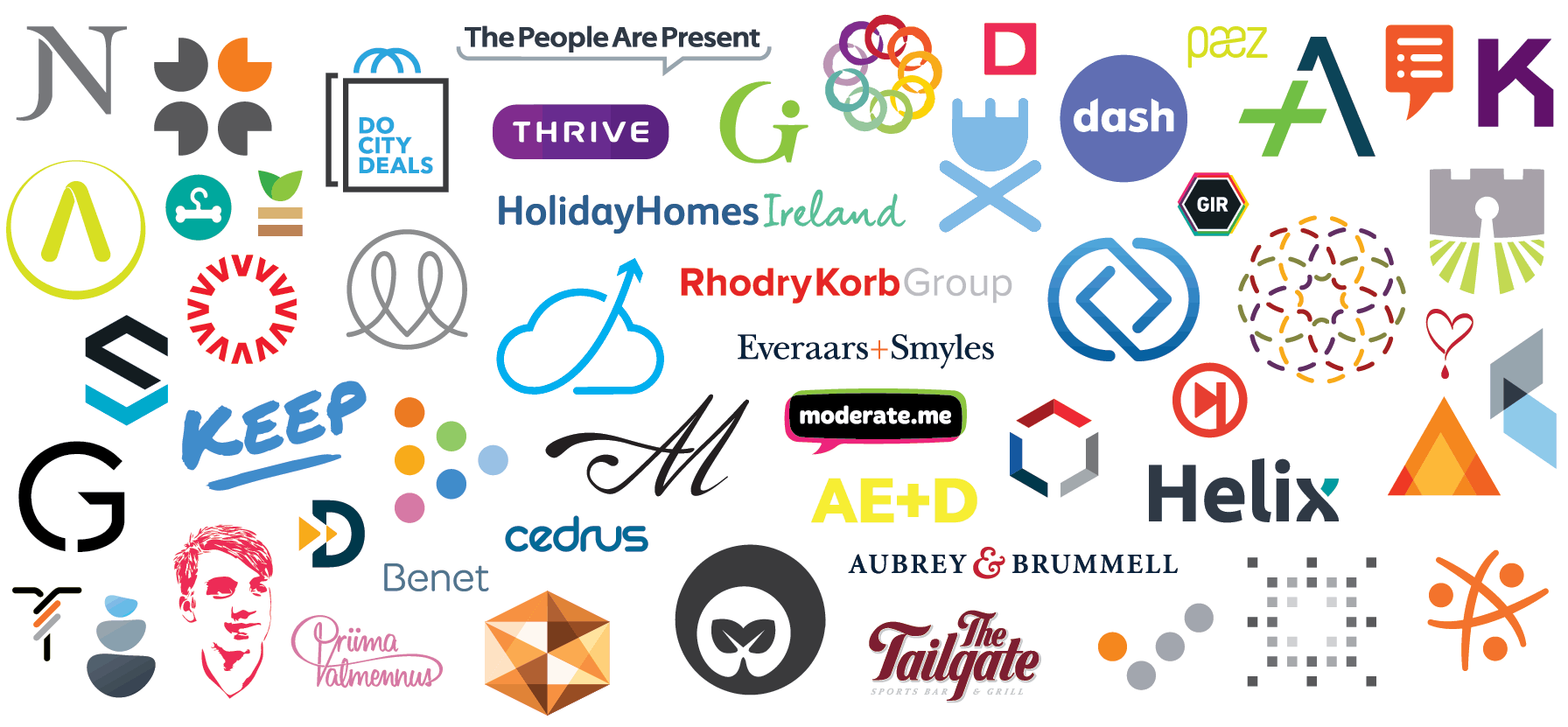 2 – They are experienced in the right type of project
Every project has a "scope," the designated amount of work that needs to get done.
You might just need a logo, or you might be looking for someone to create an entire brand identity.
You want to be sure your designer can handle the size of your project.
If they specialise in brand identity assignments, they probably don't want to update just one little logo.
Also, if they specialise in creating logos, it is likely to be a bad idea to ask them to design all of your printed marketing materials to boot.
Once you know that the designer can handle the scope of the project, check to see if they have done any work with others in your industry before.
If they have worked on similar design projects with similar companies, they will have a better understanding of your business.
Someone with experience will know how to choose the right colours, typography, and other design options for your industry.
It is imperative to find a designer who can cater to your needs and create the most suitable designs possible.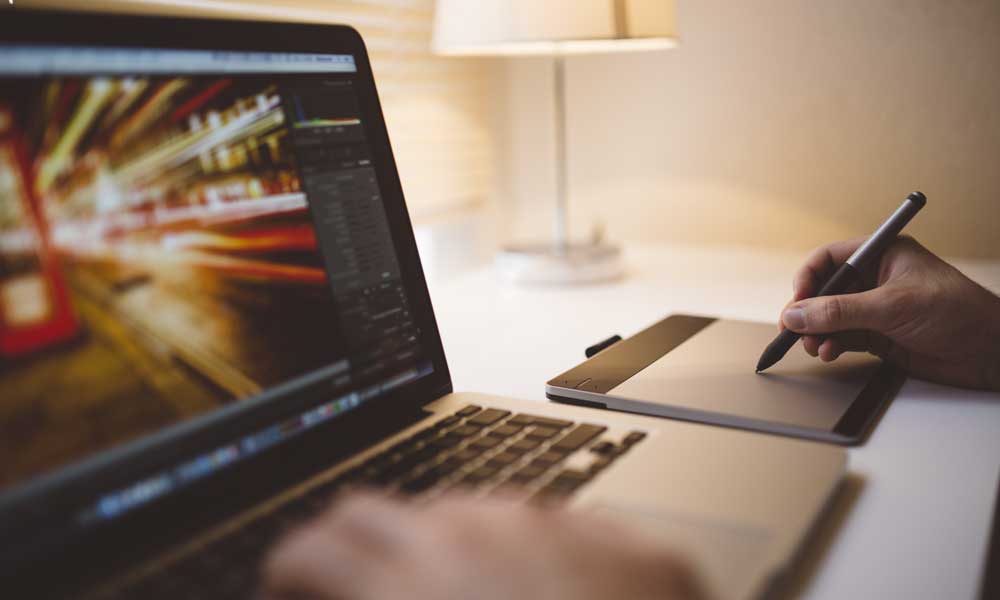 3 – They have good reviews
Most crowdsourcing websites give clients the option to leave feedback in the form of star ratings and reviews, so if you are searching for a designer on these platforms, you can look for the candidates with the best reviews and ratings.
Google reviews are another helpful tool for finding out what people think about a designer you are considering.
Since this feedback is not controlled by the designer or the crowdsourcing platform, you can expect pretty accurate feedback from this venue.
Last but not least, you can count on a good designer to provide this information for you.
They should have a testimonials page on their website like this one, where you can read reviews and case studies from past clients.
When reading reviews, look for customers who had projects similar to yours.
This will give you a better feel for how the designer will achieve your goals since you can see how they produced the same results for someone else.
4 – The price is right
This sounds like a "well duh" statement, but you would be amazed by the sheer number of clients hire designers based on generic pricing or no pricing at all.
It just sets you and your designer up for failure, because it is virtually impossible for you to get (or the designer to give) your money's worth when you have no idea what your project is worth.
It is important to set your budget first.
If their graphic design services cost double what you are willing to pay, there's no sense contacting them.
Setting a budget gives you a starting point for finding and approaching creatives.
Once you have a budget, you should begin checking the designer's website or portfolio for pricing.
Since pricing is often customised for each project, it can be tough for designers to set exact prices.
However, they can offer starting prices for common projects, or place a quote tool on their website.
If a designer does not make their pricing readily available, beware.
That is a pretty good indicator that they will have hidden fees or upcharges later.
5 – They are willing to interview
Most people think hiring a designer is a take-it-or-leave-it thing.
Either you hire them based on their portfolio, or you move on to the next one.
However, you can interview a graphic designer just like you would do for any other professional worker.
After all, you would never think about hiring a contractor to build your house without meeting them first—in the same way; you need to meet the person who's going to build your brand identity.
Contact the graphic designer to set up a meeting before you hire them.
Alternatively, if you plan to hire someone who will be working remotely, request that they join you in a Skype call.
Interviewing a designer gives you a chance to ask the right questions to gauge their ability.
You will learn more about their experience than you can find out by just reading a profile online, and you will get a chance to learn more about their personality to make sure you enjoy working with them.
You may even request that they complete a test project as part of the interview.
This does not mean giving them your whole project; just ask them to complete a small task so you can see what will be like to work with them.
6 – You are comfortable with their experience level
Just like any other field, there are designers with a broad range of experience, from veterans with 30 years on the job to rookies who are fresh out of design school.
It is important to consider how your designer's skill level will affect the project and to be sure that you are comfortable working with them.
If you have got a good idea of what you need for your project, you may want to hire a new designer.
They will often work cheaper but can still be great at what they do.
For instance, a design student created the famous Nike swoosh symbol.
Keep in mind, though, that new designers are more likely make rookie mistakes and may need more guidance from you.
If you are getting ready to spearhead your first major design project, you might have better luck working with a designer who has a few more miles under their belt.
Someone more experienced will be able to answer your questions and give you guidance—which is extremely helpful if you are struggling to choose the best direction for your branding.
7 – You are clear about your expectations
There are lots of mistakes clients make that frustrate the designers they hire, complicate projects, and cause trouble in general—and unclear expectations are one of the worst things you can do.
Designers need clear communication to deliver the results you want.
If you tell them that your marketing needs a minor update when what it needs is a massive overhaul, there is going to be frustration on both sides.
The designer will feel misled if you do not communicate clearly.
Moreover, you will certainly feel frustrated when the project takes longer and costs more than the price that your designer originally quoted to you.
It is best to avoid all that confusion by telling your designer exactly what you need upfront.
Make an outline of everything your project entails and have it ready to go when you start interviewing designers.
If you are not sure what you need, it is okay to tell them that.
A good designer can look at the resources you do have and help you develop them into a clear path for your brand identity.
8 – Striking a deal with the right Graphic designer
Sticking to these guidelines is vital.
Since there are so many designers who work at various price points and experience levels, you need to have some criteria in place to find the one who is right for you.
Of course, looking for a designer who meets all these criteria can feel a little bit like hunting for a unicorn.
It may take some time to connect with them.
However, that is okay.
It is a natural part of any design project.
After all, you want to make sure you get great results—and you want to avoid all the lousy designers who are just out to make a quick buck.
Once you do find that mythical artist who can deliver exactly what you need, congratulations are in order!
Now it is time to write up a contract and let the branding begin.