I decided recently to update my own Brand Guidelines template that is sent to clients upon completion of a project. This lists the 'rules' of consistency, so the customer knows how to use their new files correctly and successfully.
Simple guidelines, tips, what not to do, colour and typefaces are all essentially packaged into one PDF that they can refer to later, or pass on to another designer.
A few months back Graham Smith did something nice and released a free brand guidelines template to the design community, and I thought it only fair to do the same – his can be found here by the way.
Living in Adobe Illustrator for my logo design services, it's comfortable and therefore logical for my template to be illustrator-based. InDesign would be the recommended software for page layout, but that adds a step to the process.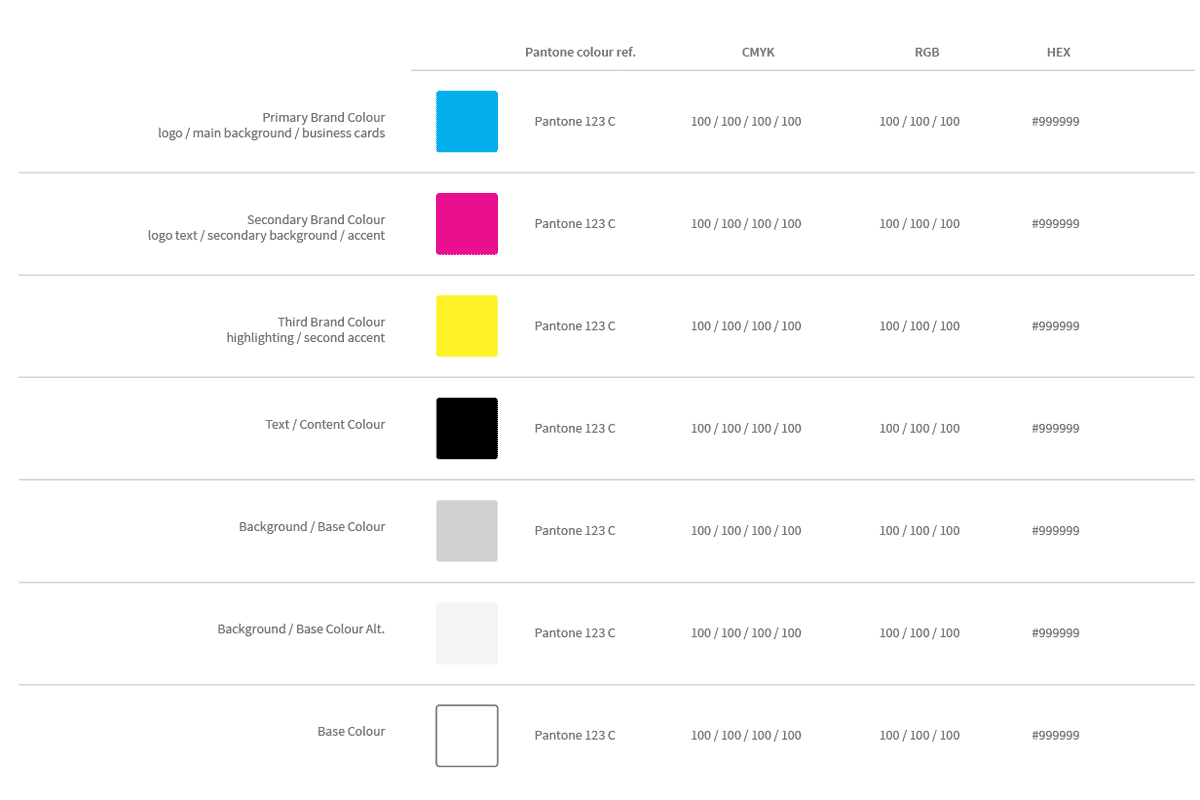 Please note, this is a general branding document that can be edited regarding design, content, and arrangement of pages/sections.
I am more than happy for you to tweak and improve these, I'd like to see the results and post them for others to see.
Anywhere you see my logo (Inkbot Design) I suggest using the client's logo – again, feel free to play with the layout to best fit your options. My logo doesn't adhere to the guidelines; it's just a placeholder.
The content itself is, in sections, generic and will work for any project but I recommend changing and personalising as best possible for the intended client.
It's taken a days work, but using templates is a long-term time saver, nevermind keeping your documents consistent (good for branding). I doubt this will ever be finished however as I tweak and develop it for further potential.
It is a good starting basis, though. The fonts (Avenir) should be embedded for editability, but I can't guarantee it will render the same on everyone's machine.
In these case, simply switch the content areas to a font you have installed already.
Any suggestions for improvement or development of this template would be much appreciated. Leave a comment below or get in touch.
I am grateful to others that have helped me in the past by providing free resources to the community. Hopefully, this can assist you.
Even if you don't use this exact file, there may be bits and pieces that could be worthwhile to include in your documents, so check it out, it is free after all!
If you find this branding template useful I would appreciate you sharing on Twitter or Facebook; even a +1 would be great!
Feel free to check my Brand Design Services while you're at it.