Top 10 Famous Logo Designers and Their Iconic Logos
Logos are one of the most vital parts of a brand's identity. A great logo immediately relays what a company does and stands for in a simple, recognisable way. Behind the symbols we see daily are talented designers who have shaped some of the most well-known visual identities in the world.
This post will discuss ten famous and influential logo designers and their iconic work. From Paul Rand's minimalist IBM logo to Michael Bierut's iconic Mastercard, these designers have crafted logos that have stood the test of time. Their logos have become Symbols of industries and cultural touchstones recognised instantly by people around the globe.
Some famous designers shaped visual culture in the middle of the 20th century, while others still influence logo design today. They came from various backgrounds, from large agencies to solo freelance careers, but they all understood how to design simple, memorable, and highly effective logos.
The logos featured in this post have fascinating stories behind them and were created by designers who pushed visual communication forward. Read on to learn more about ten famous logo designers who made some of the world's most iconic brand identities we still see daily.
1: Paul Rand – The Master of Modern Logos
Paul Rand was one of the foremost pioneers in logo design. His innovative, minimalist aesthetic profoundly influenced contemporary graphic design and shaped the evolution of modern corporate identity. Born in 1914 in Brooklyn, New York, Rand had an illustrious career spanning advertising, education, and logo design for over five decades. However, his most enduring legacy remains his iconic logos for major American corporations that are still recognised today.
Rand believed a great logo should project a brand's essence in the simplest, most distilled form. At a time when most commercial graphic design featured cluttered Victorian embellishments, Rand broke new ground with his clean, geometric, and minimal style. His logos emphasised visual harmony through asymmetrical balance, hand-drawn type, and integration of image and text.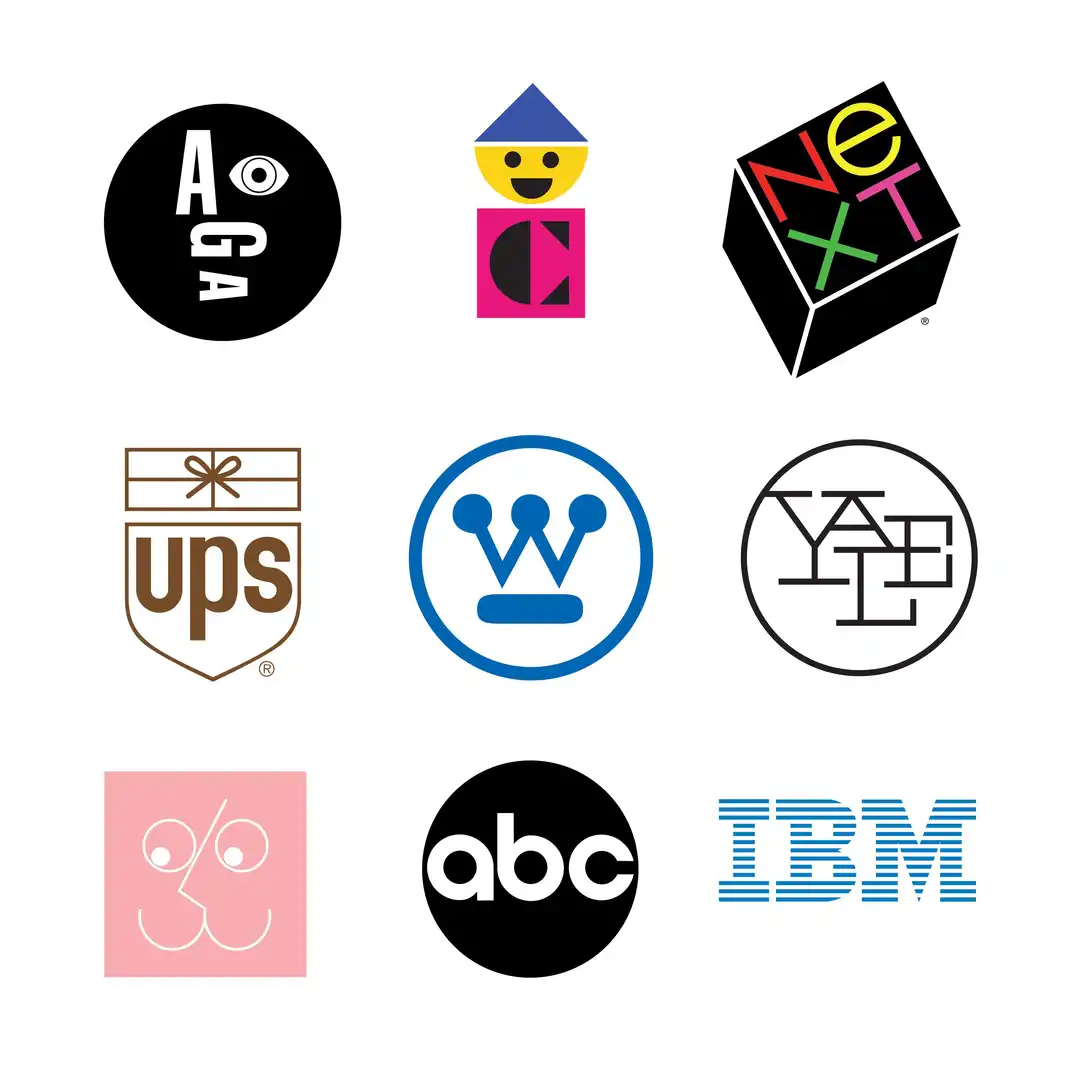 Rand's revolutionary vision is best exemplified through his iconic logos for corporations like IBM, UPS, and ABC. The striped IBM logo created in 1956 propelled Rand to fame for its ingenious use of negative space to spell out the company name. The UPS logo introduced in 1961 boldly blended kinetic shapes with bespoke typography. Rand's ABC logo accentuated movement and energy through its simple condensed letters. These logos established Paul Rand as a vanguard of modern corporate identity design.
By pioneering a minimalist and conceptual approach to form, functionality, and typography in logos, Paul Rand helped evolve logo design from ornate and literal to minimal and abstract. His distilled visual identities created brand recognition through symbols and colours rather than obvious names. Rand's work exemplified the "less is more" aesthetic that came to define late 20th-century graphic design and remains powerfully influential today. No designer since has so profoundly shaped the trajectory of contemporary logo design.
2: Saul Bass – Minimalist, Yet Impactful Logos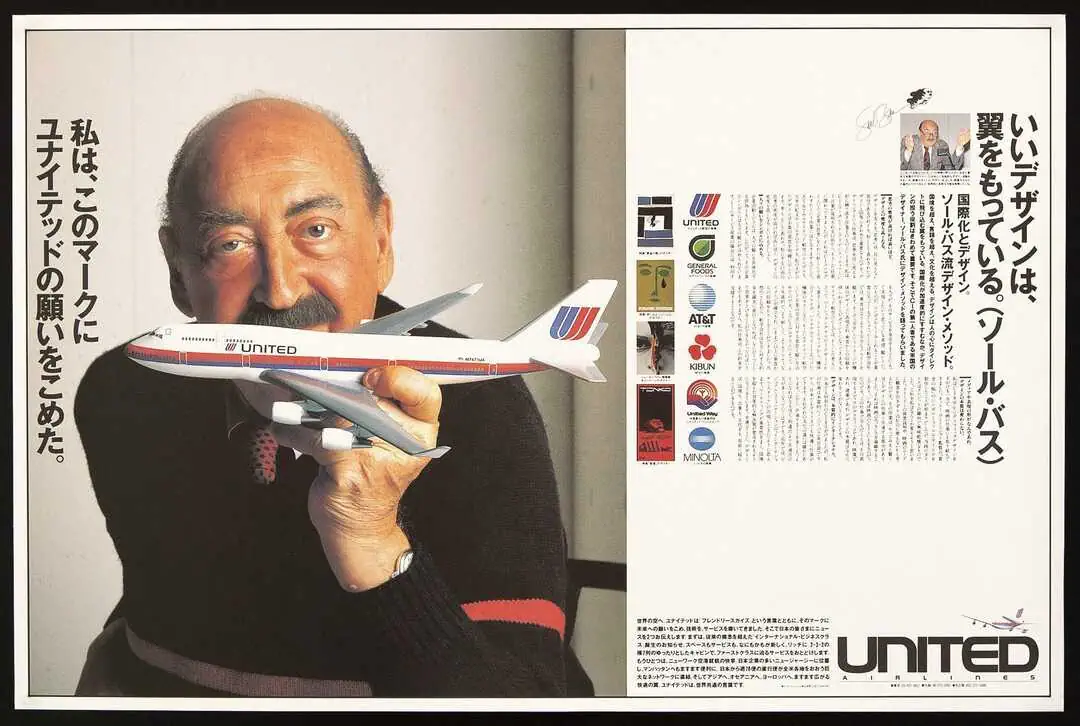 Saul Bass was an American graphic designer and filmmaker who revolutionised logo and title sequence design. Though he created a diverse body of work across numerous mediums, he is best known for his iconic symbols and opening title sequences that captured the essence of a brand or film in a minimalist, symbolic way.
Some of Bass' most famous logo designs include those for AT&T, Kleenex, United Airlines, and Warner Communications. For AT&T, he designed the simple, elegant image of a bell in 1969. The bell evoked AT&T's telecommunications history while feeling bold, modern, and approachable. For Kleenex, his stark, geometric design reduced the Kleenex tissue to its essential form – a circle – in a memorable pop-art style. The logos he designed were impactful in their simplicity, communicating the core of a brand at a glance.
Beyond logos, Bass revolutionised film title sequences by treating them as an integral storytelling device rather than a mere afterthought. His opening titles for films like The Man with the Golden Arm and Anatomy of a Murder used inventive typography and imagery to set the mood and advance the narrative. These sequences had an indelible influence on subsequent generations of filmmakers.
Though he passed away in 1996, Saul Bass' legacy continues to be felt today. His aesthetic of minimalism and abstraction transformed mid-century advertising and design and shaped the visual identities of many significant corporations still in use. His belief that a great logo or title sequence should capture the spirit of its subject in a bold, symbolic manner remains an inspiration to designers across all disciplines. Bass proved that one can maintain visual impact when embracing simplicity in design.
3: Milton Glaser – The Creator of "I ♥ NY"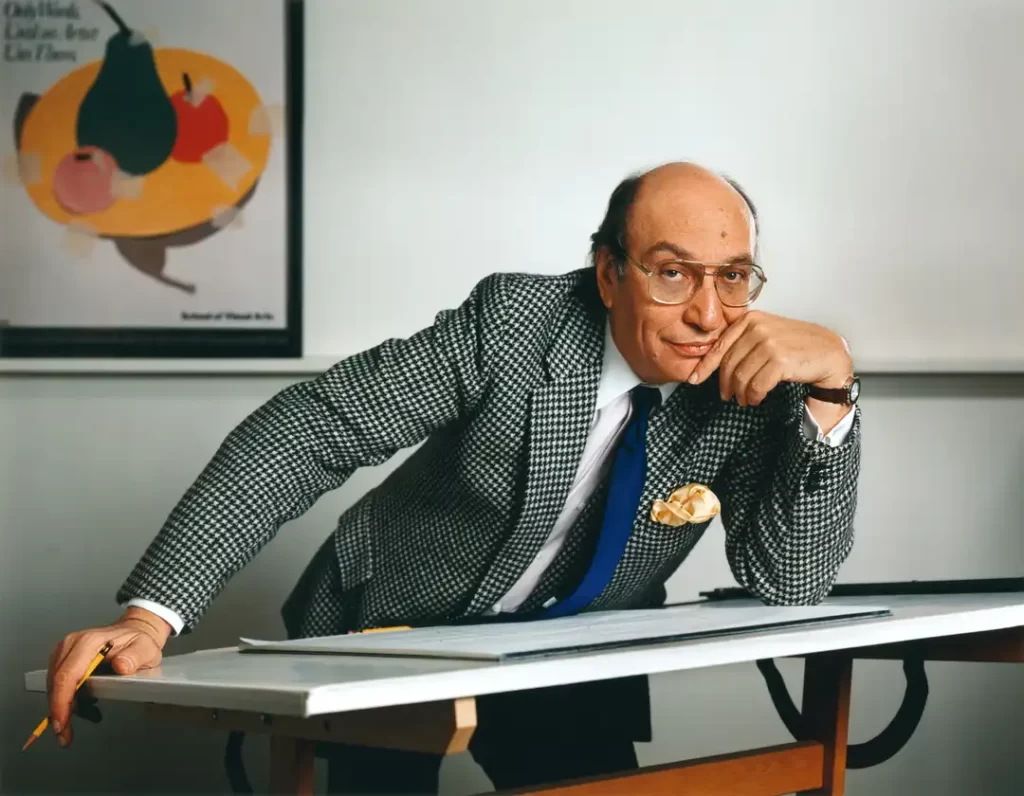 Milton Glaser, a luminary in graphic design, boasts an illustrious career brimming with remarkable achievements and a profound legacy that continues to influence the design industry. One of his most iconic contributions to the world of branding and design is the universally acclaimed "I ♥ NY" logo. This design masterpiece has transcended geographical boundaries and become a symbol of universal affection for the vibrant city of New York.
However, Glaser's impact extends far beyond this single emblematic creation. His design prowess shines brightly through an extensive portfolio that spans a broad spectrum of industries. Notably, he lent his artistic vision to pop culture by crafting distinctive logos for DC Comics, the powerhouse behind beloved superheroes like Superman and Batman. These logos encapsulate the essence of these iconic characters, showcasing Glaser's ability to infuse brand identity with the spirit of the product.
Additionally, his design wizardry graced Brooklyn Brewery, where he conjured a visual identity that captured the spirit of this renowned craft beer establishment. Through his creative genius, Glaser translated the brewery's essence into a logo that resonates with beer enthusiasts and connoisseurs, symbolising craftsmanship and quality in the brewing world.
Beyond his accomplishments, Milton Glaser's legacy is a testament to his boundless creativity and deep-seated affection for typography. Typography, often overlooked in design, held a special place in Glaser's heart. He recognised it as a potent tool for conveying messages and evoking emotions. His mastery of typography allowed him to infuse his designs with a distinct voice and personality, setting his work apart from the mundane.
In conclusion, Milton Glaser's indelible mark on the design world extends far beyond the "I ♥ NY" logo, although this creation remains an enduring emblem of his genius. His ability to encapsulate the essence of diverse brands in his designs and his profound appreciation for the art of typography cements his status as an icon in graphic design. His legacy inspires budding designers, reminding them that effective strategy transcends aesthetics—it tells a story, captures emotions, and leaves an indelible impression on the world.
4: Massimo Vignelli – The Minimalist Maestro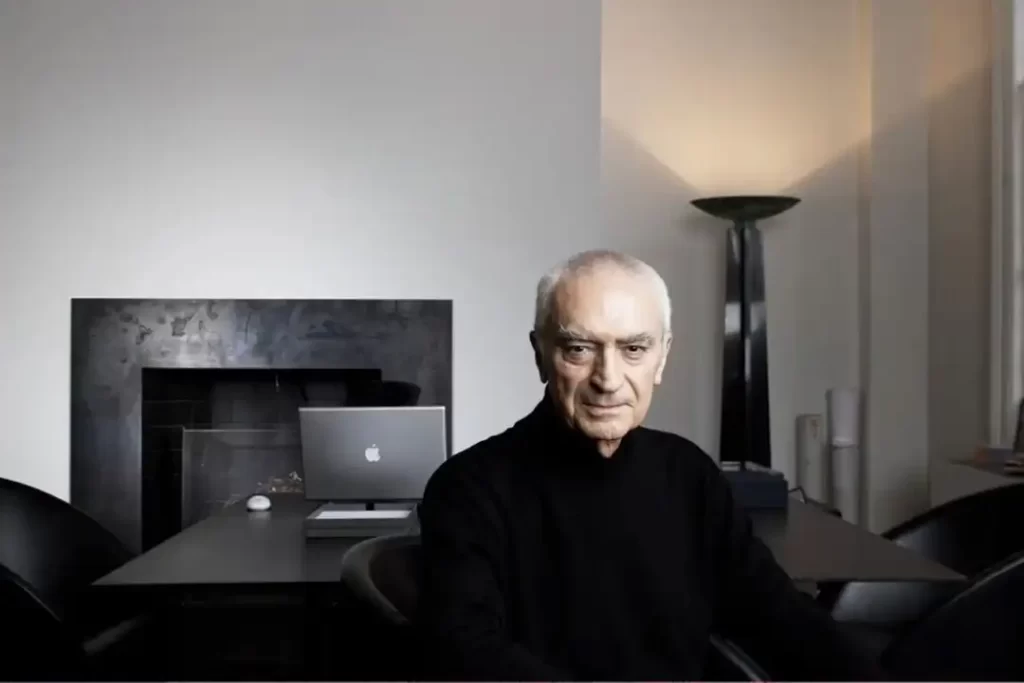 Massimo Vignelli, an illustrious Italian-born designer, is celebrated as a trailblazer who brought the tenets of minimalism to the forefront of the design world. His birth in Milan in 1931 marked the inception of a legacy that would forever champion the elegance found in simplicity and redefine the boundaries of design.
His unwavering commitment to minimalism profoundly shapes Vignelli's enduring legacy in design. He believed that true beauty lay in the essence of simplicity and that design should be a harmonious blend of aesthetics and functionality. His design philosophy embraced the idea that good design should be enduring and purpose-driven, transcending fleeting trends. This unwavering dedication to minimalism became a hallmark of his work.
Vignelli's influence on the world of branding is nothing short of revolutionary. He wielded the design elements of grids, clean lines, and an unwavering focus on typefaces as his tools to craft visually striking and enduring brand identities. His meticulous attention to detail ensured that every element of his designs had a specific purpose, conveying the brand's essence as efficiently and elegantly as possible.
Moreover, his deep-seated belief in the timelessness of design is vividly reflected in his branding work. Vignelli's creations were not just aesthetically pleasing; they were functional and possessed an enduring quality that transcended the ephemeral nature of design trends.
Massimo Vignelli's design genius found its most enduring expression in creating iconic logos. His most celebrated works include the logos for American Airlines, Bloomingdale's, and the New York City Subway system. These logos serve as timeless exemplars of his minimalist approach, their simple yet powerful designs standing as a testament to the enduring impact of his work.
The American Airlines logo, with its iconic red and blue eagle, epitomises Vignelli's ability to distil the essence of a brand into a striking visual identity. Similarly, Bloomingdale's logo, a brown shopping bag with a distinctive serif, "B," captures the essence of this high-end department store with understated elegance. In the case of the New York City Subway system, Vignelli's iconic subway map, characterised by its clean lines and straightforward typography, remains a quintessential piece of design that simplifies the complexities of the city's transit system.
In conclusion, Massimo Vignelli's pioneering spirit and devotion to minimalism have left an indelible mark on the design world. His meticulous craftsmanship and an unwavering commitment to simplicity and functionality redefined branding and logo design. The logos he created continue to resonate with audiences, standing as enduring symbols of his design philosophy, which champions the idea that less is often more and that the beauty of design lies in its ability to transcend time and trends.
5: Chermayeff & Geismar – The Collaborative Innovators
The legacy of Ivan Chermayeff and Tom Geismar stands as a shining example of the extraordinary outcomes that can emerge from creative collaborations. It was in the year 1957 that these visionary designers joined forces to establish their design firm, setting in motion a transformative journey that would leave an indelible mark on the world of logo design and branding.
At the heart of Chermayeff and Geismar's enduring success was their unwavering belief in the remarkable power of collaboration. Their partnership exemplified the fusion of artistry and strategy, resulting in a body of work that transcended the ordinary and pushed the boundaries of design. Their collective genius gave birth to a diverse and impressive portfolio encompassing everything from corporate logos to brand identities and even extended into environmental graphics.
Among the many jewels adorning their portfolio, several logos have etched themselves into the annals of design history. Notable among these are the timeless logos they crafted for Chase Bank, National Geographic, and Showtime. These iconic symbols are a testament to their exceptional ability to distil the essence of complex brand identities into visually compelling and profoundly meaningful representations.
Chase Bank: Banking on Timeless Simplicity
The Chase Bank logo, a masterpiece born from the minds of Chermayeff and Geismar, is a prime example of their design philosophy. With its distinctive blue octagon, this logo encapsulates the idea of stability, trustworthiness, and forward momentum. Its simplicity belies the careful thought and craftsmanship invested in creating an image that resonates with millions of customers worldwide.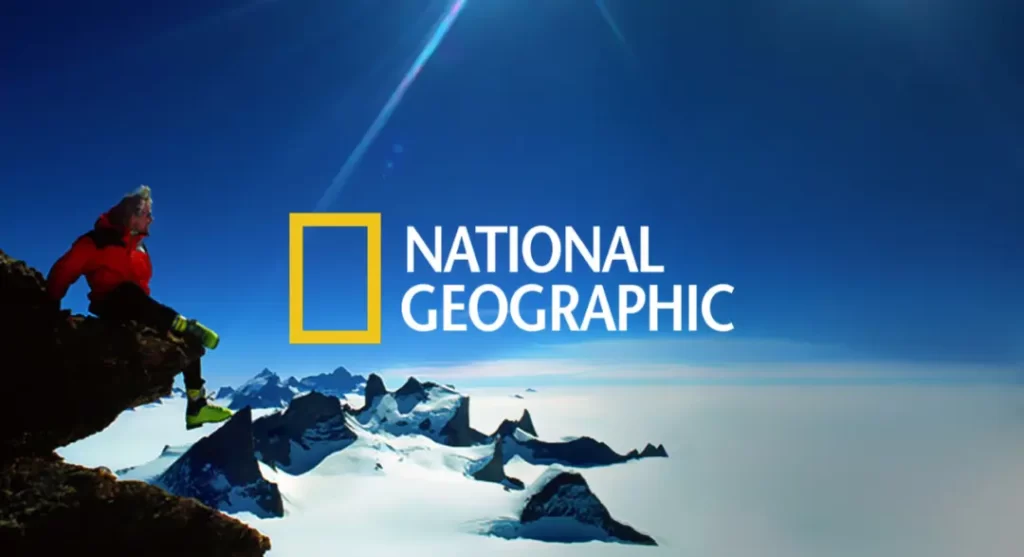 National Geographic: A Window to the World
For National Geographic, Chermayeff and Geismar crafted a logo that is nothing short of an iconic emblem of exploration and discovery. The elegant and instantly recognisable yellow border surrounding the magazine's iconic yellow rectangle has become synonymous with the spirit of adventure and the quest for knowledge. It serves as a visual passport to the wonders of our world.
Showtime: Entertaining Simplicity
In entertainment, Showtime's logo is a masterpiece of understated elegance. The bold lettering in a striking red hue, underscored by a subtle drop shadow, conveys a sense of excitement and drama. This logo has become a symbol of quality programming, captivating audiences with its ability to communicate the essence of entertainment in a single glance.
The partnership of Ivan Chermayeff and Tom Geismar was not merely a collaboration; it was a fusion of two brilliant minds that reshaped the design landscape. Their ability to distil complex concepts into visually stunning and universally understood symbols inspires designers and marketers alike. Chermayeff and Geismar's work is a testament to the enduring power of creative partnerships, proving that when exceptional talents combine, the results can transcend time and inspire generations.
6: Alan Fletcher – The Artistic Visionary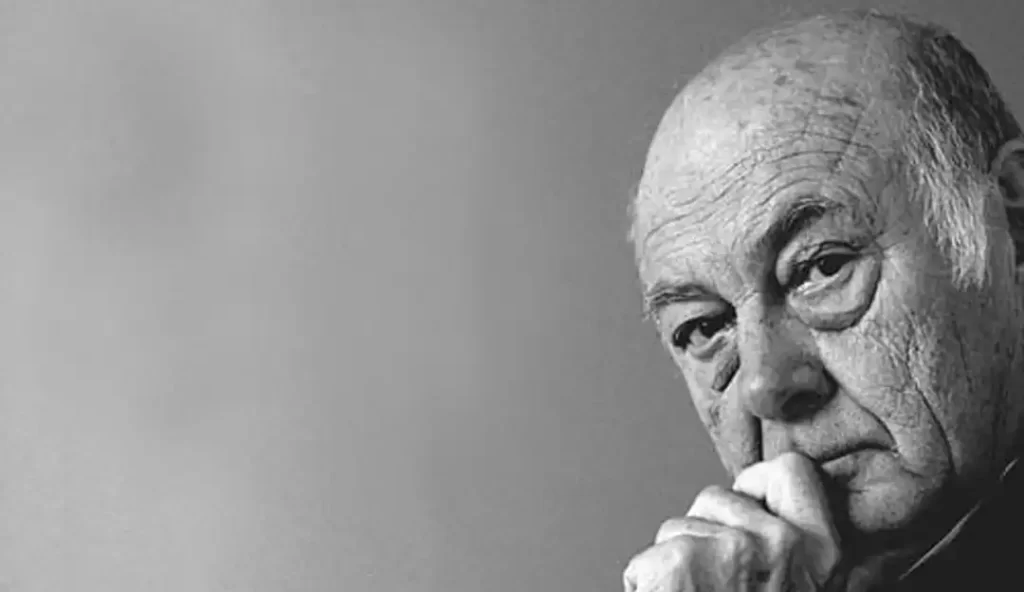 Born in Nairobi, Kenya, in 1931, Alan Fletcher was not just a designer but a proper design visionary. His remarkable ability to effortlessly fuse artistry with design set him apart in graphic design. Fletcher's influence is still palpable today, as he redefined how we perceive logos and corporate branding.
Alan Fletcher's approach to logos went far beyond mere corporate symbols; he transformed them into captivating works of art. He firmly believed that a logo should do more than represent a brand; it should narrate a compelling story, elicit profound emotions, and challenge the boundaries of conventional thinking.
Fletcher saw the potential of logos as powerful visual stories capable of conveying a brand's essence in a way that transcended traditional marketing. He understood that a well-crafted logo could evoke nostalgia, intrigue, or humour. His logos were visual poetry, speaking to the viewer's subconscious and leaving a lasting impression.
Alan Fletcher's portfolio is a testament to his artistic brilliance and commitment to pushing design boundaries. His most celebrated creations are the logos he crafted for renowned organisations like Reuters, the Victoria and Albert Museum (V&A), and Phaidon.
The Reuters logo, a prime example of Fletcher's innovative thinking, marries simplicity with depth. It's not merely a stylised "R" but a symbol that captures the essence of news reporting: dynamic, swift, and informative. This logo isn't just a corporate identity; it's a visual statement about the nature of journalism.
The V&A Museum logo, another masterpiece by Fletcher, encapsulates the museum's commitment to the arts. The interplay of typography and the iconic ampersand symbolise the museum's diverse and ever-evolving collection, inviting visitors to explore the richness of human creativity.
Phaidon's logo, designed by Fletcher, is a brilliant representation of the publisher's commitment to art and culture. The playful arrangement of letters, resembling book spines, evokes a sense of curiosity and discovery. It's a logo that invites you to explore the world of knowledge and creativity within the pages of their publications.
Alan Fletcher's legacy in the design world extends beyond his created logos; it encompasses a profound philosophy that urges designers to think beyond the ordinary. His ability to blend artistry with design forever changed how we perceive logos, elevating them from symbols to powerful storytelling tools. Fletcher's work serves as an enduring source of inspiration for designers worldwide, reminding us that great design is not just about aesthetics; it's about making a lasting impact on the human experience.
7: Herb Lubalin – The Typographic Trailblazer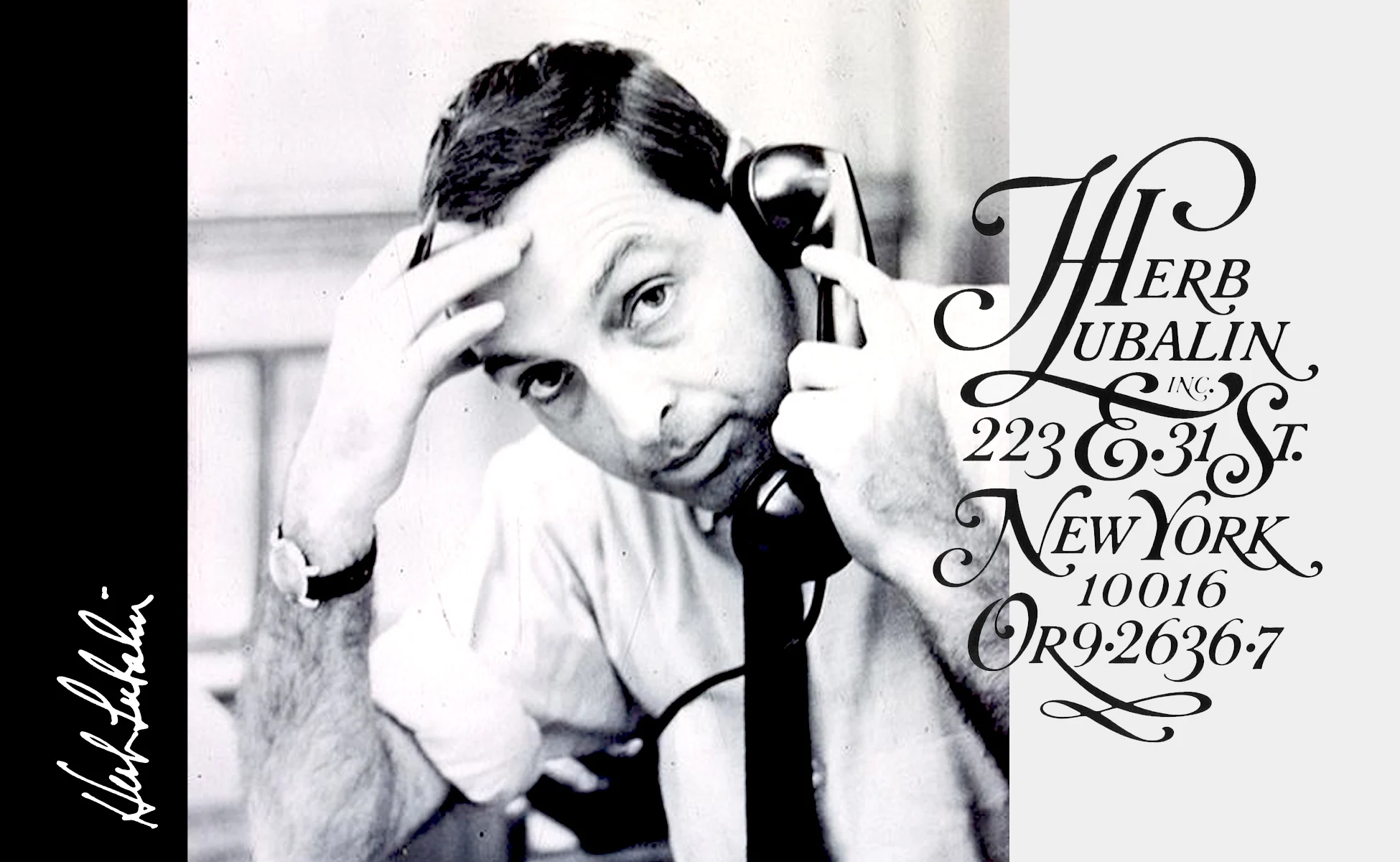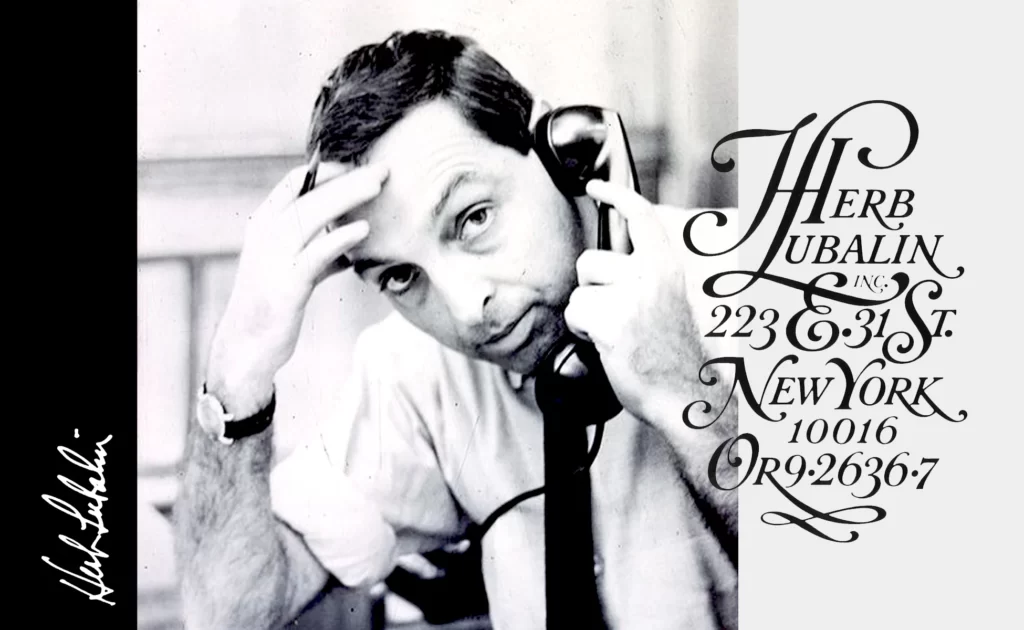 Herb Lubalin, a luminary in the world of typography, was born in 1918 in the vibrant heart of New York City. Throughout his illustrious career, he demonstrated an unrelenting commitment to the art and science of typography. Lubalin's groundbreaking contributions have left an indelible mark on the field and revolutionised logo design and visual communication.
Herb Lubalin's approach to design was nothing short of visionary. At a time when typography was often viewed as a practical element in design, Lubalin elevated it to a sublime art form. His work exuded a deep appreciation for the subtleties and intricacies of letterforms. To him, typefaces were not mere tools for conveying words; they possessed an innate ability to narrate stories and evoke emotions independently.
Lubalin believed that typography was more than just arranging letters on a page; it was about creating an experience for the viewer. He explored the boundaries of typography, pushing the envelope to discover new ways to convey meaning through letter shapes and arrangements. His innovative approach breathed life into fonts, transforming them into powerful tools for communication.
The legacy of Herb Lubalin lives on through his iconic typographic logos. These logos are timeless examples of his unparalleled mastery of typography and its potential in logo design. Let's delve into a few of his most notable creations:
Avant Garde: Lubalin's design for Avant Garde magazine is a testament to his ability to infuse type with personality. The logo's bold, geometric letterforms radiate a sense of avant-garde sophistication, perfectly encapsulating the spirit of the publication it represents.
Mother & Child: The Mother & Child logo is a poignant display of Lubalin's typographic genius. The intertwining letters form an elegant and evocative visual of a mother cradling her child. Lubalin demonstrates how typography can transcend words and speak directly to the heart through this logo.
American Typewriter: Lubalin's design for the American Typewriter logo is a masterclass in capturing the essence of a product through typography. The logo echoes a typewriter's sturdy, no-nonsense reliability, using typefaces to convey a sense of trustworthiness and durability.
Herb Lubalin's contributions to typography and logo design are nothing short of legendary. His belief in letterforms' expressive power reshaped how designers approach typography today. His iconic logos continue to inspire and serve as a testament to the enduring impact of his work. As we explore the world of design and typography, we can't help but be grateful for the lasting legacy of this typography maestro, Herb Lubalin.
8: Wally Olins – The Branding Guru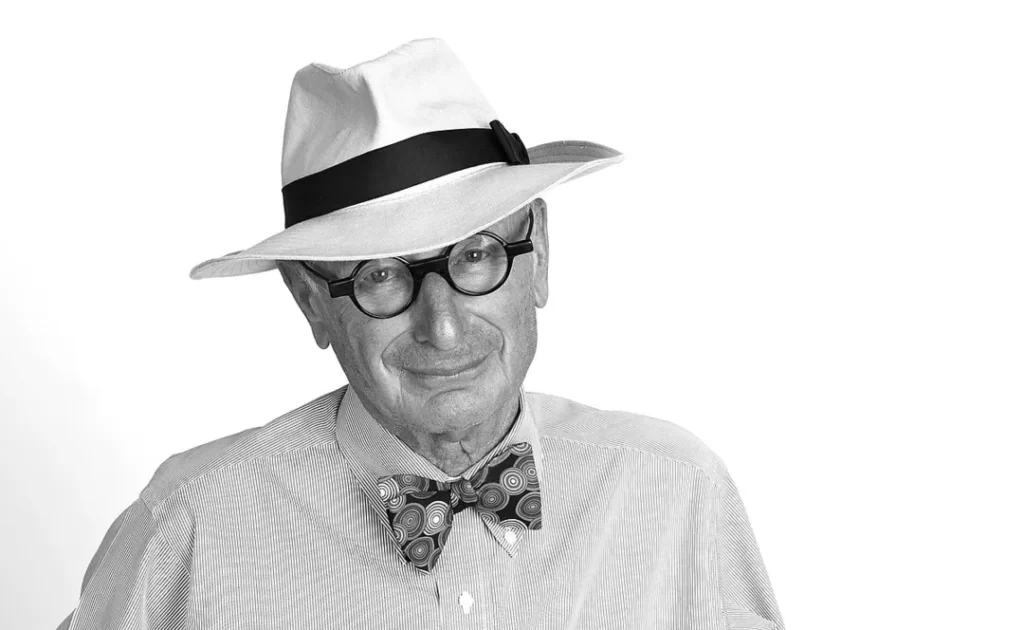 Wally Olins, a distinguished British branding expert, was born in 1930 and left an indelible mark on the world of branding through his visionary insights. Unlike many of his contemporaries, Olins believed that branding transcended mere logos and aesthetics; for him, it was an intricate process of shaping a brand's identity and perception.
Olins fervently advocated for a holistic approach to branding, a perspective that has since become central in marketing. He firmly grasped that a brand's identity stretched far beyond the design of its logo, touching upon every facet of its existence. In Olins' view, it encompassed not only visual elements but also the brand's messaging, values, culture, and the experiences it offered its customers.
In his pursuit of a holistic brand identity, Olins was a trailblazer. He recognised that successful branding was about cultivating a comprehensive and cohesive brand narrative resonating with the target audience. This meant aligning all aspects of a company's operations, from its products or services to customer interactions, with a consistent and compelling brand story.
Branding Success Stories by Wally Olins Wally Olins left an indelible legacy by collaborating with prominent brands such as BP, Renault, and Tate. Through his unique approach to branding, he played a pivotal role in redefining their identities and helping them establish profound connections with their audiences.
BP: Olins' work with BP transformed the oil giant's image from a conventional fuel company to a more progressive and environmentally conscious entity. His branding strategy emphasised transparency, corporate responsibility, and sustainability. This shift resonated with consumers' changing values and helped BP navigate complex environmental challenges.
Renault: Olins had a hand in reshaping Renault's identity as well. Under his guidance, Renault evolved from an automobile manufacturer to a symbol of innovation and style. This transformation boosted Renault's global appeal and positioned it as a frontrunner in the automotive industry.
Tate: Olins' collaboration with Tate, the renowned art institution, highlighted his versatility in branding. His approach breathed new life into Tate's brand, making it more accessible and engaging to a broader audience. The institution's image shifted from being perceived as elitist to a place that welcomed art enthusiasts from all walks of life.
Wally Olins' profound understanding of branding as a holistic experience revolutionised how businesses approached their identities. His work with iconic brands is a testament to the enduring impact of his visionary perspective, solidifying his place as a luminary in the world of branding. In today's dynamic and competitive market, Olins' principles guide brands to shaping meaningful and enduring connections with their audiences.
9: Lindon Leader – The Subtle Genius
Lindon Leader, a luminary in graphic design, has left an indelible mark on the industry with his ingenious approach to logo design. Born in 1953, Leader's design philosophy centres around the profound impact of hidden symbolism, a philosophy that has elevated his work to iconic status.
At the heart of Lindon Leader's design ethos lies the brilliance of hidden symbolism. He believes that a logo can transcend mere aesthetics and become a vehicle for conveying profound messages. This philosophy has propelled him into the echelons of design greatness, earning him recognition worldwide.
The FedEx Logo: Lindon Leader's Masterpiece Among Leader's myriad accomplishments, perhaps none shines as brightly as his masterpiece—the FedEx logo. What appears as a simple arrangement of letters conceals a stroke of design genius. Nestled within the negative space between the lowercase "e" and "x" is a subtle yet powerful arrow. This concealed arrow is not just a clever design element; it is a symbol of forward movement and speed, perfectly aligned with the essence of the FedEx brand.
The FedEx logo serves as a masterclass in the art of subtlety and hidden meaning in design. Leader's ability to infuse depth and significance into what might seem like a straightforward logo is a testament to his skill and creativity. This logo is not merely a visual representation of a brand; it is a visual narrative, a story of progress and efficiency that resonates with viewers on a subconscious level.
In graphic design, Lindon Leader's work with the FedEx logo exemplifies how a logo can transcend its physical form to become a symbol that communicates a brand's values, aspirations, and essence. It serves as a reminder that behind every great logo, hidden treasures of meaning may be waiting to be discovered, just as Leader did with the arrow in FedEx's logo. Lindon Leader's legacy is a testament to the enduring power of design to shape perceptions and tell compelling stories through the art of hidden symbolism.
10: Michael Bierut – The Contemporary Visionary
Michael Bierut, a distinguished figure in graphic design, boasts an impressive portfolio of achievements that have left an indelible mark on the industry. Among his notable accomplishments, Bierut has lent his creative genius to crafting iconic logos for renowned entities such as Saks Fifth Avenue and Verizon. However, his impact goes far beyond the visual allure of these logos; it resides in his profound commitment to a strategic approach to logo design.
What sets Michael Bierut apart in design is his unwavering belief that logos should be more than just aesthetically pleasing. They should serve as compelling narratives, capable of forging deep and lasting connections with their target audiences. Bierut's work exemplifies the transformative power of thoughtful design, illustrating how it can serve as a vehicle for conveying a brand's essence and message.
When examining Bierut's creations, it becomes evident that he views logos as dynamic vessels for storytelling. Rather than being mere symbols, his logos encapsulate the essence of the brands they represent. Each curve, line, and colour choice is meticulously considered to convey a visual identity and a narrative that resonates with consumers. This approach goes beyond the superficial, diving deep into the core values and aspirations of the brand.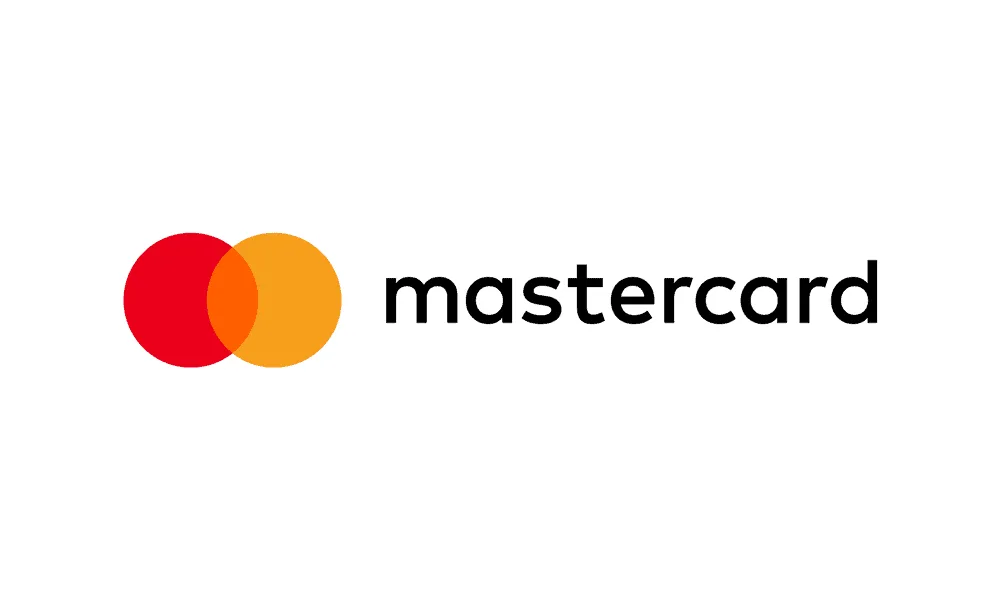 Take, for instance, his work for Saks Fifth Avenue. The iconic "S" emblem he crafted is not just a stylised letter; it's a symbol of luxury, sophistication, and timeless elegance. It tells a story of luxury and exclusivity, inviting customers into a world of high-end fashion and unparalleled shopping experiences. This strategic design choice elevates a mere logo to a brand-defining masterpiece.
Similarly, Bierut's logo for Verizon goes beyond the confines of corporate branding. It encapsulates the brand's mission to connect people and communities, to facilitate communication, and to bridge gaps. The simplicity of the checkmark, meticulously balanced and elegantly integrated with the company's name, conveys reliability, trustworthiness, and a sense of forward momentum. In this way, Bierut's design becomes a visual embodiment of Verizon's commitment to connectivity.
Therefore, Michael Bierut's legacy lies in his remarkable visual creations and revolutionary logo design philosophy. He has shown us that logos can be instruments of storytelling, capable of communicating the essence of a brand in a profound and meaningful way. His strategic approach has reshaped the design landscape, emphasising the importance of connecting with audiences on a deeper level.
In essence, Michael Bierut's work serves as a testament to the transformative power of design when infused with strategic intent. His logos are not mere graphics; they are compelling narratives that speak volumes about the brands they represent, leaving an indelible impression on the collective consciousness of consumers.
Conclusion
These top 10 famous logo designers have left an indelible mark in the ever-evolving branding landscape, shaping how we perceive and interact with brands. From the timeless simplicity of Paul Rand to the hidden brilliance of Lindon Leader, their contributions have redefined the art and science of logo design. As we continue to witness the evolution of branding, we can only anticipate what future logo designers will bring to this captivating field.
Famous Logo Designers FAQs
Last update on 2023-09-22 / Affiliate links / Images from Amazon Product Advertising API