7 Reasons Why You Need Good Design in Marketing Your Business
The most successful companies are aware of the importance of prioritising a good design for any of their marketing efforts.
As businesses enter into the golden age of design, one can picture out how digital marketing is greatly influenced by the many design elements that make up a brand's identity, look, and feel.
More than good content, 80% of small and medium business owners believe in the power of having a visually-appealing website.
According to recent statistics, 94% of consumers do not like websites that have poor graphic designs.
Attractive visual graphics keep the visitors engaged and can help improve the typical attention span of web users by 50 milliseconds, more or less.
More importantly, at least 46% of site users equate the visual appeal of a website to the credibility of the company.
Over the next five years, 67% of survey respondents are expecting that graphic design will continue to play a significant role in the success of any industry.
Because the design becomes the reflection of the company, the right course of action is for a business owner to consider having a good design for marketing materials, logo, and even on the use of unique colour schemes.
There is much work that goes into the development of good design.
"Stop being average and do something that no other brand is doing."
By nature, humans develop familiarity with things that stand out.
Your brand must invest in raising the quality of your marketing campaigns by having exceptional designs.
It has become a necessity for brands to embed a good design into traditional business practices.
Good design creates a significant impact on business results.
It has become a secret weapon by which loyalty is created more than helping the brand stand out.
Don't underestimate the value of good design for your business' brand and promotions. – Winnow Creative
Here are 7 points that best explain why a good design can go a long way in making a great impression.
1 – Good Design Elevates Your Brand.
A good entrepreneur never underestimates the customer.
In today's standards of appealing websites and marketing visual materials, it is apparent that audiences have become quite discerning when it comes to identify between good and bad design.
Being able to convince a potential customer to stay and explore the website and your content is an achievement in itself.
Putting it All Together – Being conscientious about design and user experience can create exceptional returns for your business. – QuickSprout
This spark of interest immediately draws the customer in and will fuel their desire to learn more about your brand.
By having a professional-looking design, your brand's message becomes more compelling.
The air of professionalism translates to confidence in the quality of the products and services that you offer.
A good design means transforming a brand from feeling 'a little tired' to look more versatile, recognisable & professional.
Adams Multilingual Recruitment Logo Redesign case study.
2 – Good Design Communicates and Delivers Your Values.
Good design speaks a lot about the company's professionalism, product quality, and market position.
Every piece of creative that is released on your visual content says something about your brand.
To encourage people to trust your brand, a good impression must be made.
It is essential that customers can relate your brand to both comfort and value.
Being able to deliver the company's core values through a professional design develops a positive and trusting impression that is good for the business.
By guiding a subscriber's eye down the page to your CTA, you'll encourage them to click through to explore more of what you have to offer, resulting in better brand awareness, more web traffic, and ultimately more sales. – Campaign Monitor
A good design can make your brand look bigger, trusted and reliable.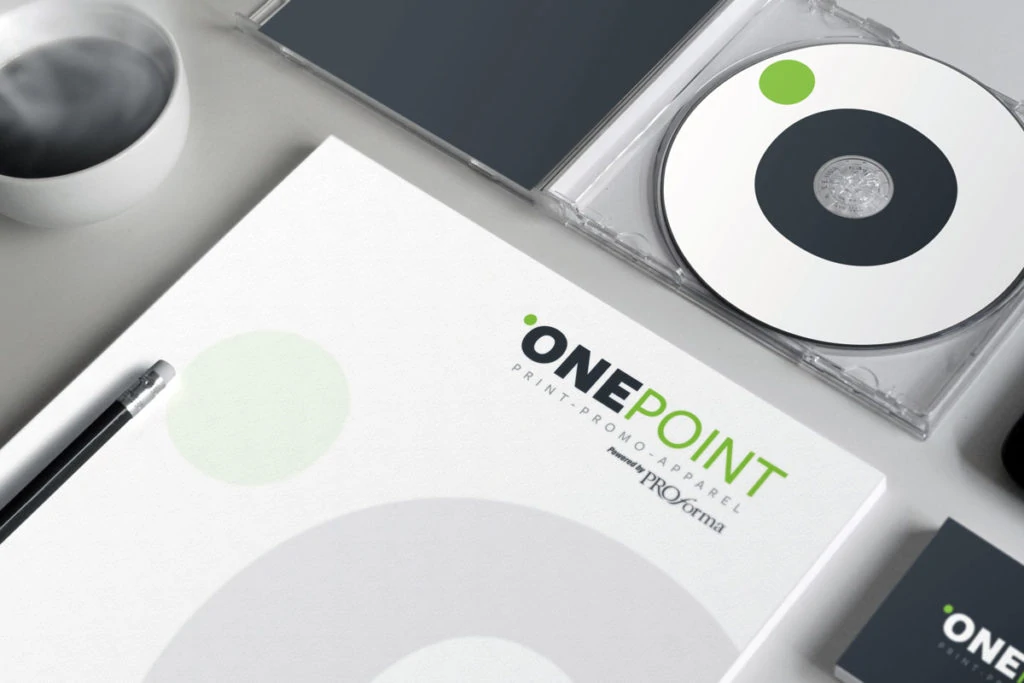 OnePoint Logo Design & Branding case study.
3 – Good Design Can Influence Customer Perception.
With so many brands to choose from, great design can be a useful tool to connect with potential customers in a meaningful and emotionally-driven way.
Reaching the audience on an emotional level can significantly influence their behaviour.
Customers, sometimes unknowingly, make a purchase just because they think that a brand looks familiar.
The design builds credibility and brand recognition by creating a consistent visual language, providing an instant connection to your services or offerings. – Winnow Creative
By creating designs that are impactful and memorable, you can make a valuable connection that can help secure consumer loyalty.
By striving to reach the customers' hearts, you can better communicate your shared values and retain a more significant customer base.
"Smart packaging helps its targeted consumers feel an emotional attachment to a brand."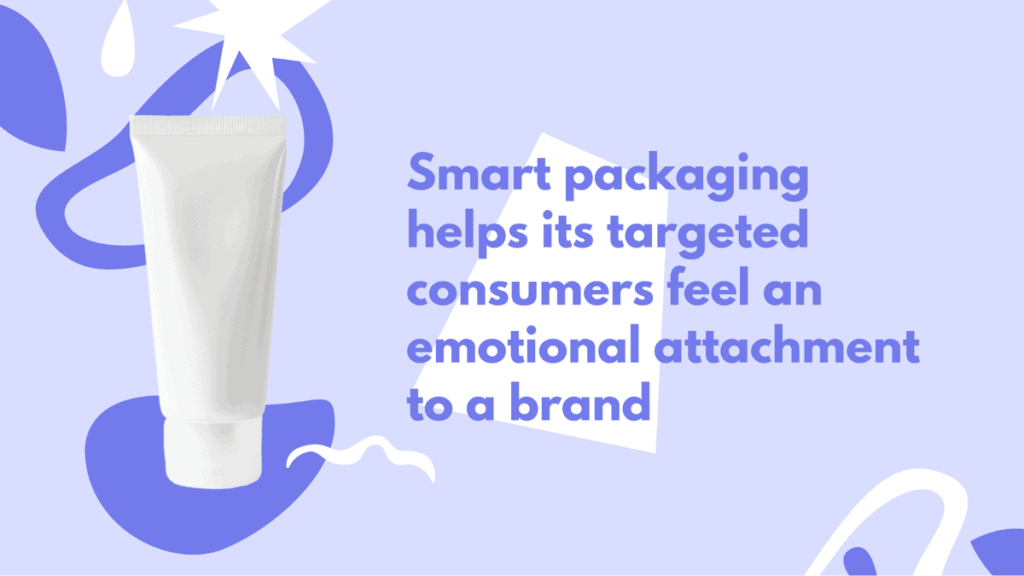 Learn How Product Packaging Affects Buying Decisions
4 – Good Design Makes Your Campaigns Visible.
Design is not always about the looks, but more on how it works and the best marketing campaign only works when it gets the right traction.
This is only possible if a design can stand out from the rest.
A beautiful and thoughtful design is the only way to make a brand worth noticing.
Elements such as colour and typography can impact trust. (When in doubt, opt for more traditional choices, especially if you have an eCommerce site.) Add other design elements that encourage trust as well such as links to media coverage, testimonials from clients, showing numbers of social media connections, using your own images and photos and creating a website that is yours and not just a template. – Design Modo
An effective design is the best chance that you have in getting any campaign noticed.
Not only should it capture attention but also be able to hold it.
This is why the design must speak of the values that the company is championing for.
It can help the brand smoothly translate the information in a manner that the audience can understand and relate to.
Visual content and images deliver a 650% higher engagement rate than straight text posts.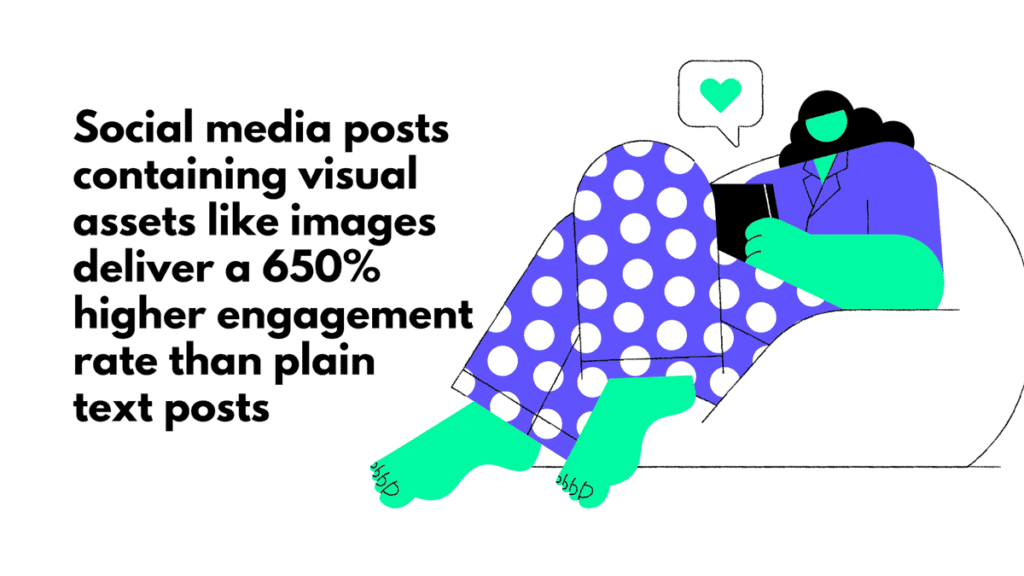 5 – Good Design Broadens Your Target Audience.
The target audience is the primary inspiration that you have in creating a design.
By thinking about how design impacts them, you can come up with concepts that are suited to their perceptions.
It would be great, however, to be able to reach beyond your target.
With a well-planned design, even non-targeted audiences can experience the connection that you want to establish.
With the many ways that content is shared over social media, you are assured of a positive outcome once your target audience can't help but share about your brand.
Here is an interesting stat about how well-designed social media posts influence user engagement: Facebook posts with images have 37% higher engagement. – 99 Designs
You know that the marketing efforts are paying off because the design can improve your reputation and thereby increase your reach.
Having a custom logo design, detail-oriented colouring and layout, legible and eye-catching typography, and unique package design that stands out makes a shareable product or content on social media.
6 – Good Design Drives Conversion.
The ultimate goal of any marketing campaign is to be able to make conversions.
The use of colours, shapes, and the tone that you want to set should be able to create engagement, enough to close a sale.
The use of sound design can influence the conversions and will do wonders in improving ROI.
Beyond a great concept, the design is what gets an emotional response from the customer.
What the customer can see is all dependent on the design that you create.
If you can do it right and be able to tug on their heartstrings, then you can take comfort in knowing that the design made them want to buy your brand.
Internally, good design can create confidence across departments with valuable sales tools, marketing tools, training tools, and visual systems that help organize company processes. – Terminus
A good design can increase a company's revenue up to 18% or more.
Case studies how web redesign affects a company's growth.
7 – Good Design Sets You Apart From The Crowd.
Design is the face of your business.
To instantly create a connection from a sea of competition, you must strive to have a compelling, professional design for your brand.
Being able to show a good design helps in creating confidence for your brand.
It creates a connection that is palpable to the audience.
This connection draws them in and enables them to display desirable customer behaviours.
Good design in digital marketing enhances the user experience (UX) For websites, apps, and other interactive marketing projects, the goal of User Experience Design (UX) is to create the most enjoyable and memorable experience with your product or service. – Parker White
Wrapping It Up
Hours of intensive research, planning, and putting these into action are not always enough.
One thing that you should learn about creating a good design is that it always takes time and with the right people.
If you are looking forward to how a good design can elevate your brand, you might want to invest in a reputable designer.
It is an extra cost, but you must realise that with a professional on the job, most of the guesswork is eliminated.
The best options are developed in such a short time.
Whether you hire an internal designer, get services from a freelancer or an agency, what you must remember is that a properly-trained designer can help in achieving the results that you are aiming for.
To simply put it: good design should be considered a substantial investment.
It helps you stand out and connect with potential customers; hence it should be prioritised as a business decision.
With a good design, your company can have a competitive edge as it drives marketing results to soaring levels.
"Design is how it works." – Steve Jobs – But ultimately what is most important is that design can play a role in why your target audience converts. – Power Digital Marketing
Author Bio: Jenn Pereira is Community Manager of Removal.ai, a new background remover tool that can quickly remove the background from an image within a few seconds using AI Technology. As an experienced web designer and online marketing strategist, her vision is to help, motivate and inspire creative people to learn, share and grow by offering them useful strategies, tips, tools (AI technology) and resources to succeed in their career journey.