How Bad Graphic Design Can Kill Your SEO Efforts
Graphic design is all about stunning visuals and making things look good, right?
That is only partially correct.
While making things look good is undoubtedly one aspect of it, in this online world, it is only a small aspect.
It is about knowing what layouts to use, what colours evoke which responses, and finding the best possible balance between good looks and functionality.
Good graphic design looks good.
Great graphic design looks good and fits the application entirely.
It is something that is essential to get right, especially when it comes to your SEO efforts.
Hang on a second – Google doesn't understand how to interpret images yet, so how could a picture possibly impact your SEO?
Search Engines Are Harder To Fool
Fifteen years ago, that may have been true.
Back then, when search algorithms were in their infancy, all you had to worry about was getting the right words in the proper concentrations to rank highly.
Search engines have grown up since then, and according to Harsha from SEO Tribunal, they now focus more on things like content quality, your bounce rate and your backlink profile.
Moreover, with the advances being made in AI, they have become increasingly difficult to fool.
Now there is no simple formula for winning a top page rank.
In fact, it has become a lot harder because we don't even really know what the rules are.
We understand some of the rules, but basically, all the big search engines tell us is that the sites must offer relevant content.
That sites must meet higher standards and be contextually relevant to searches.
What this essentially means is that all the information is going to be taken into account now, including bad graphic design and UI/UX.
Search engines are getting better at understanding natural language, so specific search terms are becoming less critical.
Also, with the rise of voice search and the improvements of AI in producing accurate results, the way people ask for information is changing.
Think about it for a minute.
If you have to type in a search phrase, you are a lot more economical with the language that you use.
It's work for you to have to type out all those words physically, so you find the shortest way of doing this.
Let's say that you want to find a café nearby; you would type something like "café" and the suburb.
If you can ask your virtual assistant, however, you don't have as much work to do.
So that search would be closer to how you would usually speak.
So, it could be something like, "Where is the nearest café to the corner of Smith and Main Street?"
What does that have to do with SEO?
When the search phrases are short, it is easy enough to predict the kind of sentences that are most likely to be used.
The longer the search phrase is, the less critical the actual keywords are, and the more critical the context becomes.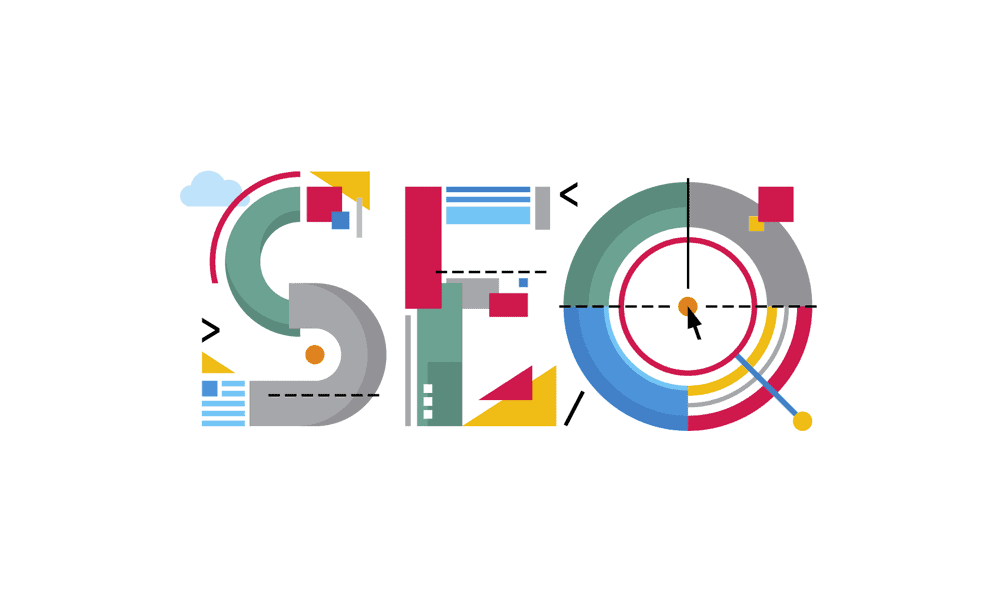 What Does This Mean For Your Site?
That means that you now have to convince the search engine that your site is both relevant to the search term and also credible.
It's a double-whammy.
How do you convince Google that your site is the best option if you cannot tell Google?
You have to show Google instead.
How Do I Show That The Site Is Relevant And Credible?
There are a few factors that we know the search engines take into consideration when ranking sites.
There are a few factors, but the ones we are going to focus on here are the ones that relate directly to graphic design.
A Great First Impression
Much focus is placed these days on providing quality content.
However, even if you create content worthy of a literary journal, it is not going to make any difference if it is not presented correctly.
In real life, we have about 30 seconds to make an excellent first impression.
Web users are a lot more critical and a lot faster to act.
If they land on your site and don't like what they see immediately, they are gone.
Bad graphic design will kill you here because it increases your bounce rate.
A high bounce rate tells a search engine one of two things – either the content was not relevant to the search or the site was not a credible one.
Either way, the site is deemed less worthy, and your page rank drops.
How To Create A Great First Impression?
That's where partnering with a skilled graphic designer becomes essential.
They will know how to layout the content so that it looks pleasing and to ensure that it works in that space.
Here are some basics:
Scannable content: Do you see how we have organised this post? It has been broken up into subheadings. The subheadings have been bolded. People can scan the headings at a glance to get an idea about what the post is about. It's a longer post, but that's okay because they can skip to the sections they want.
No big blocks of text: Look at the paragraphs in this post. At most, they take up three or four lines. The idea is to space the text out nicely. This makes it look less intimidating to read. Imagine for a minute that we hadn't used spacing or used longer paragraphs. It would have seemed much harder to read.
Use great visuals: Pictures are worth a lot more when someone is doing a cursory survey of a site. Say, for example, that you sell subscription boxes. What would be more appealing – a picture of the contents or a list of the materials?
A graphic designer can work with you to create a site that looks inviting.
They can advise against bad graphic design with the right colours, visuals, fonts, and content to use to create that stellar first impression.
Load Times Must Be As Short As Possible
Want to impress Google?
Make sure that the site loads as fast as possible.
Smartphones already outstrip desktops when it comes to internet traffic share.
That trend is set to increase as smart devices become even more affordable.
What does that have to do with load times?
If your site takes longer than 3 seconds to load on a mobile device, you have lost more than half of your visitors.
Moreover, that is before they even look at your content.
Your bounce rate goes up, and your page ranking goes down.
Even worse, if your site is slow in general, it gets penalised by Google et al.
The bad graphic design leaves you with a bloated site.
A bloated site leads to slow load speeds.
Moreover, by now you know what that means.
How User-Friendly Your Site Is
How user-friendly your site is, technically belongs more to the province of your web developer.
We have included it here, though, because a bad graphic design can impact how user-friendly your site is.
Crowding the page, organising the information poorly, and not creating a simple navigation structure are all things that have a severe impact on how easy people find your site to use.
Remember what we were saying about how people didn't like to type out words because it was more work.
The same is true when it comes to looking for information that they want on your site.
If they have to work too hard for it, they are bound to lose interest.
Remember that there is much competition out there and web users know it.
A site that has an obvious navigation structure and is intuitive to use improves the user experience.
It maximises the overall amount of time people spend on the site, and that helps boost your SERP.
Keep People Glued To The Screen
Earlier we spoke about how quality content wouldn't be worth much to you if it were poorly organised with bad graphic design.
We also spoke about how people didn't want to work hard on your site. Here's the thing – they expect you to work hard.
They want content that is entertaining and interesting.
If you are providing written content, it must be well written.
If it is video content, it should be a good quality video.
Also, it has to be something that your target audience wants to read about.
Let's go back to the example of subscription boxes again.
There are several ways to create content for this kind of a site.
You could write all about your company and why you got into the business.
It's an excellent idea for the "About Us" page, but it won't make for riveting reading for most people, will it?
You could write about the benefits of a subscription service, but that is also only going to be useful up to a certain point.
People do understand the advantages of this kind of service.
Now, what if you made the content about the customer instead?
Let's say that your boxes contain art supplies.
Why not, instead of creating content about how beautiful the supplies are, you create a tutorial on getting started with watercolours?
By making the content more generally interesting and focusing on what the client needs, you have a better chance of maintaining her interest and keeping them on the page.
There is a lot more to graphic design than merely making things look pretty.
It takes some skills to get it right.
Partnering with the right graphic designer could be one of the best SEO investments you can make in avoiding bad graphic design.
Infographic URL: https://seotribunal.com/blog/stats-to-understand-seo/
---
If you wish to discuss how we can develop your brand or provide graphic design for your product or business, email us: hello@inkbotdesign.com
Inkbot Design is a Creative Branding Agency that is passionate about effective Graphic Design, Brand Identity, Logos and Web Design.
T: @inkbotdesign F: /inkbotdesign
---