10 Signs You Need A Website Redesign
Your website plays a critical role in developing and upholding your online reputation and increasing your sales and conversions.
However, as an increasing number of people are shopping online, millions of websites are added to the web every year.
As of September 2018, more than 1.90 billion websites exist in the world.
In other words, your business website is facing ever-growing intense competition as we speak.
If your website fails to deliver an excellent user-experience, your prospects are likely to go to your competitor's site.
This is why you need to keep it fresh, agile, relevant, and functional at all costs.
However, building a business website isn't a one-time deal, but an ongoing process.
Yours is also going to need a significant overhaul from time to time.
Recognising the right time to redesign your website can be tricky.
The following ten signs will help you determine whether or not you need a website redesign.
1 – It Takes Forever to Load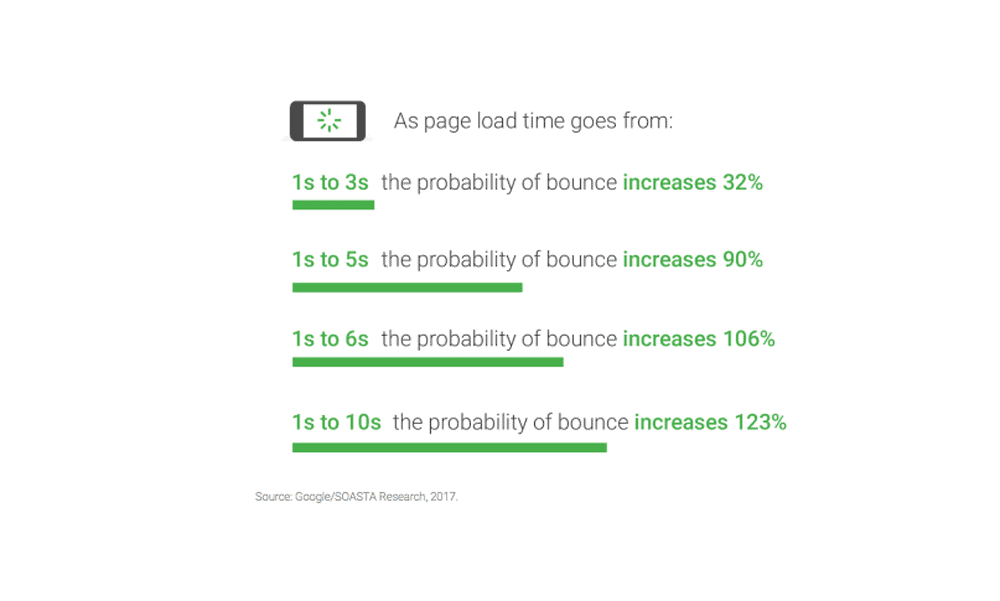 We live in an era where speed is everything.
If your website is taking too long to load, users will turn away from it, and probably never return.
According to Google, as page load time goes from one second to seven seconds, the probability of a mobile site visitor bouncing increases by 113%.
Google also started considering page speed as a crucial ranking factor for mobile searches from July 2018.
Earlier it was limited to only desktop searches.
So, if your website loads slowly, it will unquestionably lose its higher search engine rank.
Lower search engine rank means lower traffic, which in turn, will lead to fewer sales and conversions.
Different factors including large images and media, old site architecture, and poor or no content optimisation can take your site forever to load.
The only way to overcome these issues is a website redesign from the ground up.
2 – Its Prevalence on Social Media is Fading
Social media is one of the primary sources of web traffic coming to your site.
While the number of internet users worldwide in 2018 was 4.021 billion, there were 3.196 billion social media users (nearly 80% of the internet users) worldwide the same year.
If your website fails to build substantial social media presence, you are likely to miss out on a big chunk of web traffic.
People crave not only relevant and informative content but also high-quality posts from business or e-commerce sites.
If your website lacks a sleek and modern look, your social shares will fail to impress your target audience.
Old websites also have limited abilities for blogging and sharing content on social media.
a website redesign can solve these problems to a great extent.
You can include social share buttons and add new features to your blog to share the best content on social media.
3 – It Doesn't Get along with Mobile Phones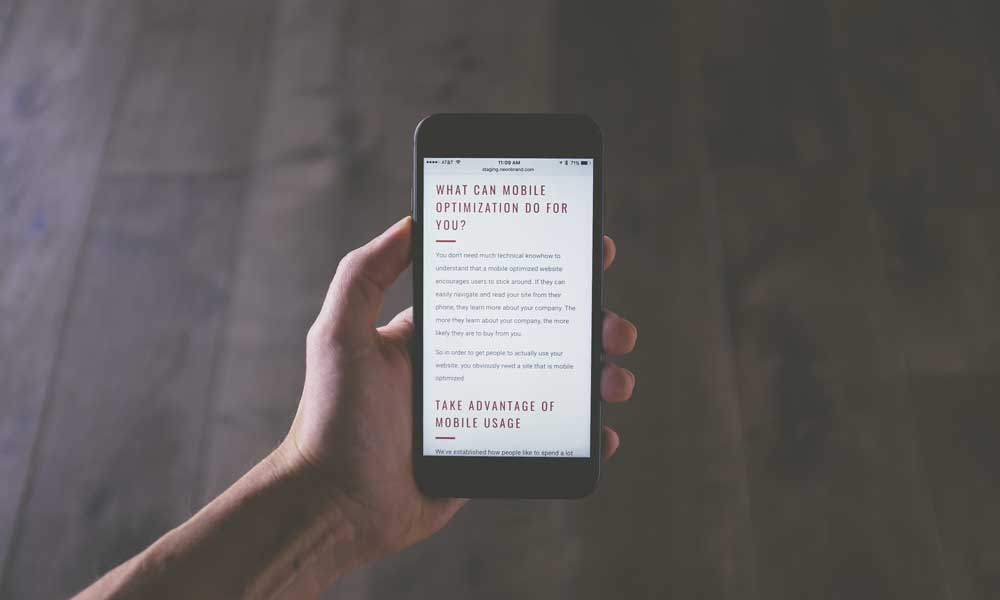 Smartphones and tablets have become our go-to devices to access the internet, especially in the last few years.
From online shopping to making hotel reservations, people do almost everything using their mobiles.
The number of visits from mobile devices witnessed a 6% rise from 2016 to 2017 reaching 63% in 2017, while the percentage of time spent on a site from mobile devices grew by 9% in the same period, reaching 49%.
These numbers are likely to go up in the coming years.
This is why your site needs to be responsive.
The easier it is to navigate on a mobile, the better.
As an old site architecture is less likely to be mobile-friendly, you need to redesign your website as soon as possible.
4 – It Has a High Bounce Rate
Bounce rate is one of the most critical factors that determine the success of your website.
Although there is no ideal bounce rate, website owners should try to keep it as low as possible.
Usually, lower bounce rate means users spend more time on your site, which in turn, can improve your sales and conversions.
You can use Google Analytics to find out the bounce rate as well as page sessions to see how long people stay on your site.
If your website is outdated, difficult to navigate, and lacks fresh content, people are not going to stay for long.
You will also need to take care of your site navigation to improve your bounce rate.
In the end, it all boils down to a significant website redesign.
5 – Your Cart Abandonment Rate Is High
Any business owner selling products or services online knows about shopping cart abandonment.
The average documented online shopping cart abandonment rate is around 69.89%.
In other words, even well-designed sites have a high cart abandonment rate.
Chances are, an outdated site like yours will do even worse.
You can reduce the cart abandonment rate in several ways including offering free shipping, easy returns, special discounts, removing hidden costs, and providing multiple payment options.
However, integrating your old website with a brand new online shopping cart that comes with all these features is much easier than making changes one by one.
Based on the type of your content management system (CMS), you can choose the best fit for your website redesign.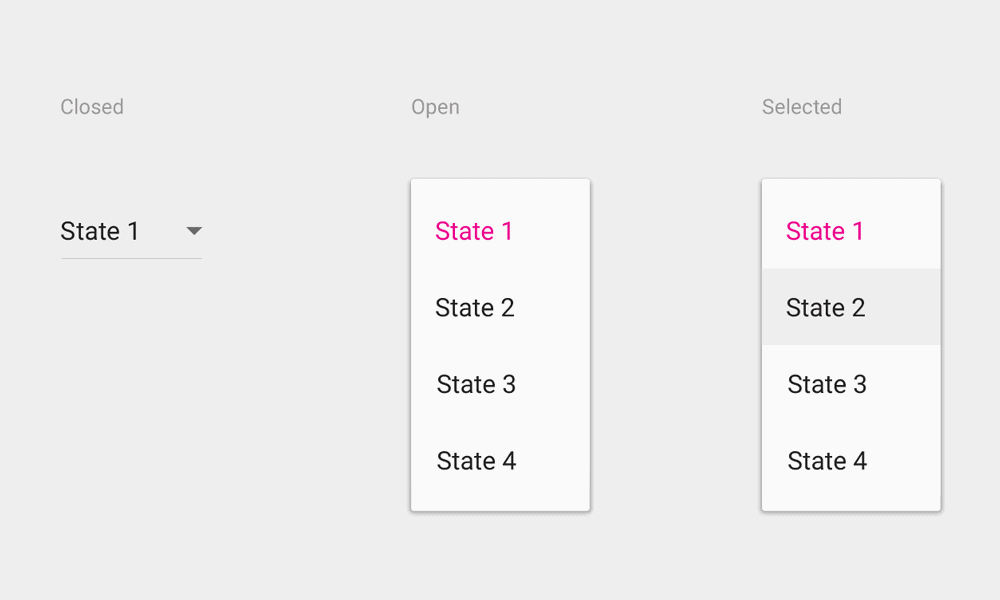 Usually, people want to complete a transaction on your site or find what they want quickly.
The only problem standing in their way is your website navigation.
Whether they are filling in a contact form or completing a big online order on your e-commerce portal, it needs to be super-easy.
If your website uses generic labels, too many navigational elements, graphics and animation, and several drop-down menus, you need to update it immediately.
You will need to think from your user's point of view.
Why are they on your website?
How will they accomplish the desired action?
What problems are they experiencing now?
Make sure your website redesign process addresses all these concerns.
7 – Your Website Content Is Outdated
When it comes to designing a successful website, content is still the king.
Usually, site content faces two problems: low quality and wrong placement.
Your site needs to have well-optimised, relevant, and fresh content with the right calls-to-action (CTAs) placed appropriately.
The best way to update your content on a regular basis is to start a blog.
If your site has no blog or you have stopped uploading new posts, you need to start immediately.
With fresh content, your visitors and Google will start to like your website again in due course of time.
However, most importantly, it will boost your social presence as people often share the blog posts they like.
8 – It Looks Inconsistent
Most business owners tend to add new elements to their site as their business grows.
However, if these elements are not consistent with your core website design and goals, they will cause more harm than good.
The lack of consistency sends a message that your site doesn't care about user experience.
Your users should not have to learn new illustrations for each task when browsing your site.
This is why you should maintain uniformity in the primary UI design elements such as typography, usage of whitespace, colour palette, logos, graphics, pictures, and other visuals, and the size of different site elements including the clickable ones.
Your blog posts also need to have a consistent layout.
9 – Web Design Trends Have Evolved, but Your Site Hasn't
As consumers demand better user experience, web designers have to come up with new designs.
As a result, brand new web design trends get introduced almost every year.
For example, Flash was a popular technology used in web design a few years back.
However, it has become less relevant over the years.
While it isn't economical to redesign your website every year, try to update the site every few years because anything more than four to five years old is often considered outdated.
If your competitors have adopted a trending design, your prospects will fall into their lap easily.
So, you need to study what changes your competitors have made to their sites.
You can also search Google to find the latest web design trends.
For example, a few years back, the only interactive elements site owners used were the navigation bar and CTAs.
Today, however, web designers are pushing for the use of animations and graphics to create new interactive elements.
10 – It Doesn't Reflect Your Brand
It's not just web design trends, but your business model, products, services, and clientele are also likely to change over time.
If they have changed, is your website in sync with these changes?
It is also possible that your site hasn't been able to project your brand value until now.
In either case, you'll have to redesign your website.
Make sure it reflects the brand-related changes including your new logo design, colours, tagline, name, content, branding message, and the target market.
It should also be optimised to align with your present marketing efforts.
List down your current brand objectives and find ways to incorporate them into your website design.
So, do you need a Website Redesign?
Every business needs a modern, fresh, and intuitive website to stay ahead of competitors.
While you can't keep updating your site every few months, a redesign is required if it fails to meet the desired business goals.
Hopefully, these ten signs will help you identify whether or not your site is indeed in need of a significant overhaul.
Go for a website redesign if you notice any of these signs.
Although the final decision is yours, it is better to hire a professional in case you need to redesign your website.
Good luck turning your website around!
---
If you wish to discuss how we can develop your brand or provide graphic design for your product or business, email us: [email protected]
Inkbot Design is a Creative Branding Agency that is passionate about effective Graphic Design, Brand Identity, Logos and Web Design.
T: @inkbotdesign F: /inkbotdesign
---