Nationality: American
Born: 1929
Famous for: I ❤ NY logo, his Bob Dylan poster, New York Magazine
---
I Love New York (stylized I ❤ NY) is both a logo and a song that are the basis of an advertising campaign and have been used since 1977 to promote tourism in New York City.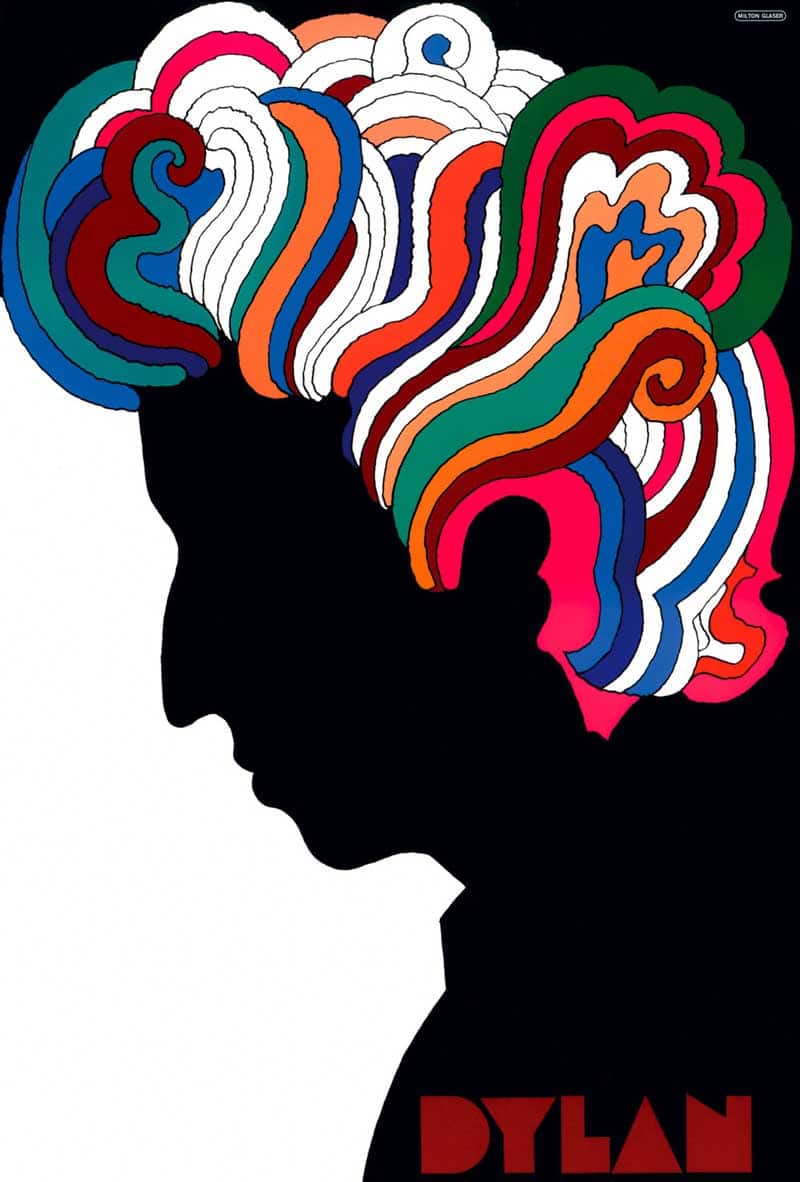 This Milton Glaser poster was included in the Bob Dylan's Greatest Hits album of 1967.

In 1968, Milton Glaser and Clay Felker founded New York Magazine, where he was President and Design Director until 1977.
The I Love NY logo, used in a special partnership with JetBlue, designed by Glaser.
---
Among the most celebrated graphic designers in the USA, Milton Glaser began taking life classes in New York at age 13. Subsequently, he attended the High School of Music and Art before studying painting, typography and illustration at the Copper Union for the Advancement of Science and Art, both in New York. Drawing remained central to Glaser's consequent graphic design career and working under painter Giorgio Morandi, he spent two years at the Accademia di Belle Arti, Bologna.
Glaser founded Push Pin Studios, in 1954, alongside fellow Cooper graduates Edward Sorel, Seymour Chwast and Reynold Ruffins. Push Pin became a guiding reference in the world of graphic design. It dominated advertising and print media in the 1960s and 1970s with Glaser's work becoming something of a fashionable cult.
In 1974, Milton Glaser Inc. was established in Manhattan. To this day, the firm is still producing a wide array work in many design areas, including product design, corporate identities and environmental and interior design. High profile clients of the company include JetBlue, Coach, Trump, Target and the Rubin Museum of Art.
Glaser's work has been featured in exhibitions worldwide. His work is in the permanent collections of many museums while his one-man shows have been featured at MoMA, Centre Georges Pompidou in Paris and the Lincoln Center Gallery in New York. Alongside a National Design Award Lifetime Achievement from the Cooper-Hewitt Design Museum, Glaser was awarded the National Medal of Arts in 2009. President Barack Obama presented the accolade to him.
---
Milton Glaser Quotes
"I do virtually nothing except my work. No hobbies."
"Computers are to design as microwaves are to cooking."
"To design is to communicate clearly by whatever means you can control or master."
"All the things you're not supposed to do at the beginning of you professional life – transgressiveness, arbitrariness and violating expectations – you find more attractive at the end of your professional life."
"There are three responses to a piece of design – yes, no, and WOW! Wow is the one to aim for."
"The real issue is not talent as an independent element, but talent in relationship to will, desire, and persistence. Talent without these things vanishes and even modest talent with those characteristics grows."
"Certainty is a closing of the mind. To create something new you must have doubt."
---
Further reading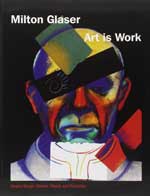 Art is Work
Milton Glaser
In Search of the Miraculous or One thing Leads to Another
Milton Glaser
Graphic Design
Glaser
---
This article was contributed by Philippa Jordan, a Freelance Writer and Journalist.