5 Reasons to Integrate Direct Mail in Marketing Campaigns
Direct mail is one of the oldest marketing tactics in the world, but it's still a $44.2 billion industry. 
Traditional direct messaging and print were the original means of advertising in the early days of marketing. 
Marketers sent direct messages to customers through emails and word of mouth. With these methods, they were able to communicate effectively and achieve reasonable conversion rates. 
Thanks to time and the advent of e-commerce, however, digital marketing now overshadows traditional tactics. Regardless, direct messaging remains one of the best forms of marketing. 
All top marketers know this, but they may not tell you. It's one of their "secret" techniques for reaching prospects and gaining more conversions. 
You're probably wondering what makes direct mail marketing so effective. For starters, it's excellent for personalised content. 
Direct mail marketing is ideal when you want to add an individual touch to the marketing message. 
Consumers agree that direct mail is more personal than online interaction. As such, it's a very effective way of connecting with customers. However, most marketers get their direct mail marketing strategies wrong. 
They miss the mark with campaigns because they don't understand the basics. You're probably in this category. 
The truth is this: direct messaging works if and when you get it right. 
So, how can you apply these lessons to your business and make them practical for you? 
More importantly, why should direct mail be a part of your marketing campaigns? These and many more are the questions we'll be answering with this blog. 
What is Direct Mail Marketing?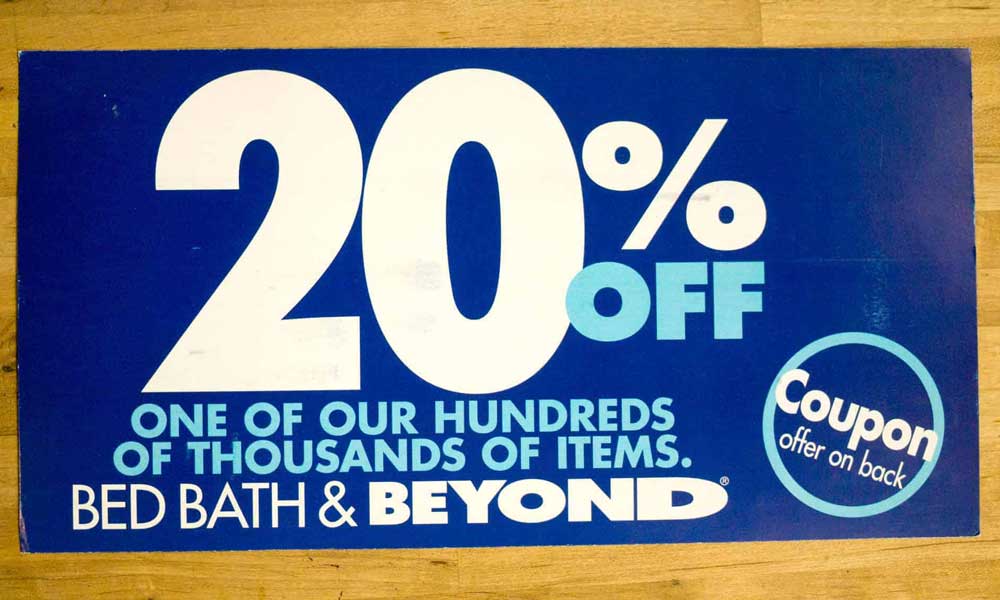 Direct mail (or messaging) involves sending information about products and services to potential or existing customers. 
In the latter case, the message might contain information about the new products you have to offer, for example. 
For new customers, the ideal approach is to put your best foot forward through direct messages. 
Your emails should centre around a product or service they have already shown prior interest in. 
The trick to making direct mail marketing work for you is to get the content right. 
To make it easy, you can use apps like Twist to assign work and collaborate on strategy with your marketing team. 
The most important factor is developing an approach that effectively combines all the elements of direct mail campaigns.
Best Content for Direct Mail
Direct messaging can be in the form of mail, text, or social media DMs. However, the most popular form of direct mail marketing is email. 
The content of direct mail messages usually takes the form of newsletters, catalogues, postcards, coupons, or FOMO offers. 
You'll send this information directly to your target audience's inbox with strong headers to get their attention. 
It would be best if you also ended your direct mails with a rallying call-to-action that will spur the reader to behave in a certain way or perform a particular action. 
The tone and structure of the message will go a long way in determining how the reader reacts to it.
Digital Marketing vs Direct Mail
"But digital marketing is also very effective". That's what you're probably thinking. Digital marketing does have its advantages over direct mail. 
For example, digital marketing is cheaper and faster. It provides a broader market coverage. 
This coverage can include both potential customers who show interest in your product and online consumers that don't. 
Regardless of these advantages, it doesn't guarantee results like direct mail marketing does. 
Importantly, conversion by direct mail marketing is higher than conversion through traditional digital marketing. 
Direct mail marketing is more captivating and drives greater brand awareness. 
It fosters a more personal relationship with your customers. Many times, this can be the difference that helps you to make a sale. 
For example, if you run a small business virtual phone service, you can quickly bring awareness to your brand with digital marketing. 
But direct mail marketing will develop and cement your brand's image in the minds of the customers. 
Identifying the benefits you gain from implementing direct mail marketing is imperative. It'll help you focus and get the most out of your direct mail marketing strategies. 
Up next, we'll discuss five reasons to integrate direct mail messaging into your marketing strategy.
1 – It Helps You Focus on a Relevant Target Market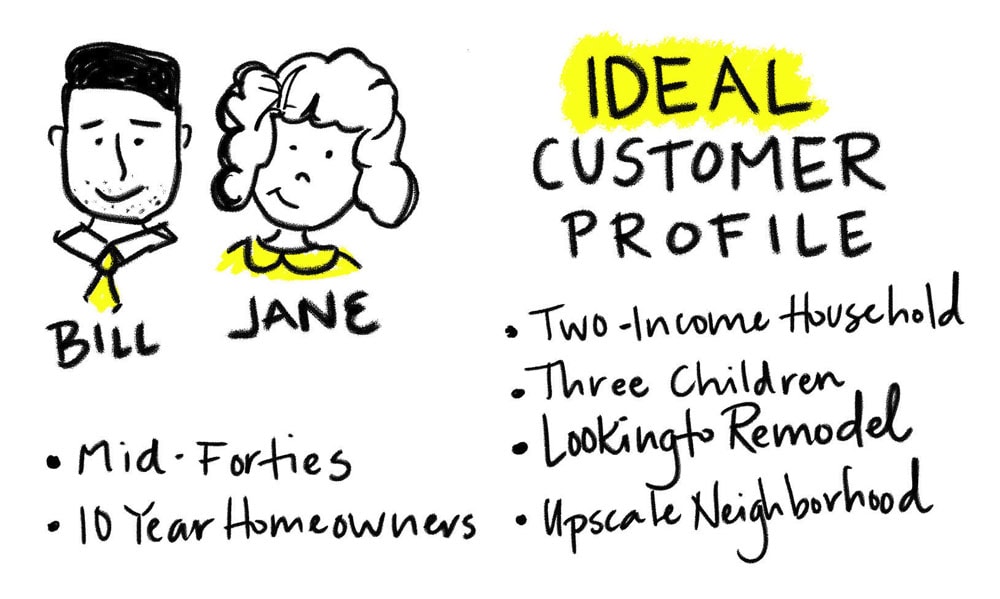 One of the critical applications of direct mailing is its ability to target a specific group of people. 
Direct mail enables you to focus your marketing on high-intent customers. 
You can also use it to reach people who show little interest in the product. Direct mailing allows you to target anyone you like.
To use direct mail to market to these customers, you'll need to have some aspects in place. 
You'll have to identify the group you want to target. You can quickly achieve this using a CRM system for market segmentation. 
This will draw up a customer list from your mail address database. Of course, it's essential that you already have the addresses of your target audience.
A CRM system allows you to integrate all the processes involved to send a message to your customer. These systems contain a database that stores customer demographic information too. 
With the info on the database, you can create and send tailored messages to a set of consumers sharing similar characteristics.
Unlike a digital marketing strategy, direct messaging gives you unparalleled control over who sees the message. 
You can decide who and where your marketing will reach. You can decide who gets access to an offer or coupon. Overall, it lets you bring your business directly to the attention of anyone you wish. 
2 – It's Effective for Communicating With Existing Customers
Customer retention is crucial to business sustainability and growth. Your business can only go so far if you can't get customers to keep doing business with you. 
Customer retention not only builds a stable customer base but translates to longer-term loyalty. 
Loyal customers will refer your business to others. One way to achieve this level of customer loyalty is through consistent communication. 
Through communication, you can obtain feedback and learn how to provide a positive experience better. Direct mailing is the best way to stay in touch. 
This is useful, especially when you don't have products to sell. For example, during the height of the global COVID-19 pandemic, many companies used direct mailing to reach out to customers when it was near impossible to do business. 
This approach gives customers a feeling of importance and shows you care about them. They know you're thinking of them, and they appreciate it. 
So, whenever you have products or services to promote, they'll be more willing to see what you have to offer.
Direct mail is also best for customer service and support. Beyond customer support, you can use it to re-establish links with those who haven't patronised you in a while. 
You can get their contacts from your record and devise a messaging campaign to get them back.
3 – It Facilitates Personalised Marketing Campaigns
Customers are often more receptive to personalised messages. They respond best when your interaction has a personal touch. 
It's the same way you respond better to messages directly addressed to you than to general broadcasts. 
When your customers read the intimate, friendly tone in your personalised marketing emails, they'll be more likely to react positively. 
Market segmentation makes it easier to achieve this. You can tailor your messages to exploit their personality. 
For example, you may be dealing with customers who have a certain social status and are of a certain age. With that in mind, you can craft your message in a way that people who fit in that bracket will like.
An aspect of direct messaging that people underestimate is one-on-one chat. While some customers may not appreciate this, a more significant percentage do. 
You can facilitate one-to-one chats through video conferencing. This is fast and doesn't cause any inconvenience. You need to pick the best video conferencing solution and get in touch with your customers.
4 – It Develops a Strong and Distinct Brand Image
There are many ways to create brand awareness and build a quality brand image, but only a few measure up to the effectiveness of direct mail campaigns. 
There's a limit to the brand imagery you can project with digital marketing, but the "limits" of direct mailing allow for more flexibility and versatility.
You can easily send out special discounts, coupons, offers, and other relevant information with direct mailing. 
You may also be able to do this via other marketing methods, but they'll lack a personal touch. 
Direct mailing your customers is like regularly sending a text to someone. 
Every time your customers see your mail, they'll become more familiar and comfortable with your brand. This is the perfect fusion of marketing and branding.
You can also use direct mailing to maintain the brand image you've built. Not just maintain, but improve it too. 
It would help if you had the right tactics to do this, but you can achieve greater awareness for your brand with an efficient strategy and make it more likeable and attractive to consumers.
Direct mailing also helps customers recognise and identify with your brand more. 
An excellent example of this is the Vonage platform. Even though there are many Vonage alternatives out there, many users identify with the brand image. 
The alternatives may offer more functionality than Vonage, but its strong branding helps maintain its premier market position. 
How did Vonage get there? You bet they used direct mailing to communicate with customers! 
5 – It Measures Marketing Performance With More Accuracy
Do you want a marketing strategy whose effectiveness is easier to measure? Then you want direct mail! 
In comparison to digital marketing, it's easier to measure and keep track of the results of direct mails. 
You don't need to make use of complicated analytics tools to measure conversions. Also, you can easily keep track of people who received your message, as well as if they checked it. 
Ascertaining the responsiveness of recipients to your messages is a piece of cake – monitor the number of people who click on the call to action or those who open the message. 
You can also easily track delivery progress using analytic or productivity apps. 
With direct mailing, you don't have to check the progress of multiple ads constantly. You also do not have to worry about keywords, SEO, ad space, or competing ads. 
It's as simple as checking your phone to see who responded to your text or email.
How to Make the Most of Direct Mail Marketing
Understandably, you have doubts concerning the effectiveness of direct mail marketing. 
You've probably already planned your digital marketing strategy and have everything in order and ready to go. 
Maybe the strategy is already in execution, and everything is going smoothly, as forecasted by your project scheduling software. 
You're probably thinking it won't be easy to adopt a new strategy while executing your initial plan.
Even with your current digital marketing strategy in the execution stage, it's easy to adopt direct mail marketing at any time. 
The trick is not to consider it as a new strategy – you can incorporate it into your existing efforts. For example, you can run direct mail marketing alongside affiliate marketing funnels. 
Direct Messaging May Be What Your Business Needs
A well-thought-out direct mail marketing strategy can put you right in front of your ideal customers. 
It will not only put you there but enable you to make good use of the opportunity too. 
The right direct mail marketing strategy may be your ticket to getting the conversions you desire. Please make use of it today!
Author Bio: Elea is the SEO Content Optimisation manager for RingCentral, the leader in global enterprise communication and collaboration solutions on the cloud. She has more than a decade's worth of experience in on-page optimisation, editorial production, and digital publishing. She spends her free time learning new things.