How to Communicate Brand Identities Through Web Design
For most businesses, their brand represents their most valuable and recognisable asset. While most business owners can understand the importance of applying their logo to their merchandise, successfully managing a brand should go far beyond that. Nowadays, customers will probably engage with your brand in online spaces, meaning it's crucial to have a solid online presence that accurately represents your brand and its values.
The centrepiece of this story is your website since that's how customers interact with your company and your brand. At Inkbot Design, we understand how to create brand identities that will resonate with customers and express that through website design. Therefore, let's discuss how to communicate brand identities through web design.
Accurately Define Your Brand
Before you start making changes to your website, we suggest taking a few steps back. Sometimes it can be helpful to see the big picture. Business owners can often get caught up in managing daily operations, which can cause them to neglect finer details.
Your brand is more than just your logo. A brand should represent your company, its identity and its values. Of course, your logo is an integral part of your brand, and it's how your customers can immediately differentiate your products from your competitors. However, a brand should also carry your company's identity and core values. Could your customers be able to differentiate your products even if your logo wasn't visible? The same can be said about your website and its design.
Brands are intangible business and marketing assets that include your name, logo, typeface, design, or other features. They allow an audience to differentiate and identify companies, products or people whose brands they recognise. That recognition can impart immediate value and create trust in the eyes of the customer.
It would be best if you spent some time defining your brand identity and creating a robust design that can grow your business. Since your brand is a marketing asset, you can start by determining your brand goals. If you feel stuck, you can look to your mission and vision statements and use them as guidelines. Think about your brand's personality and focus on what makes you unique. After you have a good idea of your brand and plan to do with it, let's look at how web design fits into the mix.
Here is How to Communicate Brand Identities Through Web Design
Have a Style Guide
It's widespread for business owners to feel out of their depth when discussing brand and graphic design. For this reason, many outsource their graphic design to professionals with experience. While no one expects you to draw up sketches for your new logo by yourself, it would still be helpful if you took a hands-on approach. Communicate with the design team that will create your brand's graphic design. Explain which aspects of your brand you want the visual design to convey.
We suggest you create a style guide (sometimes called a design bible or brand bible). This comprehensive document gives guidelines and details on all aspects of how employees should use your brand. Your employees must familiarise themselves with every part of your brand, especially when using digital assets.
The style guide will probably be most beneficial for your marketing department, but it also plays an integral role in your web design. If you manage to set a solid foundation in the style guide, you will have solved most of the web design dilemmas in advance.
Consider if Your Logo Needs a Redesign
Creating the style guide is the perfect time to redesign your brand. It would be best to finish this process before you start making changes to your website. While it's perfectly acceptable to decide that the old branding you used is outdated and that it is time to reinvent yourself, this isn't something you should be doing too often. You want your customers to view your brand as consistent and reliable. Therefore, you shouldn't take any redesign lightly. Suppose you want to design a new logo for your business and website. In that case, we suggest working with professionals who can incorporate elements of your old design into your new logo. This way, the redesign will feel fresh and familiar simultaneously.
Choose the Right Colour Scheme
When trying to communicate brand identities through web design, the choice of colour plays a critical role. Use colours that match your current branding; however, remember to implement contrasting colours to help important website features stand out. If you want to implement accessibility features on your website, you can allow users to change colour schemes. Users are commonly interested in the presence of dark mode, which makes viewing websites at night much more comfortable. Create an alternate colour scheme for the dark mode, which can still reflect your brand identity through web design.
Colour isn't the only visual design element you must decide on for your website. Examine the current typeface you use for your brand. Perhaps the typeface on your logo might not be ideal as the default font for your site due to its size and legibility. However, you could still implement it in a few places to achieve consistency in your overall design. Ensure that the main font you use is easy to read, and avoid something that is overly stylised.
Your choice of font can tell users much about your brand identity. Select a font with straight lines and sharp edges to achieve a professional and clean look. On the other hand, you can go with something curvy and stylish if you want to relay your brand's relaxed and trendy vibes. However, it would be best to show some restraint when choosing font size and colour. Although you won't be able to use the same typeface on social media, you can include it in the images you post there.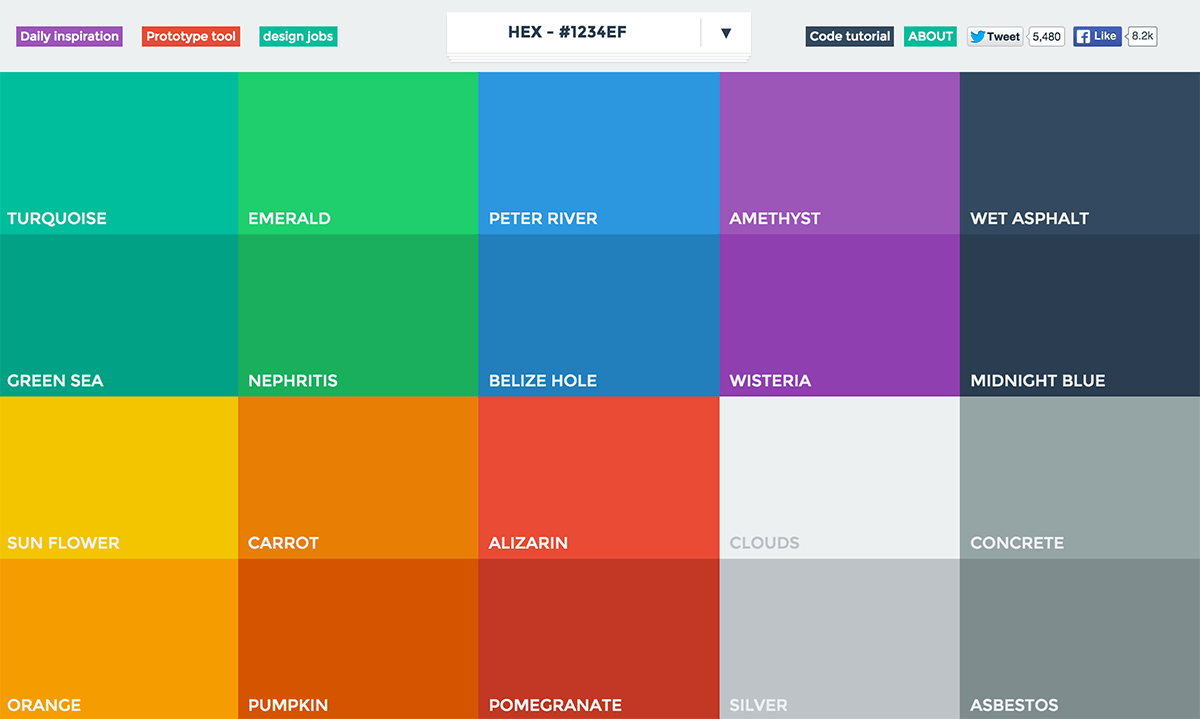 Use Custom Images for Your Website
Regarding the images on your site, you should ensure they don't go against your brand values. Unfortunately, not every company has enough employees to have in-house graphic designers and photographers. In that case, you can turn to stock photography and find free images online. Before posting the pictures on your website, you should check the license and make sure they are free to use. Always select appropriate images and optimise them so your website loads faster. Optimising images can include downsizing, cropping and compressing them.
You should select images that appropriately communicate your brand identities, even if you are using stock photography. It takes minimal effort to make minor adjustments to customise the pictures. You can use colour filters to make the images match the rest of your website design. Placing a small overlay with your company logo can do wonders and make the photos feel personal.
If you can organise a photo session, try to include some products with your logo or other recognisable branding elements. However, remember not to make the images too promotional. It is more important that users can recognise your brand identities than your products.
Have a Strong CTA
Now that we've discussed how to make your website look the part, it's time to incentivise your users to take action. The Call To Action button should inspire immediate action, and you should try to frame it in a positive light. Reinforce the value proposition with language that appeals to your user's needs.
However, for your CTA to be compelling, you must be very clear on what you want users to do. Ensure that the actions you suggest to your website visitors don't go against what they expect from your brand. It would help if you suggested actions such as subscribing to your newsletter and registering for an online event you are hosting. Remember to keep the writing style similar to your other announcements.
Always Use Positive Language
It would be best if you wrote the CTA on your landing page in an upbeat and reaffirming style. Avoid using overly strong and commanding language instead of a more inspirational tone. For example, instead of the overused phrase "Subscribe now," try using something more enticing like "Yes, I would love to know more."
We can give the same advice for all your writing and customer interactions in general.
Find the right voice for your brand and use it on your website and social media profiles. To appear more professional, some companies use overly complicated technical language on their website. Unfortunately, this can alienate potential customers. Although you might know all the details regarding your industry, your audience probably isn't as knowledgeable. Therefore, using a more natural and welcoming tone is much safer.
When it comes to direct communication with customers, you should remain friendly but stick to the tone you have chosen for your brand. Instruct all of your employees to never get into arguments with customers since that can damage the perception of your brand. If you have developed a style guide, you can include instructions for written content. This will ensure that all of the articles on your website are written in a matching style.
Determine the Features You Want Your Website to Have
Although modern web design allows you to implement widgets and all sorts of fancy tools, you should resist the temptation to add too many features to your website. It would be best if you also kept in mind that each feature you wish to add will require development time and other resources.
Think about why your visitors come to your website and only have the features that support the primary purpose of your site. Overcrowding your website with useless features will make your website look unprofessional, and it will also make navigation more complicated.
Include features that complement the use of your products or services. For example, you can include a sizing chart calculator if your company sells clothing. However, a weather forecast widget would be highly unnecessary on that website and may only confuse users who are shopping for clothing.
Consult with professionals for website design and tell them how you envision your website to function. You can also invite your marketing representatives to make suggestions for your website since they will have the best ideas for communicating brand identities through web design.
If you want to stand out from the competition, your site must have a cutting-edge design and follow the current trends. Professional designers will be able to give you insight into which features are in demand, and they can give your website a modern look.
Leave Enough Empty Space
This suggestion is directly tied to our previous topic. Sometimes less is more, and space can help other web design elements stand out. Therefore, you should ensure that your essential buttons and navigation panels have enough breathing room so users can always find them. You can also use colours and shapes to highlight the critical features of your website. You can use contrasting colours to naturally guide the eyesight of your users to your CTA button, which can help you increase your conversion rate.
Have a Mobile Friendly Website
It's no secret that the percentage of mobile users is increasing yearly. This means you should optimise your website for users accessing it from their smartphones and tablets. Since those users often use limited connections, you should take steps to optimise your website so it loads faster. Thankfully, you can rely on traditional SEO design techniques and principles to ensure your site is a pleasure to use regardless of device.
Besides offering users a website with a responsive design, you should also take steps to make your website easy to navigate. If you want to improve navigation for mobile devices, try to place all the crucial buttons within easy reach for single-finger navigation, which is typical for phone users.
Another good way to improve navigation is to have a solid internal linking structure that connects the relevant pages of your website. Make sure all the essential pages are always within just a few button presses, group similar pages together and always use logical titles so users know where clicking on a link will take them.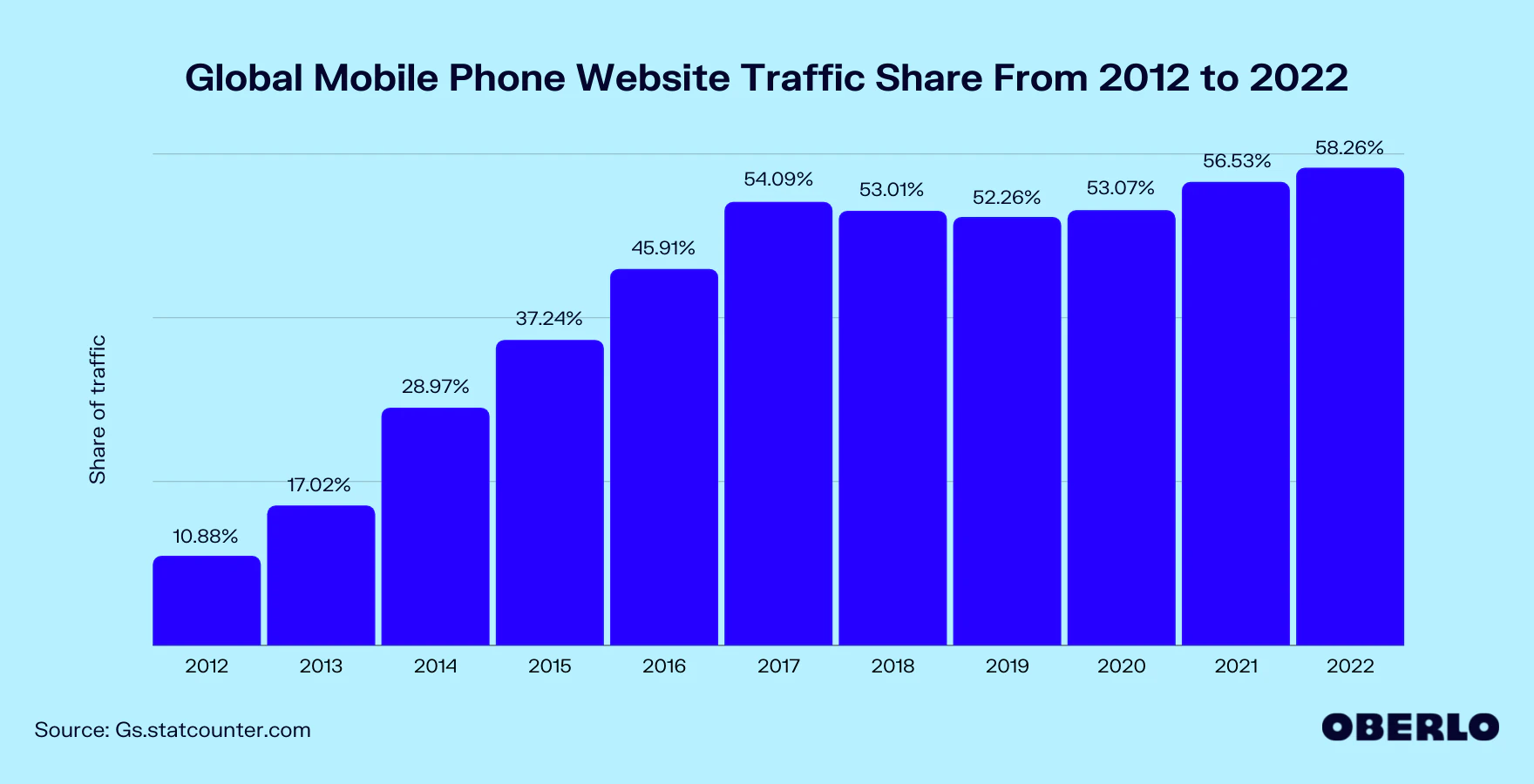 Feature Social Proof on Your Website
Word of mouth can be potent for creating interest in your brand. However, it would be best if you took a proactive approach. Invite your customers to leave reviews and make it easy for them to do so. Even Google's webmaster guidelines suggest creating a dedicated URL for users to leave reviews.
You can even go a step further and invite users to leave comments on your websites. If you are interested in keeping customers engaged with your brand, you should take steps to improve interaction on your website and make it more memorable. This can include having polls and hosting exciting discussions in which you participate. Have a comments section for each article where users don't need to register to post.
Take the time to directly engage your users in conversation and respond to as many comments as possible. This will send a powerful message to your users that you are willing to hear what they have to say. It's also essential to respond to negative comments and criticism instead of ignoring or deleting those comments. However, you should also act on those comments and implement meaningful changes. If you prove to your users that their opinions matter, you will be able to win over their trust and improve brand loyalty.
Once you get good reviews and foster a positive community for your brand – you should share those achievements on your website. One of the easiest ways to communicate brand identities through web design is to show each website visitor how much your customers support your brand. Therefore, it makes sense to feature social proof snippets on your site's landing pages.
Your Content Should Reflect and Boost Your Brand Identities
It would help if you offered users a reason to visit your website even when they aren't planning to make a purchase. Use clever web design and content creation to make interacting with your site a daily routine for your fans. If your website offers insightful and educational content, users will gladly come to your website time and again, and these interactions will only reinforce your brand as a household name. However, for this strategy to work, you will need to support it with quality content.
Write quality articles that resonate with your brand values. If you invite guest writers for your blog, ensure the content they produce aligns with the tone you have set for your brand. Remember that if you post content on different platforms, you will need to make slight adjustments. While long-form written articles work well for your website, you might need to start producing short videos if you want to communicate brand identity effectively on social media platforms.
We realise that creating content for your website is time-consuming. Thankfully, you can invite guest writers to contribute articles to your blog. Consider inviting other industry professionals to write articles since they can share their insights and promote your brand. Of course, you should ensure that the content they produce doesn't clash with your brand identity.
It would be a good idea to share your style guide with them. Guest writers might ask to include a link to their website. This can represent an excellent link-building opportunity since you can return the favour and write an article on their website. By collaborating with multiple websites with solid SEO, you can set up a network of backlinks and boost your site's standing.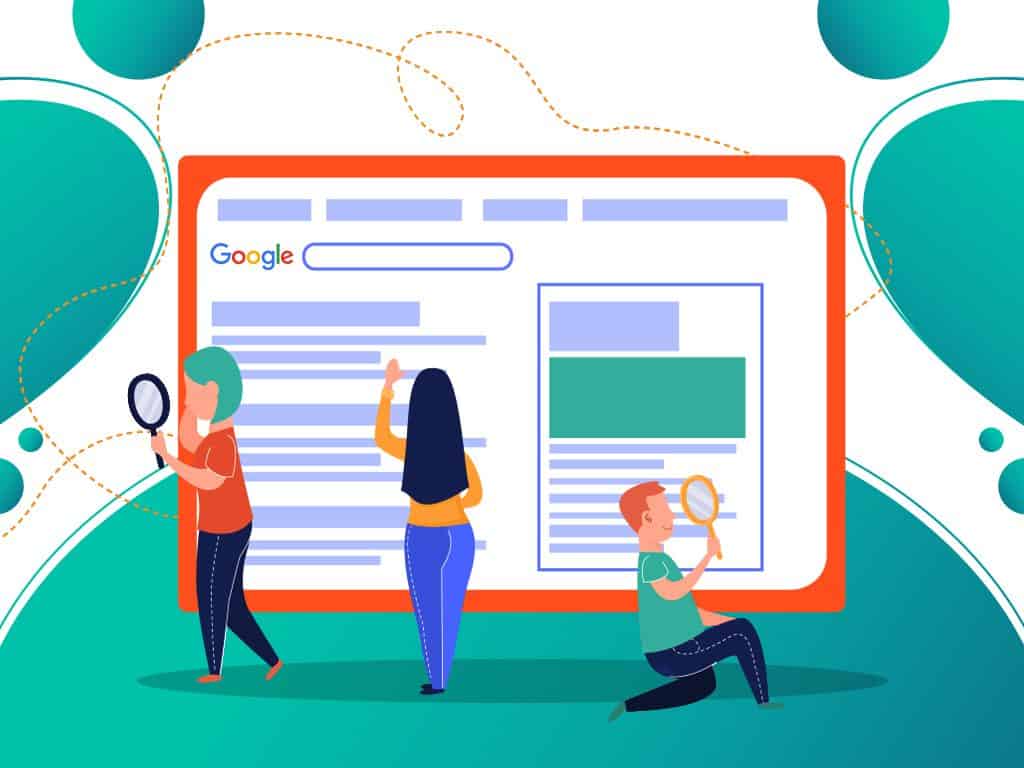 Be Careful When Managing Multiple Platforms
While the centrepiece of any marketing campaign will be your website, it can be helpful to maintain a diverse online presence. We already mentioned that you could grow a following on social media platforms and build a following there.
Some companies that produce video content decide to host their videos on third-party websites such as YouTube, creating an additional business profile there. Embedding your videos from YouTube can help speed up your website and reduce the amount of data you are hosting on your servers.
Unfortunately, there are some downsides to having multiple business profiles across several networks.
First, it's essential to post there regularly since inactive profiles can get demoted or blocklisted by the algorithms that govern social media. Besides, users won't be interested in following your profiles if they realise the last posts were from several months ago.
Second, managing all of the accounts is difficult and time-consuming. Depending on the size of your company and the number of networks you wish to be active on, you might need to hire several community managers. Moreover, it's rarely advisable to spread yourself too thin. It is probably a much better idea to focus on a smaller number of platforms. Do research your target demographic and which platforms they mostly frequent and focus most of your effort there.
Lastly, don't post the same content. This is something we see many companies do wrong. Additionally, it's one of the most critical pieces of advice regarding web design – always avoid duplicate content. Although you should be consistent, posting the same content on every platform will disincentivise users from following all of your profiles. Instead, you should craft the content to precisely match the needs of the platform in question.
Wrapping up
Remember that you need to take a holistic approach and tie all the elements of your web design together to represent your brand accurately. Although it may sound complicated, if you have a clear idea of your brand values and personality, you should have no issues incorporating them into everything your company does. Hopefully, you will have a good idea of communicating brand identities through web design. If you want help growing your brand and making your website reflect its core principles, you can contact us, and we can give you a free quote.