How To Use Brand Amplification To Build A More Loyal Customer Base
Branding is crucial because it helps distinguish your business from others. According to Salman Aslam, as of February 2023, there are over 2 billion active monthly Instagram users, with over 200 million being businesses.
As businesses have moved to social media for marketing, their branding and reputation have become even more critical. Users want to be able to distinguish who is who and share similar morals. This helps to create a sense of trust and loyalty. To ensure brand recognition, some companies have moved to the marketing strategy of brand amplification. This article will dive into brand amplification, its use, and some examples.
What is Brand Amplification?
Brand amplification is a marketing strategy in which businesses emphasise core aspects of their brand. Again, most consumers now seek brands and companies that share their morals and values. Additionally, brand amplification can hone your branding to ensure a uniform look, style, and voice for consistent representation. Viewers of your brand should be able to recognise a post or advertisement from your business quickly.
How to Use Brand Amplification
Consistency
First and foremost is consistency. With it, it will be easier for your audience to recognise your business. To create this uniformity, you must list every area of your business that may connect to a consumer. This includes but is not limited to emails, social media accounts, your website, and marketing flyers.
You must select the font style, colour scheme, shapes, logo, and front sizing within these items. Keep a document of these items, so they can easily be referenced when making new materials.
Select your language style within your marketing materials to go a step further. Aim to keep the language concise, relevant, and straightforward. All of these items create ways for your brand to be recognisable.
Create Value
Another way to amplify your brand is to create and show the value people gain from your business. There are several ways to create value. To start, knowing how your business compares to your competitors is essential. Other companies in your industry could provide the same services at a similar price and quality to yours, so what sets your brand apart from them? Take note of how they do or do not create value, and consider how you can create that sense of worth that makes your business stand out.
One example of a company that excels at this is Chick-fil-A. This fast food chain has become well known for its customer service skills, which have become a part of its marketing strategy. Consumers see that the quality of the service and food they receive from Chick-fil-A will likely go above and beyond. In 2022, Chick-fil-A received the top-rated spot in the American Customer Satisfaction Index Restaurant Study for the eighth year. As you can see, the quality of your service contributes to your brand's merit.
There are other areas in which your brand's worth can be improved. Ask yourself, what else can consumers gain without additional financial cost? Answers might include things like resources and content.
Some companies have an entire section of their website dedicated to resources. Resources may include guides, tools, videos, frequently asked questions, or links to external sources. On the other hand, there is content, and the type of content you produce will depend partially on your industry and marketing strategy. Many companies that operate primarily online have a blog that covers various topics related to their field.
Frequently, articles will try to answer commonly searched questions. Other brands with a solid social media presence use posts with the same goal. Instead of a written article, a video can be created to show users how their product could solve a problem in their life or how their products perform. Social media and blog posts can be used simultaneously to meet the needs of your ideal audience. Content can be monetised through advertisements or sponsorships, which can offset the cost of production.
What are your morals, and how does your brand show them?
Lastly, consumers have become more conscious of the impact the businesses they support have on the world around them. As a result, patrons have become more selective over whom they choose to do business with. Potential and repeat customers now look at how product materials are sourced, who the business purchases from, who represents the brand, and more.
For brand amplification, you can highlight various aspects of your business, which can be used as part of your content or marketing materials. For example, sustainability and environmentally friendly practices have become more popular over the years, and consumers are looking to support businesses that also support their beliefs. To support these causes, some brands choose to source their materials from more sustainable or ethical sources, while others reduce the amount of waste they produce. There is no one correct answer, and patrons want to see how brands support their claims.
Also, some consumers will judge a brand based on who represents or is employed by a business. The brand's reputation may suffer if an employee or ambassador makes distasteful claims or actions. Nevertheless, people have lives and opinions outside of their jobs, so it is best to keep the two separate to prevent confusion.
Additionally, many businesses choose to donate to charity or support various causes. On the one hand, this can appease and attract specific customers. On the other hand, this can also lead to controversy, backlash, and even boycotting of a business. Ultimately, it is up to you how you conduct your business, but you should consider your actions' consequences before committing to a plan.
Examples
Fenty Beauty
Fenty Beauty is a cosmetic company that built a brand based on beauty for all. Since its inception in 2017, they have been known for its inclusivity. In particular, their range of foundation shades. The make-up brand has over fifty shades with varying undertones, and its models showcase this diverse range.
They created and built loyalty with their customers because they have remained true to their word on developing inclusive products. Furthermore, Fenty Beauty has a well-liked celebrity founder and ambassador, Rihanna. Her Instagram currently has over 147 million followers, and the artist has had a long time to develop her image and reputation.
How-To
If your brand aims to recreate the loyalty and success Fenty Beauty created, then you must sit down and examine how you and your team are staying on track with your mission. If not, then it is time to reconstruct your mission and goals to meet this mission. Finally, it is time to make your alterations. Throughout the life of your brand, try to adhere to the task and principles you set. It will help keep you honest and give you direction.
Not every brand will automatically have a well-liked ambassador; however, this does not mean your brand will not benefit from one. If you so choose, you can succeed without a face to your brand; nevertheless, many content creators are popular because of their personalities, which come from showing their faces. Audiences can quickly recognise a brand with a face, and they have someone to relate to.
Dr Martens
Dr Martens is a shoe brand that began in 1901 and continues to specialise in boots. As you can imagine, the brand has had several modifications throughout its lifetime and, in recent years, has also turned to creating content. Some have been through promotional videos on YouTube and fashion posts on Instagram. They have also branched into a podcast and a blog. Their topics generally centre around fashion topics, music, and social issues like LGBTQ+ representation in the media.
How-To
The boot brand Dr Martens found its niche with fashion, music, and social concerns and how its brand can support its beliefs and community. If you choose to make content, you must ensure your brand/topic will be relevant and worthwhile to expand upon. Dr Martens have expanded their subject of boots by exploring how they interact within the fashion and music industries.
As you can see, even a narrow topic can be expanded to create content more easily. After selecting your subject, you must plan when and how content will be produced, what type, and where it will be posted. This is crucial since social media can be time-consuming, and each platform caters to a different audience.
Additionally, your posts should facilitate the growth of your brand rather than only seeking popularity. Trends can be an easy way to generate post ideas, but they can also backfire. For one, they may attract viewers who are uninterested in purchasing from your brand. This inflates your viewership without attracting viable leads.
Trends also can stir unnecessary controversy. For example, some small businesses choose to discuss things they do not like about their clients. Some commenters see this as unnecessary, insulting, and unprofessional. Plus, what value does it bring to potential and return clients? Remember, content should create value rather than alienate your audience.
China Glaze Nail Polish
The nail polish brand China Glaze recently launched a polish line known as Ecoglaze. This line of polish is meant to be more environmentally friendly.
The creation of the Ecoglaze line is an attempt to reduce the harmful chemicals the consumers and the environment are exposed to, and it can appeal to those who are also interested in that cause. There is also the argument that they are not fully committed to this cause because this is a single line of polish from all of their products rather than reformulating them to this standard. Additionally, some may question if their traditional products are safe to use.
How-To
It is noble to want to improve, or address causes that you are passionate about, and modern brands are subject to the opinions of their current and potential customers. It is essential to remember this since backlash around how you approach an issue can be discouraging. If you support causes with your brand/business, choose one you are passionate about and have an action plan.
Start by setting a goal and laying out the steps to achieve the goal. Also, lay out a timeline for when each step should be completed. What's more, you can put this on your website or use it as a post on social media. Posting about it will keep your audience informed, create a place for engagement, and hold your brand accountable. Also, it is okay to change your goals and adjust your timeline as needed. Reflecting on your goals and steps will keep them realistic, which makes you more likely to succeed at achieving them.
Tips for Success
Be Honest
As discussed earlier, businesses have picked up on the desire for more environmentally and ethically friendly practices, and some have changed to support those beliefs. Unfortunately, there have also been several companies that claim to be sustainable as a way to increase sales but still need to change their methods and sources.
This is known as greenwashing, and many have caught onto the tricks companies use to appear environmentally conscious. When these lies are revealed, brands take a severe hit on their reputation and sales. Moreover, they are seen as untrustworthy, making reconciling difficult even after implementing an apology and changes. The cost of a sullied reputation is not worth the temporary benefit of a lie.
Work with Businesses with Similar Values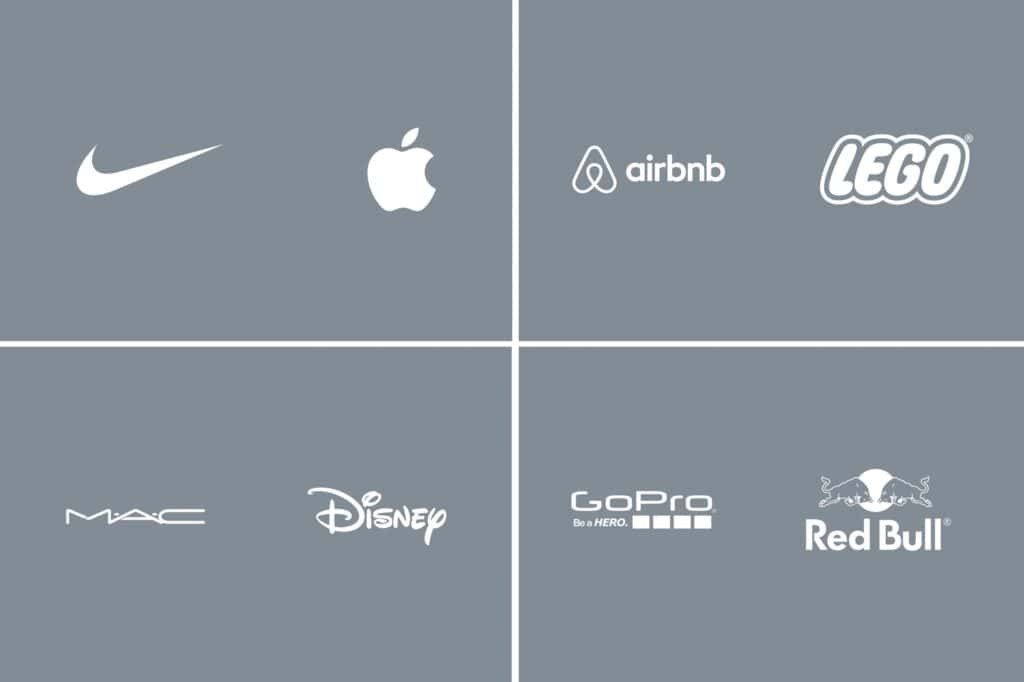 Every brand relies somewhat on other businesses, and as mentioned throughout this article, people want to support those with similar values. Consumers may see your brand buying from an unreputable source as scummy, which can alter the reputation of your business. For instance, several transactions occur as a business, and the company you choose for invoicing can impact your operations.
Submitting invoices to customers that are difficult to follow or need to define payment terms clearly could be problematic. When selecting invoicing templates, look for features such as the ability to be easily customised and add multiple payment options. These principles apply to all the brands you use to conduct your business.
Use A/B Testing
A/B testing is a marketing technique used to distinguish what types of marketing campaigns best resonate with your current and potential audience. A/B testing can be used to test various things like UX design or email campaigns. For email campaigns, recipients are split into groups A and B; both groups receive a different email campaign look.
After a set period, testers examine the feedback or response from both groups. They want to know which performs better, so they can choose the best look or strategy for future emails. With brand amplification, this method can test if a branding change will receive a positive or negative response so business owners can plan accordingly.
Critique and Refresh
Often, a brand will refresh its look and mission, but first, it must decide what changes it will make. These decisions take time and often require brands to critique themselves and seek external feedback.
Internal Critique – Businesses should look at their recent sales, what campaigns have successfully attracted new consumers, how effective their sales funnels have been, and how they compare to their competitors.
External Critique – Surveys and reviews are common ways of retrieving consumer opinions and can be valuable in selecting changes. It also works as a way to build rapport with your customers because they are more likely to have their needs and wants to be met. Allow reviews through multiple channels, distinguish between wants and needs, use social media, and do not dismiss negative feedback; instead, listen carefully.
After you have critiqued your brand and received feedback, it is time to select changes and implement them. When reviewing your items, it is best to look for common themes so that they can be addressed. It is better to make a few well-thought-out changes rather than lots of little and haphazard changes. This will make it easier for patrons to understand and accept the alterations.
Create a strategy and implement it.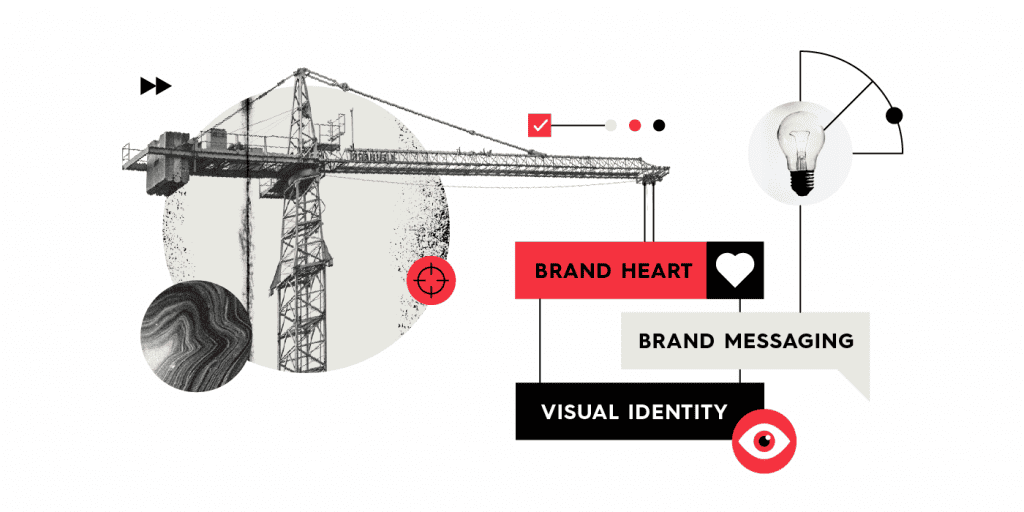 As mentioned previously, sloppy changes will be seen as disorganised and suspicious. Developing a plan or strategy is essential before you begin alterations. There are several ways to create a plan; however, remaining adaptable is crucial since you may encounter obstacles as you execute your plan.
Create Engagement
Engagement is paramount on social media since it is how the algorithms deem your content exciting and push it to users outside of your followers. It also acts as a way to create value and loyalty. For instance, running a contest involves your customer base, provides them with an opportunity to be rewarded for their loyalty, and can act as an avenue for user-generated content.
Negativity
Every brand faces the judgment of the masses, so it is crucial to know when and how to respond. There is always room for improvement; nothing negative needs to be taken personally. Instead, learning to use negative feedback to your advantage would be best.
The first step is to distinguish between a legitimate critique and what is solely said to be mean. There is no one right way to decide between the two, but typically those who are harmful to be negative will be outside of your community, give no constructive advice, and are there to get a reaction out of you rather than resolve the conflict. For these types of people, it may be best to ignore or block them from your content.
Negative reviews can be helpful to consumers because they can see how a brand responds. Do not place blame on the client. Instead, try to empathise with them and see things from their perspective. When you are in the wrong, own up to it and address the error.
Do not try to hide or bribe people to make an issue disappear. You may not be able to reconcile with every person you interact with, but you can remain professional and set your boundaries and policies accordingly.
Cybersecurity
Anything that takes place online is subject to cyberattacks. Remember, it is not a matter of whether an attack will be successful but when it will breach your defences. Regardless, you should still invest in robust securities via several preventative measures like cybersecurity training, malware/firewall protection, encryption, and multi-factor authentication. Furthermore, you should obtain cybersecurity liability insurance to cover the cost of legal fees when a breach occurs.
There should also be a plan for when you discover a security leak since a small problem can quickly grow into a significant problem. You will have to address what was leaked, fix the source of the error, manage any legal obligations, and work diligently to rebuild your rapport with your current and future clients.
Conclusion
Brand amplification has several aspects; it can create a strong sense of loyalty when employed correctly. Create a strong message through your values, authenticity, and personal story, and represent those beliefs through your actions.