9 Common Digital Marketing Mistakes You Need to Avoid
Are you worried that your attempts at digital marketing aren't working?
Are you attempting to grow your business and enhance conversions?
You can make several mistakes frequently without even realising them. This article will look at nine common errors that organisations make while using a digital marketing strategy and how to avoid them.
The most typical digital marketing blunders include a need for more strategy and understanding of the target demographic.
Some other common pitfalls are a mobile-unfriendly website, a lack of social media use, and a lack of analytics.
Not thinking about SEO, ignoring trends and not testing and iterating will surely keep you stagnated.
Mistake #1: Not Having a Clear Marketing Strategy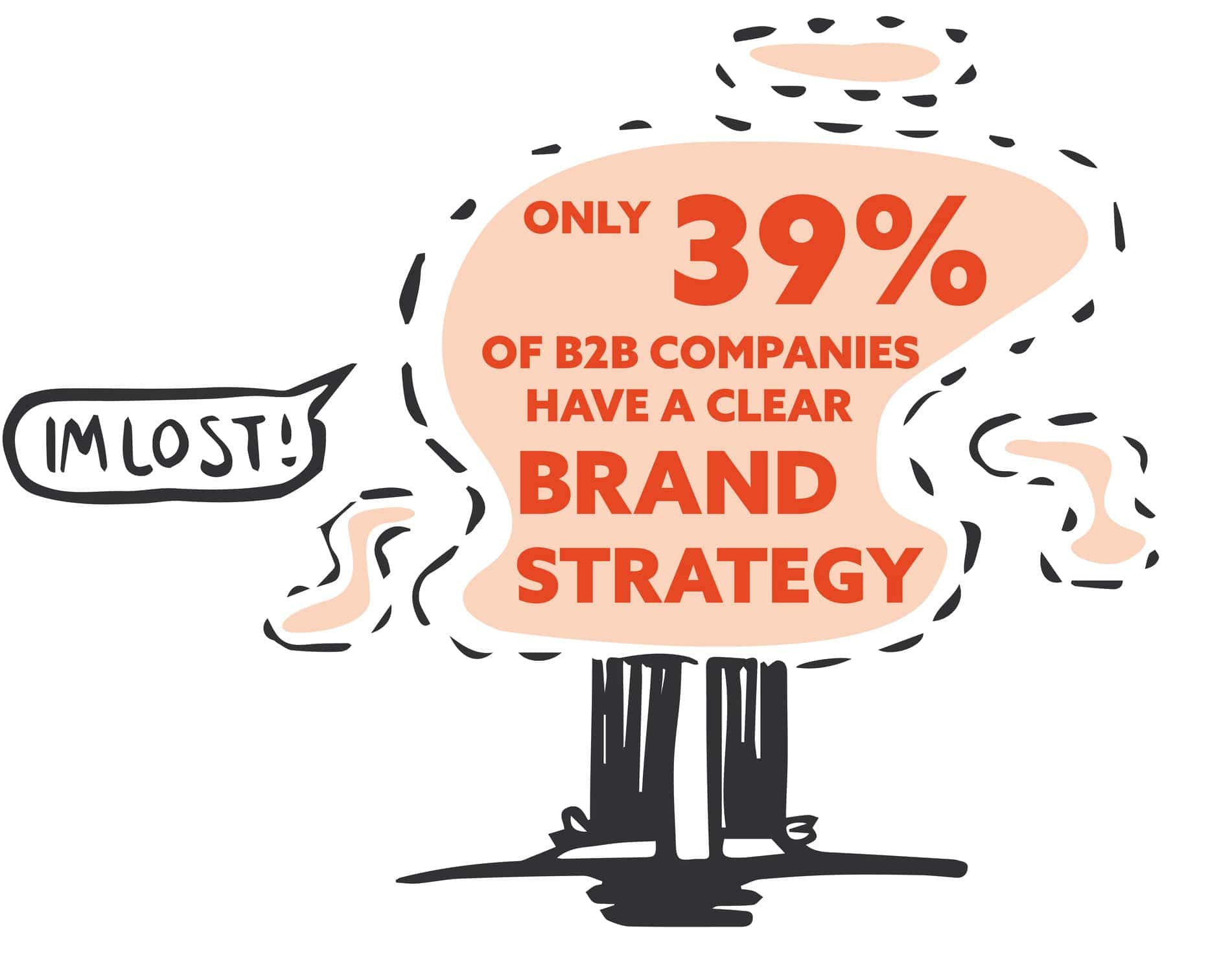 A clear marketing strategy is a plan that details the precise steps a company will take to accomplish its marketing objectives. It contains details like the target market, the marketing channels, the budget, and the success measures.
A company may squander money on unproductive strategies and need help to gauge the effectiveness of its marketing initiatives in the absence of a defined marketing strategy. Low return on investment, a bad reputation for your company, and trouble attracting and keeping consumers are all potential effects of needing a defined marketing plan.
Businesses should determine their target market and goals, analyse the competitors and industry, and allocate a budget before developing a clear marketing plan.
They may then decide on the best marketing avenues and establish definite, quantifiable, and doable goals. The approach can be continuously monitored and improved based on the outcomes to reach the intended result.
Example of a Threat from Not Having a Clear Marketing Strategy
Imagine that you run a vegan restaurant and would like to increase your customers. Suppose you don't have a solid marketing strategy. In that case, you can spend money on social media advertising without specific goals or target demographics.
Because of this, it's possible that the intended audience won't see your advertisements, and you won't be able to gauge how well your campaigns are doing. Additionally, you might not have the plan to turn your social network fans into paying clients.
This error may drastically reduce the profitability of your business by wasting marketing funds and impeding expansion opportunities.
You might waste a lot of money on advertising that doesn't attract new customers.
Poor marketing can also hurt your restaurant's reputation. That makes it harder to get new customers and keep your existing ones.
As a result, having a well-defined marketing strategy with clear objectives, a target audience, and a plan for turning leads into paying clients is critical. Your marketing efforts will be optimised, and your company objectives will be met.
Mistake #2: Not Understanding Your Target Audience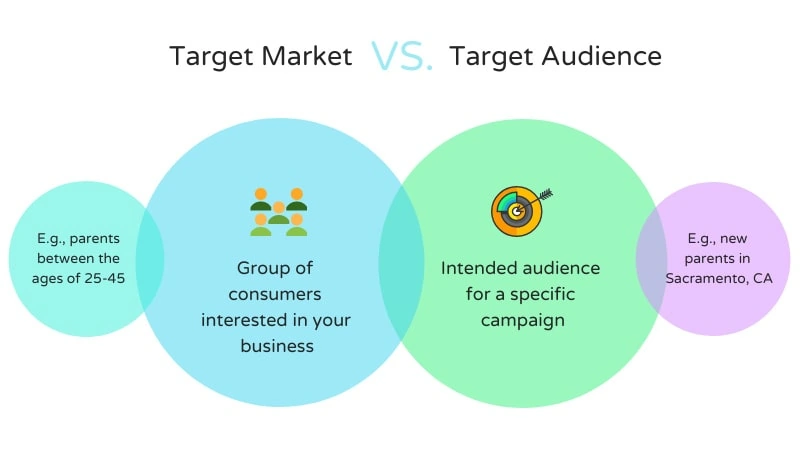 Understanding your target demographic is critical if you want your marketing to be effective. This entails getting to know your target clients and their needs and desires. This allows you to personalise your content and campaigns to appeal specifically to them, allowing you to attract and keep more consumers while driving sales and growth.
However, if you don't understand your target audience, you may find it challenging to engage with them. This might result in a low return on investment and difficulties in expanding your consumer base. You may also develop a terrible reputation and find acquiring and keeping consumers difficult.
To truly understand your target customer, undertake market research to acquire data on demographics, psychographics, pain points, and purchasing patterns. You may also poll your current consumers and evaluate website traffic and social media participation statistics to gain helpful insights. Creating buyer personas may also help you achieve a more personal understanding of your target customer.
Understanding your target demographic allows you to develop a marketing plan that speaks to and satisfies their demands. This will boost your chances of success and help you build your firm.
Example of a Threat from Not Understanding Your Target Audience
For example, a skincare company may not wholly comprehend their target demographic and wrongly assume its core consumer is women in their twenties.
They may develop a marketing plan that appeals to this demographic but fails to resonate with other groups of prospective clients, such as older women or males.
As a result, the campaign may fail to attract clients outside of the target demographic, and the firm may lose potential income.
Furthermore, by failing to understand its target audience, the firm may be unable to adequately address its clients' demands and pain areas, leading to unhappiness and lost customers.
Mistake #3: Not Having a Mobile-friendly Website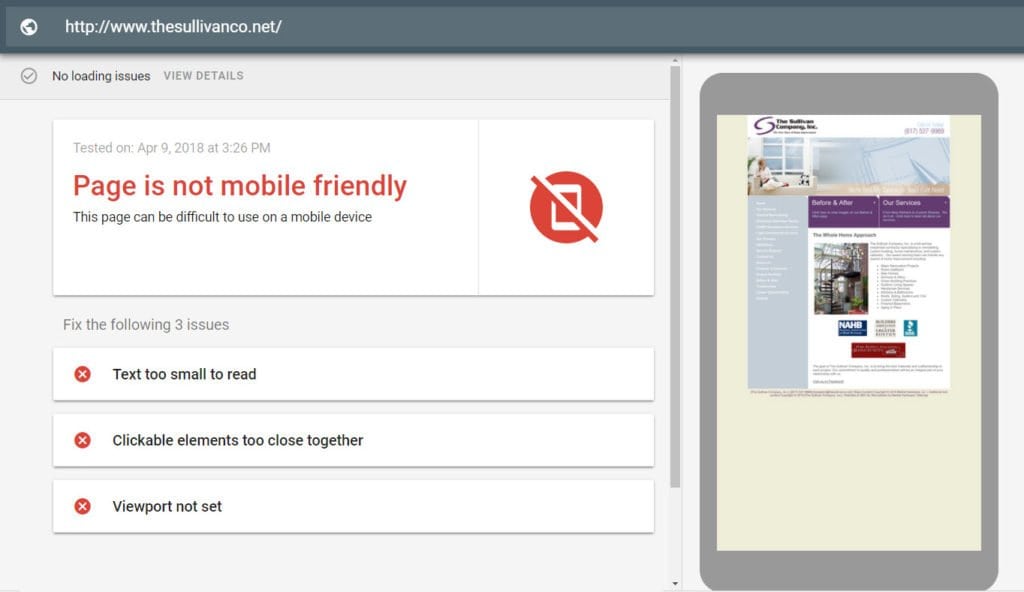 In today's digital age, having a mobile-friendly website is critical. This is because most people now use their smartphones as primary devices for accessing the internet. A mobile-friendly website is optimised for smaller displays, making it simpler to access and read on mobile devices.
A mobile-friendly website may improve the user experience, leading to more visitors becoming customers. However, if your website isn't mobile-friendly, consumers may not like surfing it on their phones, causing them to leave fast and costing prospective clients.
A lack of a mobile-friendly website can lead to a bad user experience, a high bounce rate, low search engine ranks, and problems acquiring and maintaining consumers.
You should utilise responsive web design to make your website mobile-friendly. This guarantees that your website adjusts to the size of the screen used to see it. A mobile-responsive framework like Bootstrap can also help developers design a mobile-friendly website. Testing your website on various mobile devices is also an excellent approach to uncovering any problems that must be addressed.
You can improve the user experience, raise your search engine rankings, and attract and keep more consumers by creating a mobile-friendly website.
Example of a Threat from Not Having a Mobile-friendly Website
An eCommerce website not optimised for mobile devices is an example of losing the bulk of visitors owing to poor mobile usability.
Many shoppers increasingly use their cell phones to research and purchase products online. Customers may struggle to browse and discover the items they need if the eCommerce website is not mobile-friendly.
This might result in a terrible user experience, and potential consumers may abandon the website without purchasing.
Furthermore, if the website is not designed for mobile devices, users may find it difficult to enter their shipping and payment information, discouraging them from completing orders.
As a result of poor mobile usability, the eCommerce website may lose a considerable quantity of visitors and income.
Mistake #4: Not Leveraging Social Media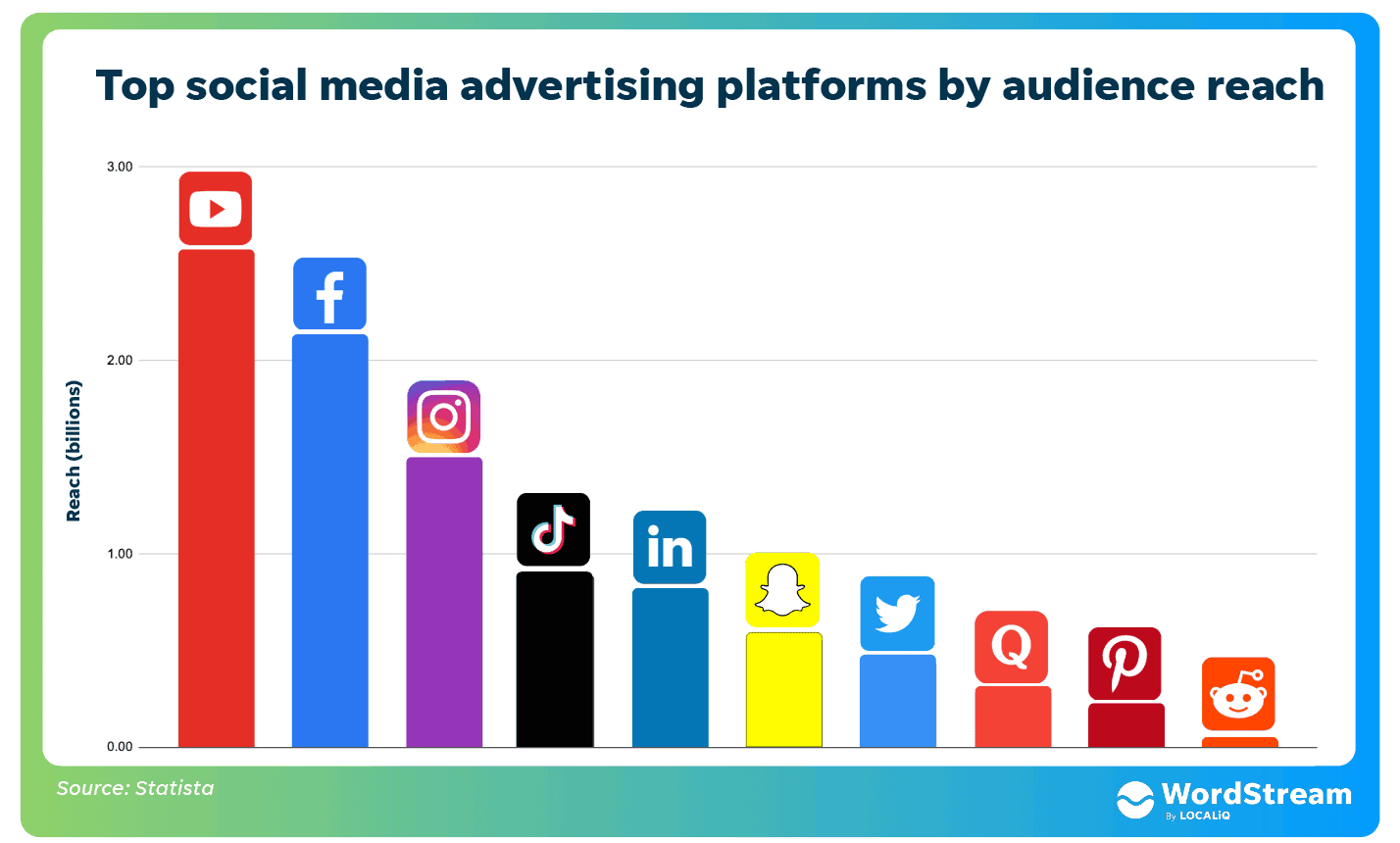 Digital marketing relies heavily on social media since it enables businesses to interact with their target market, increase brand recognition, and boost sales.
Businesses may reach a larger audience, engage with their customers, and acquire insightful information about their target market by establishing and maintaining a presence on well-known social media platforms.
Not leveraging social media might result in missed opportunities to engage with potential clients and increase brand exposure.
A brand may also find it challenging to maintain relevance in the current digital environment without a social media presence since more and more customers use social media to research and engage with businesses.
Establishing profiles on well-known social media sites like Facebook, Instagram, Twitter, and LinkedIn is a good place for businesses to start if they want to use social media for their digital marketing campaigns. Later, they may use LinkedIn Ads, Facebook chatbots, and compelling Instagram carousel posts to increase brand visibility.
Once the accounts are created, companies may start interacting with their audience by making frequent updates, answering messages and comments, and running social media advertisements. Utilising the best social media management tools to post at the appropriate times and interact with followers will optimise the results.
It's crucial to continually review and modify the approach and use social media analytics to track interaction and assess the performance of campaigns.
Businesses may also use social media to research and learn more about their target market. Companies may expand their reach, raise brand recognition, and eventually spur development and sales by utilising social media.
Example of a Threat from Not Leveraging Social Media
Imagine you have a small clothing store and choose not to be active on social media. This implies that you could be passing up opportunities to interact with those interested in fashion and seeking new clothing alternatives.
They might not even know that your shop exists, so that they might go to other clothing retailers with more active social media presence.
Additionally, you could miss out on potential clients who use social media to seek fashion advice from friends and family. Without a social media presence, you can lose sales and money, and it might be challenging to draw in new clients and expand your brand.
Mistake #5: Not Using Analytics to Track and Measure Success
Web analytics is a crucial part of digital marketing since it enables companies to monitor and assess the effectiveness of their marketing initiatives.
Businesses may learn important information about website traffic, consumer behaviour, and the success of their campaigns by employing analytics solutions. This data may improve the marketing approach, and the ROI can be raised.
If analytics aren't used, decisions may be made poorly, and money may be squandered since the company won't know how customers engage with its website and marketing initiatives.
Additionally, it might be challenging to assess the efficacy of marketing initiatives and make data-driven decisions without analytics.
Businesses may start by putting up tracking on their website, such as Google Analytics, to collect information on website traffic, consumer behaviour, and conversion rates to use analytics to track and assess progress.
Other analytics tools, such as social media, email marketing, and marketing automation, can be used to gain helpful information.
In addition, frequent data monitoring, analysis, and decision-making may aid in maximising marketing efforts and raising ROI.
Businesses may use analytics to make wise decisions, enhance their marketing initiatives, and ultimately spur development and success.
Example of a Threat from Not Using Analytics for Tracking
An illustration would be a company that conducts a PPC advertising campaign without properly setting up tracking.
Without monitoring, the company would be unable to identify the keywords and ad groups leading to conversions and those not.
The company could be spending money on useless ad groups, missing out on chances to improve their PPC campaigns and raise return on investment.
Additionally, without analytics, it would be challenging for the company to evaluate the effectiveness of its marketing initiatives and make data-driven decisions. This could result in bad choices, wasting resources, and eventually losing money.
Mistake #6: Not Optimising for Search Engines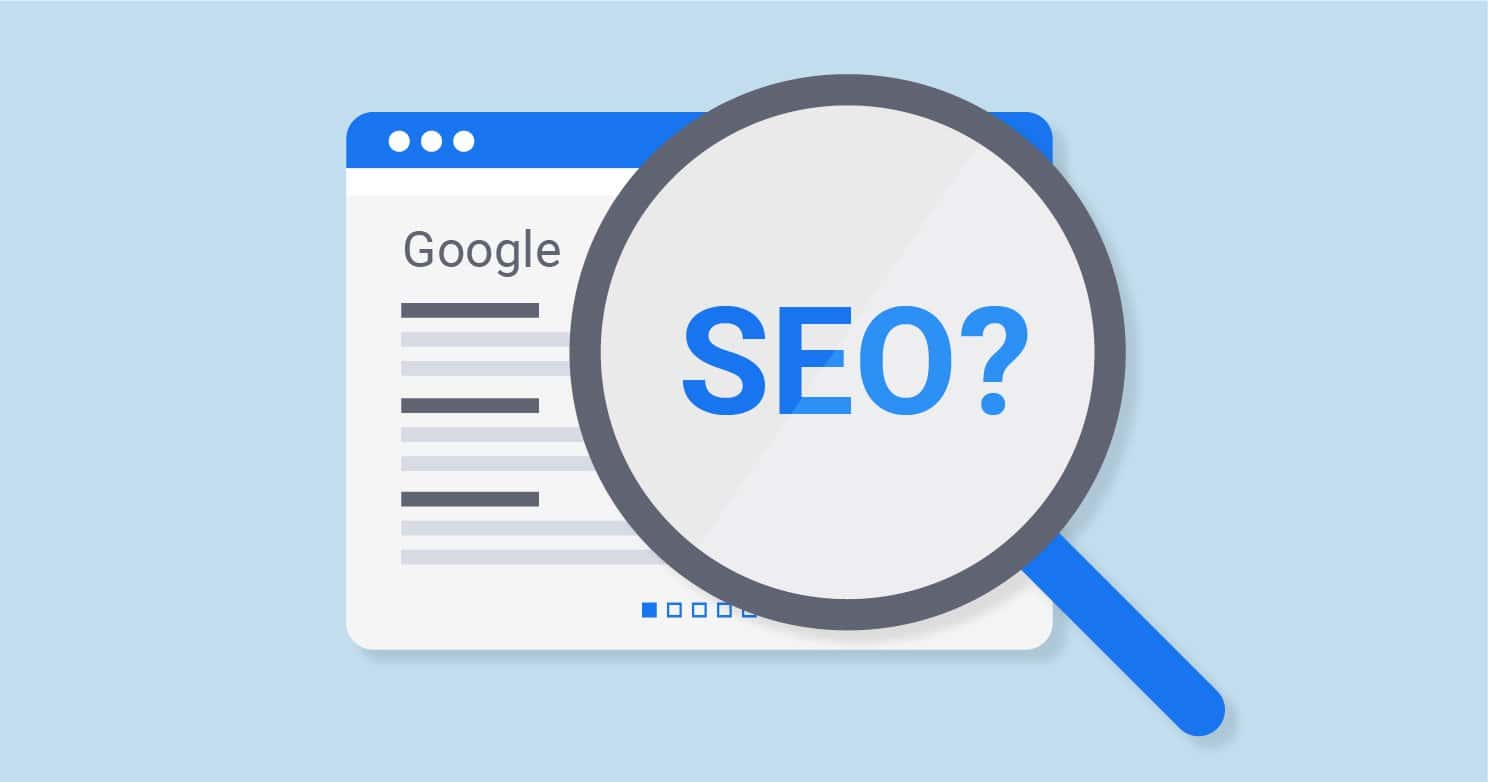 A company will improve the likelihood that potential clients will find the website while looking for relevant keywords by enhancing the SEO of the website.
SEO is crucial for businesses to enhance brand awareness, increase visitors to a website, and eventually increase conversions and revenue.
Without search engine optimisation, a website may appear far down in the SERPs, making it more challenging for potential buyers to locate.
A website could not appropriately target pertinent keywords without SEO, which could result in a poor return on investment and make it tough to expand the consumer base.
Businesses should concentrate on these essential SEO activities to optimise a website for search engines:
Creating quality content
Researching and targeting relevant keywords
Improving the website's user experience
Building quality backlinks
Once the essential SEO components are in place, generating and enhancing content and constructing backlinks become very important. In the realm of SEO, there are many things to watch out for. Therefore, automating repetitive processes and reporting using some of the best SEO automation tools is advised.
Making data-driven judgments and routinely monitoring and evaluating the website's statistics may both aid in improving SEO. A company may increase exposure, draw more targeted visitors, and eventually increase conversions and revenues by optimising its website for search engines.
Example of a Threat from Not Optimising for Search Engines
A handmade crafts eCommerce site may risk failing to optimise for search engines.
Without SEO, the website would not rank well when potential consumers look for terms relevant to the items, such as "handmade crafts" or "unique presents," in search engine results.
Customers may have a more challenging time finding the website and placing an order. Additionally, the company cannot reach the right consumers, which could result in a poor return on investment and difficulties in expanding its clientele.
As a result, the company may lose out on potential sales and income to rivals with higher online exposure and optimise their websites for search engines.
Mistake #7: Ignoring the Power of Email Marketing
Email marketing is a cheap and effective approach for companies to contact their target market and increase conversions. Businesses can swiftly reach a broad audience with email marketing while tailoring their messages to different subscriber list groups.
Additionally, lead nurturing, and customer connection building through email marketing may improve repeat business and customer loyalty.
Missed opportunities to communicate with potential consumers and increase conversions might result from ignoring email marketing. Without email marketing, a company can also find it challenging to maintain a positive image with its target market and to create bonds with its clients.
Businesses may start by creating a list of subscribers using opt-in forms on their website and social media platforms to use email marketing in their digital marketing campaigns.
After its creation, businesses may divide the list into several categories and tailor their marketing to each type.
Businesses may also deliver relevant, timely, and targeted communications using automation solutions. To maximise their efforts, they may utilise analytics to monitor the performance of their email marketing and make data-driven choices.
Example of a Threat from Ignoring Email Marketing
Consider a situation where you run an online clothing company without using email marketing. Like shooting oneself in the foot, that is! You're wasting a significant chance to engage with your consumers and generate some revenue if you don't send them newsletters and specials.
And believe me when I say that neglecting to establish relationships with your consumers can result in a lack of loyalty and repeat business, translating into less money in your bank account. Additionally, you might be wasting money if you don't target the appropriate demographic and customise your messaging.
Additionally, failing to use email marketing means passing on exclusive deals, specials, and announcements that can only be made by email. And I can assure you that your rivals are utilising email marketing to boost their sales and expand their companies, so if you aren't, you're slipping behind.
Mistake #8: Not Staying Updated with Industry Trends and Changes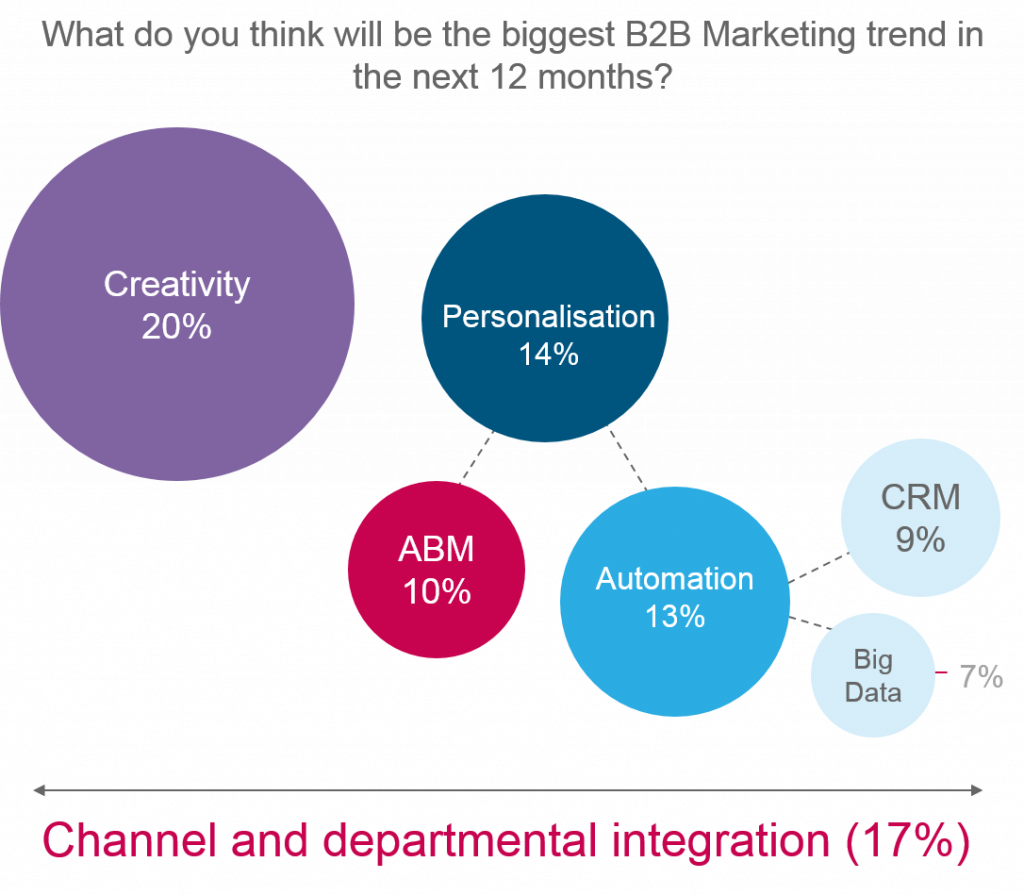 Even if you have read all the marketing, sales and startup books and perfected your business processes, there is still an element of change.
For companies to remain competitive and relevant in today's fast-paced digital market, they must stay up to speed with developments and industry trends.
Businesses may adapt to changes, spot new possibilities, and enhance their marketing tactics by keeping up with the sector's most recent advancements and innovations. Additionally, it enables them to foresee and address client demands.
A company that does not keep up with trends and developments in the market risks slipping behind its rivals and struggling to stay relevant.
A company may also lose out on new possibilities and fail to adjust to industry developments if it doesn't remain up to date, which can result in a reduction in revenue and market share.
Businesses may start by subscribing to pertinent industry magazines and newsletters, attending industry events and conferences, and following thought leaders and influencers in the sector to keep informed about trends and developments in the industry.
Businesses may also regularly perform market research and stay engaged on social media platforms to stay current with trends. Using software and tools designed for your sector to monitor trends and developments might be helpful.
Businesses may maintain their competitiveness, make necessary adjustments, and ultimately promote development and success by keeping up with trends and changes in the sector.
Example of a Threat from Not Staying Updated with Industry Trends and Changes
Keep up with the most recent trends and changes if you work in the travel business. If you don't, you risk falling behind competitors that use online reservations and virtual tours.
If you aren't following the most recent trends, you could still be making reservations the old-fashioned way, which is less practical and effective than the new online possibilities. Additionally, you risk losing out on a lot of business to rivals already providing virtual tours if you can't adapt to them.
You might lose a lot of market share and money if you don't keep up with industry changes. Additionally, you risk facing harsh legal consequences if you don't follow the most recent norms and regulations.
So stay caught up! Keep up with the most recent developments in your sector to keep your company profitable and competitive.
Mistake #9: Not Constantly Testing and Iterating
Any digital marketing plan must include testing and iteration. It enables companies to test various marketing strategies, assess their efficacy, and make data-driven choices to enhance their campaigns.
Businesses may optimise their marketing initiatives and raise return on investment by testing and iterating.
Company risk is utilising inefficient marketing strategies and wasting resources by not testing and iterating. Additionally, a company might not be able to recognise and seize new chances without testing and iterating or completely comprehending its target market and consumers' demands.
Businesses may establish specific goals and objectives and develop a testing plan before testing and refining their digital marketing strategies.
Once the strategy is in place, organisations may test various methods and analyse the outcomes. Businesses may maximise their efforts and raise ROI by making data-driven decisions based on the available facts.
Additionally, companies may employ A/B testing to evaluate the effectiveness of several marketing iterations and choose the most effective one.
Businesses can optimise their campaigns, raise their return on investment, and ultimately spur growth and success by testing and iterating their digital marketing efforts.
Example of a Threat from Not Constantly Testing and Iterating
A huge eCommerce site that primarily relies on paid search advertising to increase traffic and sales may serve as an illustration. The company can utilise ineffective keywords, ad text, and targeting strategies that don't produce a profitable return on investment if they don't routinely evaluate and improve their campaigns.
Without testing and iterating, the company could pass up new chances to connect with potential clients, including adopting fresh ad formats or targeting strategies.
A waste of advertising dollars, a drop in website traffic and sales, and a significant loss of revenue can result from a lack of testing and iteration.
Additionally, suppose a company doesn't test and iterate. In that case, it may not be able to recognise and seize new possibilities, such as novel ad formats or targeting strategies, or properly comprehend its target market and customers' demands, which can result in a drop in customer satisfaction and loyalty.
In the end, a company that doesn't repeat and test its marketing strategies frequently faces the danger of falling behind its rivals, who are adopting data-driven decisions to improve their campaigns and spur growth.
Summary of Digital Marketing Mistakes to Avoid
Okay, let's sum up this article we just read. It discussed some common blunders businesses make regarding digital marketing and how to avoid them.
These digital marketing mistakes include things like not having a clear plan, not understanding your audience, not making your website mobile-friendly, not using social media, not tracking your progress, not optimising for search engines, not staying current with industry changes, not using email marketing and not testing and making changes.
We also provided examples of each mistake, hoping they were relatable and gave you a clear picture of what can happen if you fall into these traps.
The takeaway is that it's crucial to be aware of these mistakes and know how to avoid them.
By avoiding them, you can improve your marketing strategies, increase conversions and ultimately drive growth and success for your business.
Author Bio: Erkki is the founder of influno.com, which helps entrepreneurs, marketers, and sales managers make the best decisions on the business tools to drive their businesses forward. Erkki's background is in software product management.