12 Worst Brand Marketing Mistakes Business Should Avoid
"If you fail to plan, you are planning to fail." 
Just like in business, executing an unplanned branding marketing strategy is like implementing no strategy at all. 
The failure of planning strategies is not about putting the actual work to create a brand marketing campaign. Still, it's the business failure to dig deeper into the core elements of a successful campaign. 
The lack of long-term goals, poor messaging, incorrect targeting, and the other small to more systematic issues are just some of those elements as the absolute roots of all brand marketing mistakes.
Many businesses still struggle to understand since it has creative and analytical aspects, and most of them only prioritise one over the other. 
But no company would want to waste all their efforts and resources investing in a marketing campaign with no chance of bringing a beneficial result to the brand. 
So businesses should at least be aware of what to do and not to do and acknowledge and consider those avoidable costly brand marketing mistakes that can undermine their development. 
Why Do Brand Marketing Campaigns Fail?
It is a simple question but needs much deep thinking to know the answers.
Brand marketing is all about taking every opportunity to rise above the competition. But most businesses tend to lose sight of the objective and concentrate on being original or unique rather than addressing their target audience, which accounts for a couple of missteps. 
Sometimes, the lack of continuing goals and being invested only in the present can compromise everything for the brand. Or just simply the mindset of putting something out there for the audience to see and expecting valuable results in return.
And so, whether for a running or a start-up business, below are the most crucial mistakes that companies must avoid from the beginning or must correct if they are already doing and the strategies to overcome them.
12 Worst Brand Marketing Mistakes to Avoid
1 – Cheap Brand Identity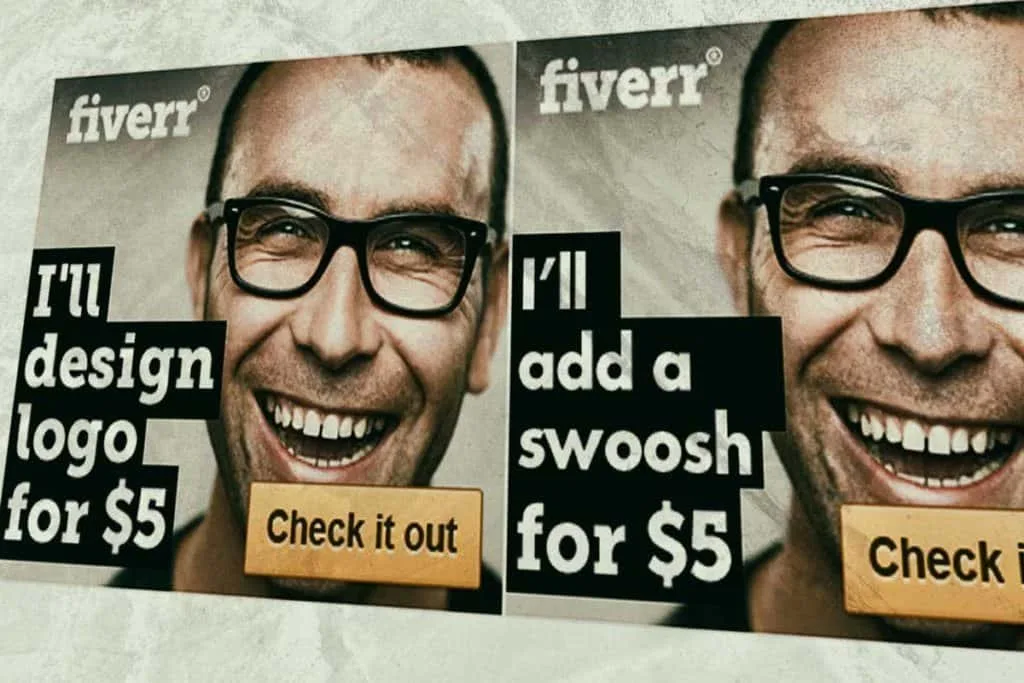 Brand identity is the first message that a business can reach its audience. Most companies failed to acknowledge or disregard the beneficial role that brand identity plays in the success of every marketing campaign. 
They usually invest in the most economical way to have one and instead focus on making people aware of it. 
There can be a chance that a cheap brand identity can grab attention, but it can never achieve the right impact. 
The first impression lasts so as the audience towards any brand identity; may it be the logo design or the overall brand appearance, the cost a business will need to have a quality brand identity is nothing compared to the benefits it can deliver.
2 – Business logo and tagline that doesn't match the brand
Logo and tagline are what the audience will perceive as a business, so it will not be conventional to have those identities that have no direct connection with your brand. 
Imagine reaching a good amount of following but portraying the wrong message of your brand. Customers will find it confusing thus will see your business as unreliable and will make new ones uninterested.
So it is important to set everything straight right from the beginning because changing your logo or tagline will be hard to do if a business is already in the middle of operation as it will affect the foundation of your campaign. 
Make time to check graphic design tools to help your business create those eye-catching logos and impressive taglines design.
3 – Undefined brand objectives
If a company decides to move forward from where they are, brand goals must be precisely defined, as it will be the direction in where a business needs to go. 
Setting the objectives must be the first thing to be developed because it will be the basis of all the planning and strategies for the brand. 
Brand objectives also make all the people inside an organisation be on the same page and share the same vision towards the bright future of the business.
Companies should be particular also about where the brand stands and continue to stick with it. But in case of any misdirection, those objectives can help businesses find their way back. 
And every company should also remember that the chief purpose of every brand strategy is to integrate an organisation's vision to give the customers the best possible experiences.
4 – Branding inconsistencies
What makes businesses relevant? Its consistency with its branding measures the relevance of a company. 
Consistent not only on the way they present their brand to the public but also on the message they are trying to relay. Customers find confidence in those brands that offer integrity and honesty. 
Because not having a well-defined message and brand identity can make them lose interest and prefer a competitor with a clearer one. 
Branding is a continuous process to compete with other brands, so it's essential to gain loyal customers who stick with the business over time.
And when we say consistent branding, it is every aspect of your brand from the logo, taglines, website, brand marketing materials, social media platforms, and more. 
Businesses must also have a branding guideline to set a standard and a basis every time a new idea is needed. The brand makes the overall identity of a company. It is composed of valuable parts that must be consistent with the others to make great sense to the audience. 
5 – Following Trends

The need to make their brand presence felt forces businesses to follow the current trend as their instant resource to attract and gain customers. 
But it might not be a smart move to make as trends tend to come and go together with the benefits attached to it. 
Businesses can instead focus on their brand and create a wave of their own, and through that, customers can see the value and commitment businesses have to their brand.
But not following the trend doesn't make you the need to avoid it because there are also current trends you can adopt in those aspects that will be easy to change as the need arises. 
Businesses should be aware and acknowledge those things that can bring continual benefits and disregard those that are only valuable in their time.
6 – Targeting the wrong audience
There is no way a business can deliver influence if the brand is addressing the wrong audience. Any business, even how big it is or its brand message is, can never impress everyone. 
Every business needs to connect with the right people that will listen and will rely upon their brand to the more and more people to increase their brand awareness.
Addressing the audience should also be done in a more personal way. Consider identifying their location, age, gender, preference, and how they can fully use the brand product and services. 
The audience must know that the brand is there to help them and not take advantage of them. Timing is also essential in dealing with customers, so proper planning and execution are critical here.
7 – Disregarding customer's feedback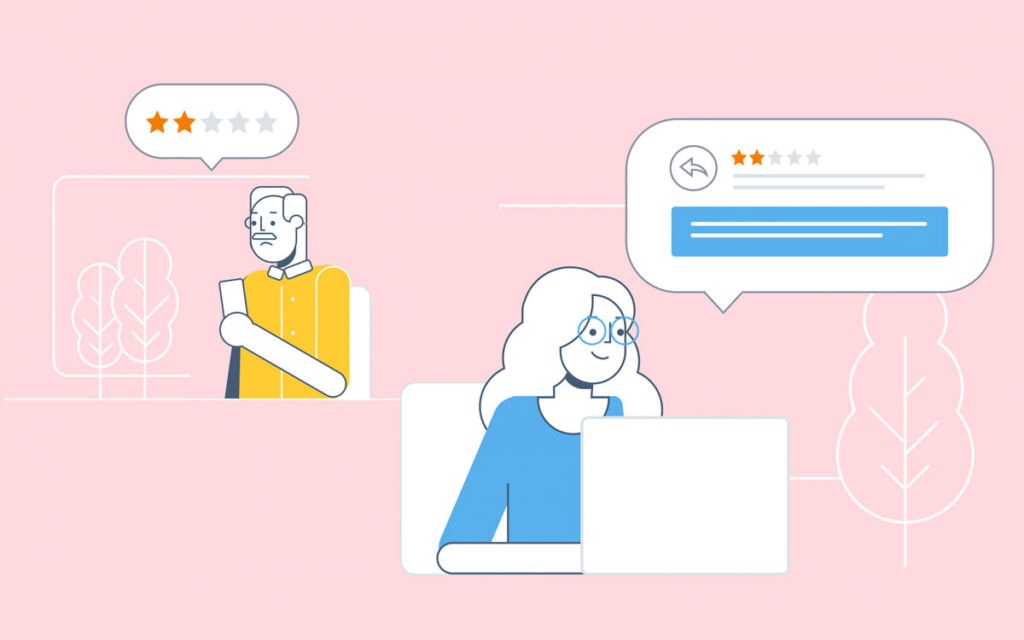 Customers are king as well as their feedback. Customers are there because they help businesses gain revenue and valuable feedback that can help businesses grow. 
Not disregarding or avoiding feedback is also one way to get the customer's trust by making them feel that their opinions matter.
There is no bad feedback, only acceptable criticism for improvement. 
Businesses must find out what they can improve to serve the customers better by being open to public opinions, providing feedback forms that customers can answer, and other actions to know the public perception about the business.
8 – Providing poor brand experience
Customers deserve nothing but the best experience a business can offer. A good brand experience is what will make them choose and rely on the brand.  
But a poor brand experience will make them choose the other best option and spread bad publicity about the brand. Public perception about the business does not rely solely on brand identity.  
The customer perceives business more on the experience they can get.
Every business should focus on improving the brand experience to exceed customers' expectations. 
Always provide positive interaction, be responsive to emails and inquiries, and live up to the brand promise of giving the best overall experience involving the business product and services.
9 – Neglecting to check out competitors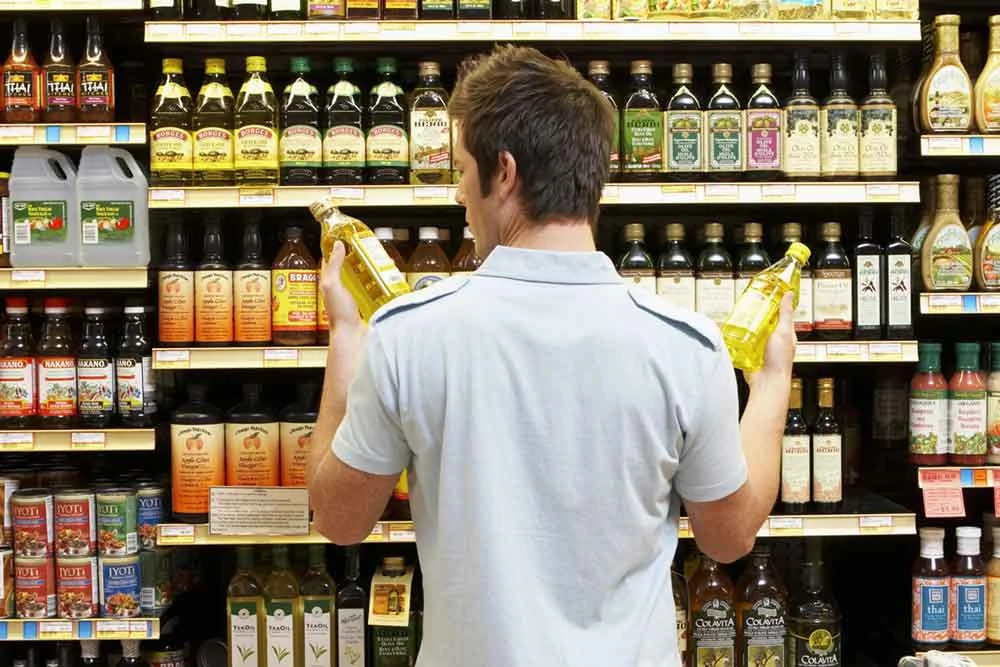 Besides the customers being the top priority, branding is also because of competitors. The longer a business stays on the market, the higher the competition rises. 
Business, being self-centred is not a bad strategy. Because of the undeniably strong forces outside the organisation, competitors being the main face, focusing on the brand alone is probably not the best thing to do. 
If a business fails to check out for competitors, there is a risk of losing all the business effort and resources in doing a marketing campaign. 
Because in a highly competitive market, especially with those similar products and services, ideas might be alike, and similar marketing campaigns are usual. 
Even though a brand marketing campaign is good if the customers have already seen it before, it will not do any good on the second try because customers always prefer new concepts and ideas in return for their money's worth.
10 – Failure to protect and defend the brand
Legal issues might be the last thing that a business wants to handle in whatever form it is. When brands come up with great branding ideas, they often forget to focus on the legal aspect. 
There won't be any problem if the chosen branding is available, including the business name and brand identity.  
The crucial process here is to obtain a clearance search to verify the uniqueness of a brand. No business should adopt a brand that is already used by another to avoid issues from arising.
So, first thing first, companies should do their part and use their resources to research the brand they want to adopt because a brand dispute is a very long and costly process. 
Businesses should also consider the effect of those disputes on their brand reputation and credibility. Whether they are the one being attacked or the opposing side, the public will not reconsider. 
And so, beyond the creativity and logical aspect of branding, trademarks matter and must also be taken off legally.
11 – Ignoring brand crises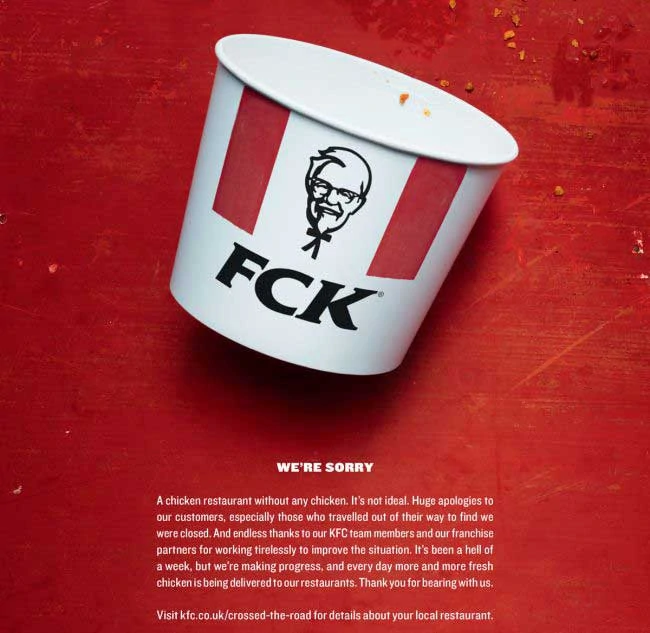 When a crisis or issue arises a little as it is, businesses should address it right away to avoid further brand damage. 
It already became a common practice among companies to ignore brand crises.  
They tend to focus on bigger things while overlooking the small things that also matter. 
Since businesses are like an open book, customers are mindful about everything that is happening, so the longer it takes for the companies to fix the situation, the higher the damage it can cause to the brand publicity.
The brand crisis also includes brand ageing. With consistency in mind, businesses need to keep up with everyone playing and not just maintain how the brand should always be. 
The bad thing about a brand crisis is that it is like a fire that companies try to hide or take lightly; it will continue to blow up if not taken seriously.
12 – Not having a global mindset about the business future
If a business's future goals are just set, making big locally, then there is no way it can reach greater heights as wide as reaching a global audience. 
Businesses should never limit their brand future because the potential of every business can reach farther places that the company might not foresee at the start. 
And because of those set limitations, businesses aligned their branding with what it should be and not what their brand can be.
So, to adopt a global mindset, businesses need to change their perspective and create branding that can also welcome a worldwide audience. 
Those perspectives include doing the necessary research on different cultures and providing general products and services that anyone can relate to and acquire. 
It will also be advantageous to use a universal language that everyone can understand.
Your turn
Branding indeed is more than just the business logos and taglines. 
Effective branding needs long hours of planning and critical thinking because of what is at stake and the total impact on the organisation.
The above-listed brand marketing mistakes are just some of the significant pitfalls companies must avoid in preventing marketing failures. 
There are many crucial things to be considered in branding a company, but recognising what is evitable can lead every business on their way to creating a successful and memorable brand.
Author Bio: Jenn Pereira is an experienced web and graphic designer. She loves to design innovative UI/UX for web and apps and write about design trends, ideas and inspirations to motivate creative people. You can find more of her work at Dribbble.
She is currently employed as the Lead Marketer of Removal.AI, a platform used to create image transparent background and a photo editing tool used for eCommerce, photography, marketing and even for personal use/purposes.