The Impact of Technology on Digital Marketing
Digital advertising has become more prominent as people spend more time and money online. Using tech-centric digital advertising increases your brand reach and allows you to engage with customers across platforms.
The technological aspect of digital marketing has made it easy to track your campaign's success and learn more about customer demographics. Technology helps businesses track buying patterns and behaviours so that you can streamline future campaigns for bigger payouts.
Whether you run an online store or a brick-and-mortar company, the impact of technology on digital marketing is something to research and use to your advantage.
Importance of Technology in Marketing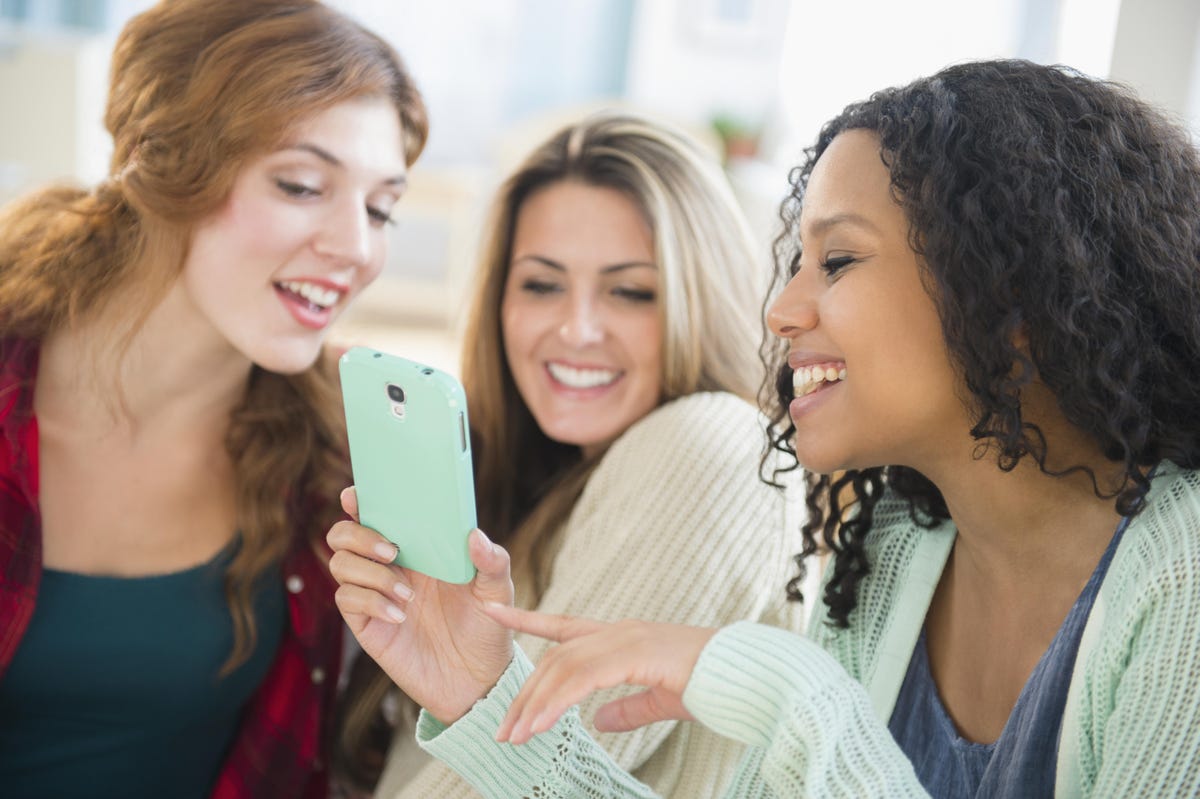 Businesses need an online presence to increase their reach. Even if you offer a niche service to your specific location, you want users to find your company online. Many business owners need help with the shift in technology in digital marketing, but harnessing this channel pays off.
Creating online campaigns using social media, email marketing, pay-per-click advertising, and sponsorships allow you to reach potential customers everywhere. Instead of waiting for someone to need your service and seek you out, you show them what you provide while they scroll through other apps or visit other websites.
Shifts in marketing technology can seem frustrating, especially if you have just launched a new campaign. Instead of worrying that you won't learn the updates, focus on everything it provides. Technology streamlines marketing by offering features such as:
Simplified communication
Streamlined operation
Extensive avenues for research
Competitor Analysis
Technological advances in digital marketing make it easy to analyse your competition. You can get detailed information about their keywords, backlink authority, and traffic. With this data, you can elevate your business's online presence, making your site the top search result.
Communication
Marketing technology includes communication with customers and potential buyers. You have more outlets for interaction, such as through social media messaging, email newsletters, and on-site chatbots.
Each option has pros and cons, but all offer some extent of automation to streamline the process. For example, you can set up automatic messages to send to new followers on Facebook, Twitter, and Instagram. Instead of waiting for a customer to interact with a post, you connect with them immediately.
Email newsletters are easy to automate. You can build a campaign with a welcoming message and escalate to targeted sales pitches. Newsletter platforms automate the sending process. It also compiles the data so you can track the effectiveness and change it for future campaigns.
Employing chatbots for your website reduces how much time you need to manage customer requests while still interacting with them in real-time.
Chatbots are software that can answer questions and guide customers to resources on your website. Instead of getting alerts about customer messages, the chatbot helps them solve the problem.
Using technology for communication makes you seem more available and attentive to your customers. Your audience will have a more positive experience on your site, making them more likely to make future purchases.
Since the increased profits result from technology, you'll have lower operating costs and a higher profit margin.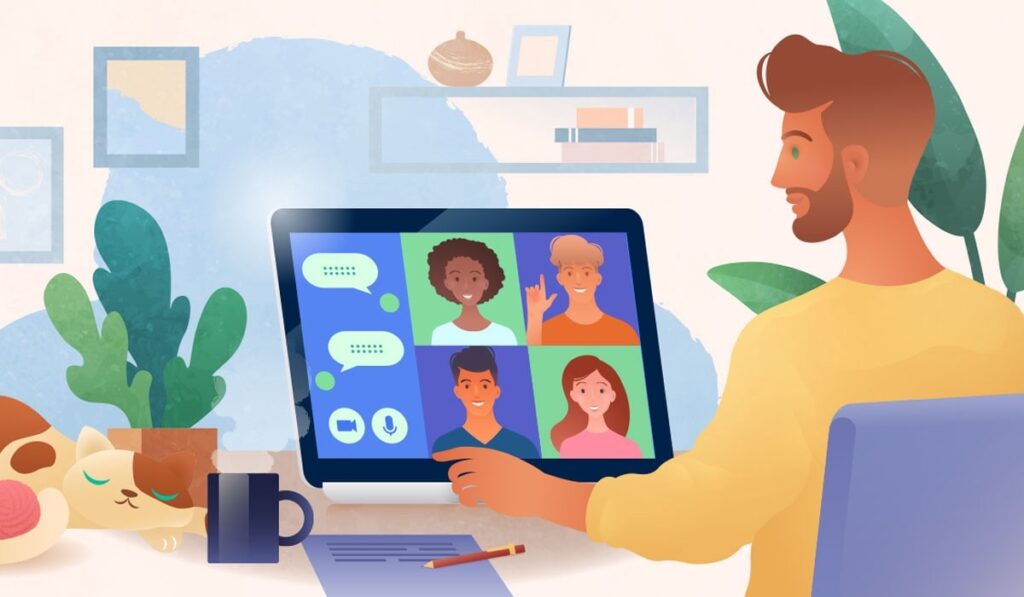 Operation
Technology streamlines business operations in countless ways. Automating most backend functions, like accounting and inventory maintenance, is possible, so you can focus on other aspects of your company.
You can outsource much of the work to third-party logistics (3PL) if you have an online store. These entities simplify eCommerce by sourcing products, storing inventory, and shipping orders.
You can use technology to remotely run a shop without renting warehouse space and hiring workers.
Professionals expect the 3PL market to grow to $1.75 trillion by 2026, with most Fortune 500 companies already using the service to maximise profits. With such positive projected growth, it's easy to see that using 3PL can benefit your business.
Accounting is one aspect of a business where you can't risk any mistakes. You might feel uncertain about relying on technology for these duties, but accounting software is a significant timesaver for business owners.
You can connect your orders, payroll, expenses, and customer database and get detailed accounting reports.
Since technology verifies the information from several angles, you're more likely to get correct records compared to using a finance employee.
The software eliminates the likelihood of human errors, like transposing numbers or marking a credit as a debit. The software also simplifies the work you do to file your annual taxes. You have all the necessary information on hand.
Research
Even established businesses continually research the industry to ensure they stay abreast of trends and provide competition for related companies.
Technology streamlines the research process by broadening your capabilities. You can find competitors worldwide to see what they offer and brainstorm new products and services for your business.
Websites offering free or paid search engine optimisation (SEO) services provide unique research avenues. You can find more information about competitors' keyword usage and links than ever.
You don't have to guess what potential customers search for; you can find the exact information and add the terms to your site to boost your SEO rankings.
Research isn't always related to competition. You should find information about startup grants or business taxes in your area. Technology makes it easy to access all the helpful resources you need to get the most out of your business. It would be best if you also did extensive research when starting the content writing process, as it may drastically improve the quality of your articles.
Role of Digital Marketing in Business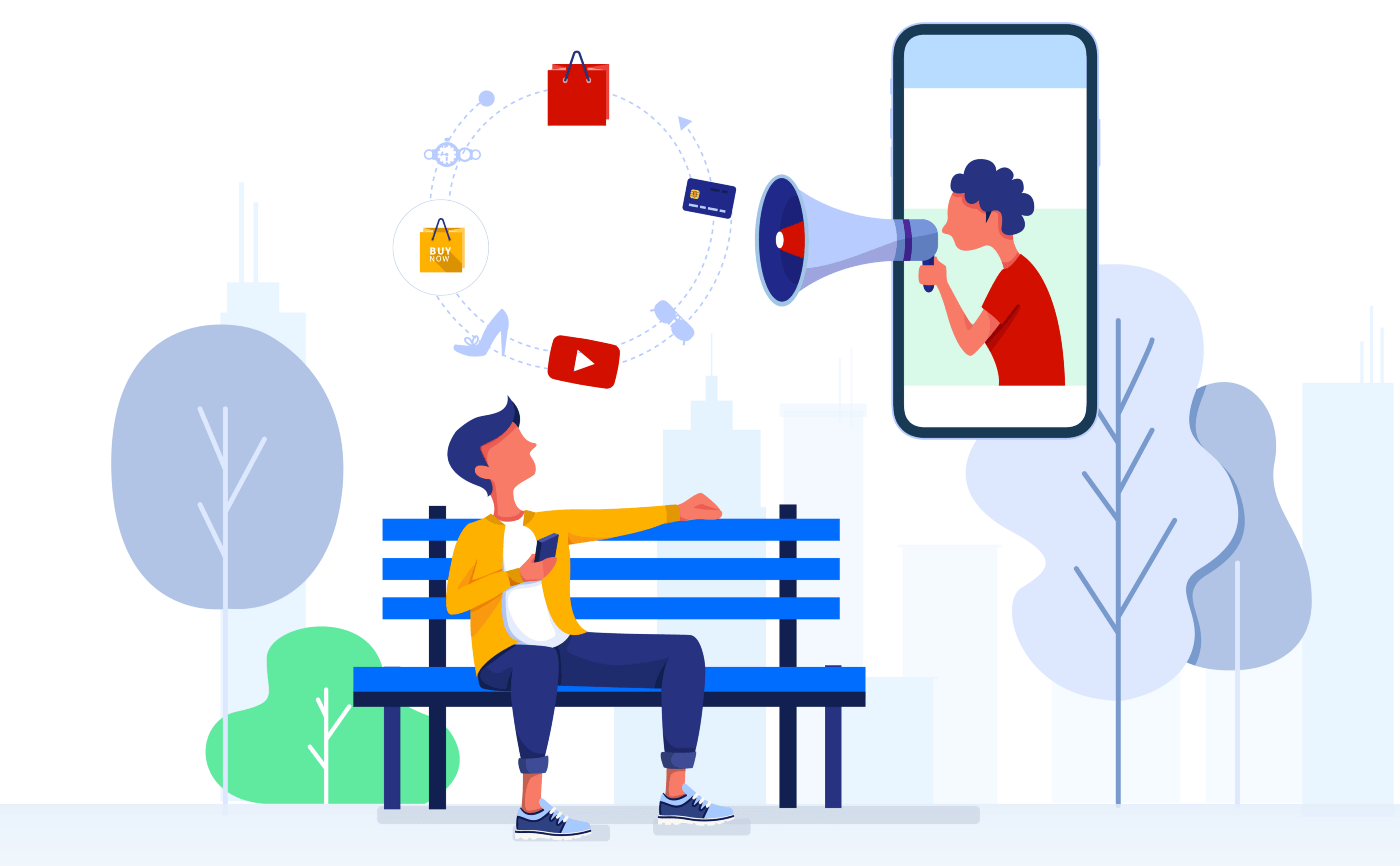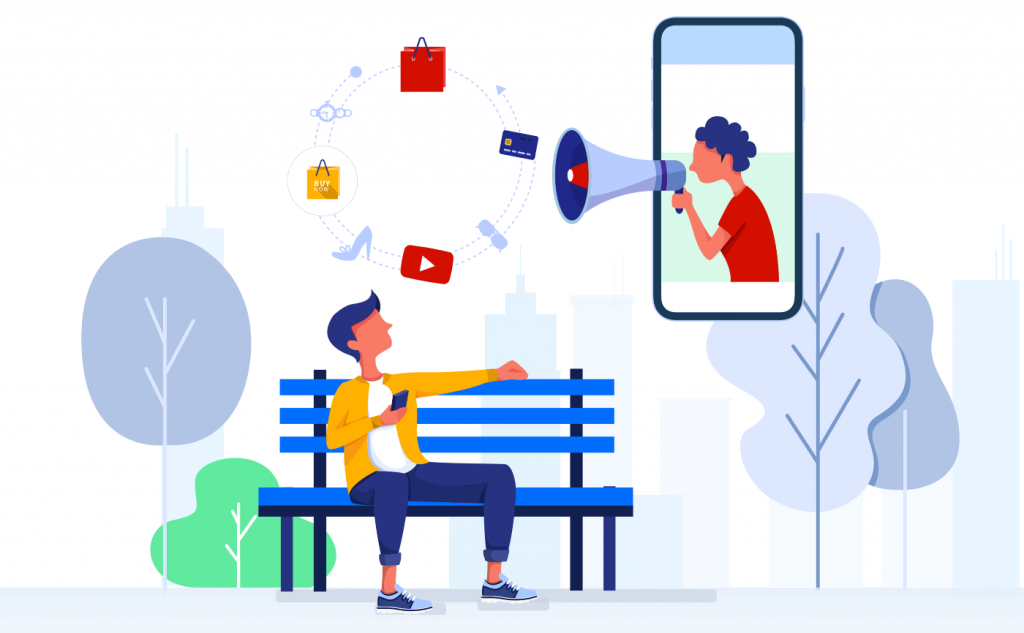 Digital marketing has a massive role in business because it allows you to meet your customers anywhere online. You don't have to wait for a local customer to visit your business's physical location or search your name online.
You can embrace digital marketing to have ads auto-populate when they scroll Facebook, Twitter, or Instagram. You can send creative emails to their inbox, encouraging them to click a coupon code or sign up for a free digital gift. Instead of hoping customers find you, digital marketing allows you to reach them.
Over 6.8 billion people worldwide use smartphones, meaning they can always access the internet and apps. Digital marketing gives you a chance to access potential consumers through these avenues.
Businesses that reach customers on multiple platforms have more success in making sales and creating relationships, which leads to brand loyalty.
This widespread internet access and use mean more competition but more potential for sales. People like photos on Instagram and watch video clips on TikTok. When you curate your brand's presence for each app, you increase your customer base, which broadens your potential profits.
Using technology to your advantage lets you control your brand's online reputation. You can showcase your personality on social media to draw followers and turn them into customers.
It's easier than ever to interact with followers and customers to create a bond with them, leading to loyalty at a time when there are countless options just a click away.
Since digital marketing changes frequently, you can use it to your advantage. You don't need to commit to a marketing plan a year in advance, spending money on printed documents and renting billboard space that drains your budget. You have more potential and flexibility than ever before.
You can record video clips to autoplay on social media apps as users scroll by. You'll get instant feedback on how many people stop, how long they watch, and what percentage of clicks to your profile or website.
If the numbers aren't what you expected, you have the power to scrap that campaign and try something new at little to no cost.
Harnessing the potential of digital marketing can significantly impact your business. Learn more tech secrets that boost your business's advertising strategy.
Tech Secrets for Boosting Your Strategy
Technology will boost your marketing strategy in different ways based on your industry and business. Instead of relying on physical advertisements, which cost money and often get thrown out before attracting customers, you can extend your marketing reach with technology.
Turn an Idea into a Website
Having a solid idea for a business is one thing, but you need a quality website these days. You can create a landing page to provide contact information or develop an extensive site with an eCommerce store, blog posts, and resources.
Regardless of what type of site you design, ensure it's user-friendly. Simplify the menus so users can easily find the information they need. If you sell products, make it quick and easy to add items to your cart and pay through online options.
Even if you plan to focus your business on local customers, you need a website as an online hub. You can also use it as a source of information people can access if they find you on social media.
Content Marketing
Content marketing is an avenue that focuses on informative resources that attract and retain an audience. It includes blog posts, helpful articles, viral videos, engaging podcasts, and social media updates.
Any content you create for your business should capture the brand's overall goal, mission, and personality. This approach gives you a cohesive foundation that draws in potential customers.
Over time, they'll be able to see your content online and immediately know it's yours, even before they see your name or logo on the screen.
Content marketing is your chance to develop your business beyond a faceless company. You're elevating yourself as an authority on a subject with blog posts and articles.
You're sending quality information in email newsletters and engaging with users on social media. Instead of being one-dimensional, you're relating to others on a human level.
This approach to content makes it easier for your audience to engage with you. They won't struggle to contact customer service and get a response because you're always available online and providing quality content that helps them find their needs.
Consumers appreciate this depth in brands and relate to you in a way that builds loyalty and repeat visits.
As previously mentioned, technology lets you assess the efficiency of content marketing. You can view stats showing how many people viewed your blog post or watched a video ad.
You'll see real-time data that helps you understand what works for your brand and what you can change to see if something else provides more engagement.
Email Marketing
Email marketing allows you to meet people in their inboxes. You know they will see your email if they don't spend time on social media or miss your posts due to the algorithm.
You can maximise the possibility that they open it and read the content by using eye-catching headlines and personalised greetings.
You can send introductory text-only or image-rich emails with interactive links and buttons. Regardless of your approach, you'll get detailed data to analyse.
This information will inform future campaigns, so you should use it to your advantage. In contrast to print marketing, you can easily change the following scheduled email to get more engagement.
You can create a campaign with a dedicated email marketing service and send it to anyone who signs up on your website.
You don't need to customise a series of emails for each new person. You can have a campaign for new users, a separate one for return customers, and a string of reminders for those who leave something in their cart without completing the purchase.
You can also maximise email marketing to keep in touch with customers throughout the purchase process.
You don't need to spend time each day checking orders, sending shipping notifications, and following up with customers. You can create a campaign that automates the process, inserting personalised information in form emails to promote engagement.
Social Media Marketing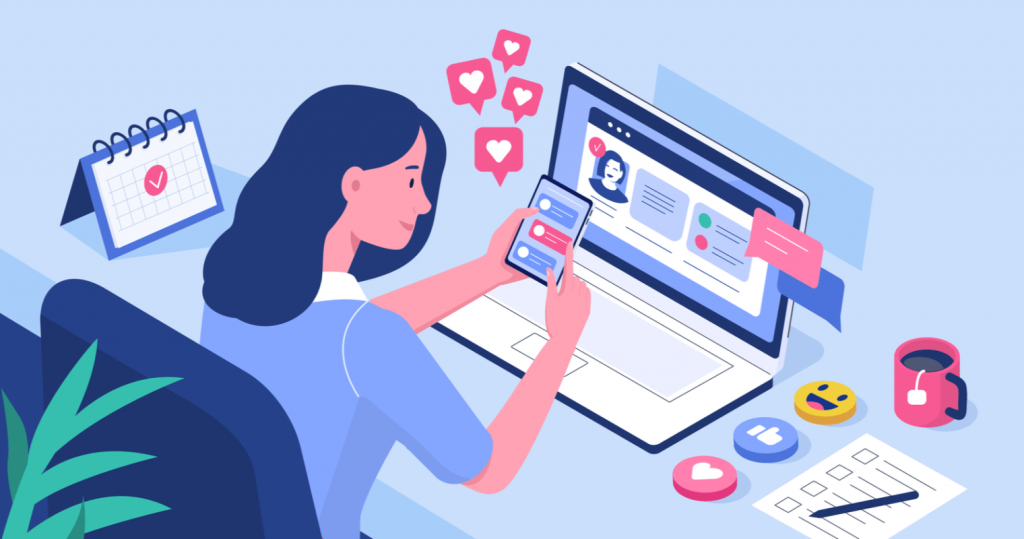 Social media marketing is one of the best aspects of digital marketing technology, especially compared to marketing methods from the past.
Most social media is free, so you can create online profiles and share content without paying fees. You can take pictures and videos to use as advertisements and post them for free.
Reaching so many people at no cost is a significant benefit. However, there's also an excellent opportunity for paid social media marketing. You can customise your intended audience when you pay to advertise on social media.
Social media platforms let you specify who should see the ad. You can select a specific location, demographic, or interest. Anyone who fits the parameters will see your brand's content as they scroll. It fits seamlessly into the platform's content with "Sponsored" text near your name.
While consumers will know it's an ad, they'll also know it showed up because they're your intended audience. And if the content is eye-catching and engaging, they're likely to check out your profile, follow you, interact with your brand, and visit your site to make a purchase.
Social media marketing is the new word of mouth. Users will share your posts with friends if your content demands attention. Since this process happens through social media, your business can grow by posting engaging content.
If you harness the power of social media, you can also use it to grow your business. Research a few of your followers or customers to understand their lifestyles.
You can check their followers list to see what other brands they support. Click the hashtags they use or follow and see their other interests. You're quickly getting to know your ideal customer without broad research.
You can adapt your brand's profile with this information and social media statistics. Post pictures that look like something your ideal audience will like.
Check the data to ensure they like, comment, and share your content. If that doesn't work, try something different tomorrow. This flexibility is a great advantage of social media.
SEO
Search engine optimisation is something you can maximise to increase your business's reach and reputation.
If your business doesn't appear on the first page of search engine results, it might not exist. Research shows that over 54% of people click on one of the first three links.
Following the best SEO practices ensures your brand gets the visibility it deserves. You can check the keywords your target audience uses to find specific information.
Use those terms on your page to draw in traffic. User-friendly layouts and navigation also impact your SEO ranking, so test your site on different laptops and devices.
Tech Solutions To Fuel Your Growing Business
Technological advances help your business grow without spending more time managing things. You can use automation and outsourcing to increase profits without devoting more work to your tasks.
Improve Business Trajectory
Technology allows you to improve your business trajectory in a way you couldn't several years ago. You can sell products without physically storing them in your warehouse. You can start an eCommerce store without knowing how to code a website. You can reach target audiences without spending a fortune on marketing.
Since technology gives you so much data from behind the scenes, you can learn from every move you make.
You can see how many people watched a video ad compared to clicking on a static image. This immediate feedback helps you change your marketing scope and grow your business exponentially.
Nurture Business Managers
Technology allows you to use business managers in a way you couldn't before. You can hire remote workers that specialise in the specific job duty instead of hiring a general employee and paying to train them.
You can use online resources to learn the skills and retain complete control over your company.
Making Intelligent Choices
With technology, you can make intelligent choices with less risk. You can easily access reviews and resources about any new software you want to try before you invest in it. You can see all options for outsourcing instead of committing to one immediately.
Since technology changes so often, you also have more control than ever before. You can try one option to stay abreast of your competitors, then switch to another provider after learning the program's ins and outs.
There's less financial risk because technology is flexible, so you can make the choices that help your business grow.
How Technology Helps Different Industries
Digital marketing is just one industry facing significant changes due to technology. With the shift to eCommerce and remote work, more people spend time online than ever. Everyone carries small computers in their pockets and can access anything they need with a single click.
By harnessing the power of technology, every industry can stay relevant. Committing to physical advertisements, warehouse space, or employees is unnecessary. Technology allows for digital ads, 3PL companies, and automated software services.
By exploring the technology available in your industry, you're giving your business a chance to grow beyond what you could handle. Please take advantage of all the advances and see how they change your field.
Connecting Technology and Marketing Structure
Hopefully, you now understand the strong connection between technology and marketing. You can harness the flexibility of technology to try daring advertising campaigns and automate repetitive business tasks.
There's a strong parallel between the evolution of technology and marketing, so it's easy to see how they work together.
With so much data available for your campaigns, you can make the most of each advertisement avenue without using as much of the budget as you would have for physical advertisements. Technology allows you to try new things and reach previously untapped markets.
Conclusion
Technology constantly evolves, so let this concept excite you instead of intimidating you. There are countless ways to harness technology for digital marketing, from chatbots to financial automation to social media marketing.
Use the information above to refresh your marketing strategies and harness the power of technology to grow your business.