7 Essential SEO Tips for Online Businesses in 2019
The advancement of the internet is making a place for many individuals to expand their online businesses.
This is fundamentally great since it provides people with a chance to work from the comforts of their homes while at the same time earn money.
However, such a competition can easily drown out online businesses with a weak SEO strategy.
As Google keeps on updating its algorithms daily, it becomes mandatory to invest your time and efforts in a sound SEO plan.
Considering this, we are sharing a few essential SEO tips that will boost your online presence.
Produce Fresh Content with a Posting Schedule
It would be best if you directed your focus towards producing fresh content.
Even if you are not working with SEO in mind, you still need to produce quality content as it attracts visitors in droves.
Great content can be used as a tool to introduce new visitors to your e-Commerce setup by offering them relevant information through your blog posts.
However, your content efforts can be easily tainted if you lack a solid posting schedule.
A lack of posting schedule negatively impacts your website even if you are pumping out great content.
This is because irregular posting can portray you as a lazy website which will force your visitors to look for similar content elsewhere.
On the other hand, great content that has a consistent posting schedule is a sure way of buying visitors' loyalty which can help boost your business' SEO ranking.
Make Useful Videos for a Feature in Google's Carousel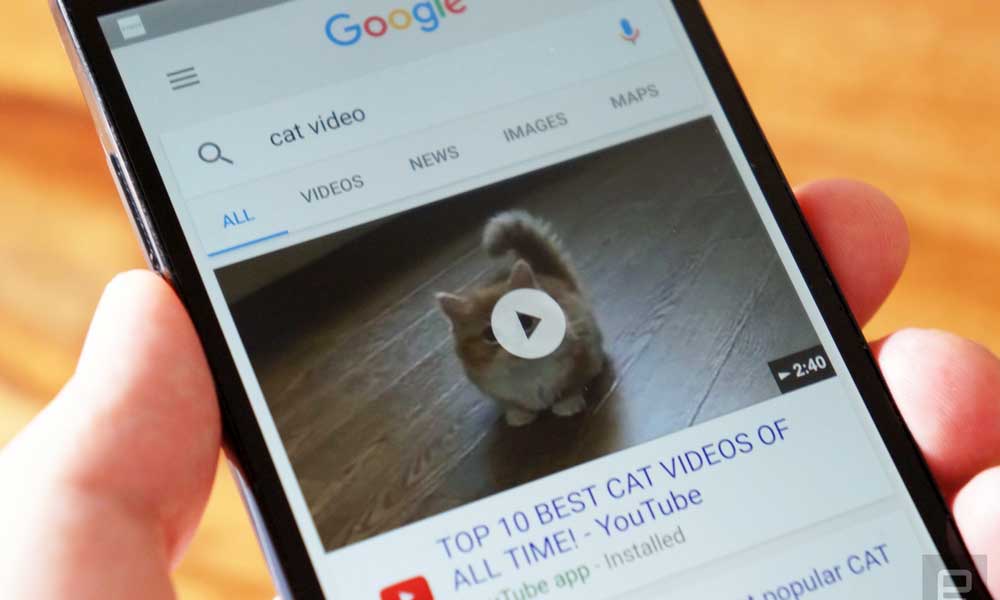 A fool-proof content strategy is the one that surpasses words to include videos as well.
This combined with the fact that 80% of the web traffic comes from videos, you need to create such content that aid your clients in making a decision.
However, it is easier said than done!
This is because the majority of the content creators focus on showcasing their products instead of enlisting their usefulness to the clients.
Creating video content with your client-base in mind will help you pick up a straight narrative that does not indulge in vain attempts to sell your product.
Moreover, having a stash of useful videos will help you get featured on Google's video carousel which is great for widening your audience base.
Website Design that Focuses on User Experience
Many people confuse a great website design with fantastic visual and graphical elements.
However, from an SEO point of view, a great website design is the one thing that enhances user experience and transforms visitors into loyal clients.
Keeping this in mind, you need to direct your efforts towards having a website that is beautiful yet convenient.
When it comes to online businesses, having a great web design can be a make-it or break-it factor.
Since you want to sell your services or products, a poorly designed website can quickly turn into a nasty online experience.
This is why it is mandatory to invest in a design that is not only convenient but also a one that invites people to carry out purchases.
A great web design should always be like a well laid out map that guides people in the right direction.
Keeping this in mind, you should create a layout that focuses on all the essential elements like individualised categories, search bar, working web pages, an easy check out process, and more.
Focusing on all these aspects is critical from an SEO point of view as well because a useful website attracts shoppers.
This increase in visitors' activity attracts Google's attention, which then ranks your website accordingly!
Moreover, if you lack the required designing skills, you can visit WordPress or Shopify; both of which offer an extensive range of options to help you acquire an e-Commerce website at nominal rates.
Customer Reviews for the Win
According to the most recent search engine ranking chart, review signals secured the third spot.
These are alarming numbers for online businesses that tend to ignore customer reviews.
Customer reviews not only influence your ranking but it also provides potential customers with the necessary boost to buy a specific product.
So, keep a tab on all your customers, and ask them to review your products once they receive it.
You can also employ tools like Yotpo that notifies the customers to review your services via email.
Although client reviews build brand credibility, never take help from tools that generate fake reviews as it can damage your reputation in the long run.
Additionally, customer reviews pose another problem which is the presence of high competition.
This happens when competitors hire writers to write fake reviews to curb the existing competition.
It is a shady practice, and many rules and regulations exist to put an end to this habit.
Despite this, many of the great services are often unjustly reviewed by their competitors.
To protect yourself from the same treatment, you can only register your business' profile on authentic reviewing platforms like TrustPilot.
Alternatively, you can also look into invitation-only reviewing platforms that only allow authentic customers to post reviews.
Such reviewing platforms put an end to fake reviews by closing the platform for individuals who are not your buyers yet they want to leave reviews.
Designing a Mobile-Friendly Website
You may have already read a plethora of articles emphasising on the mobile responsive design.
Being reminded to do the same thing, again and again, can be a little frustrating.
However, this is not an exaggeration since a mobile-friendly website helps in driving profit and aids in SEO as well thanks to Google's mobile-first update.
Currently, the majority of internet traffic comes from mobile devices since they offer a quick connection.
So you, as an online e-commerce setup, should build a mobile-friendly website with just the right amount of keywords to positively impact your growth.
Moving on, the lack of a mobile responsive design also impacts the bounce rate.
Providing a poor mobile experience will force visitors to hit the back button instantly.
An increase in bounce rate is enough to get the attention of Google.
Since Google tracks bounce rate, it will assume that either your website is poorly designed or it does not provide quality content.
Both of these reasons will hurt your ranking which is not great from an SEO point of view!
For more information, read this article and note down all the essential tips to have a perfect mobile design.
Social Media Influencers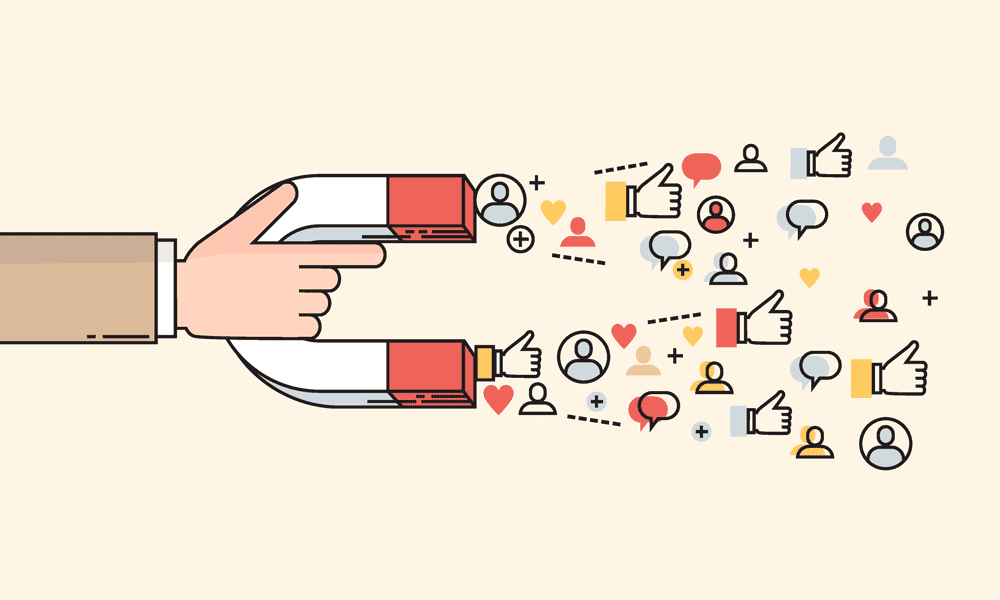 Striking an unlikely friendship with the social media influencers will benefit you in the long run.
This is how it works: you survey the market for a suitable candidate and ask them to review your products/services in exchange for a small fee.
So, the more they talk about you, the more their followers will look you up in the search engine.
This is a fool-proof SEO tip that produces positive results.
How these influencers review your online business depends on your product.
So make sure to send them your best products in a bid to enhance your SEO standing.
Promotion through social media influencers is slowing growing in popularity, with some people calling it influencer marketing. They not only boost your SEO but also have a significant impact in the following ways:
Building a strong yet diverse online profile: A secure online profile requires quality backlinks from high-authority domains from your niche.
Achieving this task is not easy. This is why many people are turning towards social influencers to fill this gap.
Since the majority of the influencers have their channels or blogs, they can provide a link to your website which will help you in building a robust online presence.
Providing a chance at unique and intriguing content: Creating unique content is not everyone's cup of tea.
On the other hand, media influencers' popularity depends on them producing unique and exciting content.
When this element of media influencers is combined with online businesses, the result is a shareable content which everyone loves!
Providing a new level of online engagement: In a sea of intense competition, many online businesses struggle with connecting with their visitors.
On the other hand, having a social influencer on board will solve this problem to some extent.
The majority of the social influencers have their massive following; so collaborating with one will improve your overall visibility.
As your online business becomes more and more extensive, it will also increase your instances of attracting authentic clients.
How-tos and Guides
How-to manuals and guides come in handy when you want your clients to see the usefulness of your products/services.
Often, clients are clueless when it comes to internet shopping which means that they are always on the lookout for such content that can help in making a decision.
This is where your how-tos and buying guides can assist your users.
So, dedicate an entire blog's section to these guides.
However, do not write manuals for the sake of writing.
Instead, perform thorough keyword research and incorporate them into your guides to ensure they pop up when clients search for that specific word combination.
Conclusion
SEO plays a vital role in your ranking.
However, this does not mean that you should direct all your efforts on ranking better. Instead, pay attention to your website's design, listen to your clients and focus on improving the quality of your services as this will indirectly impact your SEO efforts.
You can also incorporate any third party's SEO services.
However, before integrating any SEO services UK into your business model, make sure that your online setup has incorporated all of the tips mentioned above!
Author Bio: Shawn Mike has been working with writing challenging clients for over five years. He provides ghostwriting, and copywriting services. His educational background in technical field and business studies has given him the edge to write on many topics. He occasionally writes blog articles for Hire PHP Developers.