How to Scale Your Brand For the Future
One of the most challenging parts of creating any new business is building a consistent brand identity that will grow with your company. 
Many entrepreneurs make the mistake of jumping into a business idea too quickly, and as a result, things like branding and design can fall to the wayside. 
They may select a particular logo or brand strategy based upon their interests at the time or maybe even a trend. 
However, the problem is, this quick and easy "branding strategy" doesn't scale your brand as the business grows and your audience evolves. 
So, whether you are just starting as a business owner or looking for a change in your branding strategy, here are some tips to ensure that you are building a brand reputation that will last for years to come.
1 – Plan From the Beginning
The easiest way to scale your brand for the long term is to establish your company's value proposition from the start. 
Or in other words, why would consumers need your product or service from your company? To decipher this, you should always begin by walking through The Golden Circle model. 
This was a concept developed in 2009 by Simon Sinek during his viral TED Talk, "How Great Leaders Inspire Action." 
Essentially, the model aims to redefine the way we think about our businesses so that our value can sustain itself in the long term. 
Usually, when developing a brand, entrepreneurs begin by asking themselves:
What will I sell or provide?
How will I sell or provide that product/service?
Why am I creating this product/service?
Each of these are essential questions, but they are asked in the wrong order. 
The Golden Circle concept suggests that you should start with the "why," then move to the "how," and from there, you can define the "what." 
When you start with the "why", business owners can not only feed the passion for what they do, but they can authentically communicate that same passion to consumers. 
In Sinek's lecture, he mentions how people, ultimately, don't buy a product for its shiny and exciting new features. 
At the root of it, people are buying an experience based on their emotional reaction to the product. 
So when you establish and communicate your purpose early on, you can build an experience and reputation that will give you decades of loyalty from consumers. 
We see this in companies like Apple, who say that their "why" is to challenge the status quo and think differently. 
That's what consumers are looking for when purchasing. Realistically, customers can buy the "what", a computer, from anywhere but the "why" makes them choose Apple.
Using this Golden Circle model and nailing down your purpose, process, and product from the start can be a great way to ensure that your entire brand identity will scale your brand in the future. 
2 – Conduct Thorough Research
While research is a much-needed step in starting any business, it sometimes loses priority as companies experience rapid growth. 
However, it is another key to scale your brand to your company's future goals and consumers' future needs. 
To understand what your target customer will need now and in the future, you have to break down the entirety of who your customer is, not just basic demographics and characteristics. 
So aside from their race, age, and occupation, look deeper into things such as:
Region or Neighbourhood: Looking into the type of area consumers live in and short-term or long-term living.
The pace of their Lifestyle: Discovering what part of life an individual is in can help you narrow down whom you are targeting. This is especially helpful when targeting teens or young adults moving through different life stages (high school, college, first apartment, etc.) versus a retired demographic who may remain in a similar lifestyle for several years.
Means of Influence: Understanding how they are influenced is vital. Kids, for example, may make choices based on their parents and friends. Adults may be heavily influenced by their partner or spouse.
With pieces of information like this, you can make inferences about how your buyer persona will change over time so that you can appeal to a sixteen-year-old today just as effectively as you would ten years from now.
3 – Ask Questions
Whether starting a new brand or scaling an existing company, it is always necessary to sit down and honestly pick apart your current brand identity. 
If you have a team of employees, it would be very beneficial to include a diverse set of people in the conversation to consider many perspectives and ideas. If you can, incorporate consumer feedback into the conversation as well.
What does your logo communicate?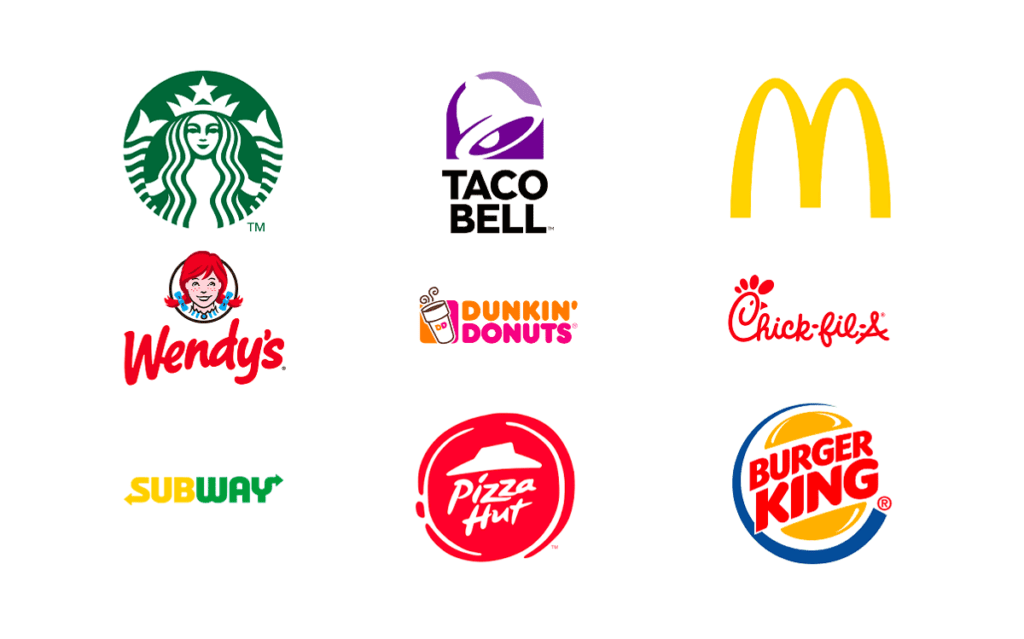 When reevaluating an existing design or developing a logo from scratch, you should understand what exactly the design portrays to customers. 
Depending on the shape or size of the logo, you may be showcasing your short-term values and missing out on opportunities for longevity. 
Here are some baseline impressions consumers often have for certain logo elements:
Square: balance, structure, stability, reliability.
Circle: harmony, unity, timelessness.
Organic shapes: they are often are associated with what they resemble (i.e. leaves, a vase, a car, etc.), but they can be left up for interpretation.
Positioning: western societies read from left to right, which typically means they will interpret what they see first, on the left, as being more critical.
Organisation: symmetry can portray order, tradition, and balance, whereas scattered design elements may display playfulness or chaos.
For example, a company like Starbucks, which has streamlined its logo design over the years, has kept particular elements like its circle shape and symmetry because of what they communicate to consumers. 
Each of these elements are, more or less, timeless, which is why their design has portrayed the same message to consumers for decades.
Picking apart your logo early on will allow you to decipher if the design will be impactful in the future or only tailored to today's trends and events. 
How do your brand colours and fonts make consumers feel?
Like the logo design elements, you should always ask yourself what your brand's colours and fonts communicate to consumers. 
Typically, sans serif fonts portray authority and respect, whereas serif fonts may be more sleek, clean, and modern. When it comes to colour, there are common associations to consider as well:
Red: Power, Strength, Passion
Orange: Courage, Originality, Success
Yellow: Joy, Energy, Playfulness
Green: Money, Growth, Environmentally Friendly
Blue: Integrity, Trust, Intelligence
Purple: Royalty and Luxury
White: Cleanliness and Purity
Black: Elegance, Drama, Power, Strength
Style choices like these should align with your company's values. 
However, to scale your brand, you'll want to make sure that your colour and font choices are not rooted in your short-term visions for your brand but those that you hope to exist well into the future. 
For any young entrepreneurs, for example, try to avoid choosing a colour like yellow just because it represents you or your business's current, vibrant nature. 
Think about whether your customer, now or in the future, is looking for a playful product or if they are looking for luxury, elegance, etc. 
What is your company's voice?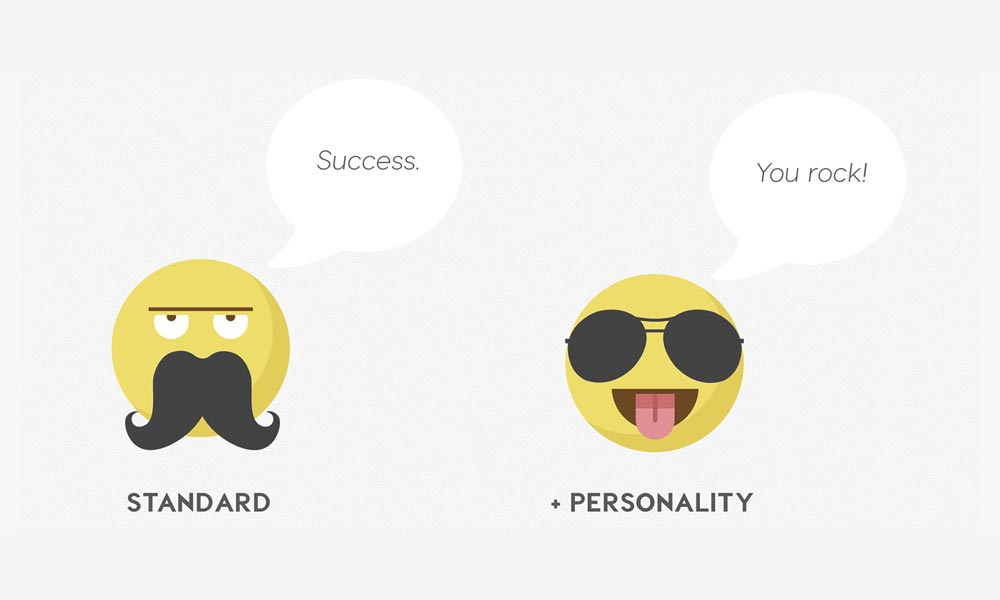 When evaluating your brand's voice, you can look into any planned or existing content, marketing, and social media strategies for your company. 
Your organisation's voice is the way the buyer "hears" you in your blog content, ad campaigns, and Facebook posts. 
However, for your brand's voice to remain impactful from the beginning stages of your business to the peak of success, you have to remain consistent in the way you 'speak.'
Consistency is key to longevity because it gives the consumer some security in knowing what to expect from you. 
For example, suppose you own a pottery business and have a conversational-style blog about recent pottery trends and designs. 
In that case, you'll want to remain consistent with that style and voice to appeal to that audience in any season. 
However, even if you are looking to adjust your voice based on your audience's or company's growth, there are subtle and effective ways to do so. 
A company like Gopuff who started by targeting college students in need of a quick, midnight snack, has pivoted to targeting a more comprehensive range of customers in recent years. 
Still, their voice changes have evolved slowly over time. This has allowed them to expand their services to young adults, new parents, and retired couples without losing their original, college student consumers. 
By remaining consistent and introducing small changes over time, they could scale their voice in just thirteen years of existence. 
While these are just a few examples of the questions you should be asking about your brand, each will allow you to understand if your logo, brand style, and voice will grow with you or only be impactful in the current times.
4 – Consider Brand Architecture
Once you have a complete and long-lasting brand style, you can begin establishing a brand architecture. 
This step isn't as necessary for companies that are just starting. 
However, for existing organisations with plans to acquire other subsidiaries, develop sister brands, and add products/services to their offering, it is crucial to ensure that your brand's style and reputation are well-represented as you grow.
Essentially, a brand architecture helps you understand how you will align a parent or master organisation with any products, services, or companies below it. 
In popular brands today, we see several different ways of doing this. 
Strong Parent Brand and Sub-Brands
This method of brand architecture is seen in companies like Microsoft and Apple, who both have strong branding and market share on their own but have also created sub-companies like Xbox, Bing, Apple TV, Apple News, etc. 
These sub-brands are independent of the master brand and have their own business strategy and target market. 
In Microsoft specifically, each sub-brand has its own unique branding identity as well. 
This type of architecture can benefit companies that have established a loyal consumer base, thriving and aligned branding, and have experienced consistent or exponential growth over the years. 
So now, they can develop extensions of their company and reach different markets with or without carrying over the parent company's branding. 
Building these substantial extensions of your parent brand is a great way to scale your brand and remain relevant after so much success in your industry.
Branded House
Suppose you want to carry your current brand identity to any sub-companies while still focusing marketing and branding on the master/parent company. 
In that case, you can opt for a branded house. We see examples of this in organisations like Rocket Companies who have expanded their successful mortgage services into sub-products like Rocket Auto and Rocket Loans. 
This type of architecture is an excellent way for brands to make slight adjustments to their identity and appeal long-term to customers without rebranding for every new product. 
It also opens up your master brand's identity to new audiences; unlike Microsoft and its companies, each has its own identity.
House of Brands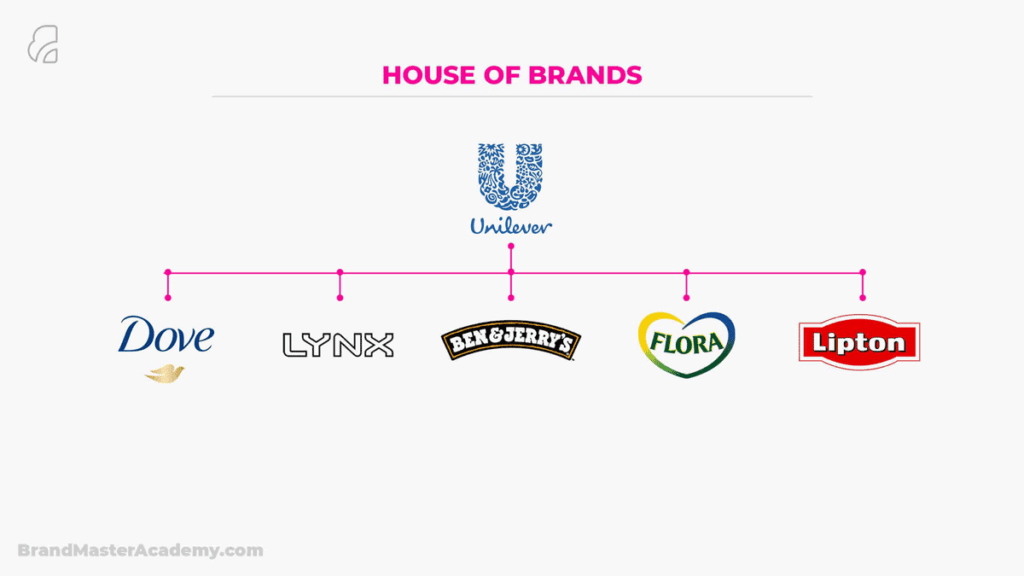 Though similar in name to a branded house, a house of brands is essentially the opposite in that all of the sub-brands are entirely independent of each other, and the parent brand is not widely marketed. 
This can be an ideal structure for complex organisations that constantly innovate or aren't necessarily fit for extensive customer engagement. 
Instead of focusing solely on the parent company, they can scale their branding strategy by developing multiple brands that can have their own following but come together under one master brand. 
We see examples of this in companies like Procter and Gamble, which have developed a list of household brands that many consumers use daily (i.e. Dawn, Tide, Pampers).
Endorsed Brands
Lastly, suppose you have a brand that has become widely successful in its own market. 
In that case, you can expand on its brand identity and perception by associating yourself with other brands you align with through endorsement. 
We see this in Marriott who has endorsed several organisations within the hospitality industry and spread their company name while boosting the reputation of those they endorse. 
This is a practical "hands-off" approach to longevity in your industry.
Each of these brand structures can be beneficial depending on your industry and company needs; however, they each offer a unique approach to carrying your brand identity through years of change and evolution.
5 – Don't Be Afraid of Rebranding
If you have a fully developed brand and are looking to expand into a different industry or target a completely different buyer persona, you should consider a complete brand redesign. 
Although organisations are hesitant to change their appearance in their industry completely, it can sometimes turn out to be the best decision for your company and its future. 
It's important to remember that every company's brand identity will inevitably change as it grows. 
Even if it's not a complete rebrand, it will have to change in some facet to scale effectively in the future. 
However, in some cases, you may notice that your branding isn't hitting your target audience in the way you had hoped, or maybe it is even unintentionally targeting a different market of consumers. 
In these situations, rebranding is the best way to get your organisation back on track and reach the ideal consumer for your product or service.
It would help if you looked into using a third-party design company for your rebrand to ensure that this pivot incorporates customer feedback, creates consistency, and accommodates the company needs while also scaling for a successful future. 
In essence, a rebrand is normal and doesn't mean you have to start over. You are just simply changing your direction.
All in all, scaling a brand for the future is a complete and in-depth process. 
Whether considering to scale your brand from its creation or after years of operation, these tips will undoubtedly help prepare you for the future.