6 Mistakes to Avoid When Building an E-commerce Brand
E-commerce is an industry that is constantly growing.
Even people who only shop in brick-and-mortar stores must have heard of some e-commerce giants.
One of them is Amazon, a company that takes half of the global e-commerce market.
On the other hand, there are thousands of small to medium e-commerce brand businesses that emerge every year.
Moreover, what does that tell you?
That the competition in this industry is fierce.
In other words, making a single mistake early in the game can quickly become the only mistake that you will ever make.
In this e-commerce game and the world of internet marketing in general, what sets you apart from the rest is your brand – along with excellent products, of course.
How customers see your business is crucial, and that is why you need to build a name for yourself in this competitive industry.
So, it boils down to this – if you want to sell something, you have to do some great marketing first.
Sure, mistakes can happen, and we should see them as opportunities to learn and improve.
However, it is always better to do everything you can to prevent them and build a great brand along the way.
Read on to find out what mistakes you should avoid if you want to build a robust e-commerce brand that will rake in revenue.
Not investing in website design
If somebody tells you that looks don't matter, they are lying.
After all, humans are visual creatures, and that is why your website and logo design need to be beautiful and elegant.
You probably don't like shopping in decrepit brick-and-mortar stores, so why should anybody buy products on a poorly designed website?
You need to know that a fine design goes a long way.
Every detail matters nowadays, so make sure that your website layout is great, use every tool you can find to improve it and hire professionals if you want it to be perfect.
Also, your products need to have high-quality images, along with excellent descriptions.
If you want to make your product pages outstanding, using professional photo retouching could give an edge over your competitors.
Also, make the website design responsive.
Bear in mind that many people make purchases on their smartphones.
If they have trouble navigating or even accessing your website from their devices, you may quickly lose conversions.
Therefore, the website has to be well-optimised so that it displays great on every platform.
Find a beautiful and responsive theme, test it for mobile devices, and also do a stress test.
You don't want to lose revenue because of a poor or unresponsive design or a shopping cart that looks okay on a mobile device but fails to submit an order.
Not having a clear value proposition
This is a mistake that many people make, and it can be a fatal one if not recognised in the early phases of e-commerce business development.
When you have no clear value proposition, a visitor who comes to your site can't figure out what exactly you have to offer.
Unfortunately, in most cases, that visitor is a lost customer.
If that is the case with your website, people won't spend too much time exploring it and looking for your products.
Instead, they would rather leave your website and check out what your competitors have to offer.
That is precisely why your website's homepage needs to display your value proposition clearly.
In other words, the homepage needs to show the essentials your customers should know about your services.
The purpose of the homepage is to grab the attention quickly as well as to make the customer stay longer and further explore the website.
Moreover, the longer they stay on the website, the more likely they are to make a purchase.
However, enough with the theory.
Below are some examples of excellent and organised homepages:
Underestimating the power of marketing
One of the most critical elements of modern marketing is great content.
The content is there to make your target audience engaged and excited about what you have to offer to them.
However, you need to make sure that your content marketing efforts are generating not only visitors but also conversions.
Conversions bring revenue, and that is something to always bear in mind. If you have content that is bringing many people to your website but failing to make conversions, well… that may be a problem.
Your marketing strategy needs to be effective and target multiple channels.
However, it should never be too promotional.
Instead, create content that nurtures prospects through various stages of their buyer's journey and ultimately prepares them for conversion.
A great marketing strategy has to include:
search engine optimisation
effective email campaign
outstanding content strategy
pay-per-click advertising
It is crucial never to overlook any segment of your marketing strategy that can bring you conversions and build your brand.
For example, running an effective Gmail ad campaign can prove to be as important as your content or social media strategy.
Modern marketing is a rather complicated issue, and each of its segments has to be taken care of properly if you want to achieve tangible and sustainable results.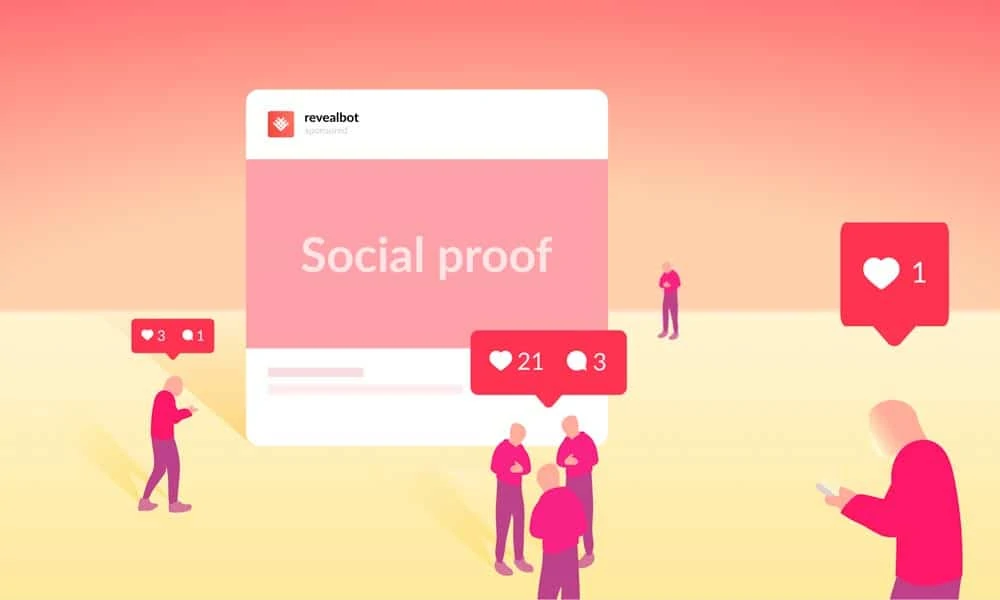 When deciding between two equally good products, what is one of the first things you will consider?
The social proof behind them.
Without definite social proof, an e-commerce brand can have the best products in the world.
However, it is customer reviews, and other types of social proof you use that can make or break your e-commerce business.
Almost 95% of online customers will read customer reviews before actually buying a product.
People are much more likely to trust a brand that is already trusted by several other customers.
Moreover, if those customers are willing to put in a good word for you, then all the better.
Social proof can take various forms, but the two most common ones are public feedback and engagement volume.
Public feedback in the form of positive customer reviews can do wonders for your e-commerce brand and ultimately lead to more sales.
Also, engagement volume such as follower count, impressions, reach, engagements and other analytics positively affect how your customers perceive your brand.
It is rather simple – more engagement volume means a better reputation for your business.
So, it boils down to this – whatever you do, never forget to include social proof on your e-commerce website.
Targeting the wrong audience
You can have an incredible idea with even better products to sell, but you won't do much if you offer them to the wrong people.
Everybody needs a reason to buy something.
For example, let's say that you sell smartphones.
When a person drops their smartphone and breaks it, they decide to buy a new one from you.
However, if you target older people who do not even use smartphones, you will probably end up selling nothing.
Choosing a target audience is a crucial step when it comes to building a successful e-commerce brand.
To make a name for yourself, you need to target the right audience and earn their trust.
For that to happen, you should come up with the characteristics of your ideal customer and the strategies you will use to turn them into buyers of your products.
To be more precise, you need to:
identify your audience's demographics
figure out what is important to them
understand what sparks their interest
determine how your products can help them
To do this, you might want to consult an expert.
On the other hand, you can always turn to your intuition and reliable data analysis.
Get out there in the real world and try to find out as much as you can about your ideal customer.
Once you connect with them, you will learn a lot of interesting details that will help you create a long-term strategy.
Poor customer service
If you have ever interacted with a customer service agent at least once in your life, you probably know how that kind of experience can grind someone's gears and make them start to despise the e-commerce brand altogether.
That being said, you should invest effort into finding great customer service agents or training your current employees to be the best they can be at it.
To be more precise, they should respect your customers and deal with them patiently.
These practices are crucial when you run a business.
You should also know that successful customer service interactions do wonders for increasing customer loyalty.
So, if you are looking for effective e-commerce customer retention strategies, customer service is the way to go.
All customers want their issues to be resolved quickly.
Remember, this is an integral part of customer experience, and a single issue can make or break a brand's reputation.
Last update on 2023-09-22 / Affiliate links / Images from Amazon Product Advertising API