How Important Is Graphic Design in Marketing?
Every business strives to get the attention of maximum potential customers. 
They adopt a wide range of digital marketing techniques to attract their audiences and stand out from their competitors. 
Graphic design is an integral part of most digital marketing strategies for achieving the objectives. 
The primary reason for its incorporation is that it allows businesses to communicate their expertise and uniqueness to potential customers effectively. 
It conveys the brand's message and evokes emotions among viewers, and compels them to make purchases. 
This article will look at the significance, importance, and benefits of including graphic design in a business.
What is Graphic Design?
Graphic design is more to do with the aesthetics of a page. It is a widely used part of most marketing techniques to communicate messages and ideas visually. 
It helps the industry to put across complex business information in an easy-to-comprehend and rational way. 
Top guest post service companies like Quality Guest Post use image optimisation methods to attract blog readers. 
Their unique and informative content helps generate relevant backlinks, high traffic, and improved ranking for business websites. 
The primary objective of including graphics in design is for the optimisation of the user experience. 
Graphic design conveys a specific message or content to a set of target people using visual elements that include lines, shapes, pictures, logos, etc. 
Graphic designers use different typography skills, pictures, visual arts, page layout methods, and words to produce a creative appeal. 
They develop design elements on platforms like websites, blogs, and social media with the help of software programs. 
Visuals assist marketers in building awareness of the brand and influencing the decision-making process of customers. 
Designers apply page layout techniques, visual hierarchy and use the right pictures and typography to catch the eye of target audiences. 
Pictures and images can say many things when words and text messages fail.
Reasons to incorporate Graphics for business marketing and promotions
For Developing an Identity of the Brand
Graphic Designing helps establish a brand image and create their distinctive visual identity. This, in turn, helps in standing out from the competitors. 
Helps In Creating a Strong Impression
Visuals have a significant influence on the mind of a person. They have the potential to obtain 94% more engagement than ordinary content. 
Impressive graphic designs grab attention and create a lasting impact on the audience. 
Carry the Brand's Message
Graphic design professionals play an essential role in passing on the brand message to a diverse audience in creative means. 
They can communicate their offerings through charts, illustrations, videos, GIF images, reports, etc.
Narrates a Story
A creative and thoughtful design captures the attention of potential customers. 
It can share the story via graphics and pictures to describe how the product has positively impacted the lives of its existing customers. 
You can precisely share these little gestures via graphics along with written content.
Maintain the trust of Consumers
Poor designs will fail to communicate the brand's message effectively. People are driven to a rich creative illustration. 
Graphic designers use each opportunity to build confidence and trust among consumers.
Roles and Duties of Graphic Designers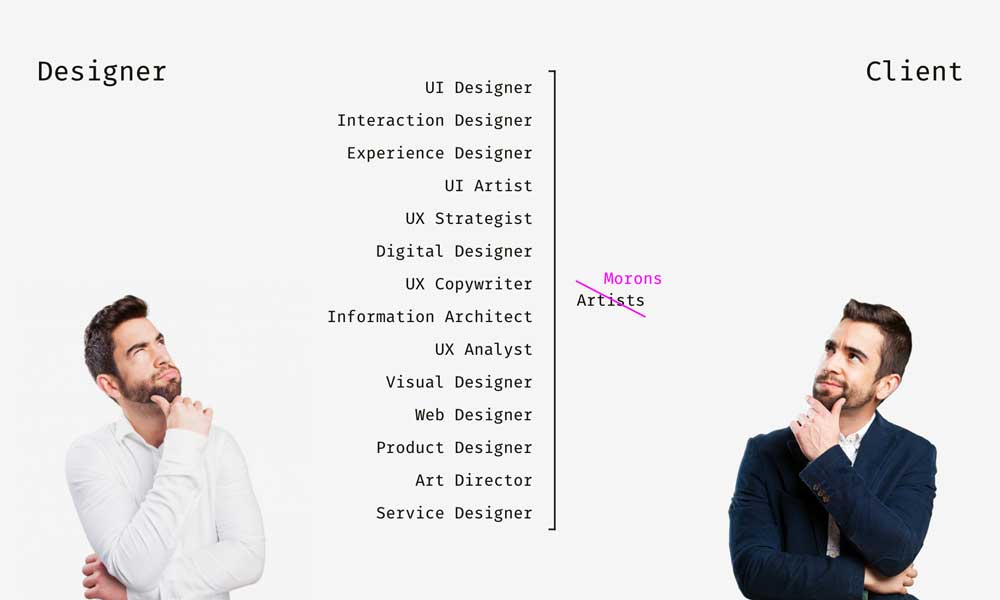 A graphic designer will be employed to perform the following tasks:
Meet or digitally interact with clients to determine the project scope
Advise clients on key strategies to reach out to a specific audience in an impactful manner
Determine what message that their design should depict
Choose images, colours, layout, and text style
Develop graphics for illustrations of products, websites, and logos
Show the design to the art director/client
Include modifications that the clients suggest into the outcome
Evaluate designs for errors before printing or publishing
What Is The Fundamental Software Needed For Graphic Design?
There are various specialised tools that a graphic designer uses for this purpose. Some of them being:
What Are The Different Industries In Which A Graphic Designer Is Employed?
A graphic designer is needed in web design, online marketing, SEO and guest posting, corporate branding and consultation, media publishing, etc. 
Additionally, there are a few industries where graphic designers are increasingly employed. These are:
Education
Mobile application development
Fashion
E-commerce
Travel and tourism
Packaging and manufacturing
Government agencies
Software development firms
Applications of Graphic Design
The graphic design proves to be a potent tool for expanding a business reach. Examples of using graphic designs in marketing and advertising of a business are as follows:
Postcards
Flyers
Newsletters
Infographics
Yearly reports
PowerPoint presentations
E-books
Digital and printable brochures
Email marketing templates
Social media advertisements and banners
Retargeting advertisements graphics
Images for blogs and websites
Designing the User Interface of a website in the form of  
Theme design such as Magento Shopify, WordPress, and more
Game interfaces
Three-dimensional modelling
Motion Graphic Designs in films and television in the form of: 
Digital ads
Trailers and presentations
Promotional videos
Websites
Banners
Tutorial videos
GIFs
Benefits of Graphic Design in Marketing
Graphic Designing provides plenty of benefits to a business. Some of them are as follows:
Communicates the perspective of a brand
Good graphic designers effectively communicate the offerings of their clients in the form of illustrations, reports, logos, creative artwork, charts, etc. 
They work in a time-bound manner to establish a reputable position for the brand in the market.
Enhance Sales
Images are a great way to express how a business can best cater to the needs of potential customers. 
The main advantage of graphic designs is that they can lead to increased sales in the business. 
A graphic designer can develop a well-thought-out website with a distinctive page layout and logo designs. 
Creative and valuable images will create impressions in the mind of people for a long time. 
It gives out the perception that the company is capable of delivering superior quality products or services. 
Instils Brand consistency
Another essential advantage of graphic design is that it helps customise a brand's identity. 
You can use the designs for various marketing elements like websites, blogs, emails, newsletters, etc. 
A unique brand strategy will ensure that the brand remains and looks consistent across all types of mediums.
Eventually, the users will be able to relate the design with a brand name. 
It will help the viewers in relating to the brand. When the audience sees your design, they will automatically recall your brand story after seeing the visuals.
Build Distinctive Business Brand/ Identity
A graphic design company will help you build your unique style and tone to differentiate your brand from competitors. 
Creating a unique identity will help potential clients and customers familiarise themselves with the brand. 
It could also make them discriminate against your business competitors. 
Conveys the Brand Message Effectively
Graphic design is beneficial for all those businesses that want to build a long-lasting and positive impression. 
Graphic designers create compelling logos and design for the business.
They catch the attention of viewers and successfully convey a powerful message much more than its tagline. 
The creative visual interpretations enhance the popularity of a business brand.
Recent Trends in Graphic Design to Fuel Online Marketing
With so many businesses online, it takes much effort to stay competitive in the digital world. 
A business needs to develop innovative marketing ideas to keep its marketing strategies effective in the changing world. 
There are a few modern trends in graphic design that can help in online marketing.
Share a post published on your website as a document/ PDF/ PowerPoint Presentation (that summarises the post) on Linked In. It will help users save their time understanding the post and improve the chances of sharing it in their social circles. Sharing the document with catchy graphics will increase the chances of getting others to click and browse through the website.
Another practical design hack is to create engaging and visually appealing Instagram posts and stories that will improve the brand's visibility. 
The use of theme-based, fun-filled, and attractive boards on Pinterest can attract a massive fan following. The use of relevant hashtags will help the community actively and massively promote the original content of your business.
Twitter Fleets are the newest introduction in Twitter that helps in adding more value to the business and other online marketing techniques. 
Other trends in graphic design include the use of animated banners, subtle graphic advertisements, and marginally designed email templates. 
All this will help in alluring the potential audience and converting them into customers.
Importance of Blog Images for Online Business Promotions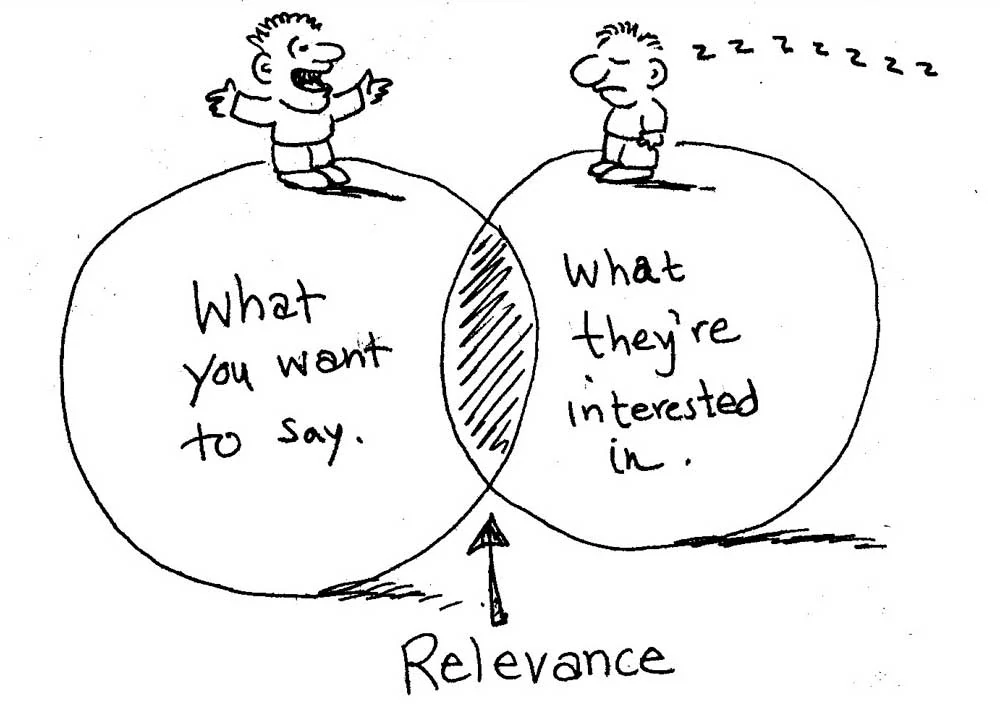 A blog that uses only text isn't capable of retaining readers' attention for a long time. 
It is therefore essential to enhance the prominence of visual search in blogs. It will help in making images more straightforward for recognition. 
Furthermore, including images in the blog content makes it convenient and more straightforward to locate.
The use of engaging images and professional visuals in the blogs will help to boost website traffic, retention, and responses from the audience. 
Images help in the quick identification of the blog. They make it more memorable too. 
Images are more effective than words to communicate the brand message and speak to the audience. 
It helps a business create a more expansive brand personality. 
To make the right impression, a blog image has to have the proper theme of the text, the style of the brand, and the target audience. 
The image that you choose for the blogs has to be original, compelling, and creative. 
Several software applications can help in the easy and quick creation of high-quality and targeted images for blogs. 
A business can also help graphic design firms get the most impactful and relevant images for their website. 
These professionals provide a creative library comprising work-related or business-related illustrations and images to represent small, medium-sized, and large-sized companies. 
They have a team of designers and photographers who work with innovative technology and carefully built contemporary compositions to meet your business needs effectively.
Tips To Create Influential Blog Images
Use funny, profound, personal, and light-hearted inspiration quotes. The images that you choose should provide a deeper perspective to the users. They should alleviate the mental state of a person. They should make someone laugh, smile, or brighten their day.
Combine visuals with words to deliver a message precisely. It is one of the satisfying designs that you can create. Use different fonts and backgrounds till you get the adequate balance. 
Use a plain background and draw large-sized and clear letters on it so that it is easy to read by anyone—workaround with the right weight, font styles, and colours to create a more significant impact.
Use infographics to display your long-winded data visually. It is a great way to show percentages and statistics and present the information in a dynamic and exciting format. Experiment with pie charts, bar graphs, flow diagrams, and arrows with varying elements like size and texture.
Develop a colour scheme that will make a blog instantly recognisable. 
Use images to condense figures and facts and to prioritise their significance.
Conclusion
Graphic design is a potent part of any digital marketing technique that can benefit a business in many ways when done right. 
It plays a vital role in the contemporary competitive business environment. 
Graphic designers help businesses create excellent marketing materials that relay positivity and a crispy outlook.
Do not expect overnight success with this strategy. 
It would yield slow, steady, and continuous results to improve your business's brand image, visibility, and revenue generation.