How to Create a Style Guide for Branding
A memorable brand is built through consistency — consumers and customers must identify a brand no matter where they spot their content or products.
One of the best ways to ensure consistency is by creating a ruleset that must be followed wherever your brand is concerned.
For this, you need a detailed and well-planned style guide for branding.
It is thanks to carefully planned brand guides that the most popular brands have become so recognisable.
A style guide for branding will help marketers, graphic designers, web developers, and more create content that they can easily tie back to the brand, and it should be part of any good brand strategy.
What Is a Brand Guide?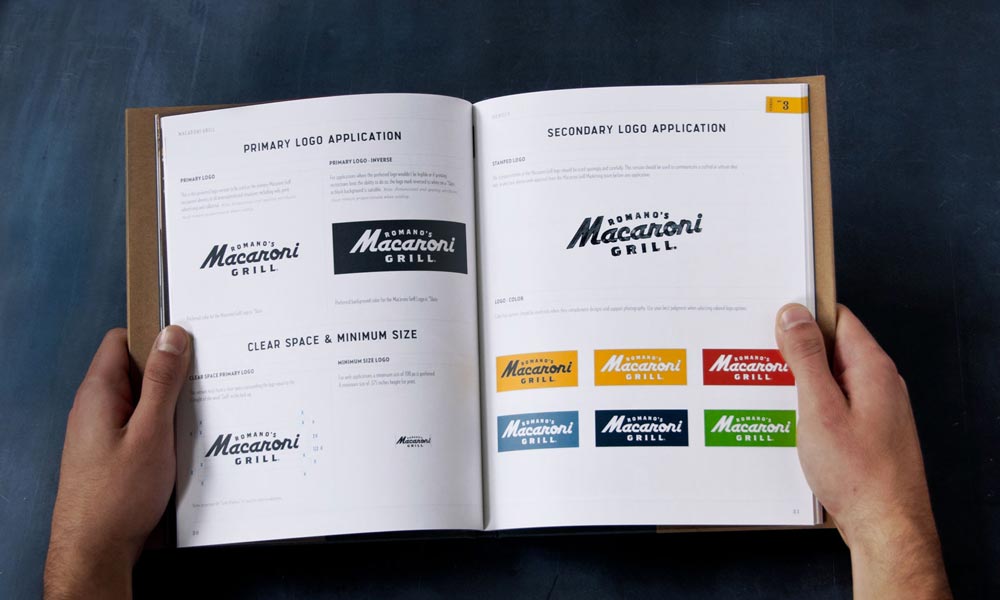 You can think of a brand guide as a book of rules with specifications regarding everything that has to do with the look and feel of your brand.
Generally, information about the brand's typography, colour palette, and logo guidelines will be in the guide. This ensures that anyone creating content related to your brand will know what it must look like.
As mentioned above, consistency is critical in branding. If your logo looks different in various mediums and the colours used in content change from one platform to the next, there is no consistency.
It would be best to represent your brand consistently, so it never gets confused with other brands or lost in the 'noise' of the marketing world.
People must recognise your brand whether they see it in a blog post, on merchandise, on social media, in a magazine, or anywhere else it could be seen.
As a brand, you want to build a loyal community. To do that, you must keep your end-users in mind, especially if your product or service is more community-orientated.
Having a thorough style guide for branding will help with this as it will ensure brand recognition and growth.
Why is a Style Guide for Branding Important?
Communication mishaps and misunderstandings can happen to anyone, so it's vital that you prevent any such problems regarding how your brand is represented.
Your brand's identity is the personality of your business. How the world thinks of you is influenced by your brand identity.
You will likely promote your brand on various platforms and through different partners. They need to know precisely how to represent you to keep things consistent.
You can think of this as snapshots of your company. You're on the right track if every snapshot that the world sees creates the same impression and evokes similar emotions.
But if every new snapshot is different, it will confuse your audience, hamper your brand's growth, and could even alienate your consumers/customers.
Giving everyone associated with your business a style guide for branding will help ensure every 'snapshot' has the same 'theme.'
Steps to Create a Brand Style Guide
It's not always easy to know where to start when creating your brand's style guide; what should you include? Do you give brief instructions or go into detail?
The steps laid out here will help you plan your guide perfectly to share all the information you need. The accompanying examples will help bring home all the elements discussed.
Remember that these are just suggestions meant to help you; you can develop your ideas. Rather than following these steps to the T, use them to inspire you to create a guide that is tailored to your unique brand.
1 – Create a Compelling Brand Story
You need to introduce the world to your brand through a brand story. What makes your brand unique? What inspires the team behind the name?
To connect with your audience on a personal level, you need to give them insight into the soul and heart of your business.
Your style guide for branding should tell the reader about your company's vision and mission, describe your brand personality and explain your values.
With this information, it will be easier for partners or marketers to represent your brand accurately.
For example, a web designer needs to understand their client's personality and values to create a visually aesthetic website that is on-brand.
If the designer doesn't know anything about the client, they won't create something that embodies the client's personality.
Your brand story is a great starting point and should be at the beginning of your style guide for branding. Let readers know everything about your brand they need to know to speak for you with confidence when creating content or building a marketing strategy.
Skype has an excellent brand story and managed to show off its brand's personality right from the start. Overall, the brand wants to be seen as down-to-earth and playful, and it's portrayed in their brand story.
2 – Use Logo Guidelines and Make a Memorable Signature
Your logo must always be recognisable; this is something that no company should compromise on. The logo is what makes people remember your brand.
When you think of McDonald's or Nike, you immediately see their logos in your mind.
If those logos changed depending on where you saw them, it wouldn't have been as easy for your brain to remember them.
Whether your logo is seen on the packaging of your goods, on the back of a newspaper, or even in personalised marketing videos, it must always look the same.
Chances are you spent a lot of time and money on creating the perfect logo for your brand. How it is showcased must be monitored closely so that the design elements aren't lost, resulting in adverse effects on how the logo looks.
For example, if your logo is pink and blue, it should not be placed on a background with the same colours, or the appearance will significantly change and make it unrecognisable.
Think of Facebook's logo — have you ever seen it in any other colour or on a blue background that makes it fade into obscurity?
Your brand guide should make it clear how people may use your logo, how big it must be, and whether it's okay to use different colours for it. It would help if you discussed every visual aspect.
Scrimshaw Coffee used its brand guide to show how people may use the logo, and also the biggest no-nos:
3 – Identify Your Brand's Core Colour Palette
The colour palette used for your brand likely took much time to determine, and the colours you chose give your audience a visual link to your brand.
The right colours can make your brand stand out, and using less suitable ones can leave your brand coming across as boring or a copy of existing brands.
That's why it's important to always stick to this palette no matter where your brand is represented.
Use your style guide for branding to show all the colours of your palette so that marketers or partners use no clashing colours.
Share the swatches of your colour palette and include all the information necessary to reproduce the colours accurately.
Remember that there are differences between designing for print and digital mediums. Colours can often change between the two unless you use the correct colour values.
Include the relevant hex codes, CMYK colour codes, and RGB values in your brand guide for ultimate consistency regardless of where your brand is seen.
4 – Choose the Right Typography
Typography is another vital element in marketing and forms a big part of your brand identity. It would help if you didn't underestimate the value of using a good font, and much planning goes into fonts and the emotions they can make people feel.
It would be best if you did not change your brand's fonts no matter where you're advertising or sharing content related to your business.
Your style guide for branding dictates what typography must be used and how people should use it. It's probable that headlines, captions, body text, etc., have their own font sizes that must be used depending on the medium.
If you want the text always to be aligned centred, make sure it's discussed in your guidelines. You should also include the spacing of the font used for your logo if changing it would make a noticeable difference.
It may be necessary to specify different fonts for different mediums and platforms. It all depends on how the fonts change visually depending on where it is viewed. You can include smartphones, merchandise, packaging, social media usage, blog posts, and more.
Ollo included a nicely detailed section for typography in its brand guide to ensure no one gets it wrong or uses incorrect sizing and colours.
5 – Have Image Guidelines Included
Imagery is an essential element in marketing, and using the correct sizes and styles is vital. Choosing the proper illustrations or photos for your brand is something that probably comes naturally for you. But for everyone else, it won't be as easy.
Your branding style guide must clearly explain what kind of images are okay to use, what sizes they should be, what you won't approve of, and what kind of imagery won't be on-brand.
The style (infographics, charts, comics, etc.), colours, and other elements that are important to you should be explained in your guide. If you want, you can have a 'how-to' section that details your expectations.
It is best to have some examples of the images that your brand wants to be associated with. If you don't have enough personally used examples, gather some from your competition or other big brands.
You can even build a comprehensive mood board filled with images that convey the kind of feelings you want to be associated with your brand.
Nike's brand style guide has a range of photos that have been used in the past and shows exactly what kind of images are acceptable for the brand.
6 – Nail Your Brand Voice
Your brand voice is also vital when it comes to connecting with your audience. How you 'speak' to your consumers or customers will influence how they feel about your brand.
It's essential to stay consistent across all social media platforms — an essential factor in your brand's management and marketing on other platforms.
A consistent brand voice is just as important as consistent imagery and typography. If your brand voice is different depending on where people encounter it, they're going to get confused and might even be put off.
Brand voice is also crucial in building a good reputation for your brand. For example, suppose you're in a serious industry.
In that case, you won't use slang or inappropriately funny words and content, so anyone working with your brand should avoid it as well, at least during your partnership.
Much research goes into determining the best brand voice, and you must make sure yours is consistent at all times, so you should include this information in your guidelines.
Use adjectives in your brand guide to inform readers of what kind of voice and tone they should be using and what they should avoid. Adding some basic do's and don'ts is a great way to do this.
Create a Brand Guide That Perfectly Represents Your Brand
Sending mixed messages about your brand is a bad idea, and it's something that all brands should avoid. It would help if you were consistent no matter where people encounter your brand and any content related to it.
Use the examples and advice shared here to create a detailed and thorough style guide for branding that will make it easy for your partners to keep up the consistency. Make the guide easy to understand and follow.
Remember:
Have a good brand story
Include logo guidelines
Show off your brand's colour palette
Explain your typography
Layout image guidelines
Define your brand's voice
Once you've created your style guide for branding, it should be less stressful to work with others in marketing your brand to the max.
Author Bio: Mark Quadros is a SaaS content marketer that helps brands create and distribute rad content. On a similar note, Mark loves content and contributes to several authoritative blogs like HubSpot, CoSchedule, Foundr, etc.