Top 10 Best WordPress Plugins to Manage Your Website
WordPress plugins are an essential part of any website built using WordPress. This article will take you through ten essential plugins you should have to manage your site. 
But first, what are WordPress plugins?
WordPress is the world's most widely used CMS (content management system) to build websites and blogs. 
The wide range of plugins available is one of the reasons it's so popular. 
Plugins add various tools to your site, allowing you to customise it with everything from SEO tools to form creators. 
These plugins help you improve your site's look and function and make it easier to manage behind the scenes.
Look at these top WordPress plugins to get the best ones for your website.
1 – Jetpack
Jetpack is a plugin that provides you with several different features in one plugin. It helps you keep the number of plugins you need to a minimum. 
While many automatically install it, not everyone knows what it's for. So what does it do?
Jetpack has tools that help you do a range of things, from designing your site to keeping it secure. The core features are free and give you some of the basics you need for your site, including helping you to track statistics. 
And if you want more from Jetpack, you can also upgrade with one of their paid plans to get more from the plugin.
WordPress.com hosts all of the Jetpack features. WordPress helps make your site faster to run by taking some of the load from your server. 
The features you get from Jetpack won't slow your site down, and you can count on it running smoothly. 
If you don't already have it, it's definitely worth installing Jetpack and exploring its features.
2 – Yoast SEO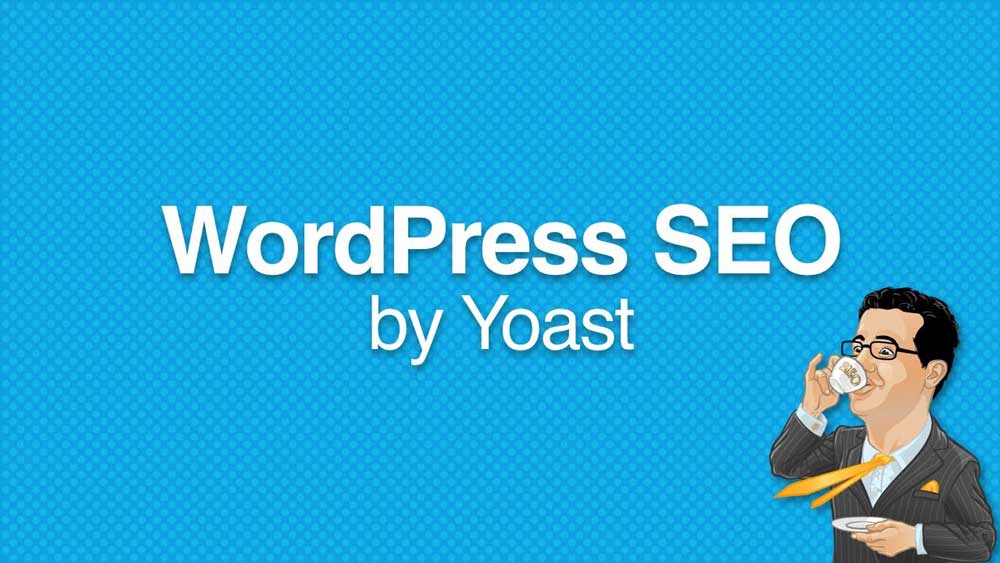 Getting SEO right is essential for any designer, creative, freelancer, or solo entrepreneur online. 
Search engine optimisation ensures your site is found in search engines by the right people. The great thing is that WordPress plugins can help you with many technical elements of SEO. 
Yoast SEO is one of the most popular options, making on-page SEO (that's everything you do on your website rather than elsewhere on the web) much easier. 
Using Yoast SEO, you can select a keyword for each page on your site and then design the page and its content around it.
When you edit a page or post, Yoast SEO gives you a section at the bottom of the editor that you can use to fill in essential details. 
You can input your chosen keyword, add a meta title and description, and then look at your page's analysis to see tips that the plugin gives you for improved SEO. 
It will also tell you about readability to improve the language and formatting.
3 – WPForms
Every website needs a good form plugin. A form plugin can easily add contact forms, lead forms, and other vital forms to your pages. 
WPForms is very user-friendly and makes creating the forms you want simple. It has a drag-and-drop interface, so you can move things around to create a form. 
You can add many different fields to your form, from basic single-line text and checkboxes to phone number and website URL fields.
Once you have created a form, putting it on your website is easy too. You need to click the embed button, which will give you a shortcode that you can paste into the page where you want to put your form. 
You can also make some changes to style your form so that it fits in with the look of your site. 
The forms are responsive and will look good on mobile devices and desktop and laptop computers.
4 – Akismet Anti-Spam
Spam is difficult to avoid. Once your website is up and running, and blog posts are available, you will likely start getting spam comments on your posts. 
You don't want to go through and delete them manually and don't want them to show up on your site. It certainly won't look very professional. 
That's where the Akismet Anti-Spam plugin comes in. It will deal with spam on your site to protect your brand and ensure everything looks neat, tidy, and, most importantly, trustworthy.
Akismet is pretty easy to use. 
Once you've downloaded it, click it to get an API key. Paste the key into the correct box, then tell the plugin where you want spam comments to go (in the spam folder for review or discarded immediately). 
If you want even more security features, you can upgrade to a paid plan, and further protect your site. However, the free version will do plenty for your site, ensuring you provide a great experience to your users.
5 – Beaver Builder
A page builder makes it easier for anyone to design their website. Instead of using the WordPress page editor, you can use a drag-and-drop editor like Beaver Builder to design your site visually. 
Of course, if you want to get it right, you should consider hiring a WordPress web design company to do it all for you. However, if you want to take control, a page builder is ideal for designing your website even more accessible than the WordPress CMS makes it.
Beaver Builder is one of several page builders that you can install to get the job done. It allows you to drag and drop different columns and modules, making it easy to move around different elements on the page. 
Adding text blocks, images, galleries, content sliders, and more with pre-built rows and templates make it even easier. 
There's a free version of the plugin with plenty of features on its own, but you can also upgrade to a paid plan if you want to for premium modules and templates.
6 – Modular Image Gallery
A good image gallery is a must for creatives and designers who want to show off their work. When you have visual work to exhibit, you need to display it in the right way. 
Whether you're a graphic designer, a photographer, an artist, or something else, Modula 
Image Gallery is an excellent choice for displaying your work. It offers different gallery styles, including lightbox galleries, masonry-style grids, and custom grids. You can make a unique gallery for your site using the custom gallery option.
Galleries made with Modular Image Gallery are responsive, too, so they'll look good on mobile devices and different-sized screens. 
The free version of the plugin should be enough for most people, but you can choose to upgrade to get more features. 
Upgrading will allow you to add more images to a gallery, add videos, put in a filter option, and use a library of animations. The premium version isn't essential, but adding up to 20 images to galleries is better.
7 – Portfolio Gallery
Another excellent way to show off your work is to have a portfolio plugin. These can all operate differently, with some being like galleries. 
Portfolio Gallery has a free version of the plugin, which can serve you well, but the premium prices start relatively low if you're looking for more features. 
The plugin gives you a responsive gallery for your portfolio, with filters and lightbox options. You can create multiple columns for your layout and make your portfolio look sleek and beautiful. 
Different formats allow you to customise your portfolio to your liking so it fits in with your site.
If you upgrade to paid licenses, you can get more features to perfect your portfolio. 
It offers additional features such as sorting controls, unlimited filters, and custom CSS tools. 
It also makes it possible to expand to different parts of your site, making it possible to create posts, pages, and widget galleries for your portfolio. 
You can put photos and videos in your portfolio and order items by date and other options.
8 – Easy Testimonials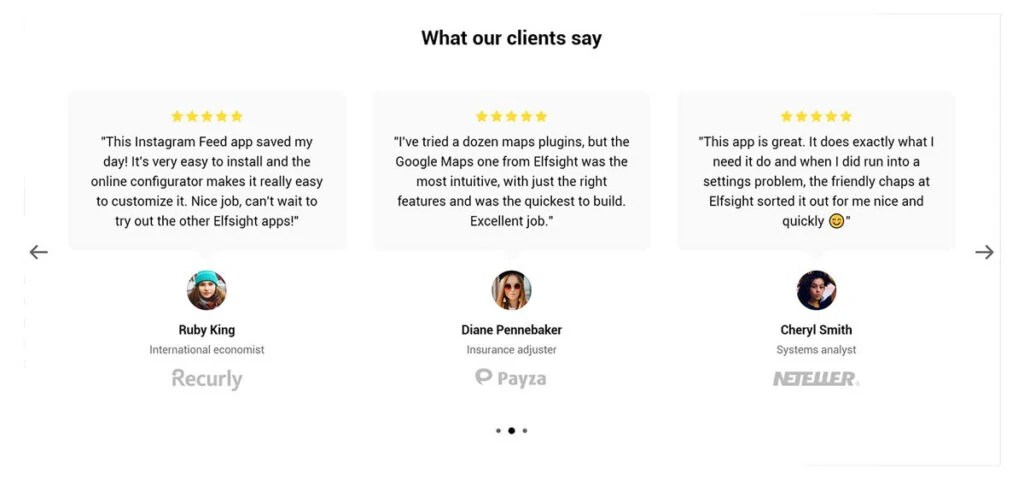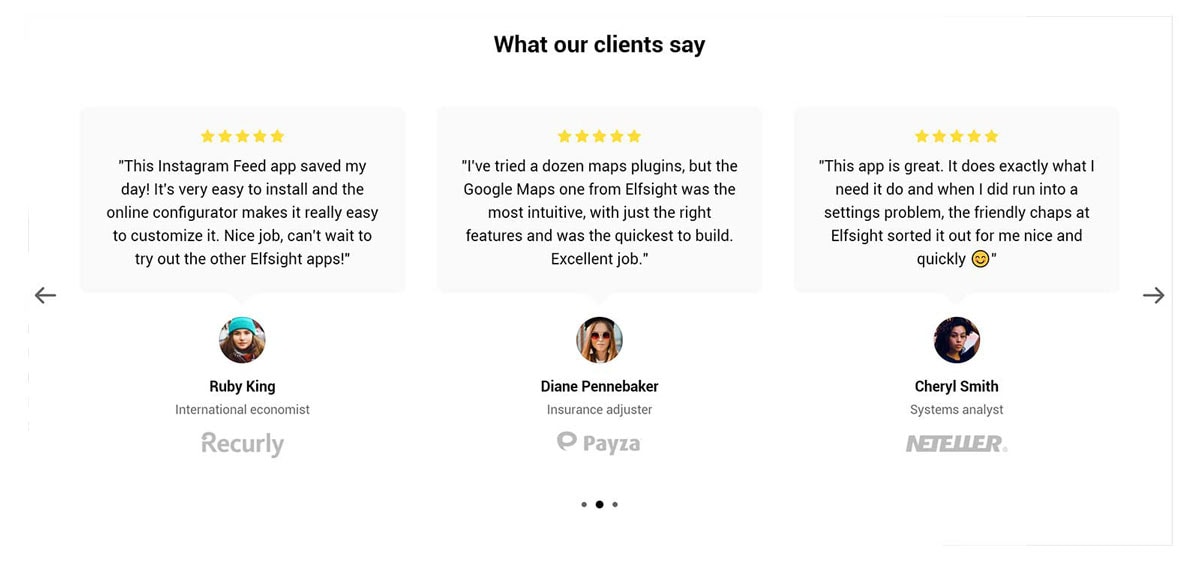 When running a business and growing your brand, you must let people know you have satisfied customers. 
Some WordPress themes have a testimonials feature built into them, but you need to have a testimonials plugin to add them if yours doesn't. 
Easy Testimonials is a popular choice, making it easy to provide social proof on your website. 
When you have this plugin, you can add testimonials to any area of your site that supports widgets. You can show a list of testimonials, a random testimonial, or a slideshow of testimonials.
You can include images in your testimonials to add a photo of the testimonial's author. 
The free version has many great features and will suit many people. However, paying for the pro version gives you more flexibility, such as a choice of fonts, more themes, a form builder, spam prevention, new notifications, and more. 
The additional functionality can be helpful if you want to be able to do more.
Being able to share your content across the web is essential for any creative or freelancer. 
Whether you want to show someone your latest blog posts or share your portfolio, it's vital that you can share it on social media, as well as through other channels. 
AddThis Share Buttons makes this simple to do. The plugin offers several types of social share buttons, including floating share buttons, expanding share buttons, inline share buttons, and image sharing buttons. 
They are designed to work on desktop, tablet, and mobile devices, with over 200 channels to choose from to display.
You can also get analytics to determine how well your content performs. All you need to do is make sure that you have a free AddThis account so that you can see data on your top-performing content and more. 
Add social channels ranging from Facebook and Twitter to WhatsApp and Pinterest to make your content super easy to share. AddThis also offers a plugin for follow buttons, plus one for related posts.
10 – MailChimp
Email marketing is a super-effective way of promoting your products, services, and brand. 
MailChimp is one of the biggest providers of email marketing services and possibly the most well-known too. 
Getting your site's visitors to sign up for your newsletter is no effort at all when you have a MailChimp account and the MailChimp WordPress plugin. 
The plugin allows you to create standalone opt-in forms, or you can add a sign-up option to existing forms on your site. 
It seamlessly integrates various contact form plugins, including the default WordPress comment, registration forms, and WPForms.
There are also add-on plugins and integrations to deliver more features to your sites, such as Google reCAPTCHA, pop-up ads, and more. 
If you become a premium plugin user, you can benefit from multiple forms, advanced e-commerce integration, email notifications, and detailed reports and statistics. 
Of course, various other newsletter and email marketing plugins are also available.
These plugin suggestions can help you choose the right plugins for your site. 
You don't have to choose these same plugins, but the broad categories can help you equip your site with the essential tools and features. 
For example, contact forms, portfolios, social sharing buttons, and email marketing plugins are ideal for your site. 
You can find the best plugins for your needs, whether you stick to free options or pay for more features.