Do you know how many free WordPress plugins are now available? 
Tens of thousands.
There are many premium WordPress plugins too, which means that a one-time or a subscription fee is required.
However, let us just consider the free WordPress plugins?
There are more than 45,000.
What plugins do is expand the functions of any WordPress site, and provide the means for any site owner to have a premier content management system.
In fact, 28% of all websites or blogs are now powered by WordPress, with 50,000 added daily.
The reason is the flexibility that all of the available plugins provide.
Some plugins are more important than others, though, because they provide critical functions and elements that everyone should have. 
Here are the top 10 best free WordPress plugins you must have in 2018
1 – Yoast (free SEO plugin)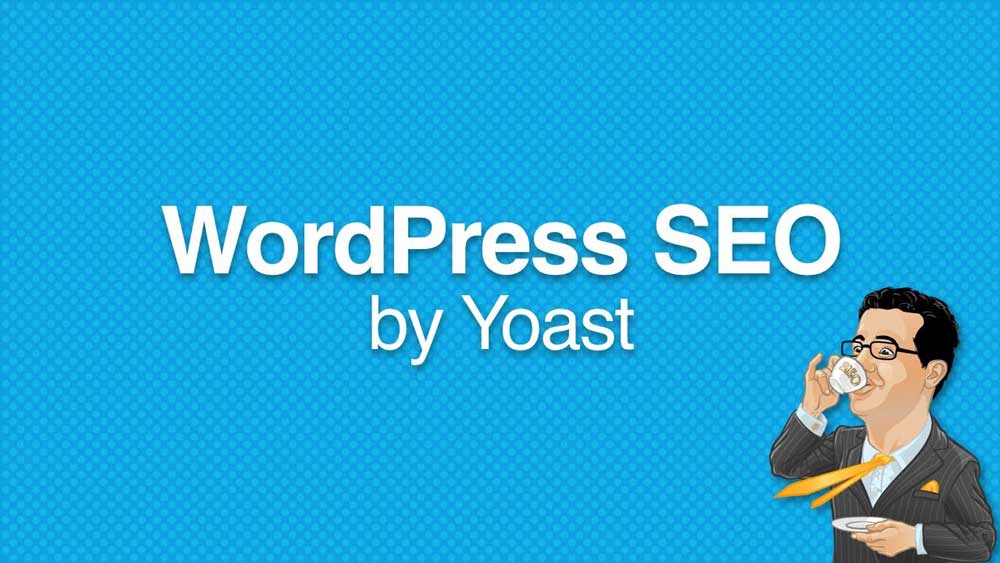 Yoast would be one of the most critical, free WordPress plugins for content.
It works to improve search engine optimisation and ensures that content is well written, with keywords in the right places.
Not only will it analyse and evaluate content, but it will also make recommendations for improvement according to a checklist.
Yoast also provides page analysis, XML sitemaps, and offer a built-in breadcrumbs function.
For beginners, many free tutorials will walk you through step-by-step use, to maximise the benefit of this tool.
2 – WooCommerce (E-commerce Plugin)
This great tool is all any e-commerce website will need to set up an online store.
WooCommerce is built to work seamlessly with WordPress; there is no programming skill or coding required.
There are many free WooCommerce extensions, as well as some premium ones, which of course, are fee-based.
About 30% of the e-commerce stores in the U.S. are now powered by WooCommerce, and the percentage is even higher in Canada.
Among its other benefits are the following:
It "looks" professional. There are order tracking and other tools customers can use to look at their past orders and offers shipping options and sales tax settings.
The plugin was developed by Automattic, and the makers are committed to topline security, using leaders in the field as consultants.
Updates and bug fixes are pushed out all the time.
It has built-in analytics which it reports in pie graphs.
There is much room for customisation, so that store owners can make their sites unique.
3 – Google XML Sitemaps (Page Indexation)
Sitemaps inform search engines about the content, images, and videos on your site that they may not otherwise discover.
With a sitemap, it is easier for search engines to "see" your structure.
Every time you create a post, major search engines will be pinged, so that they can index it.
There are SML sitemaps for many specific purposes, and a site owner should research the details before deciding which will work best.
Most are easy to install and use, without lots of technical skills.
The majority are also open-source and free.
Pairing the Google XML Sitemaps with Yoast, a site owner will have most of what they need for SEO from free WordPress plugins alone.
4 – Akismet Anit-Spam (Comment spam plugin)
Akismet is developed by the developers of WordPress itself (Automattic).
It is one of the default free WordPress plugins that is automatically installed with a new core installation.
In essence, Akismet is an anti-spam plugin that will check all comments and filter out those that are "spammy."
A site owner will also get a status history of comments and links that have been deemed to be spammy so that you are not getting disreputable links placed in your comments.
Akismet is free for personal sites and blogs and has several monthly subscriptions plans for commercial sites.
These plans also provide advanced security features that a business should have.
5 – Everest Forms (Free contact forms)
You need a "contact" page, no matter what type of website you have.
The purpose of contact forms naturally varies – to give you feedback, to reach you for more information or to subscribe to your newsletter.
To create any form you want, Everest forms is the solution.
It has a drag and drop interface so that you can build your forms quickly and easily.
There are both general and advanced fields, and both default and classic layouts from which to choose.
With the advanced features, you can create two column forms, buttons, dropdowns, checkboxes, date, editable emails settings, redirect page options following successful submission, etc.
This is definitely one of the must-have WordPress plugins for every site.
6 – Smush (WordPress image compression)
Images are critical for an engaging website, and today's visitor would far prefer to "see" rather than read.
Messages are just delivered better when they are visual.
The problem with images is that they take up lots of storage space and slow down a site.
A slow load cannot be ignored, given that that average attention span is about 8 seconds.
Smush will compress and optimise images with no loss of quality, in JPEG, GIF, or PNG formats.
It will automatically "smush" your attachments as they are uploaded, and you can also manually smush any images that are already in your media library.
Need to smush bulk images at a time? No problem.
You can compress up to 50 images at a time.
7 – qTranslate X (Free WordPress translation plugin)
This is a huge time saver for site owners who are publishing for a multi-lingual audience.
qTranslate is quick to install and easy to use.
From the dashboard, a site owner can create a default list of translation needs from 17 languages, or add new ones at any time.
Pages and posts can be translated with the post/page editors, which means there is no need to create a separate page for each language, as many other plugins require.
One word of caution: while this is a fantastic plugin and has been well maintained by its creator, using a machine exclusively to have content translated into a foreign language is not always feasible.
If you have a lot of idioms, humour, phrases unique to your native language, or highly technical content, it may be wise to look at online translation agencies to compare translation features and prices for your individual needs.
Once qTranslate has completed its work, you can send it over to an agency for editing.
8 – Jetpack (Design, marketing, and security)
This great little plugin will simplify that management of WordPress sites.
It will provide visitor stats, excellent security services and will speed up image load times.
Here are just some of the benefits of Jetpack:
Jetpack is easy to install and configure. Once activated, you will see you can see the plugin on the dashboard menu. Once clicked you will be shown all of the options. You can click on each one to learn about the features.
Site stats are provided in easy-to-view charts and graphs, with summaries too.
Individual post stats are also available.
No need to use additional free WordPress plugins for comments, discussion, subscriptions. Plus, there are alerts when new comments are made.
Sharing buttons are easily added via a drag and drop function.
Autocorrection of grammar and spelling feature can be activated quickly.
9 – UpdraftPlus (Free WordPress backup plugin)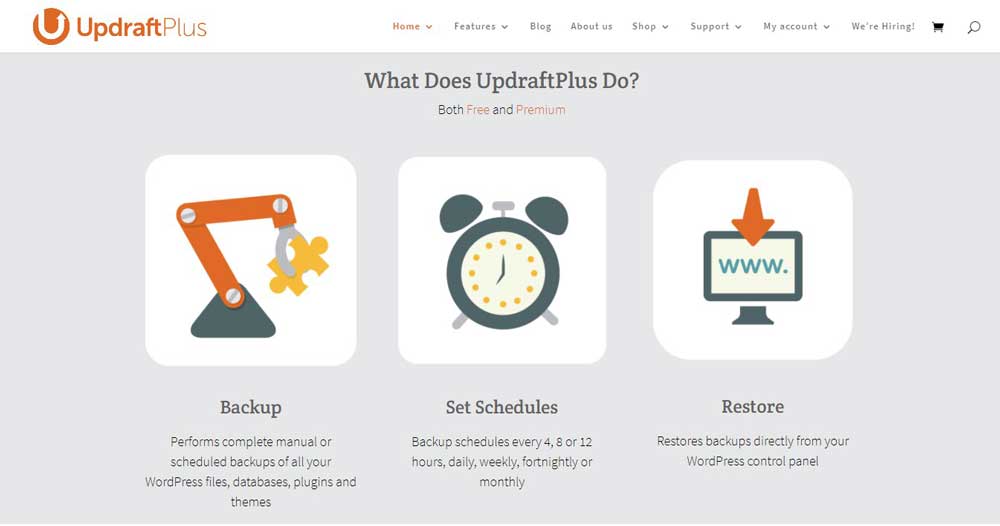 One of the mistakes that website make is not choosing a backup option for site storage.
It does matter. The mistake is storing backups among files on the site.
Doing this means that they can only be recovered through the WordPress dashboard.
However, if the site goes down, getting to that dashboard to recover it will be impossible.
The optimal backup is off-site.
This is precisely what UpdraftPlus plugin allows.
Site owners can choose from among many offsite backups, including Google Drive, FTP, Dropbox, and Amazon S3.
This is a reliable plugin that currently has 1.5 million downloads – accessible and free.
10 – Social Networks Auto-Poster (Social media plugin)
For a content writer/marketer, it can be a tiresome chore to manually publish a completed post or other pieces of content on social media platforms.
With this Social Networks Auto-Poster plugin, posts can be automatically published on selected social media platforms.
The plugin supports posting to 28 social media sites.
Each piece is automatically customised to meet the "rules" of each platform, so nothing will appear messy.
It takes some time to set this plugin up because permissions must be granted for each social media site, but there are detailed instructions about how this is accomplished.
An additional plus? Free support is available.
Conclusion
Identifying the top 10 best free WordPress plugins you must have in 2018 is not an easy task.
Every site/blog owner has individualised needs.
These 10, however, will give any WordPress site the functionality to perform the most critical tasks – and streamline those tasks for those who are not tech-savvy.
Author Bio: Dina Indelicato is a blogger enthusiast and freelance writer. She is always open to research about new topics and gain new experiences to share with her readers. You can find her on Twitter @DinaIndelicato and LinkedIn.
---
If you wish to discuss how we can develop your brand or provide graphic design for your product or business, email us: [email protected]
Inkbot Design is a Creative Branding Agency that is passionate about effective Graphic Design, Brand Identity, Logos and Web Design.
T: @inkbotdesign F: /inkbotdesign
---