The Ultimate Guide to Using Sensory Marketing
Sensory Marketing is a powerful and affordable tool to market any product or service. Using this tool, you can target the senses of your target audience. For example, if you're selling furniture, you could add a scent of lavender to a piece to appeal to those who love scents. If you're selling dog food, you can add peanut butter to appeal to dogs.
You've probably heard of marketing with sensory triggers, but you may not be familiar with the entire concept. Sensory marketing is one of the most powerful ways to engage your audience. Why? Because it allows you to connect with them on an emotional level.
By tapping into their senses, you can encourage them to act in ways they wouldn't otherwise. Most brands use music to promote their products, why movie trailers often include sensory triggers, and why specific marketing videos can leave viewers in tears.
But with so many different types of sensory marketing, you may not know where to start. And when you're working on a budget, it's not always easy to develop creative solutions. This guide will teach you everything you need to know about sensory marketing and how you can put it to use for your brand.
Sensory Marketing is a technique the world's best marketers use to gain a competitive advantage over their competitors. The aim is to appeal to the senses, rather than the intellect, to capture attention and win hearts and minds.
This article will explore the power of sensory marketing and why it's a powerful marketing tool for businesses. We'll also look at how you can use it to promote your products or services and increase sales.
What Is Sensory Marketing?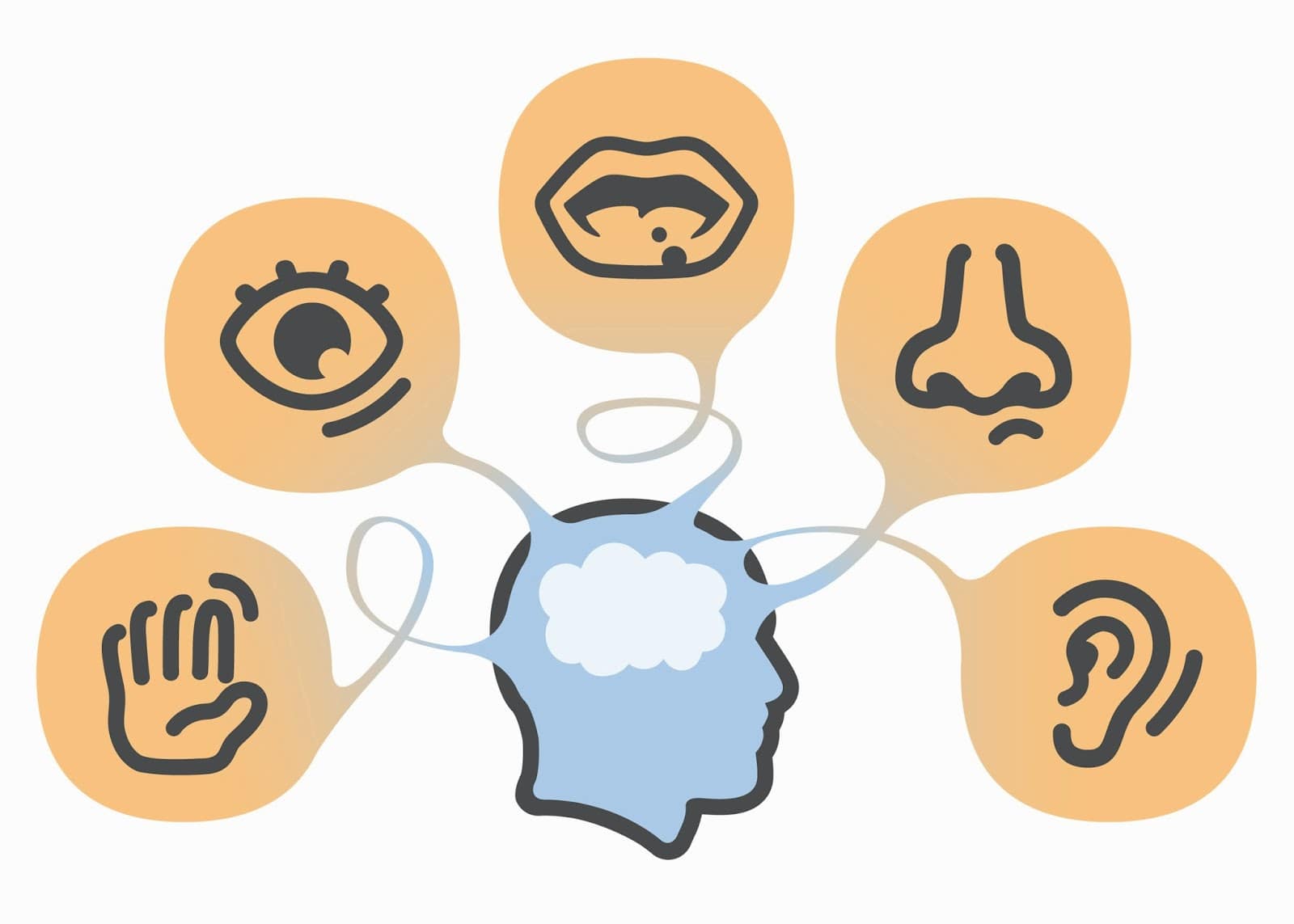 Sensory marketing is any marketing strategy designed to stimulate a sensory response, such as sight, sound, smell, touch, or taste. The primary goal of sensory marketing is to create a positive emotional response in consumers.
We can use sensory marketing to enhance a product's appeal. For example, scent can add a desirable characteristic to a product, such as the aroma of a wine, or it can improve the flavour of food, like a spicy sauce. You can apply scent to packaging and even to the product itself.
For instance, an ice cream truck might serve ice cream that smells like vanilla or chocolate. If you're hungry, you can go out to eat and order anything from the menu – even if it isn't on the menu. Just ask for something that smells good!
We can also use sensory marketing to create awareness, such as when a retailer uses a unique jingle, logo, or package design to attract customers. In this case, the goal is to increase brand awareness and recall, which helps to promote sales.
Bestseller No. 1
How Does Sensory Marketing Work?
Affective neuroscience is a science that looks at the relationship between sensory stimulation and emotions.
Researchers have shown that sensory stimulation can activate specific regions of the brain. For example, when we experience the smell, smell receptors on the tongue send signals to the brain, which results in feelings of pleasure, such as being aroused or excited. When we hear music, the brain processes sound waves and sends them to the auditory cortex.
What Are the Benefits of Sensory Marketing?
Using sensory marketing can have several benefits, including:
Increased Brand Awareness
Studies have shown that consumers recall more information when exposed to sensory stimuli. That's because the brain stores memories through its senses, which means that the memory is stronger when the senses are stimulated.
Increased Recall
When consumers are exposed to sensory marketing, they are more likely to remember a product. They also tend to make decisions more quickly and accurately, which means that products with sensory marketing are often perceived as higher quality.
Drawbacks
Although sensory marketing has many benefits, it can also have drawbacks. These include:
Increased Stress
People are more likely to react emotionally, such as with anger, when exposed to sensory stimuli.
Although the reaction may be beneficial in some cases, it can also be detrimental. For example, the smell of perfume can cause a negative emotional response, such as feeling irritated. Sometimes, consumers react negatively to sensory marketing, decreasing brand awareness and recall.
Increased Cost
If the sensory marketing is not relevant to your brand or the product, it may cost more to use. In addition, if consumers dislike the sensory stimuli, they may not purchase your product.
Increased Effort
Sensory marketing requires much effort to produce a positive response. In addition, it requires time and money to maintain the effect. If you're using sensory marketing to create brand awareness, the effect will last only as long as your investment lasts.
The Different Types of Sensory Marketing
There are two main types of sensory marketing – descriptive and experiential.
Descriptive sensory marketing emphasises the product's characteristics, using words and phrases such as fresh, bold, spicy, fragrant, juicy, creamy, delicious, smooth, and silky. These descriptions are used on the front of the packaging and the package itself.
Experiential sensory marketing focuses on the experience of the product. The product is described in a way that stimulates the senses, creating a pleasurable experience that appeals to consumers. This is usually done by creating a sensory experience – a sensory tour – that demonstrates the product and how it works.
This is also known as a "tasting" experience. It might include a demonstration of the product's uses, a demonstration of its ingredients, or a demonstration of how the product is made. It could also include a tasting of the product, a sampling of its components, or an opportunity to try the product themselves.
We can do experiential sensory marketing in many different ways. These include, but are not limited to:
Demonstrations
Cooking demonstrations
Tasting events
Exhibitions
Examples of Experiential Sensory Marketing
Tastings and Samplings: Tasting or sampling is the most common form of experiential sensory marketing. In this experience, your customers can sample your product in various ways. A tasting event might include samples of the product in various containers. Or it could include samples of the product mixed or combined with other products or on various foods.
Tasting events are trendy because they offer your customers the chance to try the product in a new way and try it in combination with other products. They are also a great way to increase interest in your product.
Demonstrations: A demonstration is another method of sensory marketing that includes a physical demonstration of your product. This could include a demonstration of the product's uses, a demonstration of its ingredients, or a demonstration of how the product is made. Demonstrations allow your customers to see and experience the product.
Exhibitions: An exhibition allows you to show your customers and engage with your products. A well-organised exhibition will help your customers remember your product and make them want to come back for more.
Cooking demonstrations: A cooking demonstration is one of the most engaging and effective forms of sensory marketing. In a cooking demonstration, your customers can follow along as you demonstrate how to make a dish.
Sensory marketing is an effective way to draw attention to the product, and it is a technique used to sell almost everything from food to cars to cosmetics.
How to Market to the Senses
While your primary goal should be to convince people to buy, marketing to the senses can bring more of them to your site.
There's nothing wrong with appealing to the senses in your marketing. It's often the best way to persuade people to take action. After all, we respond best to visual images and sound. We also respond to touch and smell. That's why most consumers trust recommendations from friends, family, and experts—they feel like they know us.
If you can create marketing that engages the senses, you have a better chance of convincing someone to buy.
What Are Some Tips to Use Senses Marketing in B2B Content Marketing?
Include photos, and infographics
While the text is still king in content marketing, it's often the perfect vehicle for using the senses to attract prospects. Infographics are great because they're visually stimulating and compelling.
Visuals aren't just for infographics; photos and videos are helpful for any content. These three formats are often used in content to engage the senses:
Infographics: A visual image that communicates information quickly and easily.
Videos: Short, informational videos showcase products, companies, and other topics.
Photos: Pictures are a powerful way to create content that will draw prospects into your message and convert them into leads.
Tell stories that use audio and video
When sharing content on social media, use creativity to get the word out about your business.
It's easier to remember things that we've heard or seen before. When you create content, use audio and video to tell stories that appeal to the senses.
Play a song that connects to your audience and appeals to their emotions. Use music to tell a story, set the mood, or build momentum. Music can be as effective as the text for getting attention and communicating ideas.
Sound is an integral part of the content experience. Use sound effects and background noise to add energy and emotion to your content. Adding background music to blogs, e-books, and webinars adds drama and keep your readers focused on the words. Adding sound effects like rain, wind, or thunder to your blog posts will create a more dynamic experience for your visitors.
Use scent in your marketing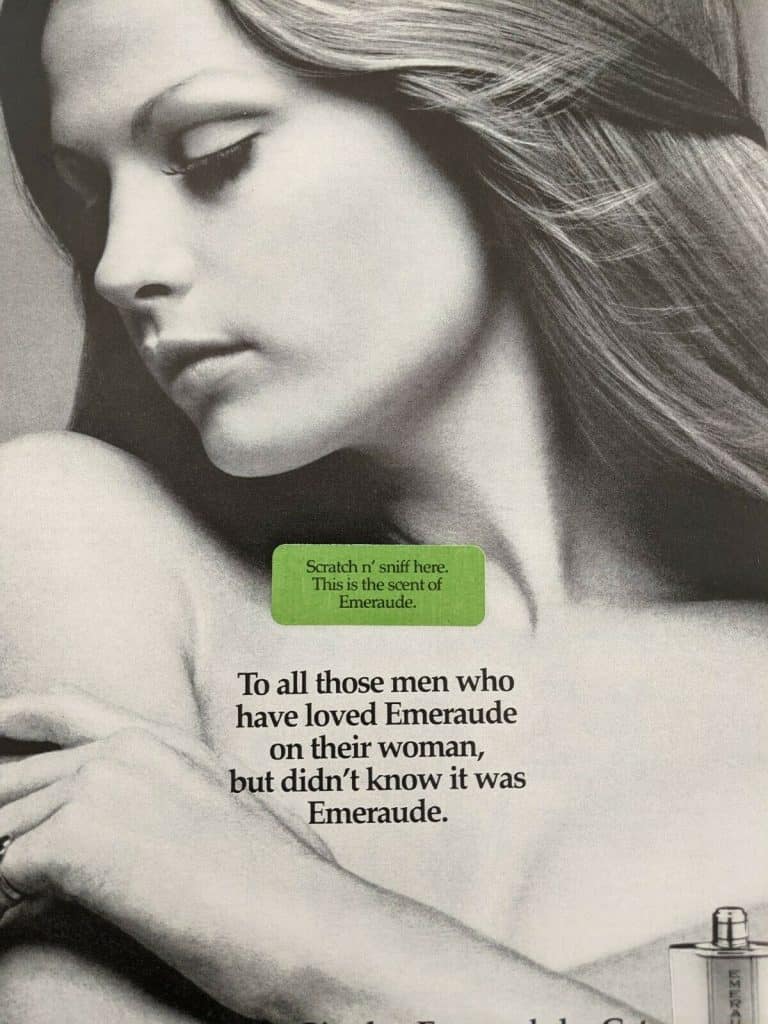 The scent is another sense that draws people in. If you're sharing content online, consider using it as an extra element to appeal to your prospects. Adding scent to your marketing creates a memorable experience for your visitors. Use scents like coffee, soap, or perfume to highlight a product or service and appeal to the senses.
Use taste in your marketing
Taste can be a strong selling point for your products or services. You can use it as a form of content marketing to attract prospects. Adding a little taste to your content is simple. Add a hint of a flavour to your posts, or use recipes and cooking tips to help your prospects connect with your brand.
The 5 Elements Of A Sensory Experience
According to research, when consumers interact with a company, they're looking for answers to five questions. The questions include:
Do I understand the product?
Will this product help me?
Will the product fit my lifestyle?
Can I afford it?
How do I get started?
Marketers must answer all five questions to engage and satisfy their audience.
To find the best way to satisfy these consumer needs, it's essential to consider the sensory experience of the target market. Here are the five elements of a sensory marketing experience:
Sound: Audio and visual experiences are humans' two largest sensory input categories. If a company is considering a digital marketing strategy, it's crucial to consider the tone, rhythm, pitch, and other audio and visual communication elements.
For example, if a company is creating a new website, it should consider the site's pace, whether it's too fast or too slow. Does the site need to include an introduction? An instructional video? Does the site have too many links?
When it comes to audio, music can help set the mood of a brand and convey messages. Audio is often used in videos, which are often shown on YouTube and other social media platforms.
Feel: Visual marketing involves visual stimuli to communicate with the consumer. These visuals are the most important, as they stimulate the senses. Companies must consider their marketing materials' colour, layout, and design to create successful visuals. For example, a company's logo should have a simple layout and bold colours to create a memorable image.
Sight: The sense of sight is the most widely recognised, followed closely by taste, smell, and sound. Sight is the largest category of sensory marketing, and it plays a significant role in creating consumer trust. If a company is considering a print campaign, it's essential to consider its visual elements' size, content, and placement.
Smell: A company should consider how it can incorporate the scent of its products into the marketing mix. If a company is planning to make a new product, it should consider the smell of the new product.
Taste: Another element of sensory marketing is the taste of the brand. If a company is making a new product, it should consider its ingredients, how it tastes, and its effect on the consumer.
A company can build a more effective, appealing marketing strategy with each of these five elements.
Wrapping Up
Sensory marketing uses all of the senses to draw people into your business. We can use it for many purposes, including branding, product differentiation, and sales.
Sensory marketing is a form of communication that connects with your customers on an emotional level. This means it's a powerful tool for connecting with your audience and building brand loyalty.
The key is ensuring you're targeting the correct type of customer. If you're looking for something that will bring in quick sales, you'll need to go after the most attention-grabbing form of sensory marketing. However, if you're looking for something to build long-term relationships, you'll need to focus on a more passive form of sensory marketing.
The bottom line is that sensory marketing works because it's authentic.
Visit my site and sign up for my newsletter to learn how to apply sensory marketing to your business today!
Last update on 2023-11-29 / Affiliate links / Images from Amazon Product Advertising API