7 Types of Social Media Visuals You Should Share
As cliche as it may sound, a picture is worth a thousand words. And rightly so.
Studies indicate that reading is one of the most inefficient ways to retain information, which means you will have to ditch textual content.
One may next think that they can do a decent job at memorising by ear.
However, after the passage of three days, you can only remember 10% of the information that you hear. This is where visuals enter the picture.
Adding pictures can help you hang onto nearly 65% of the information even after three days!
In a nutshell, if you are a brand that aims to make a lasting impact on your audiences, visual media is the way to go.
Of course, such an initiative can be easy given that social media platforms like Instagram and Pinterest heavily focus on visual elements.
Even Google delights its users with the famous Google Doodle, which encourages users to visit the search engine's landing page.
But how can you capitalise on this trend? By adding the following types of social media visuals:
1 – Videos
According to HubSpot, video is the leading type of visual content used in content marketing.
Videos offer a high degree of versatility to meet your marketing goals. Do you wish to present your business as more human and approachable?
Conduct a live Q&A session. Want to introduce your team to the audience? Conduct a virtual video tour.
From how-to videos to behind the scene clips – the potential is infinite! However, keep these videos short and sweet to drive home a point.
Also, take the social media video sizes into consideration before making one.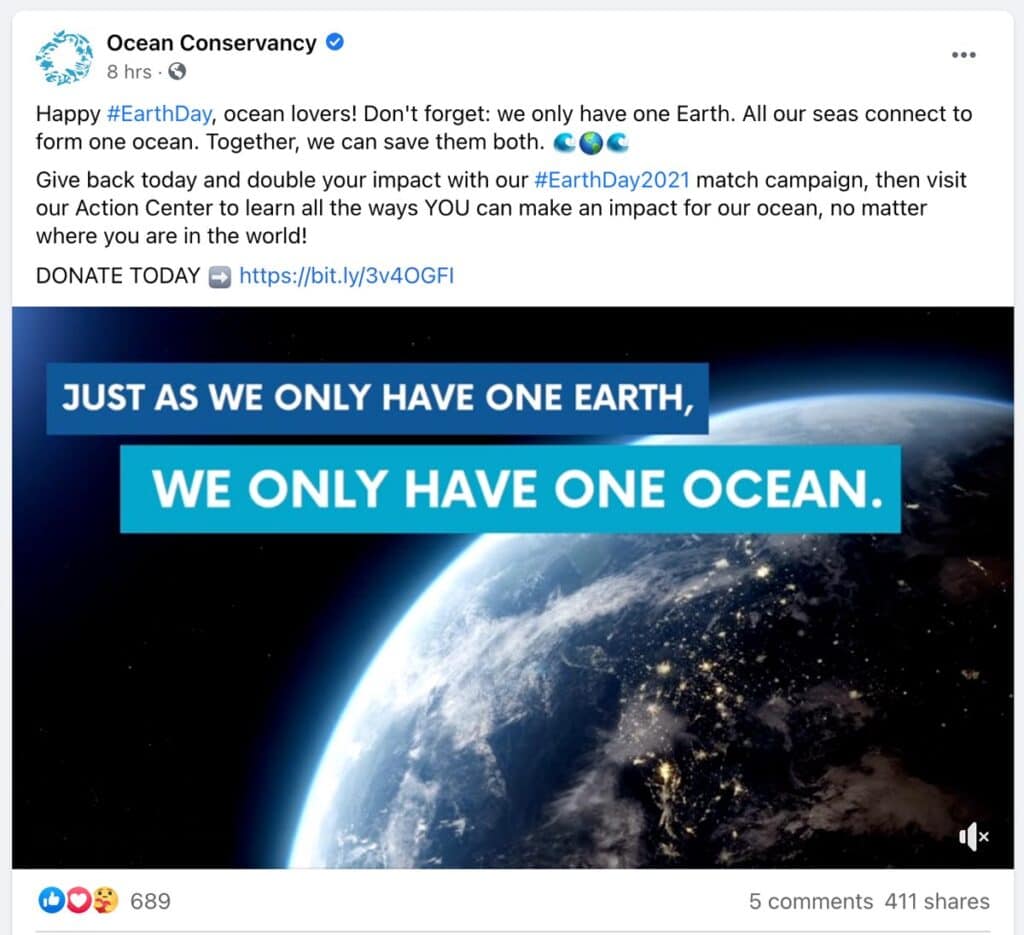 For best results, experiment with different types of videos at the beginning to see what brings in the best results. You can try things like interviews, explainer videos, case studies, etc.
Then analyse their performance with a social media reporting tool to see which video types perform best.
After that, you can create more videos that you are sure will drive higher engagement, sales, or leads.
This should depend on what your goals are.
So, please note these KPIs and see which of your videos are helping you meet them.
2 – Infographics
Infographics combine our love for bite-sized information with visual content.
And while they find extensive use in the B2B sector, our love for data has made it popular across all verticals!
They enjoy this high level of demand as they are educational, easy to understand, involve a low cognitive load, and offer more in less.
Marketers love infographics because it is an excellent technique to repurpose existing content, especially if it already enjoys a high level of engagement.
3 – Screenshots
When one thinks of social media visuals, screenshots may be the last thing to come to your mind. However, they possess immense potential to establish personal connections with your readers.
You can use it to support a claim or capture a client testimonial to earn greater credibility.
You can also take screenshots of other content types, such as blogs or videos, to draw attention to a specific point. There are many snipping tools that make this easy.
4 – Memes
Let's face it, even the grouchiest of readers cracks a smile on seeing a relatable meme.
These are often silly or entertaining images and captions that could talk about an inside or a running joke, a positive or humorous message, or simply piggybacking on what's trending.
It is this very quality that makes them share-worthy.
In the last few decades, memes have evolved into the language of the internet and come with a great scope of going viral.
You can find several online meme generators that can help you churn out regular content for free!
You can also go beyond plain memes and create comics and funny animations.
These are original pieces of art forms, so they'll generate more engagement. You can either make them yourself or hire illustrators and animators to help you out.
5 – Product photos
Photos are the pinnacle of social media visual content. But product photos take it one step further with its strategic product placement.
Typically, product images involve styling your product in a flat lay setting with exciting accessories and backgrounds to draw the viewers' attention towards the product.
However, product image creatives are progressively getting innovative with how they wish their product to be seen.
They could display the product in its natural setting or display all the features in their glory. So you can anticipate an elaborate and highly detailed setup to deliver stunning results.
You can find product pictures on several stock photo sites.
But to stand out and generate maximum sales, you should take original photos yourself and then modify them with a graphic design tool like Vectornator to add custom illustrations to your visuals.
6 – GIFs
Graphics Interchange Format, or GIF, is an enjoyable media format to best convey your thoughts and emotions without using too much of anything.
They are shorter than your average videos and last about 2-3 seconds. Some may contain a tagline, while others are simply self-contained.
With no other distractors like audio or on-screen clutter, it can be an effective technique to make a lasting impression.
You can use a string of images or an existing video to make GIFs, and this low-effort, high-impact value makes it even more invaluable to marketers.
7 – Quotes
Quotes are an excellent visual content format for platforms like Instagram and LinkedIn.
You can redecorate existing quotes that inspire you or create some of your own to kindle deep-set emotions amongst your audiences.
As a result, it allows you to connect with your followers emotionally.
And who knows, if someone feels inspired by your quote cover, they may even share it with their friends, colleagues, and followers.
Conclusion
The above visual content formats can boost your social media marketing efforts and grant a competitive edge.
Creating any of these content types hardly takes much time or resources, and they manage to offer a handsome ROI.
Do make sure that the social media platform where you plan on posting the content is compatible with the format and the design specifications match the ones prescribed by the platform.
Also, include your branding in every content piece so that the viewers can trace it back to you.
Once your post is up, it is only a matter of time until you reel in new leads, convert prospects, engage followers, and drive sales!