7 Ways To Use Custom Stickers To Promote Your Business
Are you looking for a perfect way to promote your brand? Then custom stickers can be your solution.
Custom stickers are a cost-effective way to market your business.
Whether you're a start-up or you're looking to expand your business, custom stickers are a fantastic way to create your business presence in front of customers and advertise your products with little investment.
While most businesses have moved to online marketing, some offline marketing aspects, like custom stickers, shouldn't be ignored.
Why? Because stickers are customisable, making them easily noticeable by the consumers of your products.
They're a versatile and low-tech marketing tool that provides personalised interaction that you can't find anywhere else.
In this article, you'll learn different ways to use customised stickers to promote your business which will help you compete in the market effectively. Continue reading to learn more.
7 Ways To Use Customised Stickers
1 – Package Branding
You can decide to package your products in any way but make sure you place your sticker in a strategic spot on the packaging.
The stickers you use on your products can motivate your customers to buy your products or discourage them.
It's one of the best ways to convey your products to the customers.
It's a marketing technique that has been used for many years by big brands in different industries.
2 – Product Labelling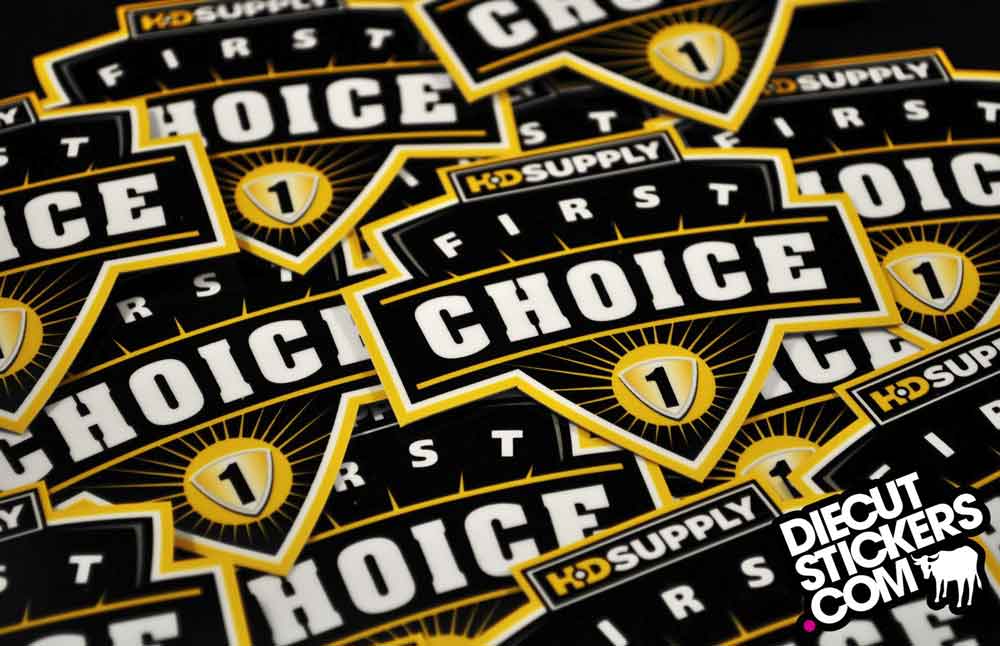 Product labelling is where a customised sticker is used as a permanent feature on a product.
It's done by designing a sticker that's attractive to the target audience.
Research in advance to find out which design is best likely to be accepted by your audience.
When considering your design, you also need to consider the colour and the logo of your stickers.
You can also use product labelling for seasonal or special sales.
In this case, you can design an attractive sticker that can help you make that particular sale.
Use a sticker that can help win the customers' attention to be interested in buying your products.
3 – Give Out Custom Stickers As Gifts
Whether you operate an online or offline business, it would be helpful to consider rewarding your customers with customised stickers whenever they make purchases from you.
Give them these stickers as surprise gifts, and ensure you include inspirational quotes in them about your business.
Those quotes will create your brand personality allowing your customers to engage more with you.
Also, when you have a special occasion like a grand opening, you can decide to give away your customised stickers along with free samples of your products.
This strategy will help promote your products, thus allowing you to generate more traffic.
Giving out things for free enables you to connect emotionally with your audience, which can help you secure more customers in the long run.
4 – Put Your Stickers On The Entrance Of Your Shop
You can apply customised stickers on the entrance where they're visible to every person passing–by or walking in.
Using this strategy is essential, especially if you want to win the attention of window shoppers.
If your stickers contain an inspirational slogan, you might find these shoppers purchasing your products or even the stickers themselves.
5 – Apply The Stickers On The Floor Of Your Store
Applying stickers on your shop floor is a sure way to help attract your customers' attention. In most cases, businesses put safety stickers on the floor.
So, when you put promotional stickers, they'll surprise your customers, which will motivate them to engage more with your business.
6 – Outdoor branding
Outdoor branding is a marketing strategy to use customised stickers to brand your business assets, such as motor vehicles and other machines.
Other outdoor branding options include putting your stickers on advertising walls, park benches, or poles.
To make this strategy work for your advantage, ensure your stickers are eye-catching to win the attention of the passers-by so that they can stop to have a look at them.
7 – Online Marketing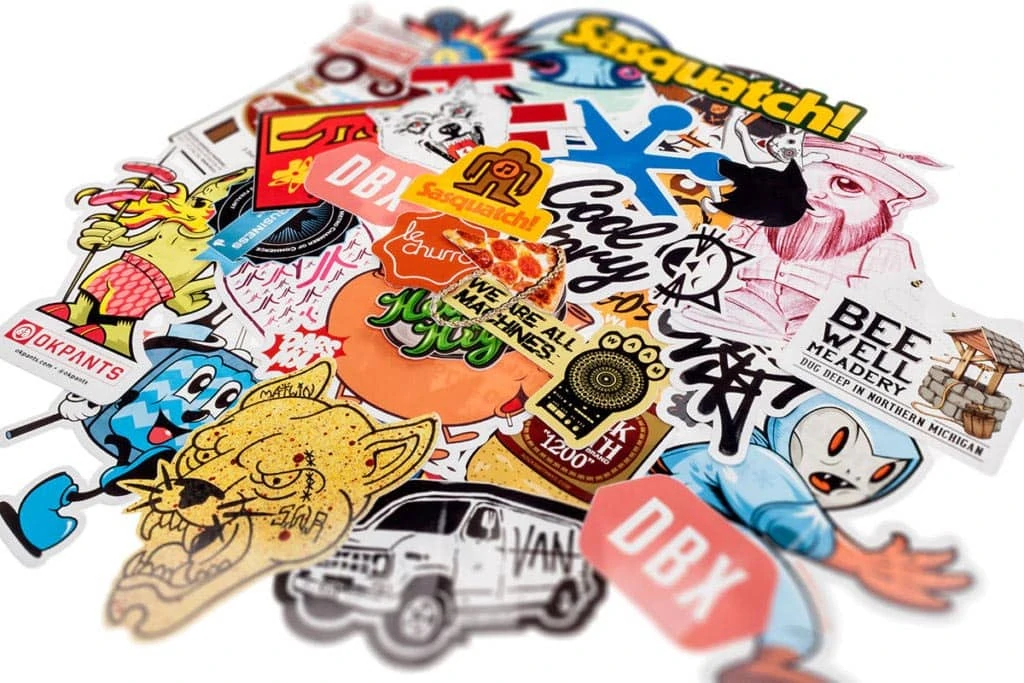 You can also use your customised stickers to attract your online audience.
Ensure you publish your stickers on all your social media pages where a large audience can quickly notice them.
You can even encourage your audience to re-share your stickers.
Takeaway
You can use custom stickers in a variety of ways to promote your business.
Whether you use them as gifts in an event or to win the attention of passers-by, customised stickers are an excellent way to increase your presence and awareness of your business.
All these will help generate more traffic, and this can translate to an increase in sales.