Good Design Will Help You Sell More – Design as a Sales Tool
When we talk about design as the means to make a website or flyer attractive and aesthetically pleasing, people nod their heads and approve of our opinion.
However, when we talk about design as a sales tool, most people look at us with suspicion and disbelief.
We can almost hear them asking: What does it have to do with sales?
Well, let us be clear about one thing straight away – good design is the fundamental precondition for a successful business.
According to the report, almost 60% of users will read or browse through something beautifully designed rather than something dull and boring.
However, it's not only a matter of sheer beauty.
On the contrary, web design consists of many other elements that have the potential to make or break the user experience.
If you craft a good-looking and functional website, you can count on a higher conversion rate.
In this post, we will show you eight ways how design as a sales tool will help you sell more.
Let's take a look!
1 – Colour Schemes
Designers and marketers know that colours play a significant role in website creation.
Each colour brings certain connotations with it, which means you have to find a combination that perfectly resonates with the feelings of the target audience.
Colours evoke emotions and strongly affect customers' buying decisions.
For instance, it's a well-known fact that red encourages appetite, while blue creates a feeling of trust and authority.
This is precisely why some of the most dominant brands globally use these colours as their primary design choices.
Coca Cola and Red Bull exploit red to prove their passion and energy, while Facebook and IBM use blue to emphasise their data-driven approach and strategic thinking.
Other colours also have their own unique meanings:
Yellow is a symbol of optimism, freshness, and youthful energy.
Pink symbolises love and femininity.
Green is well-known for its influence on environmentally friendly groups.
Violet is the colour of royalty and spirituality.
Black usually presents a mystery, classical values, and exclusivity.
There are all sorts of conclusions you can derive from colours and their connotations, so your website certainly needs a colour scheme that fits the overall branding style and also encourages users to engage with the content.
The architecture of your website is another factor that drastically affects user behaviour.
A study reveals that almost 40% of visitors will stop engaging with a website if the content or layout is unattractive.
Keep in mind that the simpler the structure, the better the customer experience.
In other words, a good website allows visitors to find anything they need in only a few clicks.
You can take several steps to build a user-friendly site:
Divide each category clearly, but don't create too many sections
Every navigation component should be clickable
Make short and understandable navigation titles
Add a search feature that works flawlessly
3 – Typography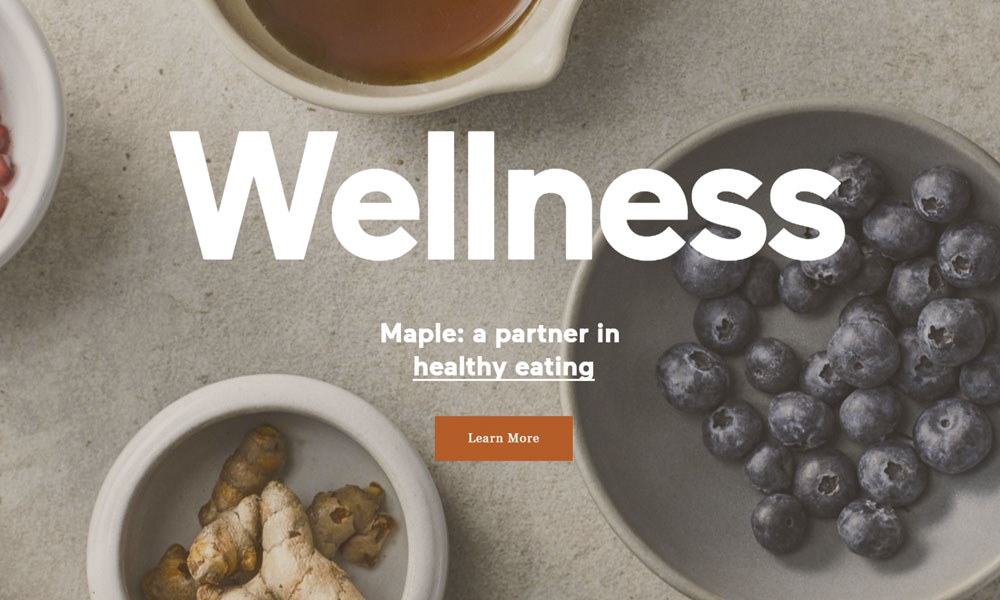 Typography may seem like a trivial thing to the average consumer, but you should know that fonts can attract visitors or chase them away.
After all, nobody wants to see confusing letters that take more than a sheer moment to comprehend.
You have to be careful with this element and dedicate enough time to finding the best option for the website.
Gregory Matthews, a web designer at the custom essay agency, says that typography is critical to the overall readability of the content:
"You should always prioritise clear and simple fonts over complicated and intricate styles. My advice is to combine serif and sans-serif typography, but don't use more than two or three font types altogether."
4 – Create Landing Pages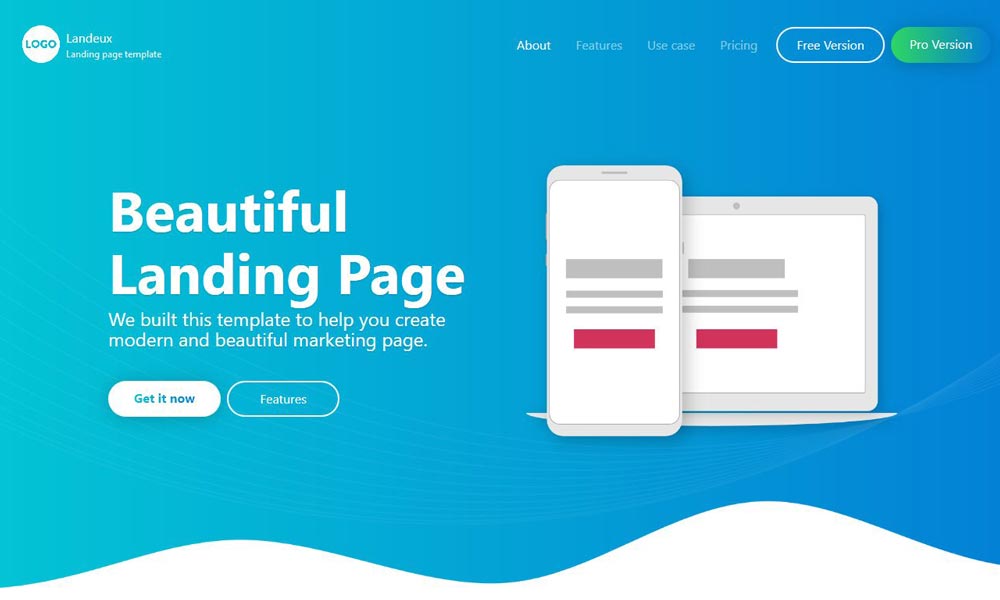 If you are a sales-oriented marketer, you won't miss the opportunity to design multiple landing pages.
Why is this so important?
Well, landing pages are tailored to promote a specific product or service.
There are no distractions or unnecessary elements – each feature is made with the purpose to lead visitors to just one goal.
As such, a landing page needs only one call to action (CTA).
You don't want to give users more options but rather convince them to engage and focus on the targeted action.
If possible, it would be great to design a separate landing page for each product individually.
5 – Use High-Converting Visuals
Do you know that the human brain processes visual data 60 thousand times faster than plain text?
A beautiful photo or video will almost always grab the attention of your audience, so you should invest a lot of time and effort into website imagery.
What makes an eye-pleasing image?
First of all, it has to be a high-quality photo that clearly shows your intention.
The best tactic is to discretely promote the product by creating an ambience that suits the vision and values of your brand in general.
Secondly, you have to avoid boring stock photos.
Content creators at cheap custom essay writing services often use images to complement their posts, but they claim that the Internet is flooded with same old visuals coming from free online libraries.
Therefore, the only reasonable option is to stay unique and different than competitors by shooting exclusive images on your own.
On the other hand, videos are getting increasingly important design-wise because you have to find a way to integrate video files seamlessly.
However, once you're done with it, you can expect videos to make a significant contribution to sales results.
Product videos are particularly influential since they give you the chance to highlight the benefits of your offer.
Take this iPhone X tutorial as an example – its stunning simplicity pairs with beautiful visuals, thus inspiring many users to purchase the product.
6 – Mobile Optimisation
It feels strange to talk about mobile optimisation in 2019, but the issue is simply way too important to neglect.
A report reveals that over 70% of users want to see a mobile-friendly website.
You have to take it into account when designing a website because it's crucial to make it mobile responsive.
That way, your pages will look great on all screen dimensions and devices: laptops, desktop computers, tablets, and smartphones.
7 – Add Social Proof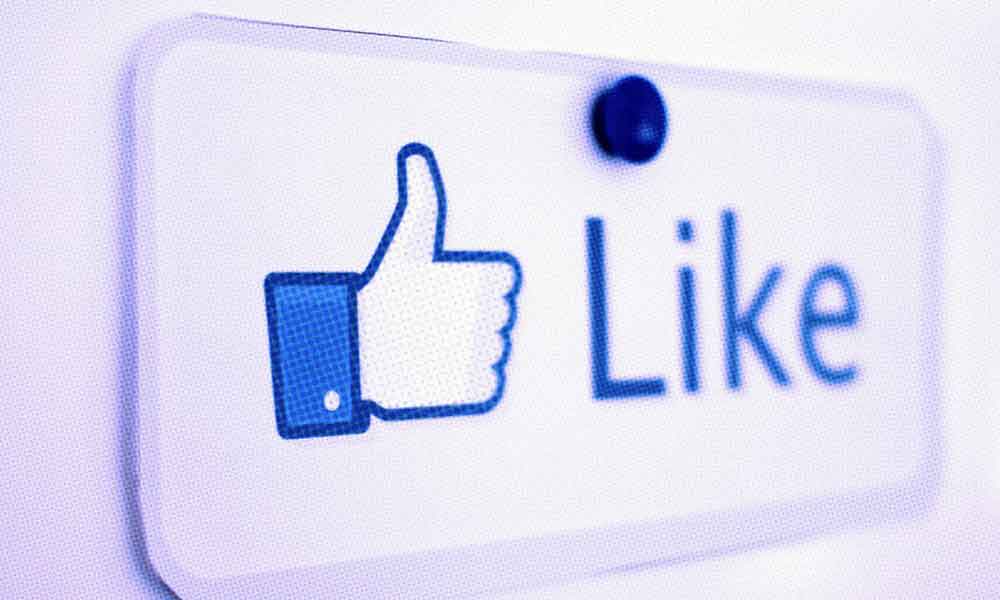 Customers tend to trust their peers much more than brands and businesses.
In other words, your company needs social proof to earn trust and credibility among website visitors.
When you build a site, you can add customer testimonials to make your organisation look highly authoritative.
However, we believe that the days of plain textual testimonials are long gone.
Today, brands rely on video-based social proof to make the story highly convincing.
Testimonials become case studies where satisfied customers praise the brand and discuss its biggest benefits.
What you need to do is hire a professional video production team to do the job flawlessly.
While it is a somewhat more significant investment, it can almost guarantee lead generation and new conversions.
Finding a partner for such projects is very easy because you are not the only one who enjoys all the privileges here.
On the contrary, your clients also earn precious attention because they get to promote their company, products, and services.
It's a great tactic to promote your business, present your portfolio, and encourage more people to take action and work with your company.
8 – Increase Page Load Speed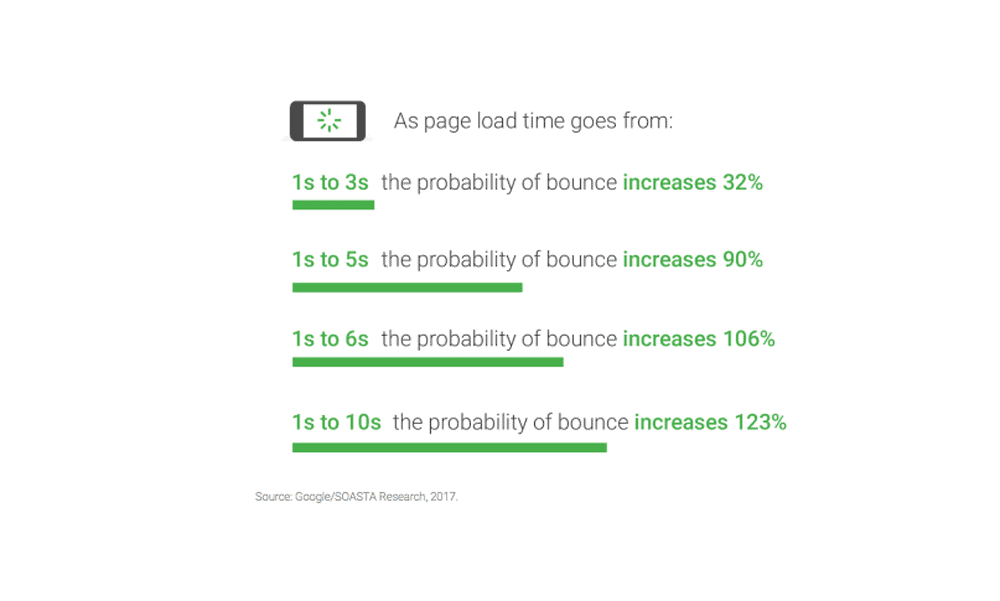 Speed is a quintessential segment of website design because 47% of people expect a web page to load in two seconds or less.
It has the power to make or break user experience, which is why you have to put it on the top of your priority list.
Luckily enough, page load speed is a feature you can improve rather quickly as there are lots of online tools that analyse website performance.
One of those tools is Pingdom, a platform that displays load times, the number of requests, page sizes, and things you can do to increase page load speed.
You just need to enter a website address (such as https://inkbotdesign.com/) and choose where to test from.
For instance, you can select a location like Asia – Japan and see how quickly your website loads in this area.
The test takes only a few seconds so that you can see the result extremely quickly.
Pingdom will also give you useful suggestions on how to improve.
Some websites should avoid URL redirects.
Others are supposed to reduce DNS lookups, while some need to compress components with gzip.
There are many other possibilities, but Pingdom will let you know for sure.
Concluding Design as a Sales Tool
Web design is not only a matter of aesthetics but also a full-time sales generator.
Numerous design elements can make your website more or less productive and influence conversion rates, so you need to use it as a powerful weapon in your sales arsenal.
Our post discussed eights ways to take advantage of web design as a revenue booster.
Although there are many other ways to exploit design sales-wise, these tips can get you going very quickly, so make sure to use our suggestions and generate a higher profit along the way.
Author bio: Justin is a blogger from Leicester, England, UK. When not teaching his little students and rooting for Leicester FC, he loves to share his thoughts and opinions about education, writing for edu birdie and blogging with other people on different blogs and forums. Follow Justin on Facebook and Twitter.