Custom Product Packaging Design: 4 Simple Ways to Personalise
When it comes to creating a positive impact on how customers perceive your brand, choosing an appealing design for product packaging for start-ups is one of the most efficient strategies.
First impressions do last, and the product packaging is among the first lines on your brand representation.
The Role of Package Design
No matter how much you believe that there's more than meets the eye with your products, the way they are packaged will inevitably send a vibe or a message to the customers.
They may even tell a story about your business or reflect your style and personality. Just like the products, you can modify the impression that your packaging sends to people.
The trained eyes and awareness of some experienced buyers can also determine the quality of purchase by how the packaging "feels" to them.
This means that in addition to impression, product packaging can also affect your customers' satisfaction.
In the same manner, you can leverage product packaging to showcase your artistic flair and stand out from your competition.
Product packaging is also a vital component of your business's marketing service strategy.
It may seem like just a minor factor that some entrepreneurs overlook, but it has the potential to serve as a huge asset.
The Seven Key Elements of Product Packaging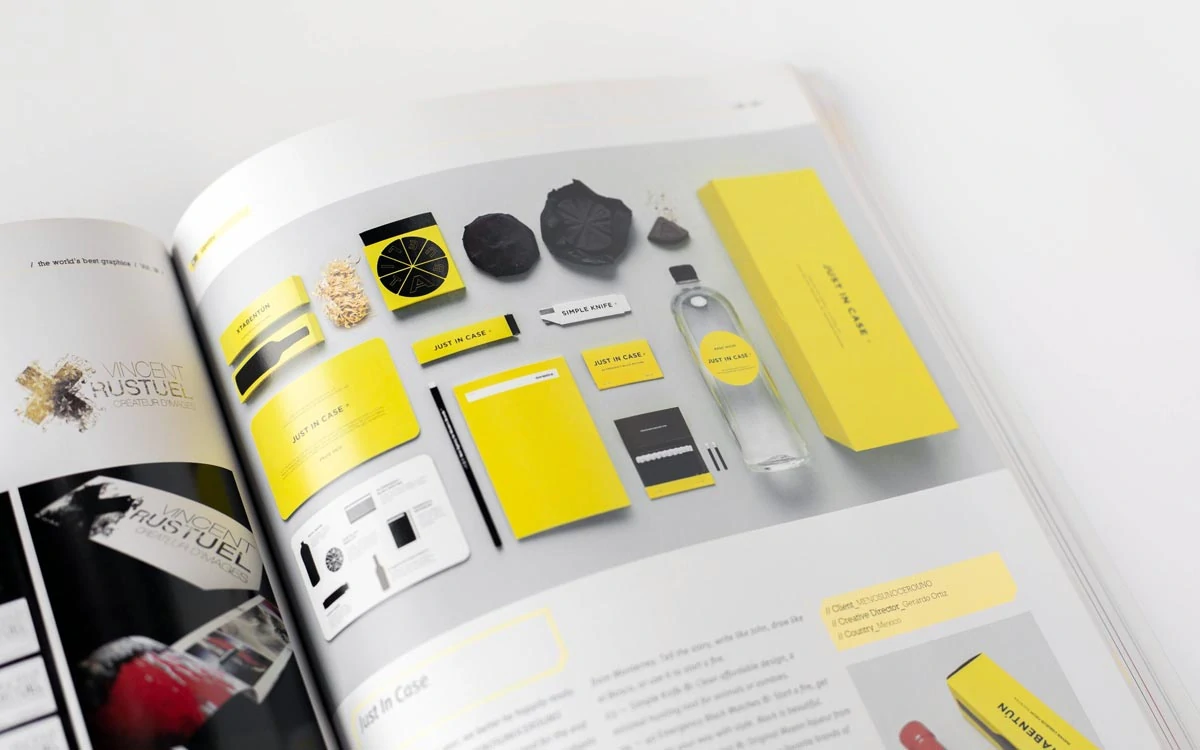 Having explained the often-overlooked roles of package design, let's enumerate the key elements of packaging and briefly discuss them.
Outer box – Corrugated box is regarded as the standard outer box. It comes with multiple layers of cardboard that protect items as they're shipped. Polybags are intended for nonfragile products like T-shirts, as there would be no need for many layers to store them. Then there's the foldable box which can be closed without the use of tape. These are usually called a mailer.
Container – The container is whatever encloses your product. There lies your opportunity to add some branding elements. The minimum order quantity and unit cost of containers are usually less than that of outer boxes.
Stickers and Sleeves – You might also want to consider incorporating a simple sticker or sleeve to add some branding to your container. If you have several stock-keeping units of similar size, you may order a higher quantity of stock boxes and differentiate with sleeves and stickers. Also, these will have lower minimum orders, lower plate fees, and lesser cost than more elaborate items.
Filler – The most practical options for fillers are air pillows and bubble wraps. They serve as your products' protection from damages upon purchase or during delivery. Packing papers or tissue papers are other relatively affordable options to make a statement.
Tape – The most common kind of tape for apparent reasons is the clear standard packaging tape. For a practical, simple, and attractive way to add branding to your outer box at a relatively low minimum order quantity and cost, opt for reinforced paper tape. This is the easy way to start if you like to add your trademark to your package when you're just starting.
Receipt or Insert – Custom inserts, invoices, and everything you send to your customers are opportunities to create an impact. Be creative—you can include discount codes, appreciation letters, pictures, or inspirational quotes. You can also personalise receipts by using addressed envelopes, adding handwritten notes, or printing them on fancy papers. Anything artistic is possible.
Accessories – Anything small that adds your brand to the packaging can go a long way when you're just starting out. Customers appreciate creative personal touches. Items such as branded washi tape and custom rubber stamps make branding easy, and they're affordable, too.
Why Custom Packaging Matters
Packaging is often regarded as an afterthought when it comes to starting a business.
From website creation and design to your marketing strategy and getting your supply chain running smoothly, there's an array of different aspects in brand building that demand attention.
1 – It gives a competitive edge
If you want to make your brand stand out in the heavily congested online space, investing in branded packaging is one of the many approaches.
Winning over people begins with a solid visual identity, and people form first and lasting impressions from appearances.
If you don't want to be easily forgotten or ignored by consumers, work on making your brand's custom packaging unique to become distinct from competitors and wow the customers.
2 – It relates the brand story and identity to customers
Consistency is of the essence for your brand after establishing identity.
One way of making it possible is to bring the personality behind your brand to your packaging. A good start would be incorporating your brand colours and logo.
It's also a pro tip to aim for the most remarkable packaging option, for it will readily convey where the package came from. This builds excitement and anticipation for the rest of the unwrapping experience.
3 – It enhances the customer experience
To many, any purchase can be a form of therapy, and packaging plays a role in that experience.
It's pertinent to give the impression of adding value in every interaction you have with your customers, as they have high standards for what constitutes good customer service.
Branded packaging adds layers to the unboxing experience of customers, which makes it a great tool.
How does branded or custom packaging help your marketing?
Studies indicate that the packaging of products can increase visibility, promote customer satisfaction, and set a product apart from its competition.
In the branding process of a product, packaging, in essence, plays a pivotal role. Packaging attracts buyers and provides them with what they hope to find as they take the product home.
The Functionality of Product Packaging
Protecting the product during shipment from the manufacturer to the store is one of the most prominent roles of packaging.
In addition, packaging protects the product as it sits on the store shelves waiting to be purchased. Packaging serves as the "dress" on the product.
4 Simple Ways to Personalise Your Product Packaging
Designing your product packaging can be intimidating, but it doesn't have to be. It's supposed to be a project where you can apply your artistic flair.
Read on to learn four efficient tips to create a winning custom packaging design.
1 – Design with your customers in mind
The first step focuses on identifying your customers. You need to determine if quirky homemade details suit their taste or prefer a more luxurious packaging.
Being customer-centric will guide you in picking the imagery and colour schemes that will best appeal to your audience.
2 – Contemplate on your packaging needs
After establishing a solid knowledge of your customers, you will have to nail down what you're trying to achieve with your packaging design.
Consider this as the most crucial step in the design process, whether your brand is undergoing a refresh or just launching.
Questions such as "What brand values do I want to communicate? What kinds of products do I require packaging for?" and so on will lead you in the right direction.
3 – Select your branding elements carefully
Many brands create their logo to serve as the centrepiece of their packaging design because it helps foster brand recognition as a visual pitch to customers.
But it doesn't have to be the only way of coming up with a unique design. Your design must intend to delight and engage your customer; hence, a little thinking outside the box should be in order.
4 – Strategise on using your packaging design to tell a story
Packaging is no longer just a box or carton in the age of social media; it's more of a storytelling device for your brand.
Your product packaging may only be limited to your customers' eyes not that long ago at all, but today, it can have thousands of audiences.
A picture on platforms like Pinterest and Instagram has to convey a lot to gain traction.
It often takes something out of the ordinary to grab attention, as our feeds are congested with various brands. For this reason, an excellent device for some more artistic content would be your packaging design.
Trends in Packaging Design
By simply examining packaging designs, there's a lot to be learned about society.
Let's delve into the trends in the industry today and know what they can tell us about the present.
The Sustainability Trend
In 2018, consumers launched an informal campaign against plastic, as the public has come to understand the extent of the material's environmental damage.
It has since expanded, encompassing a broad anti-plastic movement wherein shoppers strive to reduce their shopping habits' environmental impact.
The Nostalgia Trend
Some consumers thirst for simpler times in an era when so many things feel so precarious.
In response to this, designers opted for packaging that romanticises and celebrates the past.
The Tactile Design Trend
Several brands are becoming imaginative with tactile packaging that incorporates wonky textures and shapes. Why all the texture?
Designers are celebrating that which cannot be digitised, leaning into the tactile and tangible in a time when formerly physical industries are going digital (think books, commerce, and beyond).
The Minimalism-Plus Trend
From the simple serifs and all-white packaging of direct-to-consumer brands to the mid-century modern furniture in our homes, minimalism has permeated our lives over the past few years.
Minimalism is here to stay despite forecasters initially casting the aesthetic as a fad.
The Maximalism Trend
Several brands are leaning in the opposite direction of minimalism as some designers are over it.
They incorporate as many frills, flourishes, and clashing patterns as possible to evoke a sense of personality.
Getting Started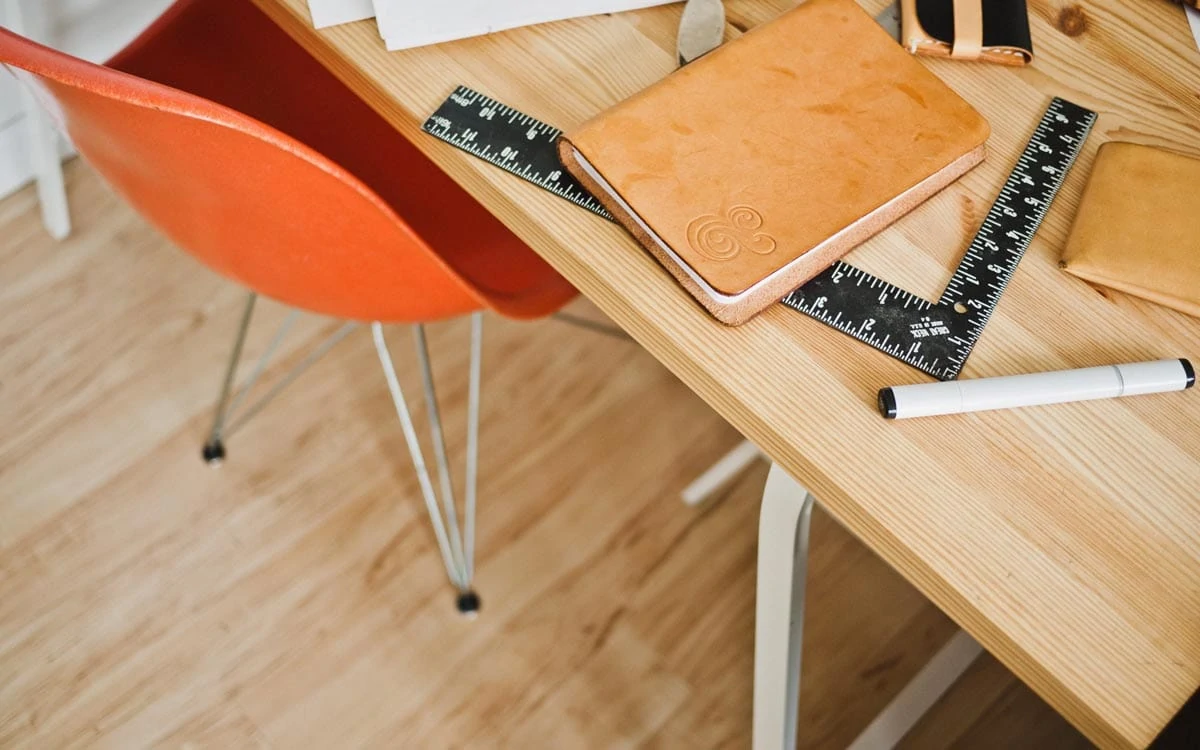 Learning some fundamental elements of product packaging design makes it a lot less daunting to get started.
But it's totally fine even if you've never created custom packaging for your product—you'll soon discover that it's easy to get up and running regardless of your experience level.
Questions to ask (What, Where, Who, etc.)
You have to determine a few aspects first to design good product packaging.
The following three questions will aid the designer in creating something that taps into the image and values of your brand.
1 – Who is going to buy my product?
When developing the packaging, knowing and keeping your ideal audience in mind helps you learn how to appeal to them.
2 – What product am I selling?
This shouldn't be a tricky question, but one that guides you in figuring out the packaging. The type, material, and size of your marketing product will determine how sturdy and large the packaging has to be.
3 – What is my brand aesthetic?
You must advise the designer what aesthetics to use, as the packaging design needs to represent your brand. This is comprised of logos, colours, fonts, and imagery.
Packaging Design Basics and Materials
The crossroads of many major design disciplines, including branding, graphic design, product design, and experience design, is packaging design.
A perfect balance of all these disciplines is needed to create the best possible solution for your product.
To help direct the design process towards the best possible solution, the aim is to start building creative parameters.
Another factor that significantly impacts your design's look and feel is your choice of materials.
As humans, we are kinaesthetic: we enjoy touching and playing with anything. Leverage this knowledge to push your designs further.
Ensure your factory is clear on what you are trying to achieve. If possible, it's always best to ask for samples of materials.
Your final packaging must look and function greatly across its lifecycle: from packing and shipping to sitting on the store shelf, and finally, in the hands of your customer.
Prepare for Printing
Lastly, once you've determined the product packaging material best for your brand, it's time to prepare for printing.
The following are the three printing options and their material compatibilities:
Offset Printing: This is used for mass production and uses ink as opposed to toner. It produces high-quality print and is available for all types of boxes.
Digital Printing: Advisable for quicker turnaround and affordable for low-volume jobs, digital is available for corrugating boxes and folding carton boxes.
Flexography Printing: Regarded as the modern-day letterpress and can withstand large quantities of packaging products
Conclusion
Some thinking outside the box is necessary for designing your brand packaging.
Keep in mind that it's more than merely deciding what goes on to your packaging—you're depicting an image with your brand's message and communicating it on a physical product.
All shapes, materials, and finishes will contribute to the flair of your final product.
Also, see to it that your packaging is not only beautiful but, more importantly, functional.
The process may come off as taxing at first, but if you look at it as an opportunity to showcase your creativity and make an effort to learn the basics as mentioned here, you will find it rewarding!
Author Bio: David Williams is the Marketing Manager of Intermedia Print Solutions, a print media and packaging solutions company in Princeton, NJ, notable for its high-end print quality printing and on-time delivery. A mixture of technology and creativity is what makes David enthusiastic about his work. He likes to spend his free time reading books, watching sci-fi films, and writing.