6 Key Tips for Choosing Eco-Friendly Packaging
It is increasingly important for businesses not only to think about how sustainable and environmentally friendly their products are – but how this applies to the product packaging that they use too.
After all, the packaging is a one-use material, so it can effectively just become waste after it has been opened.
If you make any product, it is vital that you consider how eco-friendly your packaging is.
Making changes could not only be vital for the environment; it could also be a benefit to your business too.
Make an effort to be 'sustainable.'
The first step for any business looking to make the switch to eco-friendly packaging is to ensure that you are choosing a sustainable option.
There is a big difference between something that is considered 'green' or 'environmentally friendly' to something that is official 'sustainable' – and sustainability is the real key.
For example, choosing a natural, plant-based packaging might seem like an eco-friendly option.
However, if this packaging comes from clearing endangered rainforests, then it is not a sustainable option.
Make sure you look into the realities of the type of packaging that you are considering before you commit.
Strip back packaging for a sleeker look.
Many businesses can feel a double benefit from choosing eco-friendly packaging in that it allows simplifying the choices.
It is, unfortunately, the case that many products are over-packaged.
As well as an outer layer of packaging there may be one or two more (often which are entirely non-recyclable) that could be unnecessary.
It is a better idea, then, to choose a slimmer packaging, stripping back anything unnecessary.
This can have the effect of looking sleeker and more appealing.
Be original!
One of the real benefits of switching to eco-friendly packaging is that it can force you and your business to get creative in how products are presented.
A great example of this is Cake In A Jar, which is a business that (ironically) does what it says on the tin; the cake is eaten directly from the jar.
This is not just a brilliant way to be more eco-friendly than the traditional cardboard and plastic wrappers that you might find pre-packaged cakes in; it also helps the product to stand out and attract attention.
There is no need to assume that choosing biodegradable packaging needs to be predictable; in fact, it is better to think outside the box.
Make sure your biodegradable bags biodegrade.
It is, unfortunately, the case that some packaging providers claim to offer biodegradable materials, but the reality of the situation isn't quite what you would imagine.
For example, some products that are supposedly biodegradable need extremely specific composting to work effectively, and even in these conditions can take more than ten years to biodegrade.
Others, however, will breakdown in as little as 90 days so there can be a huge difference.
Make sure you check over with the provider that you are thinking of working with to get the exact details on what they mean by their 'biodegradable' packaging.
Work with recycled materials.
Of course, one great way to select an eco-friendlier option is to go with recycled packaging.
It is increasingly possible to find packaging suppliers that offer materials that are at least in part recycled.
It is always best to choose a material that is being re-used rather than something new, although this can drive the cost up in some examples.
It can be especially crucial with plastics – adding new plastic is environmentally damaging, and it would be far better to selected recycled PET.
Avoid excessive space.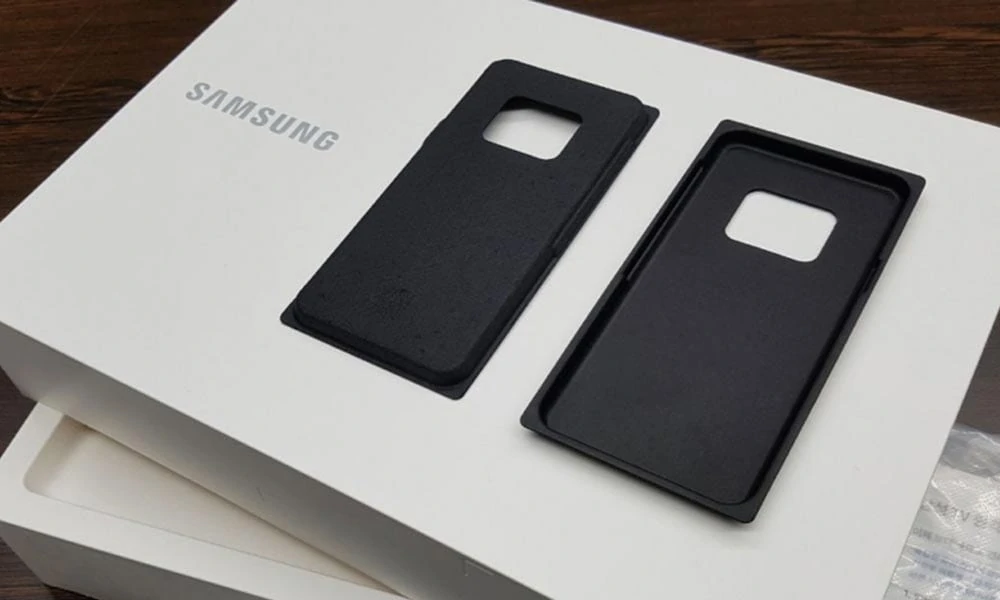 Another common issue with packaging that too many companies are making is the challenge of having excessive space.
When many packaging solutions are created, they can leave simply too much space.
This is problematic for several reasons.
Firstly, it means that you are creating product packaging that is too large for the product and taking up excessive materials.
Additionally, it can lead to the need for that space to be filled, and any material used in this process is typically waste.
If your current packaging uses any filler, consider having it redesigned.