The Impact of Branding on Consumer Perception & Behaviour
A brand is your promise to your client. 
It's the expectation a customer holds regarding your service and product. 
Whereas, branding involves techniques that present you as the innovative maverick, most reliable entity and the best of all. 
It's the approach you take to deliver your brand's message and present its ideology. 
Simply put, branding is like a connecting bridge between you and your target audience. 
Now, how you construct that bridge shapes the consumer's perspective and influences their behaviour.
The Massive Change In Consumer Behaviour 
A consumer's buying decision is like a process where several stages are involved, including recognition of product need; next is the selection and post-purchase behaviour. 
Marketers can influence and mould the decision of consumers to produce favourable outcomes. 
The methodologies and strategies involved in branding altogether affect the customer's behaviour and perception, among other things.
At present, reaching out to your target customer is easy as compared to converting them. 
According to the State of the Connected Customer's report 2018, buyers have become knowledgeable. 
They show little loyalty towards a brand, as they want to acquire the best services along with having plenty of other options. 
So, when a market is all heated up with the competition, one must not spare a chance to engage the target audience.
Ways Consumer Perception Can Affect Your Business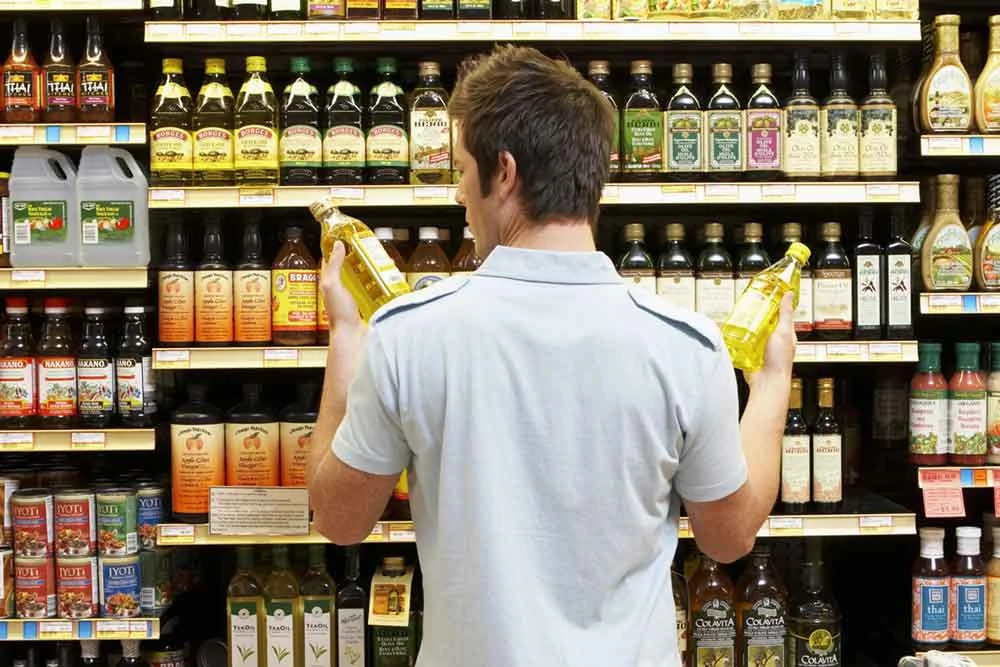 The need to focus on influencing your consumers' perspective is evident from the Walker Info predicting that in the year 2020 Consumer experience will become the critical differentiator overtaking, both the product and price.
Furthermore, according to the Journal of Business Research, the confidence you build among your customers stems from five significant aspects. 
Brand's performance is the foremost aspect followed by its social image; the third one is consumers' recognition along with sentimental values with the brand. 
The last element is the balance you create between a brand's offerings and its benefits.
Consumer Loyalty
When a customer has doubts about your business or is unsatisfied with the services, they either will switch to another entity or would interact only at the time of an urgent need. 
Hence, creating a favourable brand image to influence consumer behaviour will help you gain customer loyalty. 
Buying Decisions
Customers hunt for reliability and authenticity. 
If you can prove yourself worth trusting, your consumers won't hesitate to spend thousands of dollars on your product. 
An excellent example is of the great Apple Inc. 
If you can, you would unhesitantly buy the latest iPhone 11 pro for $1349 knowing that the smartphone would be perfect and exceptional. 
That's the kind of trust needed to build among your customers for your brand. 
Therefore, if you improve consumer perception, you can accelerate your sales and revenue generation.
Ways Branding Influences Consumer Perception 
Branding is a much broader concept when compared with marketing. 
How your employees interact with customers falls under branding strategies as well. 
It shapes the entire persona of the customer and builds an outlook of your brand.
A goal-oriented branding campaign with strategies directed towards creating goodwill with customers produces fruitful outcomes and lasting impressions. 
On the contrary, in marketing, you only attempt to promote your product for your business benefits. 
Certain factors are involved in branding that influences your visitors converting them into a prospective lead and eventually becoming the most valued customers.
1 – Transparency
You need to keep your policies transparent to your customers. 
No hidden agenda, no uninformed notices, and no hidden taxes. 
Whether it's about quoting the prices or explaining the product description, you need to make sure that every aspect of your service is evident and clear. 
There are no fancy terms to convince a buyer, instead, an accurate and reliable description of a product.
2 – Service Quality
As you know that industries are getting saturated with competition and every buyer is getting several options to choose from, so the one factor that makes your product stand out is the quality. 
You should monitor your product/service quality to stay faithful to your customers and win their trust. 
If your quality is evident, you will never fear the competition boiling up in the market. You would always find your brand positioning itself among the leading ones.
3 – Brand Image
In the 20th century, brand image was studied extensively due to its significance in establishing brand equity. 
To create effective marketing strategies, companies need to delve deeper into shaping their brand image following the consumer perspective. 
According to Keller's theory presented in 1993, to gain consumer's confidence, there is a need to spread brand awareness and product knowledge before persuading a customer to take any decision. 
You need to put forward your core values and infuse your brand's message into every marketing campaign to build a professional outlook of your brand. 
4 – Brand Voice 
Your brand voice refers to how you form communication with your consumers. 
It includes your tone of addressing your services and ways of approaching them. 
For instance, Coca Cola's message is to create memories with joy, happiness, and love-filled experiences. 
Much like that, you need to carry out market analysis and learn more about your company to come up with such a brand voice that can showcase your stance in the industry. 
Be able to define your brand to your customers.
Principles To Shape Your Consumer's Behaviour Through Branding
The method to make a brand that can influence consumer perception cannot be boiled down to a single technique. 
The following mentioned five tenets are involved that can expertly help you shape your customers' perspective and influence their behaviour.
1 – The Measure of Relevancy 
You need to identify your brand's place in a consumer's mind for which you need to focus on four main dimensions:
Salience – It refers to the extent to which your brand exists, or it just appears at the time of making a purchase. 
Differentiation – To be competitively strong, offering valid reasons to consumers for choosing you over other competitors. 
Relevance – To be meaningful and valuable for the consumer. 
Loyalty – To have an emotional connection with the consumer and an element of trust.
2 – Monitoring & Evaluation
How can you know if any aspect of your brand is being inefficient or creating a negative influence without carrying out a timely evaluation? 
You need to gear up with resources that can help you get a better view and gather insights into your brand' performance. 
Fill the loopholes and improvise your branding strategies to come up with better outcomes.
3 – Points That Differs Your From Competitors
You need to identify the factors and aspects that differs you from your competitors. 
Create strategies based on those findings to outshine your rivals. 
There is a dire need to carry out a comprehensive competitive analysis to know your grounds and to position your brand at a prominent spot in front of your customers.
Undifferentiated areas highlight the fact that in those areas, a brand stands at no place in a consumer's mind. 
You need to keep tracking ways to reach out to your customers in ways better than your competitors can. 
It will make you gain a stable positioning.
4 – Your Key Brand Drivers
Carry out a predictive analysis to identify the key drivers of demand for your service or product among your customers. 
It will be a powerful route to knowing what's more relevant for your target audience. 
You have to understand your consumers to come up with ways that can create a need to have your service. 
Learn how they react and behave as your product or service appears in front of them then look, for the common problems associated a customer encounters upon using similar services. 
These findings will help you create a progressive strategy to persuade the customers while attracting them towards your product.
5 – The Significance of Word Of Mouth
According to Referral Rock, "marketers around the globe have given 4.28 out of 5 ratings to the quality word of mouth". 
You cannot ignore the benefits you get from a customer recommending your company and its services to others. 
People look for reliability and authenticity and what's more authentic than witnessing a friend experiencing a particular service and getting the feedback. 
You need to form a perfect combination of your branding ideology with your marketing goals to come up with inspiring stories to persuade your target customers. 
Most importantly, word of mouth can let you know what emotional value your brand holds in a customer's life. 
It will give you a head start to building a stronger relationship with your target audience.
Blend Them All Together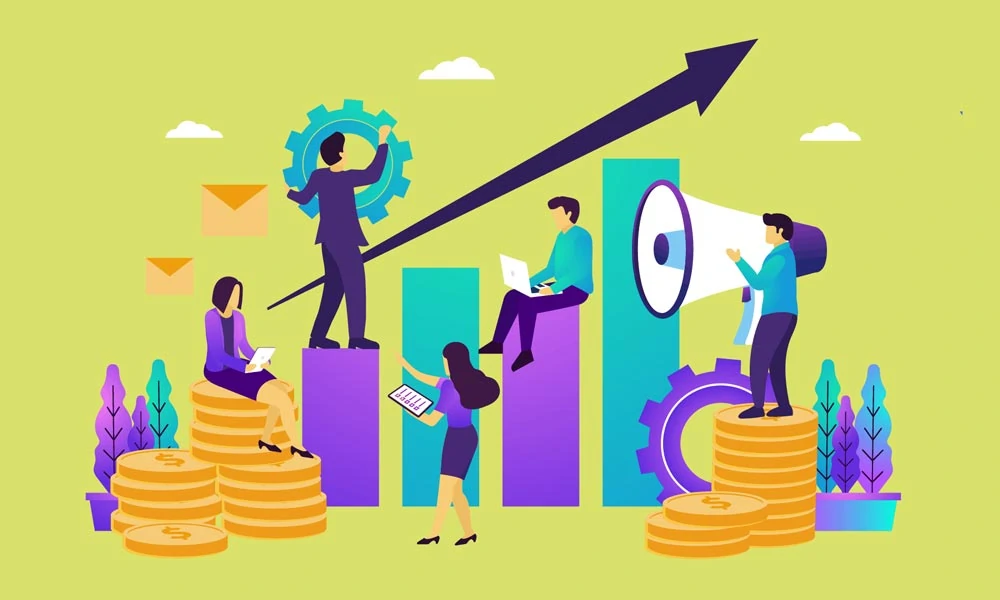 These five basic principles form a perfect ground to level up your business progress while shaping the perception of your audience. 
You need to blend them to drive conversions and get an unbreakable hold on the market. 
You need diversity and multiplicity to crack the consumers' mind and to know how to inspire them. 
Therefore, it all depends upon understanding the need and delivering your services in the right way.
Author Bio: Moiz Khan is a senior Digital Marketing expert who has an eye for detail and is a tech geek for sure. His love for technology and gadgets has made him explore this industry to the best of his ability, both personally and professionally. He is efficient at clarifying the technical elements in a sensible and meaningful way. He has leveraged his expertise to propose solutions to the most complex problems of businesses in the IT and tech realm. Currently, he is associated with AppDevelopmentCompany.ca – a leading mobile app development company. Follow @MoizKhan901 on Twitter for more details on his profile.