Web Design Checklist: 10 Key Elements Every Website Needs
In today's digital age, a website is often the first contact between a company and its potential customers. It is no wonder that web design has become essential to any company's online presence.
A well-designed website helps attract and retain visitors and influences their buying decisions. However, with so many elements to consider, creating a website that looks good and functions smoothly can take time and effort.
This is where a web design checklist can be beneficial. In this article, we'll provide you with a comprehensive guide to the ten essential elements every website needs to ensure that your website is both visually appealing and functional. So start building a website that stands out in today's crowded online marketplace!
1 – User Research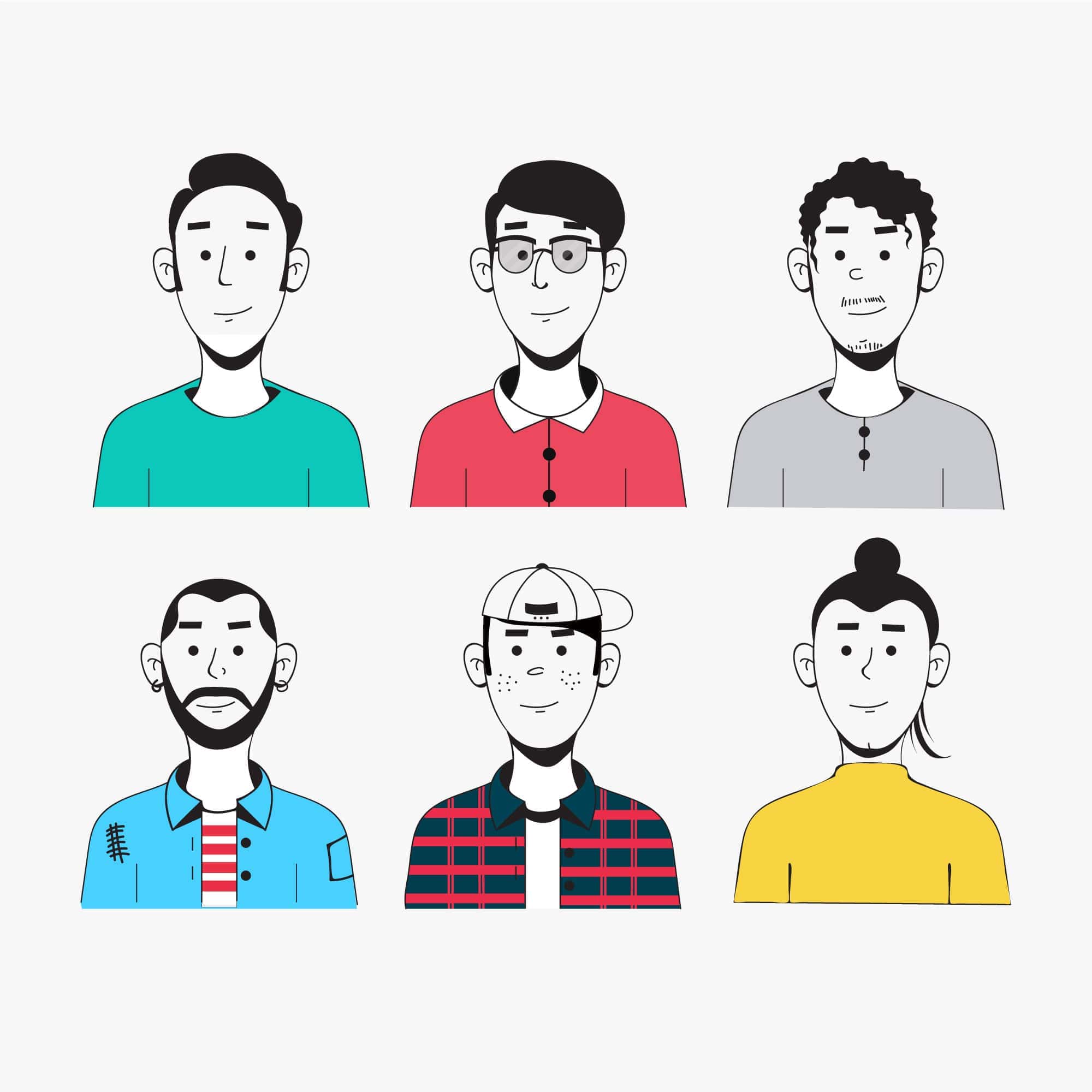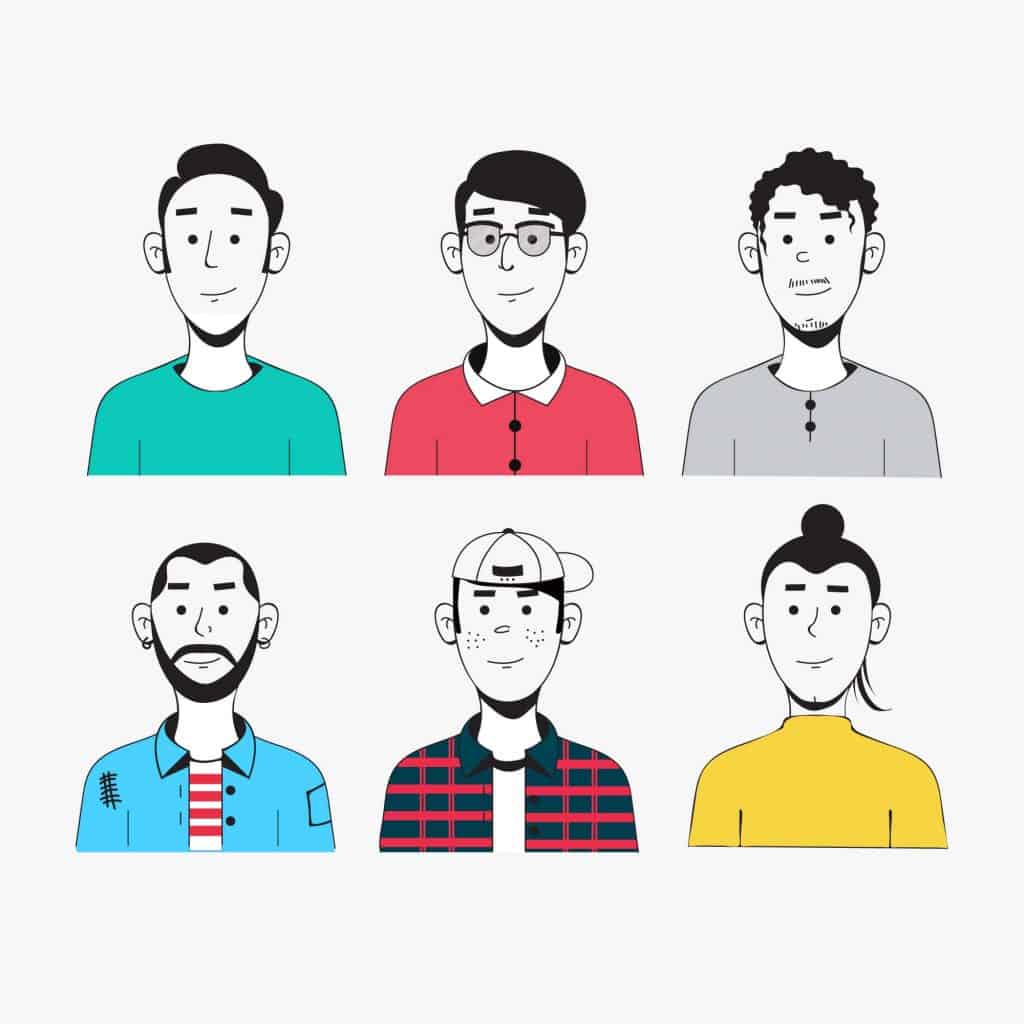 To create a website that meets the needs of your target group, it is crucial to use both qualitative and quantitative user research methods. Through thorough research, you can gain a deep understanding of your users and their problems, which can then inform the design of your website.
Qualitative research methods like interviews and focus groups allow you to gather detailed information about your users' experiences, behaviours and attitudes. This type of research helps you understand the 'why' behind their actions and preferences. Quantitative research methods such as surveys and analytics, on the other hand, provide you with numerical data on user behaviour, such as how long they stay on your website, which pages they visit and where they click.
Once you understand your users well, continuing research to validate your ideas from the initial phase is crucial. Gathering feedback from your target audience can ensure your design is on the right track and meets their specific needs. Hotjar Surveys is a powerful tool for gathering insights from current or test users. By asking the right questions, you can get valuable feedback that you can incorporate into the design of your website.
In addition to surveys, you can also conduct diary studies where you ask users to record their experiences and thoughts over some time. This method can help you better understand how your website is used in practice. You can also use interviews and focus groups on getting more detailed feedback on your design to help you understand how users interact with your website and identify areas for improvement.
2 – Market and Competitor Research
These two research methods are crucial for understanding how your website fits into an existing market and what you can do to stand out from your competitors.
Market research is about understanding the market for your website, determining its profitability and narrowing down your target audience. Reading industry reports, creating user personas, conducting interviews, and analysing market data will give you valuable insights into the needs and behaviours of your potential customers. This way, you can better understand the market and identify opportunities for your website's success.
Sale
Bestseller No. 1
Marketing Research
McDaniel Jr., Carl (Author)
English (Publication Language)
432 Pages – 11/10/2020 (Publication Date) – Wiley (Publisher)
In addition to understanding your target audience, it is crucial to identify your key competitors and conduct competitor research. This involves analysing your competitors' websites and marketing strategies to identify their strengths and weaknesses, knowing what your competitors do well and where they will help you position your website to stand out.
Start with a competitor analysis by identifying your main competitors. Look at your website's design, content and messaging. Please pay attention to their website's user experience and calls to action. Analyse their social media presence, including the platforms they use and the type of content they share. Look at the company's online advertising and SEO strategies and determine where they rank on search engine results pages. By examining these factors, you can gain valuable insight into what works and what doesn't in your industry and use this knowledge to create a website set up for success.
3 – Plan a Responsive Layout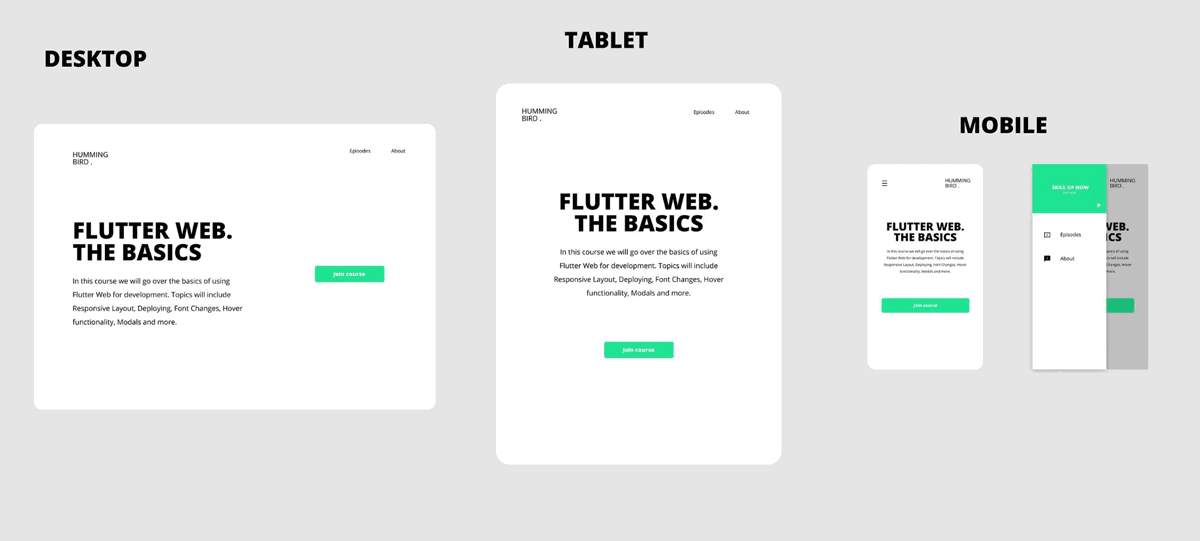 When embarking on a website design project, starting with the big picture and getting more detailed is crucial. Below is a step-by-step guide to help you do this:
Browse website templates: Most web design software programs provide access to templates you can use as a starting point. The first thing you need to decide is whether you can adapt a template to your needs or whether you need to start from scratch. Then take some time to sift through the available templates, assess their quality and see how well they match your vision for the website.
Determine required pages: Decide with your team which you should include pages on your website. This could include your homepage, your 'About Us' page, your product or service pages and any checkout pages. Knowing which pages you need will help you better determine the scope of your project and keep you on track.
Research and get inspiration: Look for inspiring website designs that match your vision for your website. Research common design patterns to see what works well and what you want to emulate on your website. This step will help you develop ideas for your website's layout, design and usability.
Roughly sketch the page layout: Use your gathered inspiration to outline how you want each page to be structured. Ensure elements such as headers, navigation menus, call-out sections, buttons, forms, and footers are straightforward, easy to navigate and follow familiar design patterns. This rough sketch will help you identify any problems or missing elements before you move into the more detailed design process.
Create wireframes: Once you have a rough idea of the layout of your website, it's time to create wireframes. These simplified designs outline each page's structure, including the placement of text, images and interactive elements. Wireframes are essential in web design as they help you see how your website's different aspects will work together.
4 – Develop Wireframes
Wireframes are essential to web design as they help you test and validate your website's layout, information architecture and user flow. Wireframes are two-dimensional illustrations or "website blueprints" that outline your website's basic structure and design.
When creating wireframes, it is crucial to focus on the essential elements of your website's user interface, including the placement of text, images and interactive features. Avoid including branding elements or graphics at this stage, as they can distract from the main objective of wireframing, which is to test and validate basic interfaces in the design process.
Below are some of the key benefits of using wireframes in the web design process:
Validation of user flows: Using wireframes; you can test the user flows on your website and ensure that they are intuitive and easy to use. By identifying usability issues early, you can save time and money by making adjustments before you invest too much in your website.
Refine the information architecture: Wireframes are a great way to refine your website's information architecture. By outlining the structure and hierarchy of your content, you can ensure that your website is organised in a way that makes sense to users.
Clarify the website's layout: Wireframes allow you to clearly define the structure of each page of your website, including the placement of essential elements such as headings, navigation menus, call-out sections, buttons, forms and footers. This clarity ensures that your website is visually appealing and easy to navigate.
Collaborate with your team: Wireframes are also an excellent tool for collaborating with your team, whether they are your designers, developers or stakeholders. By sharing wireframes, you can get valuable feedback and ensure everyone is on the same page before moving on to the next phase of the design process.
5 – Integrate your Branding
Your website is an essential representation of your brand. Therefore, it must reflect your company's vision and values. A consistent and recognisable brand is crucial to making a positive first impression on your customers. Branding is about more than just a logo on your website; it's about creating a unique identity that resonates with your target audience.
Start by creating a logo that represents your brand. Your logo should be simple, memorable and unique. Hiring a professional graphic designer can be an excellent investment, but if that's not an option, you can use online tools like Canva or Snappa to create your logo.
In addition to the logo, typography is a crucial aspect of branding your website. Your fonts should be legible and consistent and match your brand image. Sticking to web-safe fonts such as Arial, Verdana, and Tahoma are best, as these are commonly used and will display correctly on most devices.
Bestseller No. 1
When choosing a colour palette, look for colours that match your brand and appeal to your target audience. Examine your competitors' branding to determine which colours work well in your industry. Consider the psychological impact of colours and the principles of colour theory when making your final decision. Keep your colour palette simple and limit it to three or four colours. Once you have decided on your colour palette, please note its HEX codes and use them consistently across your website.
By making branding decisions early in the design process, you can test them with your target audience and refine your website branding until it resonates with them. Well-developed and consistent website branding will create a coherent and memorable online presence that will set you apart from competitors.
6 – Find a Reliable Web Host
Choosing the exemplary web hosting service is crucial to the success of your website. Not only does it affect the speed, security and uptime of your website, but it also significantly impacts your search engine rankings. With the wide range of web hosting services available, choosing the right one for your website can be challenging.
When choosing a web hosting service, consider factors such as server reliability, customer support, server speed and security features. One way to ensure you select a reputable web hosting service is to choose popular, trusted options such as Bluehost, WP Engine, Hostgator, SiteGround and DreamHost.
Bluehost is a popular choice that offers affordable shared hosting plans with features like a free domain name, 24/7 customer support and a user-friendly control panel. WP Engine is a managed WordPress hosting provider with excellent speed and security, making it a popular choice for businesses with high-traffic websites. Hostgator is another popular hosting provider that offers a range of hosting options, including shared, dedicated and VPS hosting. SiteGround is known for its excellent customer support and the speed of its websites and offers a range of hosting options to choose from. DreamHost is another reliable hosting service offering shared, VPS and dedicated hosting options with reliable uptime and high speeds.
7 – Setup an SSL Certificate
An SSL certificate is an essential part of a website's security. It ensures that the data exchanged between a website and its users remains confidential and secure. Without SSL certificates, sensitive information such as passwords, credit card numbers and other personal data could be intercepted by hackers and used for malicious purposes.
SSL certificates encrypt the data that users enter on a website and decrypt it only after it has reached its destination. This makes it virtually impossible for hackers to read or steal sensitive information.
In addition to the security benefits, SSL certificates can also impact a website's search engine optimisation. Google rewards websites with SSL certificates, which means such a certificate can improve search engine rankings.
If you run an online business, you must have an SSL certificate set up correctly. Without such a certificate, your customers may not feel secure and choose not to do business with you. The good news is that SSL certificates are easy to set up, and many hosting providers offer them for free or at a low cost.
When you secure your website with an SSL certificate, you protect your customers' data and build trust and credibility. So ensure that installing an SSL certificate is high on your website checklist.
8 – Craft your Website Copy & Content
Writing website copy that appeals to your target audience requires a deep understanding of their needs, goals and challenges. You need to put yourself in their shoes and consider what they are looking for and how your product or service can help them. This is why it is so important to build empathy with your users.
To get to know your customers better, you should conduct user research, including surveys, interviews and usability testing. This way, you can uncover their motivations, behaviours and problems. Use this information to create user personas that represent your target audience.
Sale
Bestseller No. 1
Copywriter's Handbook
Bly, Robert W. (Author)
English (Publication Language)
496 Pages – 04/07/2020 (Publication Date) – Griffin (Publisher)
With your user personas in mind, focus on creating website texts that speak directly to your users. Use their language, address their problems and highlight the benefits of your product or service in a way that resonates with them.
But also remember that your texts should be concise and easy to read. Use short paragraphs, headings and bullet points to break up the text and make it easier to read. Use active language and avoid jargon or buzzwords that confuse or put off your readers.
Finally, remember that good website copy is more than just a one-off task. Continually update and refine your content to ensure it remains relevant and engaging to your audience. By creating excellent website copy, you can build a closer relationship with your customers, establish your brand identity and drive more conversions.
9 – Remember Data Protection Laws
Compliance with data protection and collection regulations is an essential part of web design that should never be overlooked. Failure to comply with these regulations can lead to legal action, expensive fines and damage to your reputation. In addition, data collection and use transparency can help build trust with users, which is essential to building and maintaining a loyal customer base.
Before designing your website, research and understand the local privacy and data collection regulations that apply to your business. These regulations vary depending on the country, state or region in which you are located. For example, if you are located in Europe, the General Data Protection Regulation (GDPR) provides a set of rules and guidelines for the collection and processing of personal data, including the right to information, the right to access and the right to erasure. In California, the Californian Consumer Privacy Act (CCPA) sets guidelines for companies operating in the state to ensure transparency in their data collection and use.
It's vital to build privacy into your web design from the start. This means ensuring that all personal data is collected and processed following local regulations. One way to do this is to have a privacy policy outlining how and why you collect personal data and how it is used. This privacy policy should be easily accessible on your website so users can view it and understand how you will handle their data.
10 – Test, Test, Test
Before launching your website, run tests to ensure your design is functional, user-friendly and meets your business objectives. This process can help you identify issues that affect usability and give you valuable feedback that you can use to make necessary improvements.
To conduct pre-launch testing, you can use various techniques and tools such as A/B testing, usability testing and focus groups. A/B testing is where you compare two versions of your website design to see which performs better. Usability testing involves observing how users interact with your website to identify confusion or frustration. Focus groups allow you to gather feedback from users in a controlled environment.
You can also use tools such as website analytics to monitor user behaviour and identify potential problems with your website's functionality. Testing your website on multiple devices and web browsers is essential to ensure it is compatible with various devices and operating systems.
Remember that testing before launching your website is not a one-off event but an ongoing process. Once your website is online, monitor user behaviour and feedback and make the necessary improvements to ensure a smooth user experience.
What's Next?
Congratulations! You have finally launched your brand-new website! This is an exciting time but also the beginning of a new phase. Your website is an integral part of your online presence, and you must have a plan for what you need to do once your new website is launched.
Here are some critical steps you should take once your website is online:
Monitor the website's performance.
Once your website is online, you need to monitor its performance regularly. Use tools like Google Analytics to track traffic to your website, where it's coming from, which pages are popular and how users engage with your content. Keep an eye on your website's loading speed, broken links and server downtime to ensure everything runs smoothly.
Test for bugs.
Despite rigorous testing during the development process, bugs may appear once the website is online. Ensure you have a strategy to identify and fix bugs to provide a seamless experience for your visitors.
Optimise for SEO.
Search engine optimisation (SEO) is crucial for your website to appear in search results. Once your website is online, optimise it for search engines by researching and targeting the right keywords, creating quality content and following best practices for on-page SEO, such as using descriptive title tags, meta descriptions and header tags.
Create a content strategy.
You should regularly update your website with relevant content to engage visitors and keep them returning. Plan a content strategy that aligns with your business goals and create a content calendar. You can include blog posts, social media updates and multimedia content such as videos and infographics.
Promote your website.
A great website is of no use if no one knows about it. Promote your website through various channels such as social media, email marketing and paid advertising. Make sure there are social media sharing buttons on your website and include links to your website in your email signature, business cards and marketing materials.
Engage with your visitors.
Encourage your visitors to engage on your website by providing clear calls to action (CTAs) on your web pages, such as signing up for your email list, filling out a contact form, or purchasing. Respond promptly to user feedback and requests and set up a blog or forum where visitors can ask questions or share their opinions.
Maintain Your Website.
Your website is dynamic; you must maintain it regularly to keep it up-to-date, secure, and functional. Regularly update your website with new content, software updates, security patches, and other changes to ensure it runs smoothly and stays safe.
Launching a new website is just the beginning of a long journey. Remember these steps, and you'll be well on your way to a successful online presence.
Wrapping Up
In summary, creating a good website is about aesthetics, usability, functionality and security. By following this web design checklist, you can ensure that your website meets the essential criteria for success. Remember to prioritise usability, incorporate consistent branding, optimise your website for search engines and update and maintain it regularly. This way, you'll be well on your way to creating a website that looks good, provides an exceptional user experience, and helps you achieve your business goals. With these critical elements, you can set your website apart from the competition and create a solid online presence that will leave a lasting impression on your visitors. So use this checklist as a guide and start building your dream website!
Last update on 2023-11-29 / Affiliate links / Images from Amazon Product Advertising API