The Impact of a Global Pandemic on Online Business and Marketing
Optimists argue that the crisis is not only a loss but also new opportunities. Indeed, times of upheaval transform the business landscape, opening up new niches for entrepreneurship and fostering creativity and innovation.
The current crisis, having slowed down the development of some sectors of the economy, has given a powerful acceleration to others.
The pandemic has destroyed the unshakeable faith in the predictability of any aspect of online business processes.
It turned out that in a short period, it is possible to completely reshape the usual practice out of noble motives: to stop daily work, restrict the freedom of movement of goods and people, change the tax system and freeze the global economy.
For a successful recovery, it will be necessary to reconsider the usual vision of the market.
Among the trends that will have the most tangible impact, we would like to highlight online business and marketing.
1 – Online Business
Unification in digitalisation will acquire a global scale. Companies will need significant attention to develop web products and work with clients in the virtual space.
Chatbots will receive global development and will be able to solve up to 95% of all requests received by support services.
The ability to work without retail space will become a separate trend.
In this regard, the contactless delivery of goods will retain its importance, including those previously delivered exclusively from hand to hand (for example, prescription medications, goods with age restrictions, etc.).
The buyer will be identified online via a mobile application or by SMS.
2 – Data protection should be a priority
The problem of protecting corporate and client data is especially acute in connection with the transition to remote jobs.
Experts predict an increase in hacker attacks and cybercrimes while the load on data networks is growing exponentially, making it impossible to ignore the issues of storing and exchanging information.
Businesses need to keep their data safe, have a disaster recovery plan and not forget about backups – this is something that you cannot neglect.
Otherwise, the company exposes itself to significant risks: hacker attacks, viruses, information leaks and many other cyber troubles can result in colossal losses.
To avoid this, it is much more reliable to store data in the cloud – in a secure data centre.
To do this, you do not need to hire additional specialists. You can be sure that commercial information will not go to third parties.
The company will not suffer from viruses or from the fact that the equipment fails or will, for example, be stolen.
In case of any emergency, a backup copy of data is provided in the cloud. This means that the company will not lose them in any case.
3 – Online Marketing
Marketing will "move" to the Internet. Marketers will be engaged in thinking through ideas and creating content.
Clients will be found by machine algorithms, which is especially important for promotion on social networks and instant messengers.
The process of collecting data on the needs of potential customers will also fall on virtual intelligence.
Street advertising will become less and less, but influencers' products on online platforms will grow.
For purchases that require individual matching, virtual fitting rooms will become ubiquitous, operating on 3D models of the client and products, already common in some Asian countries.
The demand for robotics will exceed all expectations. Machines get smarter and often do work faster and better than people.
Online business owners invest more of their budget in marketing to keep sales from falling.
Another notable trend is that most of the companies surveyed marketing budget increases during the COVID-19 period.
In February 2020, companies planned to spend an average of 11.3% of their budgets on marketing. By June 2020, this figure had grown to 12.6%.
For comparison: back in February 2011, this figure was only 8.1%.
A similar trend can be seen when comparing marketing costs to total revenues.
Back in February 2011, marketing spending was 8.1% of a typical firm's revenue.
This statistic fluctuated over the next nine years, peaking at 9.3% in February 2014 and then dropping to 7.9% in February 2018.
In February 2020, it rose again to 8.6%, but by June 2020, it jumped to 11.4%.
This reflects the marketing priorities for customer retention and brand awareness during tough times.
4 – Customer Transformation
The lifestyle of the average consumer is expected to change dramatically, as well.
Social distancing habits in public places trigger the development of personalised service.
The vector for the development of collective consumption – the sharing economy – will turn 180°.
Due to the hygiene habits acquired during the pandemic and the heightened psychological need for safety, consumers will be inclined to decide not to rent for a while but buy as individual property.
At the same time, people will be concerned about the formation of a financial safety cushion.
Together, this will lead to a decrease in the demand for branded clothing and expensive accessories:
Consumer demand will shift towards convenience and practicality.
Demand for used goods will increase.
The number of impulsive purchases will decrease.
Experts expect that the consequences of the pandemic will also lead to an increase in migration.
First of all, the population's outflow will affect the regions with low incomes and a weak social support system located next to more developed areas.
Shortly, the outflow of urban residents from million-plus cities to the suburbs and the countryside will also increase – people value freedom, environmental friendliness and the opportunity to be outdoors.
The demand for suburban real estate is growing, which is confirmed by the statistics of search engines.
Due to the high demand for suburban real estate, the household will again develop.
Compared to the same period in 2019, people are already one and a half times more likely to search for seed sellers on the Internet.
Many city residents, who do not have summer cottages and vegetable gardens, plant greenery on the balcony.
In general, consumers have an increased need for the formation of food stocks, but this indicates an interest in the manufacture of home-made canned goods, the massive purchase of buckwheat and sugar.
Against this background, we see the development of farms. In the city, the demand for the delivery of groceries and ready-made meals from restaurants has grown.
High-quality semi-finished products from environmentally friendly products are gaining popularity.
In connection with the self-isolation regime, people worldwide began to pay more attention to their diet and other aspects of a healthy lifestyle.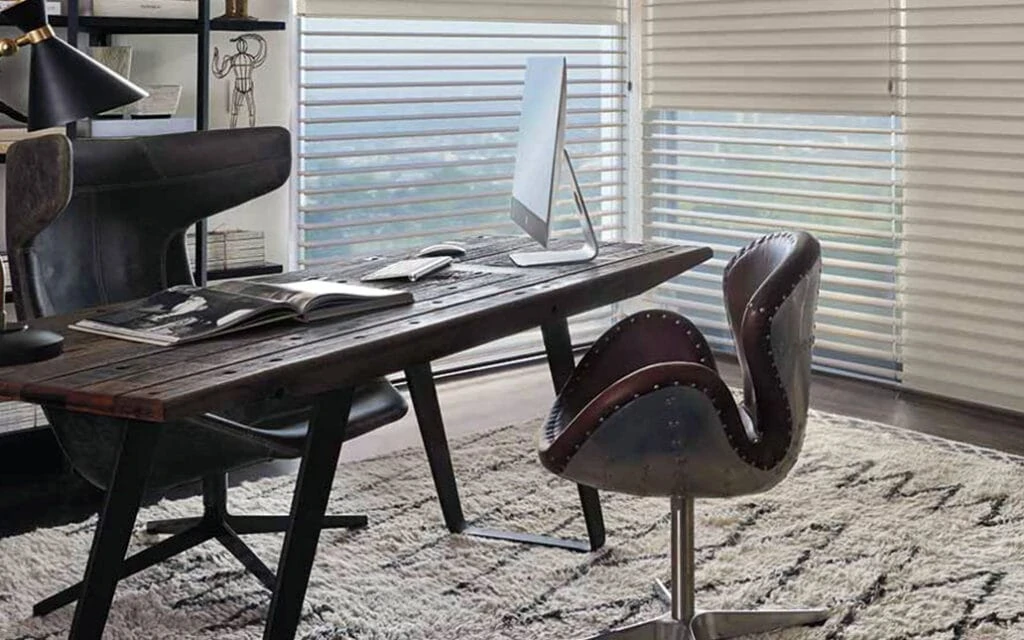 The closure of fitness clubs has helped create conditions for home workouts. The demand for the purchase of sports equipment has proliferated – more than five times compared to April 2019.
Expanding external communications with suppliers and customers (including through online events and social networks) will allow you to quickly and efficiently receive up-to-date information on the market's state.
This will help companies support each other during difficult times.
The development of an anti-crisis plan and a backup strategy for the company and new services and products tailored to the market and customers' emerging needs will help strengthen positions and generate income during the next wave of the crisis.
5 – Goodbye office
The pandemic gave remote work a chance to prove its effectiveness, including in the eyes of employers.
Remote management made it possible to reduce office maintenance costs and abandon business travel favouring new conferencing solutions and online meetings.
Schools are increasingly talking about the gig economy's arrival (the economy of short-term contracts and freelancers). Its volume is estimated at 83% of the employed population by 2050.
It is highly likely that after the release from quarantine, companies will move to a distributed online business model, in which employees move to home offices, and communication is conducted online. 
Of course, the workplace of such an employee must be substantially re-equipped. It is not for nothing that the sharply increased demand for modems, routers and laptops is now being recorded.
Returning to a new employee's image, it is worth noting the prospects for an increase in qualified personnel demand.
In connection with the pandemic, the market for free personnel has become more extensive. There is a need to retrain generations X and Y in professions relevant to the market.
The hardest thing will be for people aged 40+: it will be vital for them to gain new knowledge and change their lives attitudes since the previous profession's experience weakly correlates with the current job market.
Online education has gained popularity in this field, which has increased after the transition to a distance format in schools, colleges, and universities.
Online training and courses have already shown a significant increase in popularity. The areas of practice in IT, marketing, logistics and Big Data turned out to be peak demand.
Simultaneously, the demand for paid educational products fell due to the popular campaign among such resources today to attract an audience by posting free educational materials.
Nonetheless, high-value educational products that help professionals and leaders reach new professional levels continue to sell at full value.
Among other strategies in the battle for the client, it is worth noting collaboration with brands and educational institutions, which increases the academic program's credibility in the audience's eyes.
The largest online schools meet the demand for guaranteed job placement, helping the best graduates find work in a new profession.
6 – The one who is more technologically advanced wins
Electronic document flow and signature, robotic call centres, and process automation using IoT technologies allow companies to function in the new environment generally and not lose efficiency.
Online business problems can arise in the current environment, the most different, but those who better automate the processes remain the winners. 
Suppose IoT sensors monitor the state of the equipment. In that case, the enterprise will be less dependent on employees' physical presence in the production – you can watch the readings remotely.
When a full-time lawyer is busy with urgent issues and documents, which have been dumped a lot lately, a robot lawyer can perform routine tasks.
The current situation shows that automation and the transition to digital rails allow businesses to be more flexible and comfortable adapting to conditions when everything changes every day.
7 – You need to be able to scale your business quickly
Online shopping and online services are booming. Today, probably only the lazy one does not order home pizza, clothes, groceries, books – whatever.
As a result, online stores have to process a vast number of orders every day, and the load on the entire IT infrastructure is growing.
If it can withstand such a rush, the company will lose orders.
On the other hand, sooner or later there will be no need to be at home all the time, and people will start going to restaurants and shopping centres again, which means that the demand for goods from online stores will decrease.
Then, does it make sense for an online business to invest in expensive equipment and hire IT specialists?
The truth is that the infrastructure must be ready for any development of events – this is important not only for online stores.
You need to be able to quickly scale your business, adjusting it to the market situation. For example, with cloud solutions, you can grow a virtual IT infrastructure in a couple of clicks and just as quickly reduce it if required.
The advantage of such solutions is that the company does not need to purchase equipment, hire new people – no extra expenses and the business works.
Conclusion
The events of recent months associated with the coronavirus's rapid spread have forced many online business people to change their priorities. 
Even companies that traditionally provide offline services have tried to adapt their services to the new reality conditions.
Despite the pandemic's disastrous impact on the global economy, the virus may become more of a benefit than a disadvantage for its digital component.