Top 8 Strategies to Increase Blog Traffic
Whether you're new to running a blog or have done it for some time, you're probably constantly looking for new ways to increase your blog traffic.
While it's never been easier to connect with billions worldwide, it's always never been as competitive.
That's why we've come up with this list of the most effective strategies to help you drive more traffic to your blog.
The great news is that these strategies can be considered evergreen for both new and established bloggers.
You can boost your existing blog traffic by incorporating any of these strategies you haven't used yet or use them to build your traffic from the ground up.
Also, most of these strategies require no investment except for your time and effort.
Free tools are available to help you take full advantage of most of these strategies with affordable options once your business grows.
Follow them correctly, and you'll not only drive more blog traffic but also engage and keep your audience more effectively.
1 – Creating Content That's King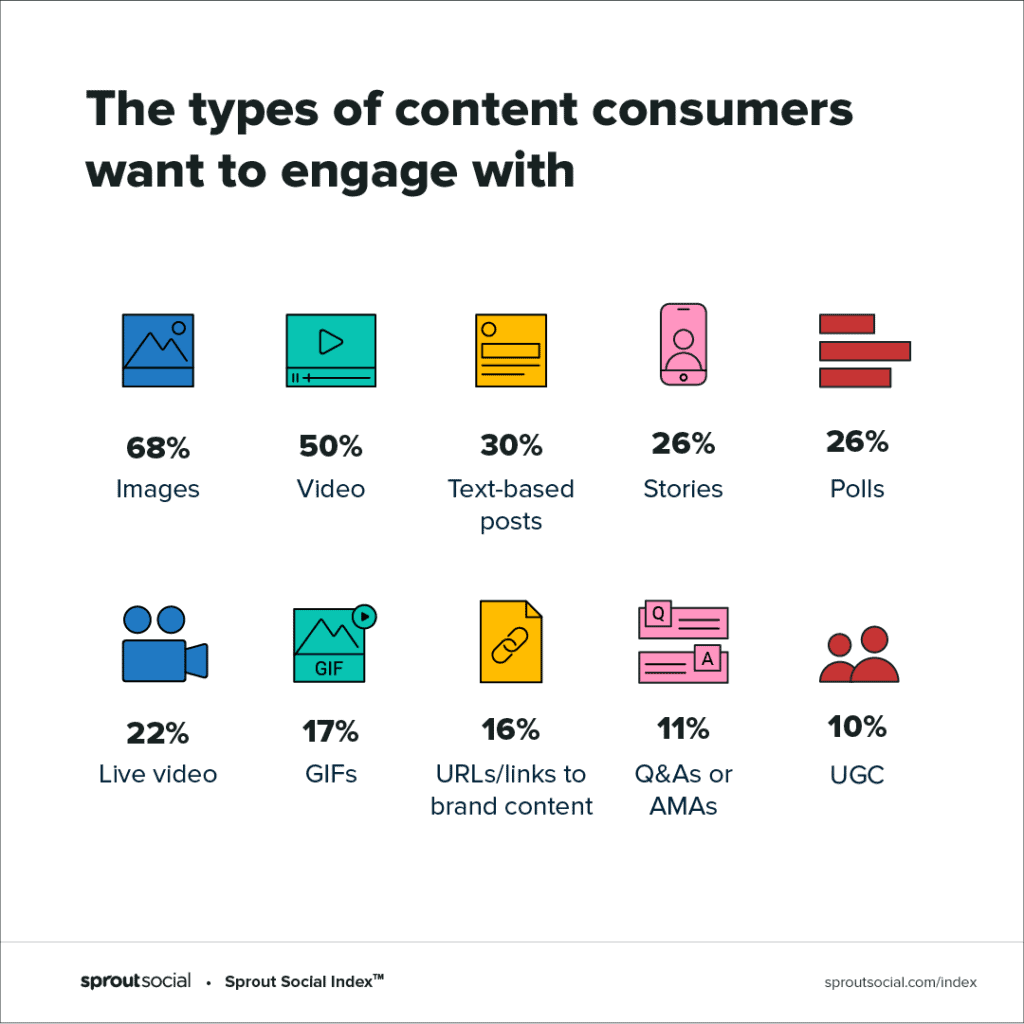 Content. Is. King.
We have known this for years as content marketers, and Google has been consistent in its message. Google is continuously improving its search engine's ability to detect good content and promote it in its SERPs.
However, creating great content involves more than creating entertaining, engaging, informative, and using correct grammar/spelling.
It's also about creating content that's:
For example, you can analyse keywords, search trends, or your competitors' blogs to find topics or ideas that are relevant or trending.
Below, we discuss a few ways to create content that's more shareable and linkable as well.
Evergreen content is valuable because it will stay relevant and generate blog traffic over a long period with little to no need to update or continuously promote it.
Always look for ways to add more value to your content to stay ahead of the competition. For example, you can use the skyscraper method or, when writing data-driven content, try to source your data that people can't find elsewhere.
2 – Grow Your Reach with Guest Posting
Guest posting has been around for a long time, but its value continues to be underestimated.
Guest blogging involves creating content that's then published on another website or blog. You may get writing credits, but the post will be the property of the hosting website.
So, you may ask, why not put that time and effort into producing content for your blog instead?
Well, for one, by guest posting, you can leverage the existing blog traffic of other domains than your own.
If another website has 7k monthly traffic, that's potentially many new impressions for your brand.
Secondly, guest blogging is one of the best ways to build backlinks to your website.
You have to be careful to avoid frowned-upon practices like paid-for links. However, it can be a great source of high-quality backlinks to your domain.
Lastly, guest blogging opens the window for you to establish valuable partnerships with others in your niche.
This opens the door for future brand collaborations or guest posting opportunities that are mutually beneficial.
You can use sites like SimilarWeb to help find potential guest posting opportunities.
3 – Content Syndication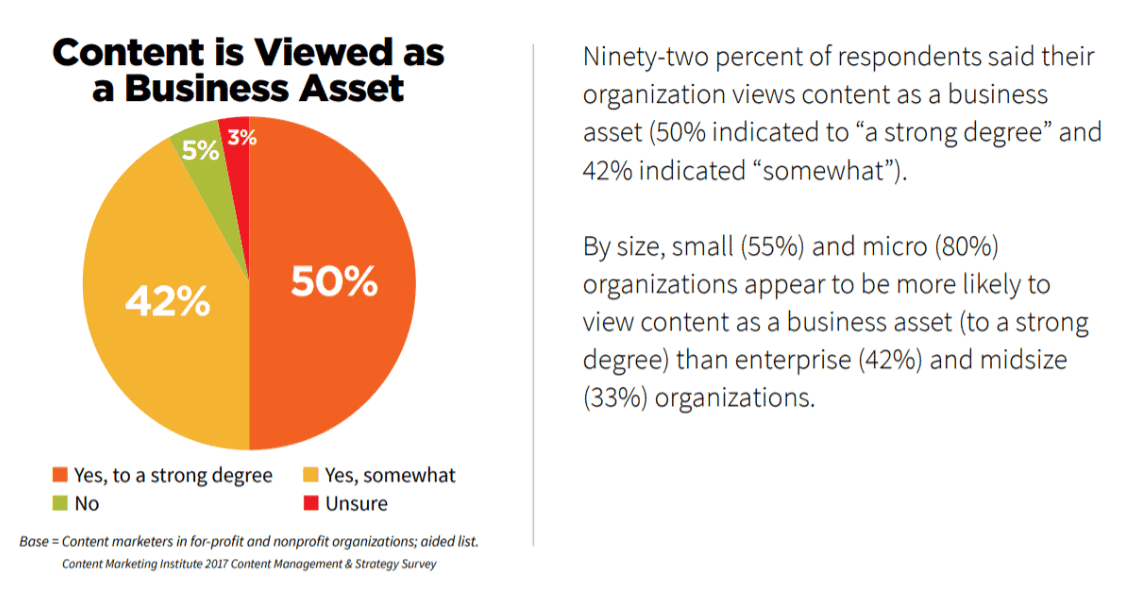 Content syndication is often confused with guest blogging, but it's not the same thing.
Content syndication is allowing an existing piece of content owned by you to be republished on other sites.
The list can include news publications, other blogs, or content syndication platforms.
Like guest posting, this provides the opportunity to get more eyes on your content, attract new audiences, and earn valuable backlinks.
It also helps extend the shelf life and squeeze value out of your existing content with minimal extra effort or time.
Giving others access to some of your most valuable content may seem counterintuitive. However, it's not as if you can't also publish the same content on your blog.
Plus, with proper citation, the benefits of getting more exposure and backlinks far outweigh the costs.
4 – Lay the Foundation with Technical SEO
Many digital marketers and content creators get a bitter taste in their mouths when you bring up technical SEO.
However, it's a critical part of driving blog traffic, especially in the age of search engine dominance.
Remember, whereas you communicate with visitors and users in human language, search engines communicate digitally.
It's this digital communication that you encourage with good technical SEO.
So, what does technical SEO entail? Glad you asked:
Use SSL: Short for "Secure Sockets Layer", is a protocol that ensures a secure connection between a web server and browser. You know that your website has an active SSL certificate if you can reach it via HTTPS://. Google is firmly in favour that all websites should use SSL and favour them in search rankings.
Organise your site: A clear and consistent site hierarchy can help search engines crawl and index your site. It also helps in creating clear and optimised post URLs. The same goes for your pages and posts that should use logical and optimised headings and layouts.
Make sure your pages are mobile-friendly / responsive: Mobile internet users now account for most internet traffic. Google is also prioritising the mobile version of your website with mobile-first indexing when calculating rank.
Optimise your performance: Performance plays a critical role in the user experience. More than half of users abandon a site that takes longer than 3s to load. No wonder Google also uses this as a ranking factor.
There are many other chores to tick off your lists, such as registering your website with search engines, generating a sitemap, and more.
All will lead to your website is easier to find by search engines. Without it, it may not matter if you have the best content out there.
5 – Connect Through Social Media
Globally, more than 3.8 billion people use some form of social media. That's the vast majority of the world's 4.8 billion total internet users.
Simply put, if you're not leveraging social media to market, promote, and expand your brand's reach, you're missing out on tremendous opportunities.
Sure, sharing your content on social media is a good start, but that won't maximise its value.
First of all, you need to find out where your audience tends to hang out online.
Then, it would help if you determined a format and branding strategy to help you take full advantage of specific social platforms.
Facebook is the largest social media platform there is.
Facebook Groups has emerged as one of the top ways for businesses and marketers to connect with their audience, drive high engagement, and network with their industry peers.
LinkedIn is another excellent source for connecting with others in a more professional setting and establishing B2B relations.
Pinterest, Instagram, and Twitter all have their place with their unique demographic profiles and most effective strategies.
It would help if you made it easy for others to share your content on social media by providing shareable links.
You can also look at ways to make content more "shareable" by including videos, infographics, or images or using ultra shareable formats, like listicles.
6 – Leverage Different Content Types
Creating content other than written copy may seem intimidating to most content creators. However, it's another fantastic way to boost SEO, generate more blog traffic, and get more value from your existing content.
The magic here is that you can often repurpose your existing content into different media, skipping the time-consuming process of planning and researching new content.
For example, you can turn a fact-laden data-driven study into a colourful and easy-to-digest infographic. Both have their uses to different audiences and in different contexts but use the same information.
You can also create a YouTube channel that mimics some of the content on your blog.
It's easy to forget that YouTube is the second-largest search engine globally, making it another valuable source for generating blog traffic.
In similar ways, you can reformat content into podcasts, animations, info cards, etc.
The other benefit of this strategy is that it's less likely that many of your competitors will also have infographics, videos, or other assets for the same topic.
This gives you a competitive edge and makes you look more authoritative in the process.
7 – Reach Out With Email Marketing
Building an email list is another crucial marketing strategy to help generate and keep blog traffic coming back.
Often, those new to content marketing are put off by statistics like "Emails only have a 2% open rate."
However, that's often because marketers abuse their email lists and don't put in the effort necessary to reap the rewards.
Email marketing has ranked as the second most crucial factor in growing brand awareness among small business owners.
The reason? Well, there are a few.
Number one is that we are so overwhelmed by choices and information that we simply cannot remember every blog or business website we visit.
However, email accounts are generally forever, and you can remind previous visitors of your website if you have their contact information.
Secondly, there are more than 4 billion email users worldwide, meaning just about every visitor to your website has an email address.
Thirdly, it's the ideal way to generate intent-heavy traffic that can more easily be converted by spreading the news on sales, offers, promotions, competitions, etc.
There are several tactics you can use to get more out of your email strategy.
Creating a solid lead magnet is still one of the top ways to entice new visitors to provide you with their email.
Personalising emails as much as possible is another way to improve open rates and engagement for more click-throughs.
8 – Encourage Incoming Blog Traffic With Link Building
Last but not least, we have link building.
Link building is the process of earning backlinks to your content or pages from external domains.
Link building is essential for several reasons:
You can leverage the incoming blog traffic of other domains to boost your own.
It expands the reach of your brand to different platforms and audiences.
You can generate traffic from other sources than Google with backlinks even if your rankings aren't great.
Like guest posting, link building can help you establish valuable relationships and networks.
Google considers the number, diversity, and quality of backlinks as one of the top two ranking signals.
So, why are backlinks so highly prized?
If you think about it, a backlink is almost the same as the internet's version of word-of-mouth marketing.
A blog or website linking to your pages is, in a way, a badge of trust that that brand is willing to link and direct customers to your pages.
Many companies even choose to hire a full-time link-building expert to help them with this crucial marketing activity.
Aside from the direct traffic benefits, this also gives you more authority and respect in your niche.
Importantly, you shouldn't only aim for quantity.
Quality backlinks from relevant sources with good DA provide more ranking juice than lousy quality links from irrelevant and low-DA sources.
Conclusion
Overwhelmed? Don't be. No one starts as a content or digital marketing expert. 
At the same time, it's not rocket science.
Be ambitious, but start small with one or two strategies and ramp up your marketing strategy as you get better at it.
Soon, you'll be a natural, and you'll see a steady uptick in the impact of your blog traffic moving forwards.