100 Best Design Blogs to Follow
Graphic and web design has slowly become one of the top domains in the industry with so many different job profiles related to creative design in the market. 
This is why this is one sector that is in high demand in business circles. 
With the increasing demand, you will find that there are various design blogs, articles and information pieces on the internet that provide the necessary information and knowledge to learn the basics as well as other aspects of the web and graphic design. 
In this piece, we will take a look at 100 of the best design blogs online, which will help people to learn the web and graphic design skills quickly.
Best Graphic Design Blogs
If you are looking for design information and advice, then you will find so much content online that deals with these topics. 
It might often be confusing to choose the best content amongst such a wide range of design blogs available online. 
So here we have curated the top 100 best design blogs that will be of immense help in learning the fundamentals of graphic design.
Inkbot Design – Let's get the shameless plug out of the way early. If you are looking for guides, tips and advice on working as a freelancer or professional designer, our graphic design blog is an excellent place to start!
Web designer depot – The web designer depot was founded by Walter Apai, and it is a collaboration of designers globally who have contributed articles, features and the tutorials for helping in the growth of the design community. 
JustCreative's Blog – This design blog by Jacob Cass provides brilliant resources and content for young designers who are new to the industry and looking to progress in the field.
CSS-Tricks – This site founded by Chris Coyler was first dedicated to CSS, but now provides information on all aspects of web development and design. The content here consists of code snippets, videos, articles, tutorials, general information and news amongst others.
Hongkiat: Tech and Design Tips – This design blog provides tutorials, tips, articles, recommended tools for developers, designers, bloggers and tech enthusiasts. Some areas of interest here include mobile and desktop apps, plug-in, gadgets, tools and other exciting ideas. 
WPHacks: Design, WordPress, Seo – This design blog provides detailed information on various topics from the web and graphic design to WordPress for people who are interested in WordPress development and web design. 
SpeckyBoy Design Magazine – Launched by Paul Andrew, this is a freelance homepage for web design. This portal has now transformed into a magazine for web design. It consists of tutorials, resources and inspirational art amongst others.
Design Week: Graphics, Branding, Digital – The design week was founded in 1986, and it is one of the leading UK magazines for design. The design blogs provide high-quality content on Branding, graphics, digital products, furniture, interiors and more. 
Creative Boom: Art & Design – The Creative Boom design blogs provide support, inspiration and celebrate creative community. The magazine has a brilliant section for graphic design which can inspire young and older designers alike.
Adobe Create Magazine – The create is a magazine from Adobe by the creatives, for the creatives, and it is available as a mobile app and also online. You can check them out for tutorials and inspiration about web design, graphic design, illustration, photography, motion graphics, Branding, audio/video, amongst other topics. 
Best UI/UX Design Blogs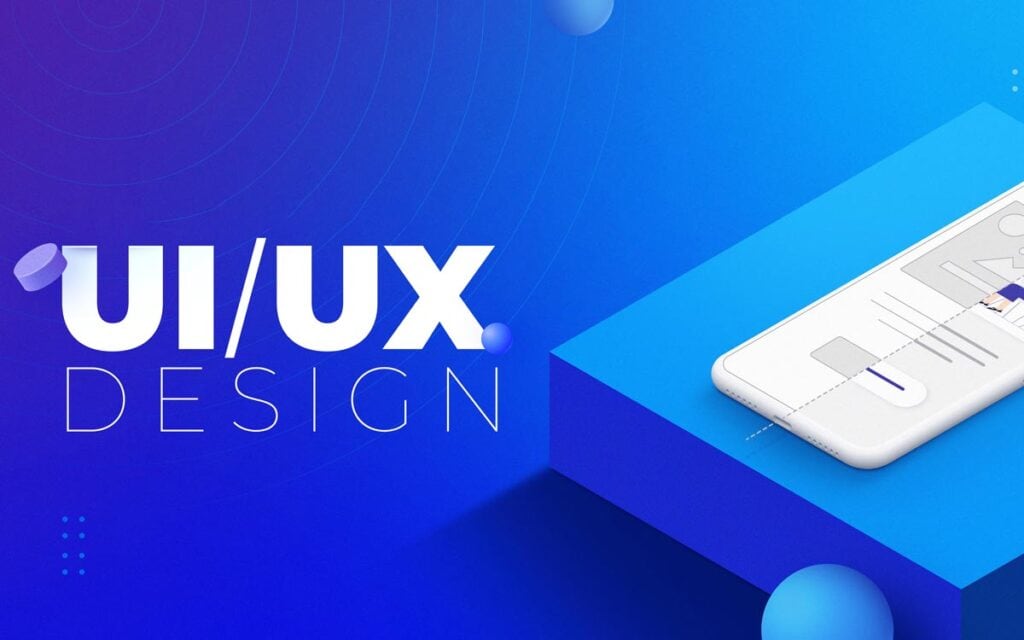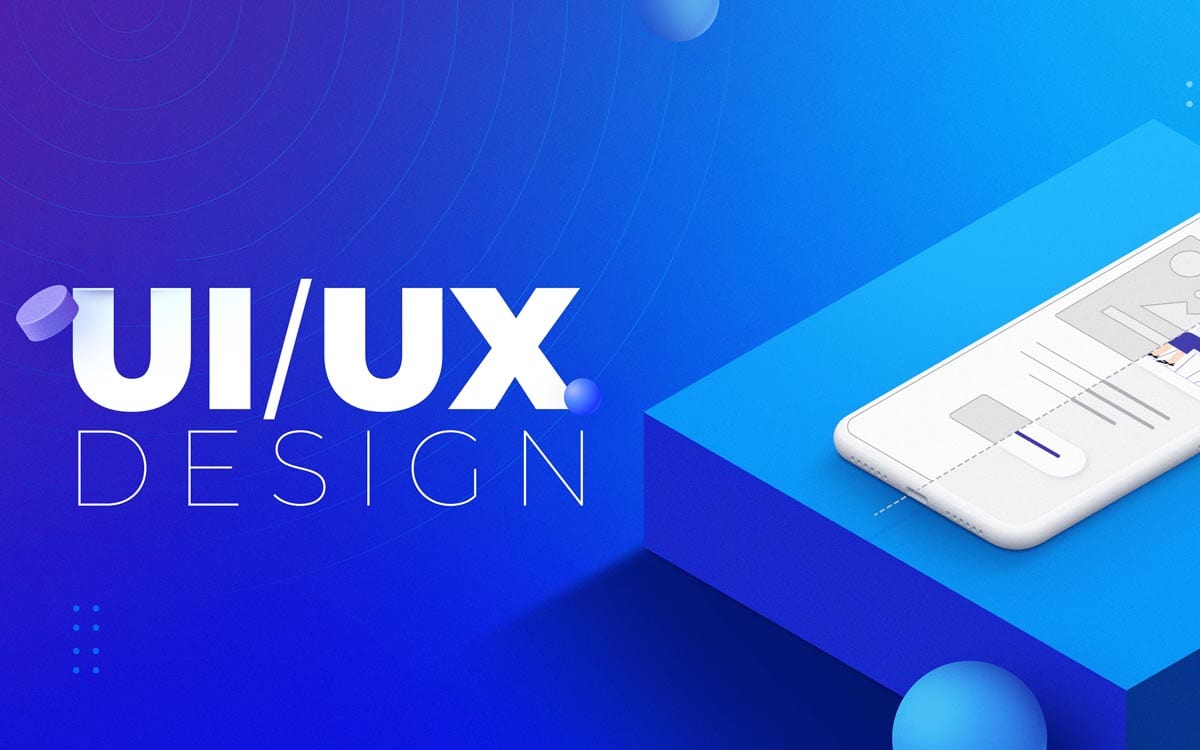 DesignModo: Web Design Blog – This web design blog provides tools and information for both developers and designers. The content here includes detailed information regarding web development, web design, WordPress, tutorials, inspiration and tips. DesignModo also provides a product that enables users to create a website without the requirement of any coding skills.
Smashing Magazine – Smashing Magazine is a fantastic resource if you want to learn the web design and web development basics. The content here is also useful for print designers. 
Spyre Studios: Web Design Blog – Spyre Studios provides useful content for web development and web design. You can expect informative tutorials for web design other general advice as well as creative inspiration. 
Vandelay Design – One of the most popular web design blogs, you get a wide range of articles as well as information on print and web-based design. 
Web design Ledger – The Web design Ledger provides a constant stream of exciting content, and its primary focus is on technical elements related to web design. 
Spoon Graphics – Even though Spoon Graphics is dedicated mainly to the category of general design, his design blogs also provide some fantastic web-based tutorials.
Boagworld – This is an excellent resource for both the digital as well as web content provided by Paul Boag. 
Line25: Web Design Blog – This is the perfect destination for sharing the ideas of web design as well as inspiration via tutorials, articles and examples of the stunning website designs. 
Grain Edit: Design Inspiration – If you are looking for inspiration for the blend of modern graphic design blogs and vintage, then Grain edit is a great resource. You can also use this site for a thorough study of illustrative styles.
Awwwards design blog – The Awwwards design blog is most popularly known for its awards in the web design category; however, it is also home to some of the best blogs on web design. 
Tuts Plus – This website provides good tutorials on web design; however, you can also find excellent articles on the general design industry. 
Icanbecreative – This is a fantastic resource for various design components as well as design inspiration and the latest trends in the market.
Creative Overflow – This is the right destination for covering the different elements related to web design, and it doesn't just cover the technical aspects: articles, resources, tutorials and inspiration – established in 2009.
Design Follow – Here, you can find the different articles, tutorials and resources related to a wide range of topics on web design.
Red8Interactive Design Blog – This is an excellent blog that primarily focuses on interactive, digital and mobile aspects of the design industry. 
Digital Telpathy's UX Blog – Here, you will get insights, information and the best practices associated with product design and UX. 
1st Web designer – This is the place for the community of creative professionals from web design who are respected globally. Here you are guaranteed to find fantastic content and articles.
Dallas Design Blog – Focusing on creative web design, marketing and Branding for small businesses, these design blogs offer articles to inspire and advise.
UX Magazine – This magazine and designer blog does a great job of explaining the complicated world related to UX and user experience. 
Creative Nerds: Free Design Resources – Here, you can find inspiration for design as well as tutorials and some freebies.
Best Blogs for Design Inspiration
It's Nice That – The tagline of this website is "Championing creativity since 2007" and they are an excellent resource for your design needs.
The Dieline – This is an excellent resource if you need inspiration for developing your brand across different stages such as product or packaging.
For anyone working in packaging design, The Dieline has it all wrapped up. It's basically the Bible of the sector: a place where the community can review, critique and stay informed of the latest industry trends, and check out design projects being created in the field.
Trend List – Exploring visual trends in contemporary graphic design, this design blog offers daily updates in the visual design world.
Booooooom – This is a fantastic website for your regular design inspiration; also, it has got a cool name and design as well.
Inspiration Feed – This design blog is an excellent resource for finding decent lists, design resources and money-saving deals.
Iain Claridge's Blog – As per its description, this designer blog can be termed as "repository for the random morsels of ocular delight". What a great tagline.
The Inspiration Grid: Daily Design Inspiration – This site brings you the best and the most amazing creative stories from across the globe. So if you are looking for some design inspiration, this is an ideal destination.
We and the Colour: Art & Design Mag – This is a fantastic blog where you can find daily design and art inspiration. 
Design Everywhere's Tumblr – This place is the visual showcase for the carefully curated work of graphic design from across the world. 
From Up North – If you are interested in design visuals, then there is a dedicated section for it on the website. You will also find a lot of visual inspiration stuff here. 
Blog on Your Own – They create and share awesome free WordPress blog themes to help people building their online presence, along with how-to articles, lists and guides.
Creativelive Blog – A creative design studio blog whose mission statement is, "We believe in access to quality education for everyone. Education opens up doors, breaks down barriers, fosters growth and collaboration."
Get Inspired Magazine – This is a popular blog which is related to photography, visual design and inspiration. 
Site Inspire: Web Design Inspiration – This website showcases the most amazing and beautiful websites that are available on the internet.
Inspiration Hut – Here, you can find daily inspiration for art and design as well as downloads related to designing. 
Design Clever's Tumblr – This is a beautiful design blog that provides exciting content on all of the design formats that you can think off. 
Best Branding Blogs
David Airey's Blog – Here David provides regular articles on a wide array of topics which includes architecture to branding advice, and you can find much informational content regarding information for designers that comes from his personal experience.   
The Design Blog – The Design blogs provide terrific attention to detail, and it is an excellent hub for visual inspiration. There is a regular content update on this website as well.
Logo Design Love – The Logo Design Love Blog is amazing, and there is also a book by the same name authored by David Airey. 
Brand New – Here, you can find different opinions on the designs of corporate identity. You get before and after showcases of the rebranding and also the system of public voting.
Branding Served – Here you find a curated and carefully picked selection of the work by leading creatives at Behance. 
Mirador – This blog is a combination of visual artists sharing inspirational projects. Based out of Paris, France, Mirador gives a fresh perspective to promote creativity in their readers.
Identity Designed – This website provides a brilliant showcase for the background of various branding projects. Here you will find contributions from designers who are involved in the design process itself. 
BP&O – The BP&O stands for Branding, packaging and opinions from a graphic designer named Richard Baird. You can find much good content here which you are unlikely to find elsewhere.
Logogeek's Logo Design Blog – Ian Paget, also called "Logogeek" contributes this brilliant resource which is made up of informational, well-written articles meant for designers, specifically the ones who specialise in Branding and logo design. 
Lovely Stationery – If you are looking for stationery design content, then you can get some of the best-curated stationery design here. 
Visuelle – This design blog focuses on the beautiful brand identity content and works from across the world. And it is gorgeous.
Design Survival – Richard Baird's body of work is excellent, and his writing, as well as articles, are very informative and insightful.
Design Taxi – The design taxi has been providing creative ideas since the year 2003, and you can use it for your daily creative inspiration. 
Logo Smith's Blog – This blog from Graham Smith is a fantastic resource for information and inspiration on life as a graphic designer. Here you will also find educational posts for freelance designers.
Best Web Design Blogs
Abduzeedo – This is one of the most popular design blogs which covers a wide range of subjects for creative people and designers. The content here includes tutorials and interviews.
Creative Bloq – As the tagline suggests, this blog provides daily design tips as well as inspiration for web designers.
SwissMiss – This is a Swiss-inspired blog for design that features many creative images and ideas. You must check out the series of "tiny objects and Pantone chips".
The Next Web's Creative News – The creative section of this designer blog is an excellent resource for stuff related to creative people. They also feature other interesting categories such as "apps", "tech" and "money" which you can find from the menu. 
You the Designer – This design blog provides extensive content that can suit the different requirements for designers. 
Designrfix – This blog is mainly known for its freebies and the design deals. Additionally, you can also find some excellent articles here. 
Designer Daily – The blog articles on this website are updated regularly, and these posts are ideal for knowing the different exclusive deals available for designers.
Shillington Design Blog – Their design blogs provide a great mixture and combination of informative and well-written articles as well as lovely visuals.
Graphic Mania – Here, you will find tutorials on design, photography ideas and vector packs all assembled in one place. 
Company Folder's Blog – This website provides the cluster of designer resources as well as various other useful articles related to graphic and print design.
Made By Folk – Here, you will get inspiration for graphic and web design from across the world.
Graphic Design Junction – This is a brilliant resource for free content like vector fonts and images, design inspiration and some fantastic tutorials. 
Roberto Blake's blog – Besides helpful content, this blog also features video stuff and thus, this is one of the rare resources for your online design education.
Creative Roots – This blog provides an excellent approach for design and art inspiration from across the world, and it can be filtered based on specific countries. 
Dexigner: Design News – This is the online portal for the architects, designers, engineers, illustrators, creatives and artists of different fields.
Welovedesignetc – Richmond Upon Thames College curates the content on this blog, and it provides useful information for young students and designers. 
Best Blogs to Showcase Design Work & Grow
Elegant Themes blog – Here, you will find regular updates on website development and design through the WordPress platform. Experienced web designers and developers contribute the articles.
Creative Market blog – This design blog provides useful tutorials on web design. It also has a lot of tips and articles on font design as well as templates using various modern technologies. 
SitePoint – This blog by Matt Mickiewicz and Mark Harbottle delivers fresh content, ideas and concepts on different technology associated with web design. Some of the content here includes tutorials, articles, books related to building and designing websites.
Design You Trust – This website provides much design information and gives motivation for different topics. The different categories that are available on this blog include architecture, design, photography, travel, technology and animals. Even though the focus is not necessarily on the web design, there is a lot of general design information.
Web Designer Wall – This website by Nick La is about designing, trends, tutorials and ideas. This blog has articles on different topics like CSS, coding, designing process, downloads, design trends, inspiration, interviews, freebies, illustrator, Photoshop and WordPress, amongst others.
Adobe 99U –  Adobe's career resource and annual conference, helping creatives of all stripes supercharge their work and make their ideas happen.
WebAppers – This website is focused on sharing resources of open source for the web designers and web developers. The designers can find a lot of good designing content and tools here.
Web Field Manual – This design blog gives a comprehensive list of the resources related to UI and UX. Top web designers nicely curate the content on here, updated regularly. 
UXPin Blog – This is a platform for product design which is used by web designers. The content on this blog is dedicated to UX and tutorials related to UX design, best practices and design tips. 
UX Design Weekly – This magazine provides curated design links by the fantastic Kenny Chen. Some of the topics covered in the magazine include UI tools as well as resources, UX, UI design components, interviews, media and portfolios.
Good UI – This UI design blog is focused on the best website layouts for improving the user interface. You can find detailed content layouts, best practices and other relevant design information.
Template Monster Blog – Their creative design blogs, and the content that you can find here includes articles, news, tools, inspiration and freebies amongst other stuff.
UX Movement – This is a user experience related blog for discussing the practices of interface design and their impact on user behaviour. 
UX Matters – This magazine for web design was founded in 2005 for providing insights as well as inspiration to the UX designers and developers. 
Usability Geek – This designer blog provides casual resource material regarding the significance of the website usability. Here you can find topics related to business, testing, user experience, guidelines, resources and reviews.
Boxes and Arrows – This design journal, founded in 2001, discusses different aspects of design which includes graphic design, information architecture, interaction design and business design.
Yes, I'm a Designer Blog – This creative blog covers different web design aspects through tutorials, articles, inspiration, freebies, tips and tricks.
Creative Review – Creative Review has been bringing the design community together since 1980, first as a print magazine and now across more platforms than ever. They deliver the sharpest opinion, analysis and advice on life in the creative industries.
So, What's the Best Design Blogs to Follow?
As you can see, there is a sea of content and excellent resources available on the internet when it comes to different aspects of web and graphic design. 
You can check out some of the top design blogs above to see which one suits your web and graphic design requirements the best.