7 Digital Marketing and Advertising Trends to Follow
Today, advanced automation platforms give marketers various options and allow them to engage the audience with customised content, products, and services.
Such a strategy has some real-world business implications as it:
But new trends keep emerging year after year, so it's getting harder to keep track of all changes in the digital marketing world.
Only the most extensive digital marketing and advertising teams can quickly embrace state-of-the-art solutions, but everyone should at least follow the latest developments in the field.
Let's begin with the basics of Digital Marketing and Advertising
Organising your marketing for your small business seems like it must be a huge thing. It must involve planning and financial budgeting and areas of public relations that you don't know anything about, right? Wrong.
Organising your marketing can start with simple steps involving things you are already doing as part of your regular business routine.
So, get the grim look off of your face and get ready to dig into the organisational process of your marketing plan.
Step 1: Brainstorming for Small Business Marketing
First things first, if you want to get organised about your marketing, you should start by brainstorming a list of all possible ways your company could market itself.
You can do this by yourself, with your business partners, or even with friends who are familiar with your work; sometimes, that outside perspective can be more valuable than you'd imagine.
Don't think of this as a daunting task; all you're doing is making a list of all of the ways you can let people know about your business.
Include everything from the basic stuff you're probably already doing (like handing out business cards) to the off-the-wall stuff you might never do. Brainstorming is allowed to include everything.
Step 2: Sorting the list
Once you've got your brainstorming list, you can look at it and sort it into categories. This is where the organising begins to happen.
The categories that you choose can vary depending on what makes the most sense for your brain and business.
Perhaps you'll want to sort the list into "marketing we're already doing, marketing we could do soon, and marketing for maybe some-day". Or maybe your categories will be by cost, by workforce needed, or by some other system.
Step 3: Make it into a timeline
Once you've sorted out your list, you can turn it into a basic timeline for realistically implementing the marketing that you've decided could be a possibility for your business.
The easy things can be done immediately (like adding your website to your automatic email signature), while the things that require more effort and money can be done over time.
Since your list is already sorted, it should be relatively easy to develop a basic timeline for implementing some of your digital marketing and advertising strategies.
4. Create a Content Plan
The most challenging part of making your content successful is keeping it consistent. It is not easy to create new, engaging content over an extended period.
So, before you start, make a plan for developing, publishing, and refreshing the content created and distributed by your team.
The best way to address this problem directly is to build a realistic editorial calendar. Schedule out the blog posts, whitepapers, and long-form content you hope to build in the next several months and work with your team to communicate that you expect that schedule to be implemented.
5. Build Content
Building content is the fun part! Start a blog or another internet publishing forum about your business.
All of this planning and research will result in a clear direction for your content and those responsible for writing it. As you jump in, keep a few items in mind:
You'll need more than one type of content: You won't only be writing blog posts, or only long-form content, or only contributed articles. Make sure you are covering all possible channels by generating several types of content.
Editing: You may be an excellent writer, but those typos and grammatical errors will make you look entirely unprofessional for a potential client. If you cannot make these edits yourself, make sure you're farming this out to either a professional copyeditor or a member of the team with some writing background.
A note on long-form content: Long-form content includes white papers, e-books, or in-depth articles. When used as a content offer, these can be effective tools, which gives the visitor access to a gated piece of content in exchange for more information about themselves. This is simple to put in place, but that will help you build a lead database for future marketing communication with leads that have already been warmed up through their interaction with your content.
6. Start over
Go through this entire digital marketing and advertising process regularly. Write it down and drop it into a file whenever you think of something that would be good for marketing (perhaps you read it in an article online, or it comes to mind during a conversation). 
Periodically check the file and use what's there to start a new brainstorming list. More and more ideas will come to you each time that you go through this process, giving you an increasingly developed marketing plan over time.
Marketing. It's just a word. It doesn't have to be an overwhelming part of running your business. Instead, it's something that you can efficiently work into your regular business routine, improving your sales and increasing your efficiency as a company over time.
7 Digital Marketing trends to follow in 2021
Social Listening
Social listening tools are getting better and more comprehensive year after year. Although the concept of social listening is far from being new, modern tools allow you to monitor even the most minor aspects of your online business.
Social monitoring helps brands increase their activity rate and decrease reaction time on social channels. It serves as a simple reputation protection system covering everything from general brand names to particular products or services.
The only thing that matters is to purchase a reliable social listening platform. Our favourite tools include two user-friendly solutions:
Programmatic Advertising
You probably used some programmatic advertising already, even if you are not familiar with the concept. By definition, programmatic advertising is the process of automating the buying and selling of ad inventory in real-time through an automated bidding system.
What does it mean in practice? It means you get to choose whom to target according to a series of well-planned demographic features.
For instance, web design agencies will only look for customers who already showed interest in content creation services.
Of course, there are many other factors to consider here, such as micro-locations, relationship status, income level, and so on.
The most popular versions of programmatic advertising are display ads, video ads, native ads, social media ads, and audio ads.
Interactive Content
You've probably noticed that younger audiences don't want to be treated as passive content consumers anymore.
On the contrary, their goal is to take action and engage through interactive content. Luckily enough, you can indulge them using many types of interactive content.
For instance, a tool like Survey Monkey can help you to create opinion polls quickly and effortlessly. It's a great way to keep the followers active and learn more about their expectations, beliefs, and behavioural patterns.
Another option for digital marketing and advertising is to organise virtual tours like Inside Louvre Museum and let the fans enjoy realistic experiences. 
If possible, you could also experiment with new technologies such as Augmented (AR) or Virtual Reality (VR) for an even greater level of immersion.
There are countless ideas available in 2021, so try to take advantage of interactive content and instantly skyrocket audience engagement.
Micro-Influencer Marketing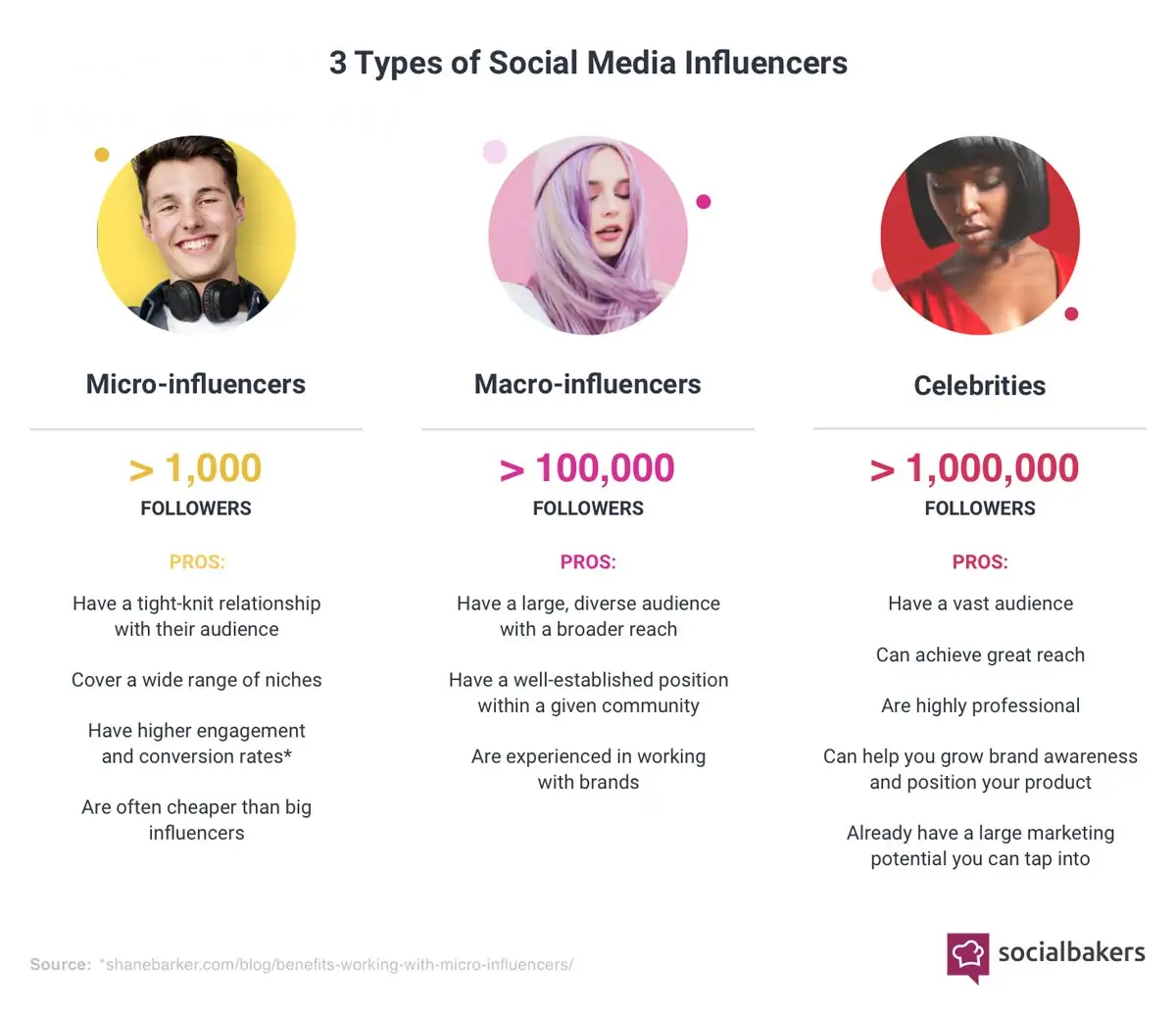 Social influencers have been around for a while already, but the way marketers treat them has modified in the last few years.
Today, more brands are turning to micro-influencing because it will drive engagement and conversions much more efficiently than macro-influencer campaigns.
A study reveals that 82% of consumers are highly likely to follow a recommendation made by a micro-influencer, while 94% of people believe micro-influencers are highly knowledgeable.
Macro-influencers may give you additional visibility, but they cannot compete with their micro peers regarding impressions and engagement rates.
Of course, even micro-influencer campaigns won't work well if you don't choose the right partner to collaborate with, but the selection process should be easy if you follow these steps:
Video Marketing
We think it's fair to say that video marketing already is the most important digital marketing and advertising trend globally. 
You don't even have to be a content analyst to realise this simple fact, as the Internet is packed with all sorts of video posts.
And that's not the end of the story since more than 50% of consumers say they want to see more video content from their favourite brands.
All you can do is enter the game – if you haven't done it already – and publish many business-related videos.
You can mix different types of videos or concentrate on a single format such as tutorials, how-to videos, product reviews, live streaming, and so on.
The most important thing is to keep it professional in each case because the audience will not tolerate sloppy and amateurish content.
Chatbot Assistance
Chatbots are another prominent feature in the field of digital marketing.
Businesses love chatbots because they are based on a simple technology that is easy to deploy, while the quality of service keeps improving steadily over time.
A typical chatbot can answer 80% of users' questions and redirect the remaining 20% to human agents for additional consultations. This makes customer service much faster and more productive, but that's not the only benefit you get from it.
As it turns out, chatbots also serve as data collectors. They record every customer interaction and categorise information based on users' questions, interests, problems, etc.
This gives sales and marketing agents a lot of data to work with and make better decisions based on relevant facts rather than intuition.
Multichannel Marketing
The last digital marketing and advertising trend on our list come in the form of multichannel marketing. 
It's not exactly a single feature or activity you ought to take, but rather a set of actions aimed at unifying your marketing content across multiple platforms.
What does it mean? Generally speaking, it means paying attention to two things:
The Bottom Line
Digital marketing and advertising are evolving rapidly due to the incredible speed of changes and developments in the tech world.
This post analysed the seven most crucial digital marketing and advertising trends you should watch this year. Which one can help your business thrive in 2021?
Author Bio: Oscar Mitchall is a professional writer at WriteMyEssaySos, based in LA. He is always ready to provide students with engaging, high-quality, and inspiring essay writing on any topic.