Freelance Graphic Design Rates: Pricing Guide
Freelance graphic design rates are determined by the project's complexity, the freelancer's experience, and the skills and time the freelancer puts into the project.
According to the Bureau of Labor Statistics, graphic designers typically make between $29,000 to $98,000 per year. However, with the cost of living in cities like San Francisco, Los Angeles and New York City, this number will likely increase substantially in coming years. If you're interested in increasing your graphic design skills, there's no better time to start than today.
Freelance graphic design rates are difficult to establish because freelance designers offer a wide range of services. This pricing guide will give you the information you need to start.
How much you can charge is based on your skill set.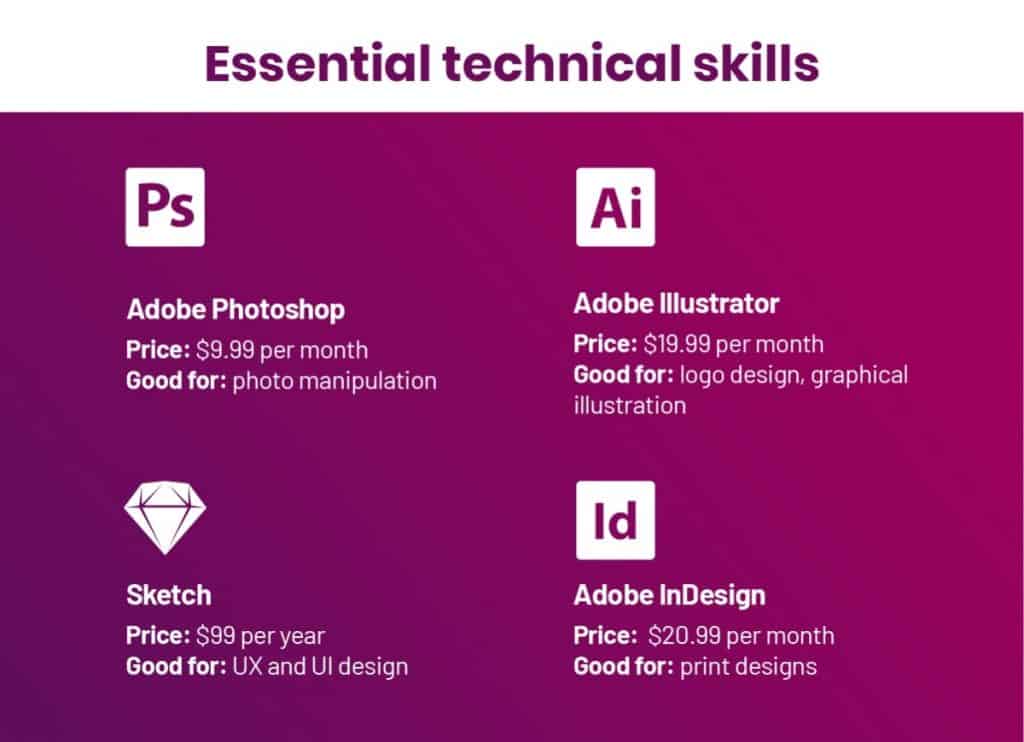 The question of how much to charge for your work can be a dilemma, but there is a straightforward answer: your price should reflect how many hours you put in, the quality of your work, your experience and your qualifications.
How much to charge
Your skill and experience will determine what you charge for your work. Whether you are freelance, work for an agency, or work for yourself, this is true. If you are a freelancer, you must decide how much to charge for each hour you spend working on a project. If you are working for a company, they should determine what rate they will pay you.
Your rate should be based on your hourly rate and experience level. It's a good idea to set a daily target for the amount of work you will undertake and then work to achieve that target.
To decide your hourly rate, use this formula:
(Total earnings / total working hours) x hourly rate = your hourly rate.
If you aim for total earnings of £10,000 per month, you should work approximately 30 hours weekly. Multiply your hourly rate by the number of hours you work in a week to get your hourly rate.
This formula gives you a clear idea of how much you should be charging. Remember that you may be paid less than your hourly rate if you work for an agency. You may be able to negotiate a higher hourly rate with your employer.
You can charge more than your hourly rate for more complex tasks or tasks that take longer to complete. You should also be prepared to charge more if you are a good fit for your role.
Quality and quantity
Good quality work costs more. This is especially true for graphic design. As your experience and qualifications increase, so does the quality of your work.
A good graphic designer is a perfectionist. They strive to produce work that will please their client and, at the same time, satisfy themselves. As you gain experience, you will become more aware of what pleases your clients and how to deliver it. You may also need to think more carefully about what your clients want to ensure you have the correct information to hand in when producing your work.
A good designer has a creative and artistic eye. Their ability to see things in new ways results from careful training and practice.
As a result, the higher your hourly rate, the higher your skill levels will have to be. In addition, the more complex your work, the longer it takes you to complete it.
Understand the different Freelance Graphic Design Rates.
You may be surprised that different graphic designers charge different prices for similar services. The answer is not always obvious: it could depend on how many hours you spend on each project, how big the project is and how well you market yourself. However, there are many reasons why freelance graphic design rates vary.
A skilled designer can produce higher quality work than a less experienced designer. However, a freelance artist usually charges a similar amount to a more experienced designer. For example, a designer who has worked on websites for ten years will probably command a similar rate to a recent graduate who has only been in the business for two years. The newer designer will likely need more support and guidance to produce a professional result.
Some designers charge by the hour, while others are paid on a per-project basis. If you prefer to charge by the hour, you need to find out what the hourly rate for your area is. A rough guide is to charge £40 per hour for a small project, £50 per hour for medium-sized projects and £60 per hour for large projects.
Other freelance artists use a fixed rate for each project, although they can usually negotiate the price. A fixed-rate means that your client pays you a certain amount for each project, regardless of your work hours.
In this case, the amount should be based on the project's size and the design's complexity. For example, a fixed rate of £150 per project would be appropriate for an ad agency but inappropriate for a one-off website.
There are many factors which affect a freelance artist's hourly rate. The size of your portfolio, location and the type of clients you are dealing with will impact your hourly rate. Your experience and reputation in the industry will also affect how much you are paid.
Some designers work from home and use a laptop, while others work in a studio. Freelance designers in London generally pay a lower rate than those in the countryside.
If you want to increase your hourly rate, you should:
Gain more experience
Get better at marketing your work
Work harder
Be willing to work in different styles
Become a specialist
In the end, it comes down to your personal preference. If you are happy with your current hourly rate, you should stick with it. You could increase your hourly rate, but that could mean you are in danger of losing clients. You might have to compromise on what you are prepared to do or offer your services at a lower hourly rate.
However, if you are not happy with your current hourly rate, you can do several things to increase it. First, be prepared to work harder. Some freelance artists charge a lower rate when starting, so they can gain experience and a reputation. Some charge more because they want to build up a portfolio. You will probably have more clients and want to build a reputation when you are more established.
If you want to earn more money, you will need to market yourself more. Start by updating your CV and listing your experience, skills and qualifications. Make sure you get your work seen by potential employers. Put together a portfolio of your work.
Use social media to promote yourself. Posting to social networking sites like Facebook and LinkedIn will help you connect with potential clients and recruiters. These sites allow you to upload photos, share your work, and write blogs to display your skills and experience. Ensure you include your website address and ask people to visit it if they are interested in your services.
Set yourself apart from others through your skills.
I am an experienced Graphic Designer/ Web designer, and I believe that one should be able to create their own identity in their work field. This is what makes them unique and different from others in their profession. The same thing goes for a Graphic Designer. It's not about the skills you have but rather about your unique skill sets.
We all know that every designer has a unique style; it's about knowing how to identify yours. It would be best if you had your style using colours, fonts, textures, shapes, etc. You should be able to put your stamp on your work so that it becomes your own.
The good news is that there are many ways that you can do this, but the first step is to identify and understand your own style.
I suggest you start by examining your work; what graphic design do you like the best? Do you like clean and simple, or prefer a little more funky and artsy? What is it that you like about your work? What does it give off?
Once you have identified your style, you can begin to work on making it more identifiable. You can choose to add new elements to your design, such as graphics, colours, and fonts. You may even choose to move away from your current style entirely.
If you're unsure how to do this, I suggest looking at the work of your peers. What is their style? What do they tend to use, and what makes them unique? Try to mimic their style.
The main thing here is that you are trying to make your style more identifiable. By choosing to make your style more apparent, you are not only making your design unique, but you are also making your style more recognisable.
Tips for pricing your services.
As a professional graphic designer, knowing the basics of pricing your graphic design services is very important. Your clients will not pay you for your services without knowing the cost of your services.
Many graphic design freelancers don't know the basics of pricing their services. This is why their clients don't pay them for the services. The designers may have been charging high rates, but their clients don't care about the prices as they want to save money.
So, you must know the basics of pricing your graphic design services. Here is a step-by-step guide that will help you to charge your clients appropriately.
Steps of pricing your graphic design services:
1 – Understand the client's budget:
Before you price your services, you need to understand the client's budget. It is the first thing that you must ask the client when they are ready to hire you. The client will tell you about their budget, and you will have to match it.
2 – Estimate the time needed to complete the project:
It is one of the most important steps as the estimated time will help you calculate the project's cost. There are several ways to estimate the time required for the project. You can use the quote template, estimate sheets, software, etc.
3 – Consider the time for designing:
It is the most common mistake that freelancers make. They think that they have done all the work of designing. They need to create the design because a good design takes time.
4 – Include the time for editing and finalising the design:
Editing and finalising the design is a process of revising the design. The graphic designer will make changes in the design as per the client's feedback. The client will approve the final design before it is delivered.
5 – Set a deadline for the project:
Your clients will not wait for you to finish the project. They are looking for a fast turnaround time, and you cannot deliver your work in less than a month.
6 – Set the payment terms:
You need to set the payment terms for your clients. You can offer your clients up-front, 30, 60, or 90-day payment terms.
How to set up your pricing strategy.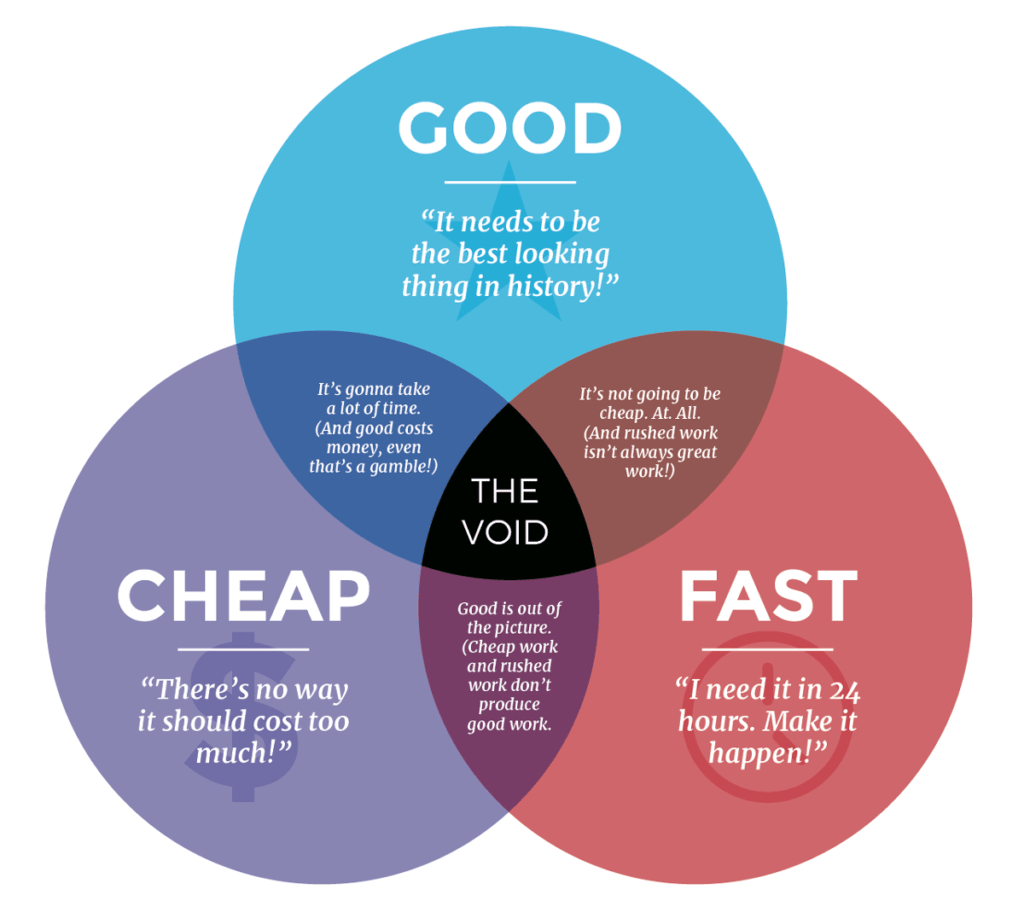 We often get asked by clients what our price is and what would be a good starting point for them to get started. Pricing is very subjective, and what one person may think is a reasonable price for one job might not be as attractive to another person. But here are some general guidelines to help you when pricing a project:
First, consider the complexity of the project and the amount of time needed to complete it.
If you are a one-person studio, you can probably get away with charging more than others. Because you're doing everything yourself, you don't have the overhead costs that a more prominent company does. Plus, you can always say that you work in your spare time and you can give discounts for multiple projects.
However, if you have a larger company, you may want to be competitive. If your clients know you have a large team of people to do the work, they might expect a discount.
Second, consider the number of revisions.
If you're working on a design for a client, there may be multiple revisions before they're happy with it. You may charge more per revision depending on how long it takes to do these revisions.
Third, consider your hourly rate.
Most clients are willing to pay a higher rate for a one-time project rather than several smaller projects. This is because the hourly rate for the initial project is less than what it would cost to do several smaller projects over a while.
In addition, clients may be more willing to hire you to do future projects because they know you're affordable and good at what you do.
Fourth, consider the amount of time it takes to do the project.
The time needed to complete a project can vary greatly depending on the project's complexity.
If you're going to take on a complex project, you may need to increase the hourly rate because you may need to spend more time on the project.
There are also many different types of projects. You may want to charge more for designing a business logo than a one-page website.
There are also many different aspects of a project that affect the complexity. For instance, you may charge more for a logo because you need to create a high-resolution file. Or you may charge more for an illustration because it takes longer to create.
It can be tricky to figure out what to charge for a specific project. But you can start by looking at similar projects that you've completed in the past and see how much they cost. Then you can adjust the price accordingly.
Conclusion
Freelancers have to price their services competitively. Many freelancers charge too low, creating an environment where they have to undercut other designers. This leaves them vulnerable to being undercut by other freelancers and taking away their projects.
By contrast, some charge freelance graphic design rates that are too high, so they can demand a higher rate than the market allows. Either way, they risk losing clients. This guide helps freelance graphic designers set the correct prices for their work.
Need more information? Check out our pricing guide to find out what we charge, plus some tips and tricks to help you get your first gig and keep the client happy!