7 Benefits of Custom Presentation Folders for Your Business
Sometimes individuals ignore the benefits of custom presentation folders, mainly because information about businesses and their services are now instantly accessible.
Visiting the company's LinkedIn, website, or social media platform can give you enough information.
However, we're not yet at the phase where we may disregard the significance of printed material like presentation folders.
Access to digital platforms might often be challenging if you're visiting a client or in a meeting.
It is where traditional methods like presentation folders come in handy.
Many businesses still depend on these helpful tools to share vital business information.
What are custom presentation folders?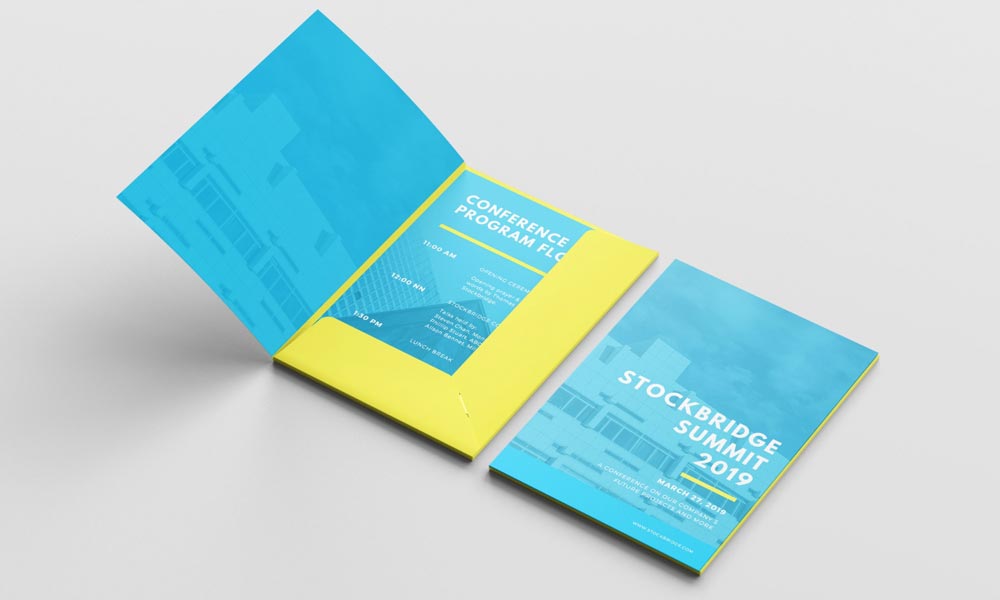 People refer to presentation folders as pocket folders.
A presentation folder holds crucial documents and papers of a company.
You'll get a custom presentation folder when you add die-cut shapes, logos, or text instead of using a plain wrapper.
Thus, these kinds of exceptional folders get a great response and positively reflect your company.
Besides grabbing attention, it is attractive and engaging.
Ensure that even the company's items inside presentation papers are attractive and engaging.
How amazing is it to hand out such a folder?
It shows the recipient your investment in your brand and company. 
With that, here are the seven benefits of custom presentation folders for your business:
1. Boost the power of your presentation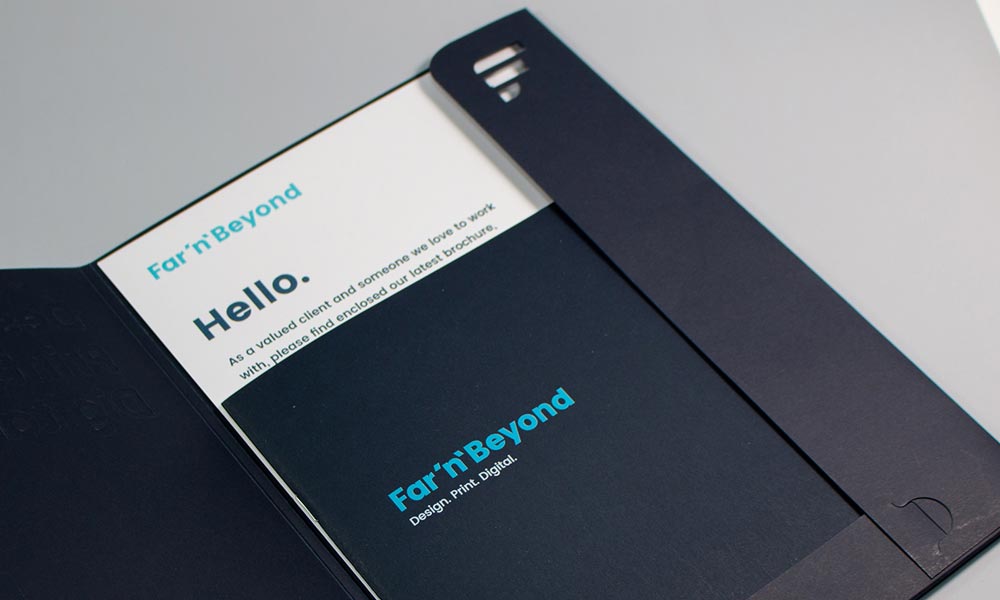 Your audience can interact with your presentation folders because they are tangible.
Therefore, including the display and other complementary materials in presentation folders enhance presentations on a topic.
As well, custom presentation folders improve performance through the following:
Organise information – they help you organise your data. Without these folders, some of your audience can easily walk away or don't pay attention during your presentation. However, with a folder in their hands, they have the information ahead and can refer to it as they continue with the display. Also, they can take your folders with them and know more about your product/service or reach you in the future.
Inspire confidence in the company's product/service – in addition to the verbal presentation, regardless of how convincing it is, a custom sales presentation folder adds another level of professionalism. It builds confidence in your product/service, company, and capability to meet your clients' or customers' needs.
They're attention grabbers – you can design your custom folder utilising various artistic styles to catch the audience's attention. Also, you can customise it to fit the topic of your presentation, whether the launch of a new product or maintaining your brand's image using the business logo. Custom folders offer the audience an instant focus for their concentration and help guide this attentiveness throughout your presentation.
2. Market your company
Presentation folders help you market your services or products digitally.
You can also send custom presentation folders when sending emails to your target customers or clients.
It leads to successful mail campaigns.
Also, you can include a flash drive or CD pocket holder for your promotional videos.
For this reason, you will not be using brochures and flyers to promote your brand.
3. Save promotional costs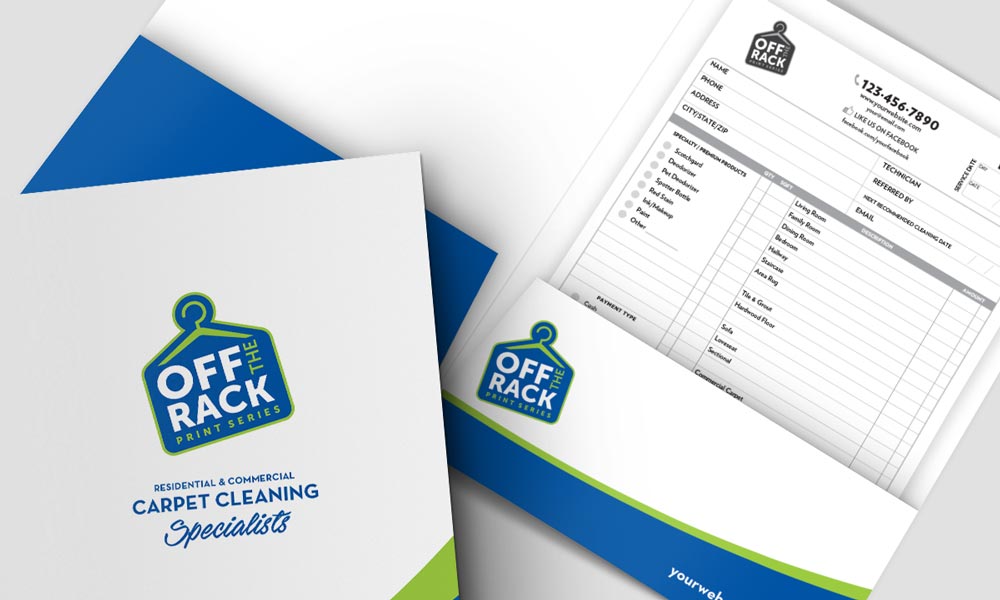 Marketing is costly, especially when you want to reach a broad audience.
Therefore, thinking of all the individuals who attend the company's open days, events, or conferences as potential customers are the way to go.
Carrying your custom presentation folders to these events presents you with an opportunity to build a lifelong impression of your business.
The good news is that you can carry the custom presentation folders of your business even if you are not among those leading a meeting or event.
Therefore, carry them to every networking conference. Besides, train your employees to do the same.
Your well-branded folders may market your business to many people within a short period.
According to Quora, a customised presentation folder is among the great promotional products that do well for many companies.
Hence, you will not incur a high cost when you utilise this promotional method.
The one-off cost you will incur is for design and printing.
Besides advertising, custom presentation folders are a great way to improve your company's identity.
Typically, they make your company look more professional and organised.
4. Boost sales
The primary goal of marketing and branding your business is to boost sales.
Custom presentation folders will help realise this goal.
However, it would be best if you used them correctly.
The information inside your presentation folders should be precise since this information will increase traffic to your business.
It also helps prompt potential customers or clients to contact you for further information.
Custom presentation folders as catalogues help you create helpful constant reminders for your company's products.
In due course, new clients or customers will contact you to order your services or products.
Ensure your, and potential customers get the right impression during meetings, events, or conferences.
It will help you close more deals.
Remember that effective branding results in higher sales, which, in turn, leads to higher profits.
5. Help organise your office
Besides external events, presentation folders are also helpful inside your company.
Proper organisation is also crucial during internal meetings.
Many businesses are advocating for a paperless office.
On the contrary, you cannot get rid of printed materials completely.
Your employees, at times, require keeping a few printed materials, mainly after meeting.
You put these materials in your company's folders.
Therefore, presentation folders, as well as other printing services, help you and your employees have organised desks.
Your staff, as well, will build an excellent impression of your company when serving clients.
They can easily access a customer's information when every related document is in one folder.
It is much easier to store documents in your company's storage units using folders.
Also, presentation folders help remind your employees about your vision and mission.
One advantage of using custom presentation folders is that they help you share additional information about your services or products with your customers.
Also, you can use them to provide information about the launch of new products.
Presentation folders are more spacious than online adverts or banners.
It allows you more room to be creative.
Hence, you may go the extra mile for your individual clients and create a unique presentation folder having a branded gift.
You may also insert your business card into the folders' pockets.
Your folders will end up in many people's hands when you distribute them during events or meetings.
That's why it is prudent to incorporate as much information as possible about your business.
Note that folders might be the first place your audience gets your business information.
7. Stay efficient
Presentation folders help you run your business smoothly because you can use them in every department, whether finance, human resource, marketing, or accounting.
Use presentation folders for your inter-company communications to ensure that your staff is reading from the same page; they are aware of the goals and mission of the company.
 Also, you can use folders as a reference for new practices and policies.
It ensures that every employee gets these new practices and procedures.
The presentation folders also ensure that information on your client or customer is in one place.
Consequently, you are always set to serve their needs if a situation arises.
There are no conflicts or inconveniences when everything runs smoothly in a business.
Therefore, employees relate well amongst themselves, which satisfies your clients.
Since clients or customers are the primary reason why businesses are alive, then satisfying their needs guarantees you success.
Tips to benefiting from custom presentation folders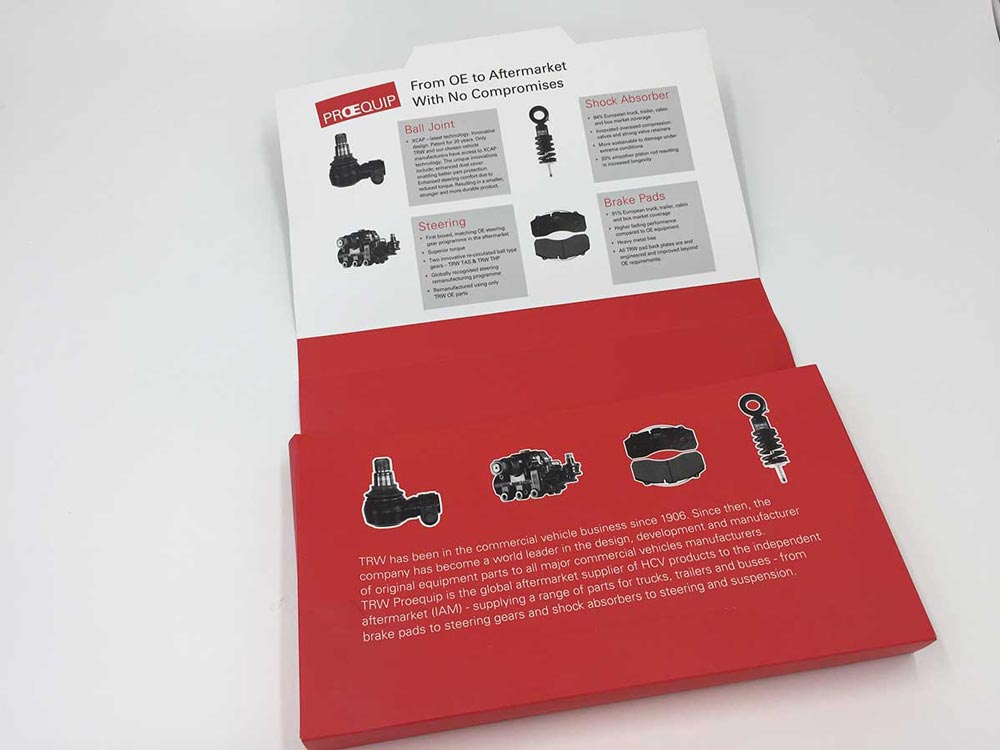 Just like a crossword clue helps you find the correct answer to the puzzle, there are presentation folder tips that help you achieve the above benefits.
Are you struggling with finding crossword answers? Find some tips here; crossword answers 911, will help you become a crossword pro.
Nonetheless, the following are presentation folder tips:
You design your folders depending on your business needs. Luckily, you can choose from many styles and types of folders available on the market. Some folders include basic designs, while others offer extra interior pockets or slits for your business cards.
Brand your presentation folders clearly, mainly if you will hand them out during events as advertising tools.
The design size of your folder must be slightly more significant than the document it will contain. Therefore, ensure that your folder is larger than the A4 page when it organises A4 documents.
Your company's contact details must be visible in your folder. Make sure that your folders attract the attention of your target clients and lead them towards your business contact details.
Conclusion
From the above points, there is no doubt that custom presentation folders play a crucial role in your business.
Besides giving your organised speeches and keeping your documents, use your folders creatively to advertise your business.
Go through the many available designs and settle on the most suitable design for your business.
Also, it is wise to approach a reputable company to advise you on the designs and help you professionally design and customise your folders.