12 Best Homepage Design Practices that Convert in 2019
Almost anyone can quickly set up a website these days, but just because it's live doesn't mean it's optimised. 
Why does your website design matter?
It takes barely a second for people to judge your website, and you can bet your money that most of it is affected by your site's homepage design.
The design can also significantly affect your credibility, conversions, and can easily drag your website through the mud. 
A 'Perfect' website doesn't exist, but your target is to optimise your homepage design as much as possible.
Numerous factors influence the design of your website. 
I have narrowed it down to 12 beneficial homepage design practices you must prioritise in 2019. 
Through these methods, you can drastically improve your website's performance. 
1 – Use Consistent Branding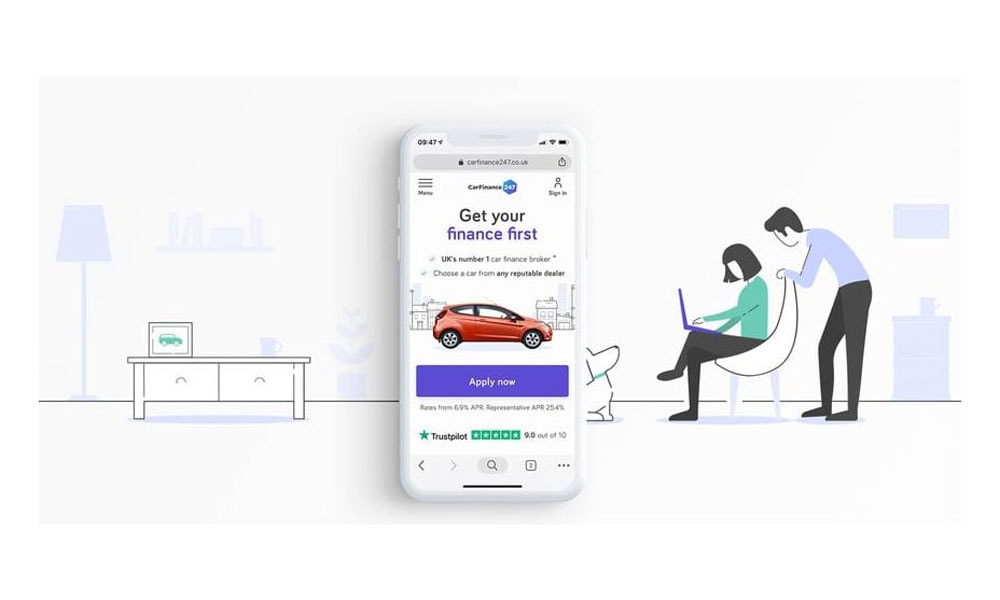 Regardless of your history or story, your branding should stay consistent throughout all your platforms. 
If it isn't, you're simply not getting the point of branding. 
Consistent and uniform branding helps to set your visitors expectations – not just reeling in new ones but also keeping the existing ones.
Whenever people go window shopping on the internet, they lean towards sites that:
They find visually engaging;
They are familiar with;
Appears trustworthy and legitimate;
Resonate with their beliefs and personality.
Ensure that your branding is in tune with your enterprise and customers by:
Using the same logo design, colour schemes, matching CTA's, layout etc.;
Use uniform motto or slogan;
The appropriate tone in your content's.
Whether you own a multinational enterprise or a start-up doesn't matter – branding is non-negotiable. 
The trick is to help people remember and identify your brand quickly.
2 – Use Whitespace Wisely
White space provides room for your homepage design to "breathe" visually. 
If your group contents are too close to each other, it can look overwhelming and cluttered and can drive visitors away.
Overcrowded web designs exist throughout the internet. 
Fig 1: Example of a cluttered design: retrieved from https://www.blackbeardesign.com/blog/5-reasons-people-leave-website/
Some mistakes appear more subtle than others. 
When you design your website, utilise paddings and margins to allow spaces between copy, images, and other items.
3 – Less is more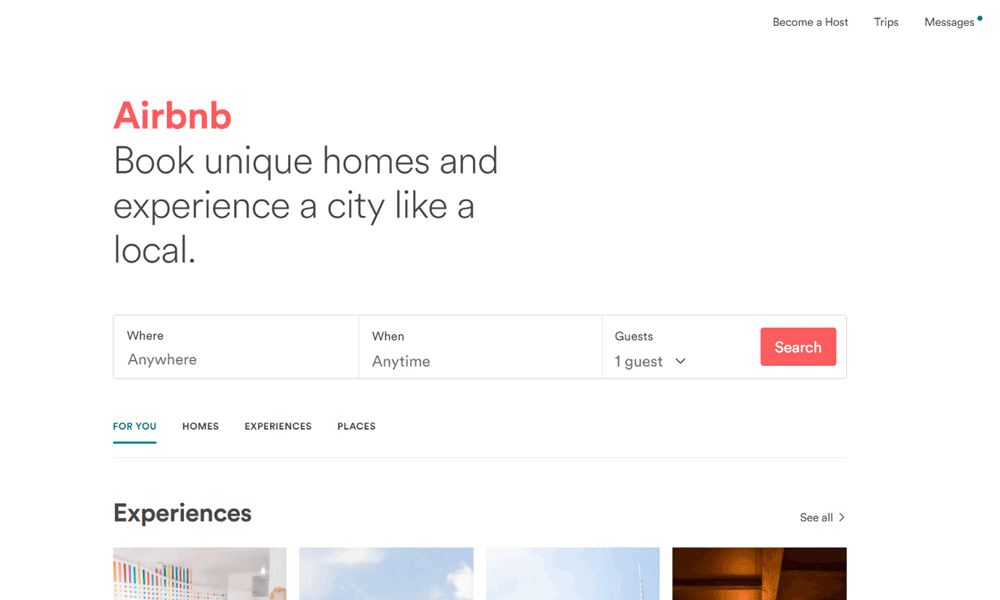 Try to keep your homepage design minimalistic but informative at the same time. 
Keep the design simple and clear. The message you want to convey should radiate through your site. 
Do not plague your site's homepage design with various products or services. 
Instead, tactically present the options you want them to choose. Turn their attention to your CTAs (Call to Actions.)
This can include filling forms, going to particular pages, making a call etc. 
Don't hide away your CTAs, instead make them bold, appealing, and standout as the action you want your visitors to take. 
Here is an example of a page with a very concise message.
Fig 2: CTA example: retrieved from https://b2bquotes.com/how-create-convincing-cta
4 – Use short sentences and paragraphs
Stick to writing concise and clear sentences. 
Convey your message in as few words as possible. 
If your visitors are overwhelmed by words, they won't know where to start reading and might even click away. The key is to keep it short and sweet.
Try to mix it up. If you can't avoid a long sentence, follow it up with a short one. Having variety will keep your visitor's attention on your site. 
Utilise paragraph breaks as well. It's not a deal-breaker to write long paragraphs. 
However, homepages with shorter paragraphs appear more appealing and concise. 
Delete unnecessary paragraphs from your site, and this will provide you with more room to incorporate your CTAs.
5 – Incorporate bullet points
When people visit your website, they are not looking forward to reading endless paragraphs or stories but want precise and direct information and answers.
You have to make sure your homepage design is appealing and carefully organised. 
Otherwise, your visitors will navigate to another page; there is plenty to check out on the net!
Utilise bullet points to offer snippets of information so that they can easily navigate to the answer they are searching for. 
Bullet points are more desirable as; generally, people don't read online materials word for word. 
They check if the page has the info they are looking for.
Remember that whenever someone visits your page, they are probably in a hurry and they wish to find the relevant answers quickly. 
A bullet list will help you with this and make sure that your website is user-friendly.
6 – Reduce your choices
The more options you offer on your homepage design, the harder and longer it will be for your customers to make a decision. 
This is often called "analysis paralysis" developed by Hicks Law which is portrayed below:
Fig 3: Analysis paralysis. Retrieved from https://boagworld.com/design/analysis-paralysis/
Instead of bombarding your visitors with 50 products, help them narrow their choices by offering one or two products that you would want them to buy. 
If they see too many products or services, they probably won't spend time researching every one of them and go to a competitor's page. 
7 – Create landing pages
Advertising on Google Ads or Facebook?
A landing page is an independent page which is reachable only by your target audience whenever they click on your advertisements. 
You should create this page with a single aim (CTA) in mind. 
Instead of directing your target market's traffic straight to your homepage design, you can opt to create landing pages that are particular to your goals.
These pages significantly influence businesses to amplify their digital marketing endeavours and also increase conversion rates. 
8 – Use pop-ups and animations
This one is a little bit tricky. They can either hinder or help your conversions. 
If your visitors are not very welcoming to pop-ups or animations, they won't even bother and will look away. 
You have to keep them subtle and not go overboard.
However, if used adequately and appropriately, animations and pop-ups can divert attention to your CTAs and amplify conversions. 
Slight animation is always preferred since visual information is more natural to perceive. 
Use it only when necessary to accentuate pieces of information you want to stand out. 
Below is an example of a pop-up to grab the attention of your visitors. 
Fig 4; Pop up example: retrieved from https://sumo.com/stories/pop-up-statistics
Your goal is to make it as easy as possible for your visitors to find what they are looking for on your homepage design. 
If they can't do this, they'll probably leave. There is plenty of sophisticated sites out there, and users don't need to put up with complex sites.
Don't make it too complicated or confusing; stick with the standard structure.
When it comes to the menu, the lesser amount of options, the better it is to navigate. 
Otherwise, it will be too confusing for visitors to find what they need. 
The more options you provide, the longer it will take for them to come to a decision.
Intricate designs will destroy your conversions. The key is to ensure that your visitors don't get lost. 
10 – Follow the Right SEO practises
Appropriate Titles
Almost all internet experiences begin with a search engine, so you have to ensure that your SEO tactics are not confined to just adding keywords to your posts.
If you do not incorporate SEO strategy in your homepage design, you will struggle to match your competitors. 
Creating an XML sitemap is recommended as it will make it simpler for search engine crawlers to inspect your site's content. 
An ideal sitemap must show Google that it is devoid of duplicate content which can hamper your SEO rankings.
The goal of every page is to generate substantial traffic, and incorporating SEO makes it easier to achieve just that.
Add Breadcrumbs
Breadcrumbs are a great way to enhance the ease of navigation for your readers. 
It is a secondary navigation type that makes it possible for your site visitors to see where they are in the structure of your site.
This feature can be significant if you own large websites like an e-commerce site. 
If you have numerous categories of products, breadcrumbs will simplify navigation for your customers.
11 – Make it smartphone compatible by improving the mobile loading speed
This is arguably one of the top essential features. 
If your homepage design is not compatible across smartphones, it's better if you don't own a website at all. 
Not only is this a major turn off for people, but it is also a crucial ranking feature.
When you don't have a mobile compatible homepage design, you are damaging your traffic and rankings.
Traffic, server, and web hosting plan are all critical factors that affect your mobile compatibility. 
The design is also a culprit and every time you add an item like a video, image, and other media files, your loading speed can decreases.
One of the best ways to make your website mobile-user friendly is to convert your pages to AMP framework.
AMP stands for Accelerated Mobile Pages, and this framework was created by Google to provide a user-first format for web content. 
It creates lightweight pages to increase its loading speed.
When it comes to mobile homepage design and loading speed improvement, another method to look at is PWA. 
It stands for Progressive Web Apps, and it converts your pages into the accessible mobile app format. 
While both of these methods are suitable for mobile optimisation, each of them offers different benefits.
12 – Run A/B Tests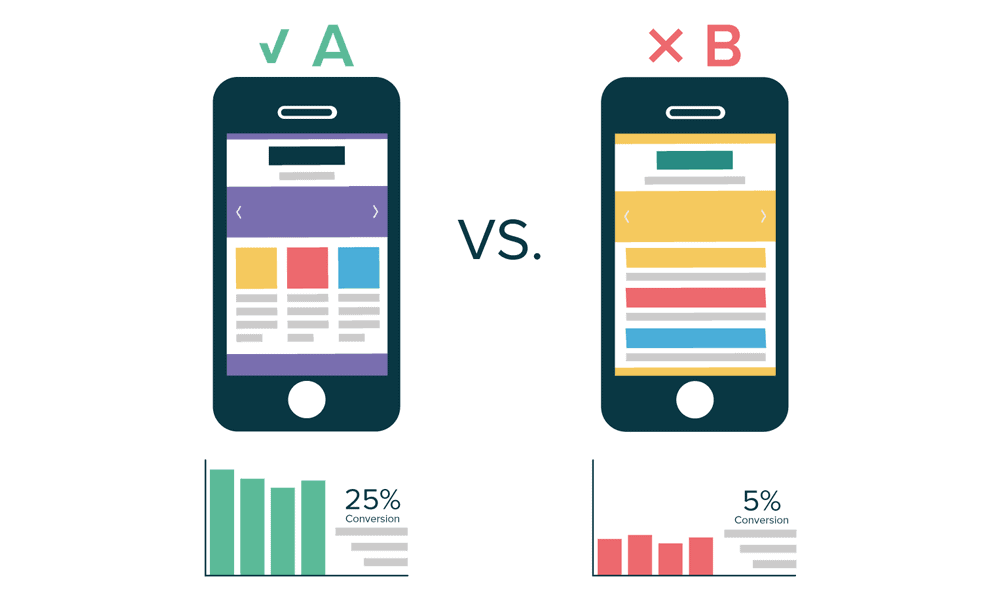 Like I have mentioned before no homepage design is perfect, and that is why it is recommended to run A/B tests routinely. 
Almost every single one of your site's element can be tested, so make sure you do so. 
It will help you figure out what works best for your particular business.
Some elements you should test include:
CTA copy;
Size of the navigation bar;
Images on landing pages;
CTA button colour;
CTA button location.
Conclusion on Homepage Design Best Practices
Saying that the design of your website is essential is an understatement. 
This is a significant factor that will determine whether your site will be a hit or miss. 
Whenever people hear about your company or receive your business card, the first action they will probably take is look up your business on the web. 
So make sure that your homepage design leaves a lasting impression of a well-managed business.
Author Bio: Helvijs is an SEO-mastering, content-smithing marketer who spends his days at Linkody helping SEOs monitor their backlink data.