How The Best Web Designers Can Elevate Your Brand
Branding relies heavily on the inherent design of the company as the ethos informs it of its aesthetic. 
A digital branding campaign that is fluidly congruent with your company's overall theme will be immensely successful, especially when compared to the ugly alternative. 
What's more, the landing page of the core site is essentially your digital storefront that showcases the brand and its products. 
This page will show potential customers the details of your products and the finer points of your brand in ways that translate to the interactive experience of your website. 
Web designers strongly influence how customers perceive your brand. 
Websites that are robust, fluid, and attractive are the most likely to gain conversions because customers associate responsiveness with quality. 
The best web designers create great user experiences
UX is the most crucial factor
Great UX increases brand loyalty
Helps promote a client-centric thinking
There are incredible talent matching services that use a specific formula to find the perfect web designers for you. 
The better the web designer, the better the website, and ultimately, a great website beats a good product every single time. 
Brand perception relies on hiring top web designers
The only way to ensure that your company's website is created in the most attractive way possible is to enlist the best web designers possible. 
Every webpage must audit web assets
The hardest part of web design is creating a website that can draw in customers and keep conversions steady. 
To ensure that your webpages are performing at optimal levels, your company must spend the time to audit each page and accurately record the metrics about conversions. 
Things like responsiveness, speed, and fluidity matter the most to users and influence whether they will become customers of your brand or not.
Ideally, the auditing process will help you identify how you can decrease load times which will directly lead to an increase in conversions. 
Users typically assign a quality to products that load quickly and process requests instantly. 
Maximising the brand's image of quality is key to increasing conversions and keeping the flow of customers steady.
The most important part of the marketing campaign is mapping how the users will experience it. 
That is to say that it matters how users will engage with the campaign more than anything else.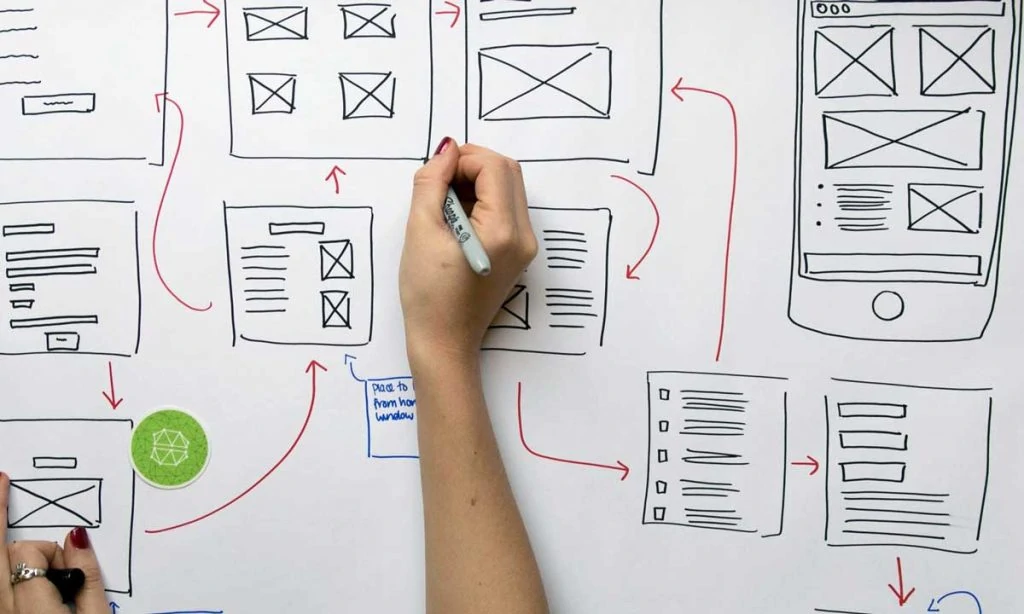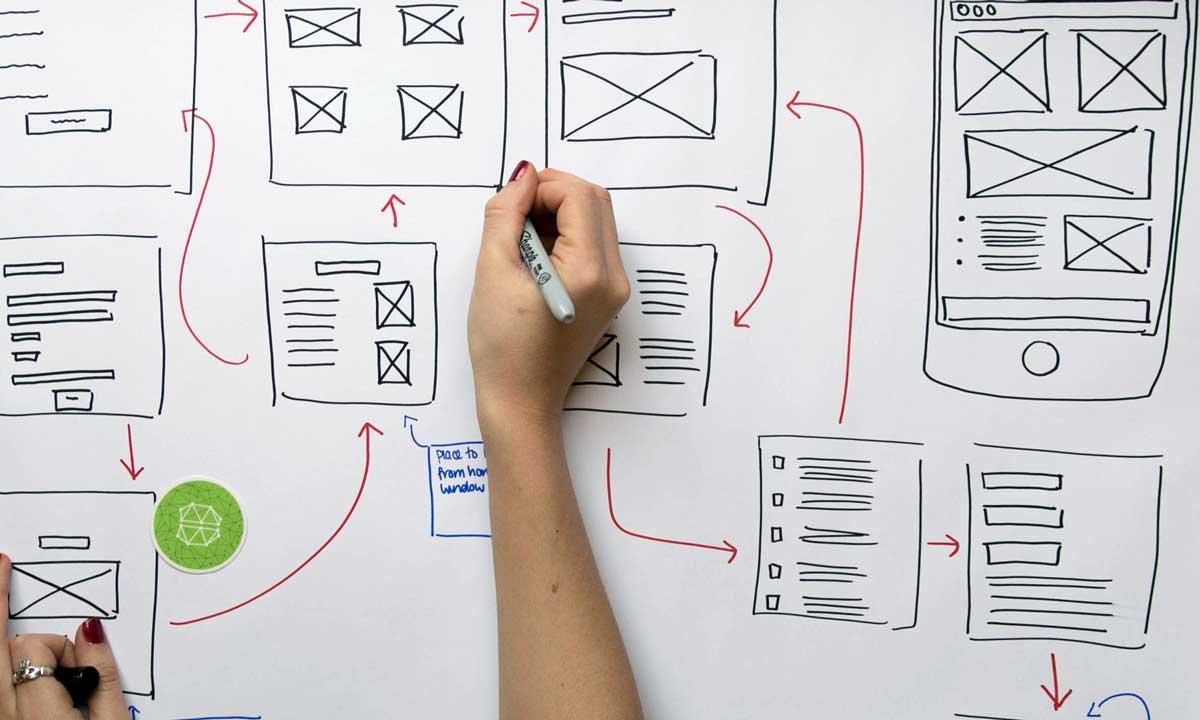 Use cases
The key to creating incredible user experiences is to write convincing use cases that highlight how the product can be used in a myriad of ways. 
Important UX activities
Design research
Use case creation
Crafting user stories
Site mapping
However, an essential part of landing conversions is to create a site map that represents that brand while maximising the customer experience. 
A reliable site map that brings out the best of your brand will undoubtedly lead to a more significant number of conversions and fans. 
Design affects fundraising
Acquiring funding is vital for new businesses to thrive and grow. 
It can be quite daunting to curry the favour of venture capitalists and angel investors. 
Making a compelling argument for your business's funding requires more than just facts and figures. 
Your company needs to have the necessary financial documents and proposals.
However, your digital branding, graphic design, and online marketing strategies matter a great deal as well.
Sleek, modern design creates a strong brand that leaves a lasting impression on investors. 
Your online image is essential; investors are more likely to take your company seriously if you have invested in well-designed, responsive web designs.
Your company's digital branding relies on the image of the business and the message it is trying to get across. 
For instance, if your company's core site is dedicated to yoga, but the digital branding reads as an outdoor fishing commune, then you have effectively missed the mark. 
Treating web design as a necessary component of success for e-commerce and of securing funds from investors makes your online branding a priority. 
This means your user experience, perceived technical excellence, and perceived product quality are significantly elevated.
Whether investors, clients, or customers realise it or not, split-second judgments are made based on your image. 
Increasingly your landing page is the home of your first impression.
Why You Need UX Developers for Your Digital Brand
A large portion of UX development is centred on how the site responds to the user in both a technical and flexible fashion. 
For your company's brand to reach the most amount of people possible, it needs to be accessible through every central internet channel. 
Why user experience design is more important than you think:
Conversions are driven by emotion, not logic
UX is a huge component of digital branding
Ease-of-use radically improves backend tech
UX saves companies time and money

Costly rework of coding is avoided
Code is optimised as UX designers tweak
By creating a consistent experience across the most comprehensive platforms, your company will become instantly recognisable, and your brand will reach a more considerable exposure of users who are willing to convert. 
They create the user journey
UX developers use their treasure trove of design and technical skills to guide customers on a brand focused journey through your company's website and identity. 
The user's journey is the most crucial aspect of any web experience as it will inform their opinion about the brand regardless of the product or its quality. 
By constructing the flow of a site or product in a particular fashion, UX developers can persuade consumers without negatively affecting the brand. 
They study consumer profiles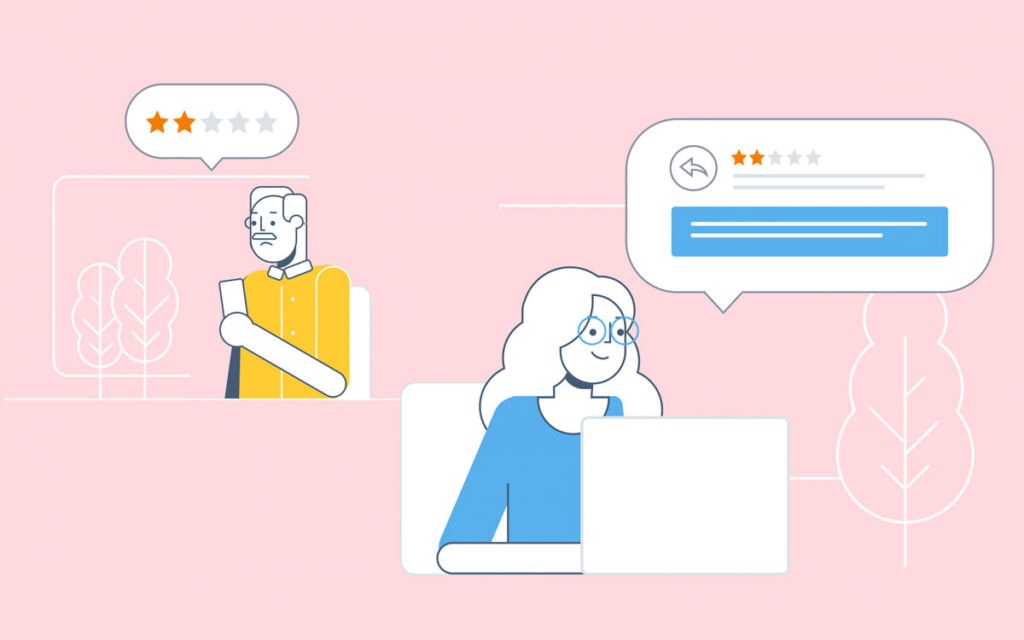 To effectively guide consumers, UX developers always study customer profiles. 
These profiles could be of customers in the industry or the direct customer base themselves. 
Either way, creating a bond between the customer and the brand is essential in gaining accurate conversions out of the unique visits. 
They use design knowledge
There are many technical design skills related to UX development that track everything from the average cursor movement speed to the order in which users browse a website. 
By striking the right balance between hedonic content and practical usability, UX developers can completely capture the attention of your ideal customer base. 
Why every small business owner and app developer should hire UX developers:
Freelancers are cost-effective and adaptable
UX developers increase traffic, conversions, and churn rate
User experience helps every process
They ask users to contribute their thoughts
Another vital part of creating an effective UX design is engaging with the customer directly and acting as interlocutors sharing ideas. 
Many times, brands will rarefy their image under the microscope of user inspection. 
Cooperating with the consumer base is a guaranteed way to create a design layout that you know will attract the right users. 
They use automated software to do A/B testing
A/B testing is almost as it sounds, a comparative tool to measure the effectiveness of particular web elements against each other. 
Suppose a particular site image is generating a click-through of 3% and your company needs 5%. 
In that case, the UX developer will run enough A/B tests to determine which design pattern will generate more conversions. 
The process utilises automation to simulate thousands of users to find the best image to run for conversions. 
They inspire greater consumer loyalty
Generating these positive user experiences helps to increase the positive perception of the brand and therefore creates more substantial general interest in your company. 
Perception is reality, and so perception is business. 
Ultimately, the economy is a series of handshakes between willing human participants that are seeking pragmatism and pleasure. 
As a result, there are millions of businesses around the world vying for some attention and patronage. 
However, making meaningful gains also means creating a good impression on the user, and nothing does that better than excellent UX design. 
When UX design is focused on, even partially, it generally means that your customers will have a better time using your site compared to competitors. 
Fortunately, users who report having a positive experience via a specific brand are much more likely to return to that brand. 
Businesses that can make the experience of purchasing goods or services logical and hedonic will undoubtedly receive loyal customers who return because they know they will have a good experience. 
How Freelance Web Designers Can Help Launch a Startup
Web design is arguably one of the most important aspects of a startup's image. 
Digital branding and inbound marketing rely on the user's experience on your company's landing page. 
While top talent can be quite expensive, it's always worth it. 
An enormous ROI sometimes isn't enough for impecunious entrepreneurs. They don't have the cash in hand.
Thankfully, the best freelance web designers can help those startups looking to launch enterprise-grade products on a shoestring budget.
The most significant trend in web design is the new focus on UX design which has been linked closely to conversions. 
The "user's journey" is the only thing that can determine whether or not you capture the interest (and the respect) of a potential customer.
Startups don't always have a lot of funding (or are perhaps even bootstrapping to make their company a reality). 
When your budget is tight, you have to get creative.
Luckily, there are professionals across the globe who specialise in UX, web design and digital branding. 
These three activities are vital for your business to succeed. 
But, for the many who may not have an endless stream of cash raining down from the sky, hiring the best web designers and marketers seems impossible.
The gig economy is rapidly changing how we understand the traditional delivery of products and services. 
Suddenly, things are peer-to-peer, on-demand. The same goes for talent acquisition.
If your startup is open to hiring designers, creatives, and marketing professionals in a remote capacity, then your company can utilise global talent sourcing services and freelance marketplaces.
Your business should continually conduct market research. 
Each quarter, you should take all of the data you've collected from purchases, promos, and procedurally-generated ads and compare it to qualitative research gathered empirically or socially.
Your market research is precious, even late into the growth process, when cash flow is positively profitable. 
Market research is not only useful for marketing and sales proposals; it's infinitely useful for in-house processes like hiring, design, and task delegation.
By consistently gathering information about your niche, both empirical and quantitative, you maximise your company's ability to find the specific people that can best convey your brand through user experience design, graphic design, and digital copy. 
For startups, utilising your market research is enormously beneficial; instead of hiring large, established teams with large retainer rates, they can employ niche artists, designers, and developers at more realistic, affordable, and sustainable rates.
When you leverage the niche talent in your industry, you have a far greater chance of maximising each dollar spent. 
Not only do you save money by avoiding the shotgun approach to hiring the best web designers, but you also maximise your talent's productive time. 
Producing designs, copy, and content is much more comfortable with clear guidelines in a niche they are familiar with.
Hiring a full staff isn't always doable. That's okay. 
If you don't have the means to start your company traditionally, you can use non-traditional methods to acquire the funding and recognition your company needs to move forward.
That's why freelance web designers and developers can be such a boon to small companies. 
You can pay them by project or hourly, offer part-time or full-time commitments, append and adjust hours, and scale your team as necessary.
The gig economy is rapidly transforming labour. 
Before the global financial meltdown in 2008, the labour market was pretty cut-and-dried. 
While perhaps not ideal, and ultimately unstable, the security of knowing the way the economy operated was soothing to the majority of workers.
Now companies and contractors operate quite differently. 
While some companies exploit the global marketplace by leveraging vulnerable communities, many other companies have utilised the gig economy to be mutually beneficial for both employer and employee.
This is where the proposition of startups hiring the best web designers and top tier marketing talent to help them create and launch enterprise-like products and services may be the most interesting. 
Both startups and freelancers can exercise freedom, autonomy, and mutual respect. 
Companies can add talent as more resources become available. 
In many ways, hiring talented freelancers can lead to a virtuous economic cycle.